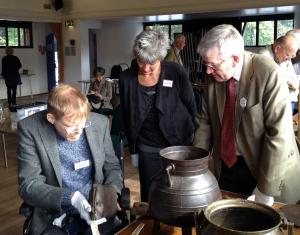 The Society meets twice a year, in Spring and Autumn, normally on a Sunday, at a location convenient for the majority of those who attend regularly; currently North Warnborough Village Hall, Priors Corner, Dunley's Hill, North Warnborough RG29 1EA. Meetings are friendly, informal occasions with talks by members and outside experts. There are also many opportunities for members to handle and discuss objects and to "network" with kindred spirits. A popular feature of every meeting is entitled "Members' Objects", when members have an opportunity to seek expert opinions on items from their own collections, and there is a 'bring and buy' table for books and objects. Occasional visits are also arranged, to museums, collections and exhibitions.
The Spring Meeting, which incorporates the Society's Annual General Meeting, is usually held in March and the Autumn Meeting in October. New members are always especially welcome. A modest charge is made to cover the hire of the venue.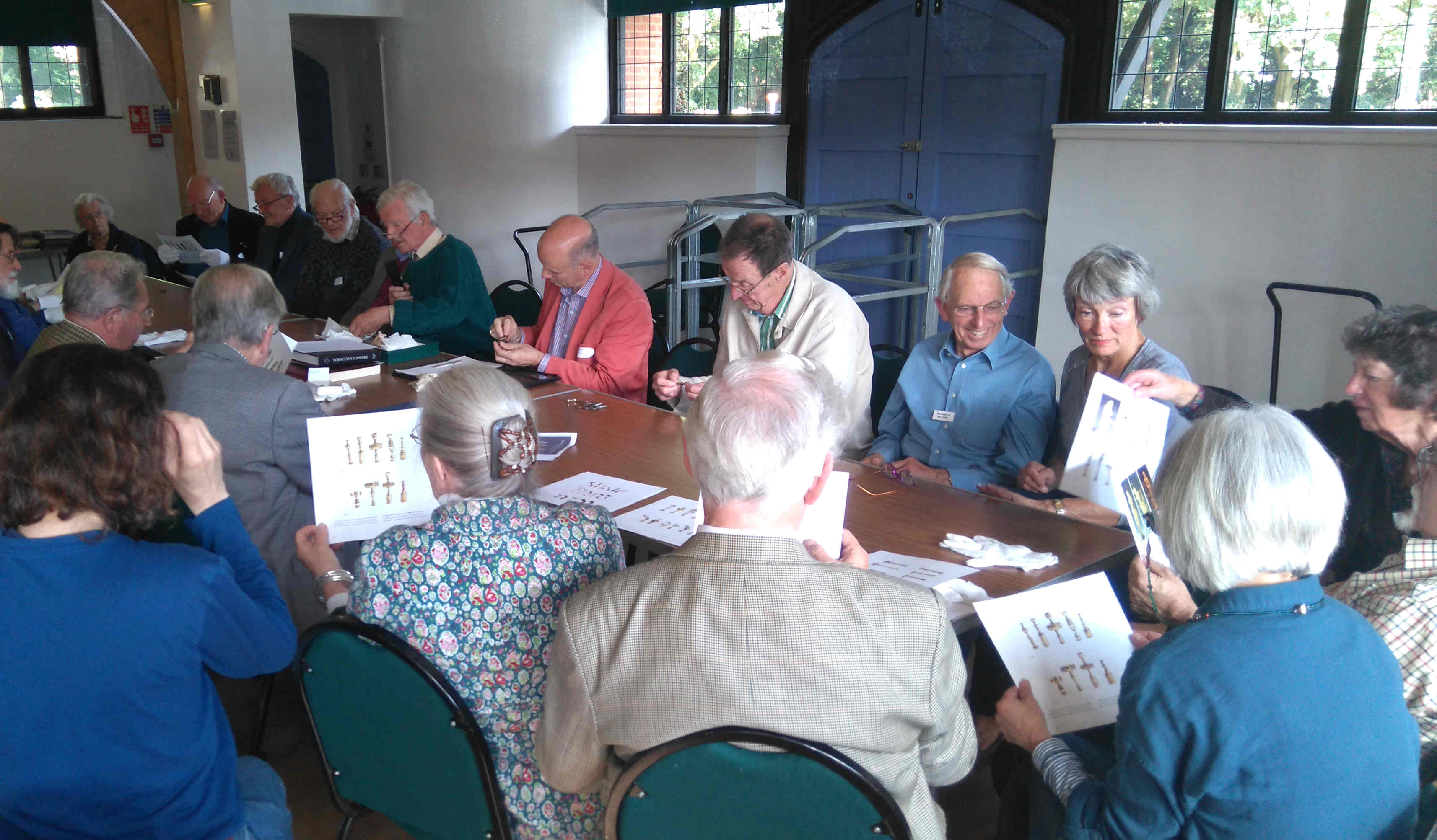 Recent lecture topics at AMS Spring and Autumn meetings include:
Collecting snuffers: most certainly worth the candle.
Brass skimmers, ladles and slices of the late 17th and 18th centuries and their marks.
Not a Eureka moment: the Eureka or Latin verse machine.
The Tula fireplace at the V&A and a new acquisition for the collections.
A can of base metal worms: John Jewsbury & Co., Pearson Page & Co. and Pearson Page Jewsbury.
Candle gadgetry.
From Pigs to Dragons: English and Welsh Japanned metalware 1730 – 1930.
The Autumn 2022 meeting is planned to take place on the 9th October at North Warnborough village hall, RG29 1EA.