Two presentations were given during the Spring meeting: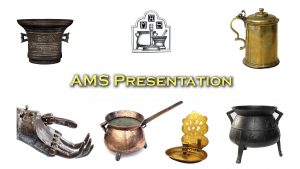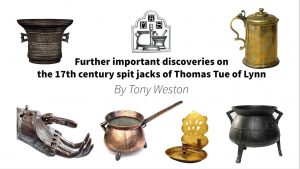 Further Important Discoveries on the 17th Century Spit Jacks of Thomas Tue of Lynn
Four major presentations were given during the ASM visit to the Sheffield Assay Office on 6/7 June 2019: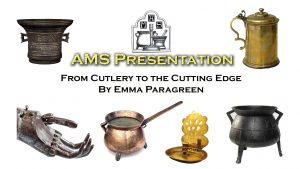 From Cutlery to the Cutting Edge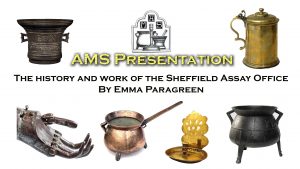 The history and work of the Sheffield Assay Office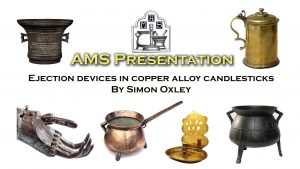 Ejection devices in copper alloy candlesticks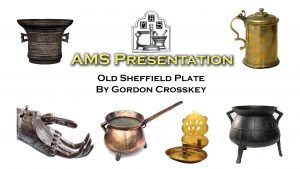 One major presentation was given during the Autumn meeting: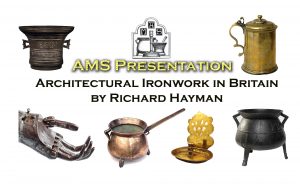 Architectural Ironwork in Britain
AMS Members. After logging into the website with your username and password, please click on an image above to access the presentation.
Non-members. If you would like to join the AMS and view the presentation, as well as other unique content of interest, please follow this link – Join Us!