The Journal, Vol. 22, 2014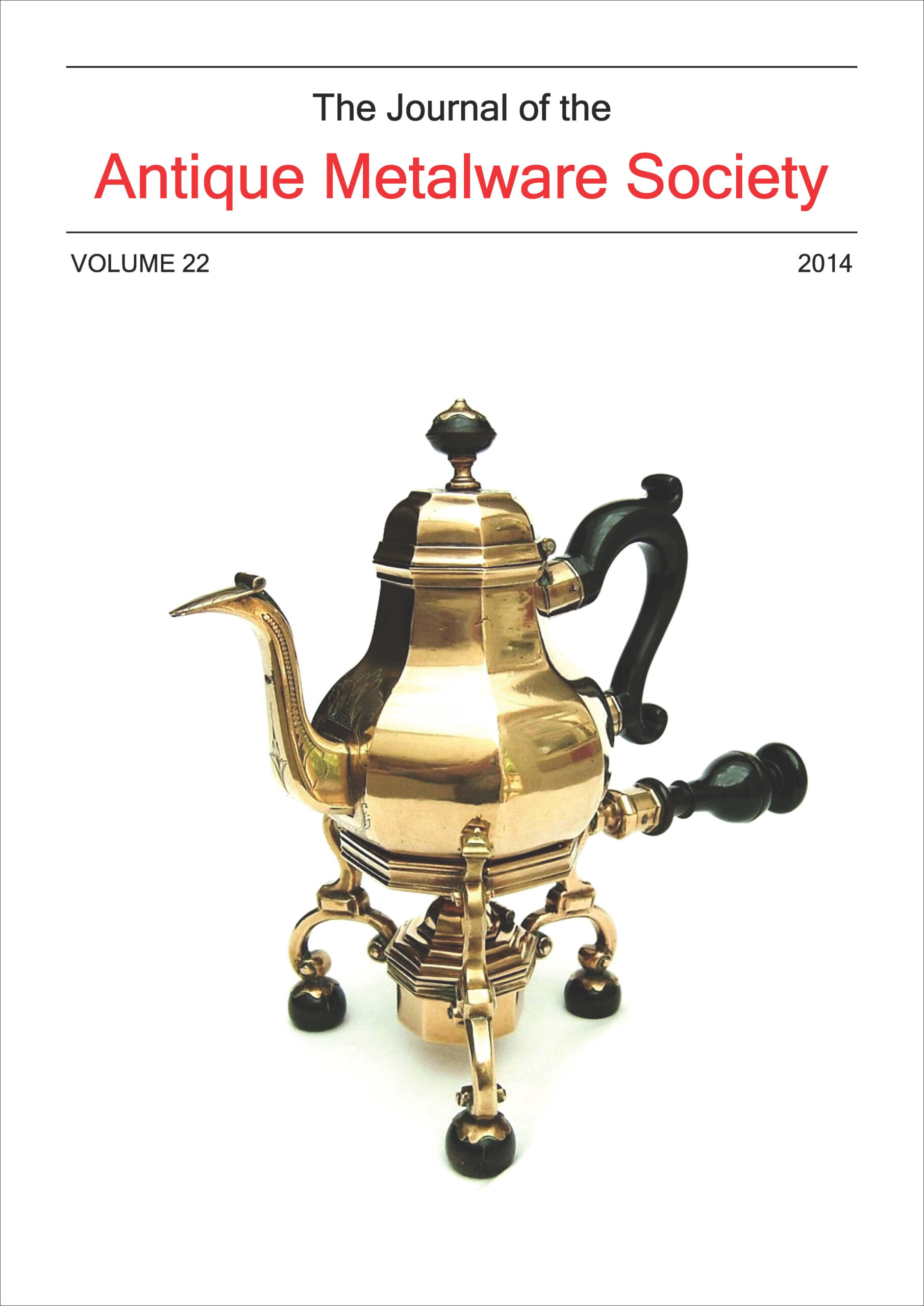 Contents:
1 – Christopher Green: Chairman's Introduction
1 – Angus Patterson: Editor's Note
2 – Alistair Grant: Elkington & Co. and the Rapture of Travel, 1841 – 1961
32 – Geoffrey Draughn: An Early 18th-Century Silver-Form Brass Teapot on Stand
38 – Tony Weston: The Snowshill Manor Spit Jack
50 – Eric Turner: A Tale of Two Hat Stands
56 – Geoffrey Smaldon: The Cast Brass Horn Book: Too Good to be True?
60 – Robert Sherlock and Neil Bollen: The Recent Turbulent History of the Threlkeld Chandelier
Back issues of The Journal are available to purchase. Please email us at antiquemetalwaresociety@gmail.com if you wish to do so.