Bronze Posnet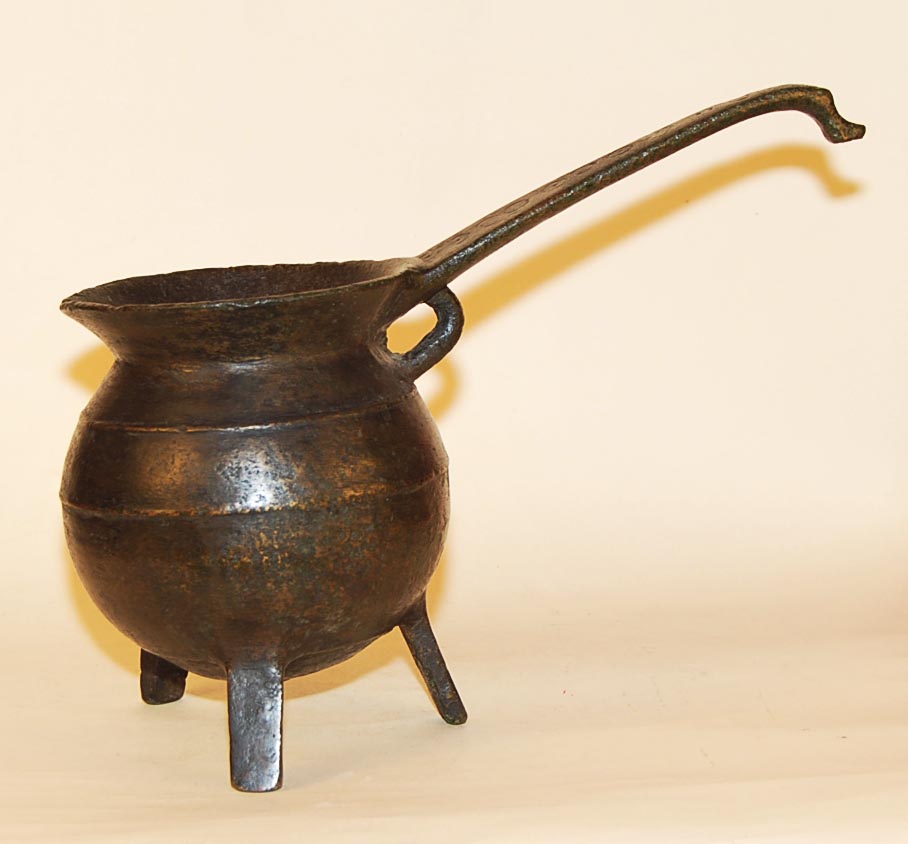 Material: Leaded bronze
Dimensions: Bowl diameter: 13.5cm / 5 ¼in, Overall length: 30cm / 11 ¾in, Capacity: 3 pints / 1.7 litres
Place of Origin: Possibly Scotland or Northern England
Date: Probably 13th – 15th century
Maker or Retailer: Unmarked
Present Location: Private collection
Explanation:
This leaded bronze cooking pot has a near-spherical, lipped body, decorated with three wire mouldings. Its curved handle is strengthened with an open brace and decorated along its upper surface with a repeated pattern of dots and circles.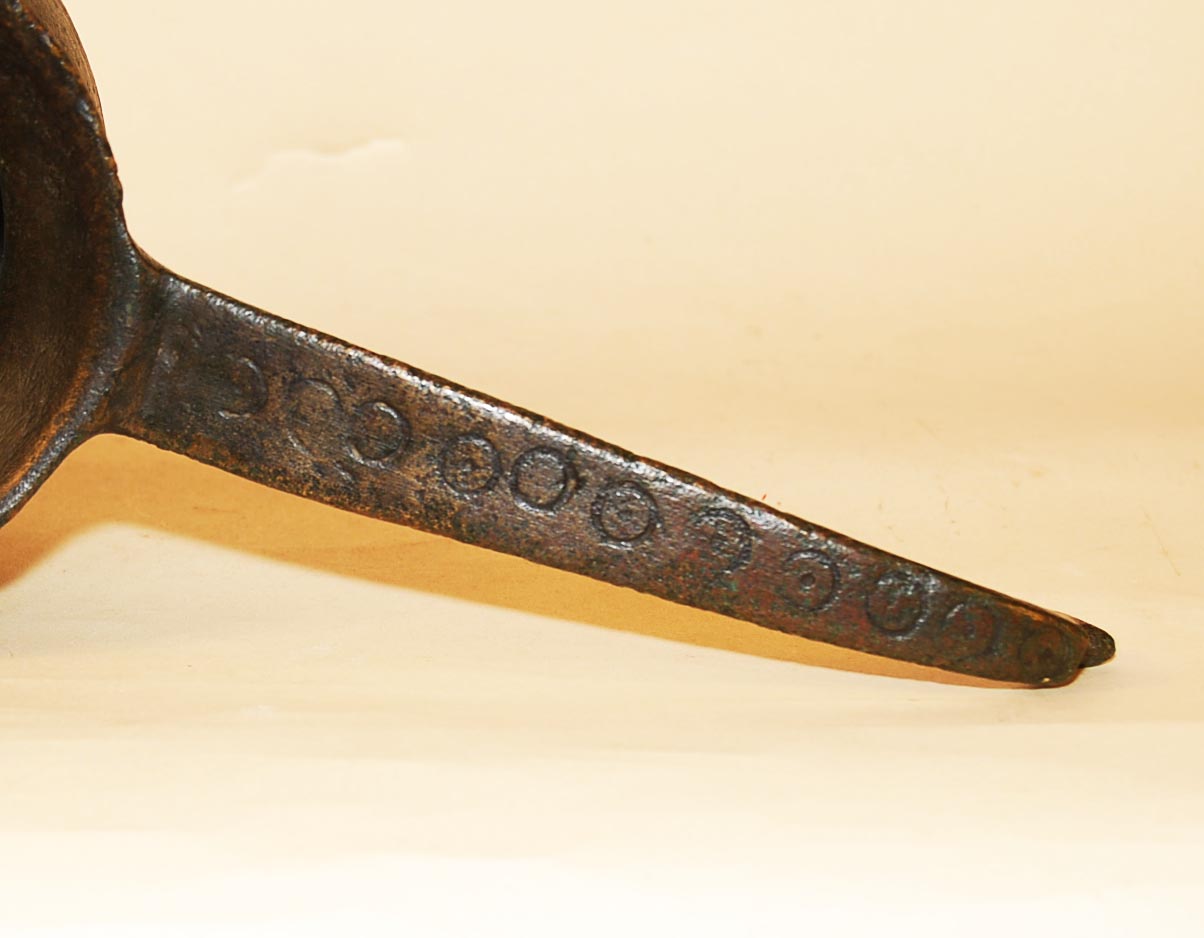 The body is supported on three straight legs of rectangular cross-section. There are no flash lines or visible chaplets, so this posnet was possibly made by the lost wax process.
The posnet was found in the River Ardle at Ballantium, west of Montrose and north of Perth, so it may have been made in Scotland or the North of England.
Reference:
Butler, R & Green, C, English Bronze Cooking Vessels and their Founders, 1350 – 1830, 2003. ISBN 0954605004. pp.174-5