Irish Rastrum
Submitted by, and copyright of, Michael Finlay.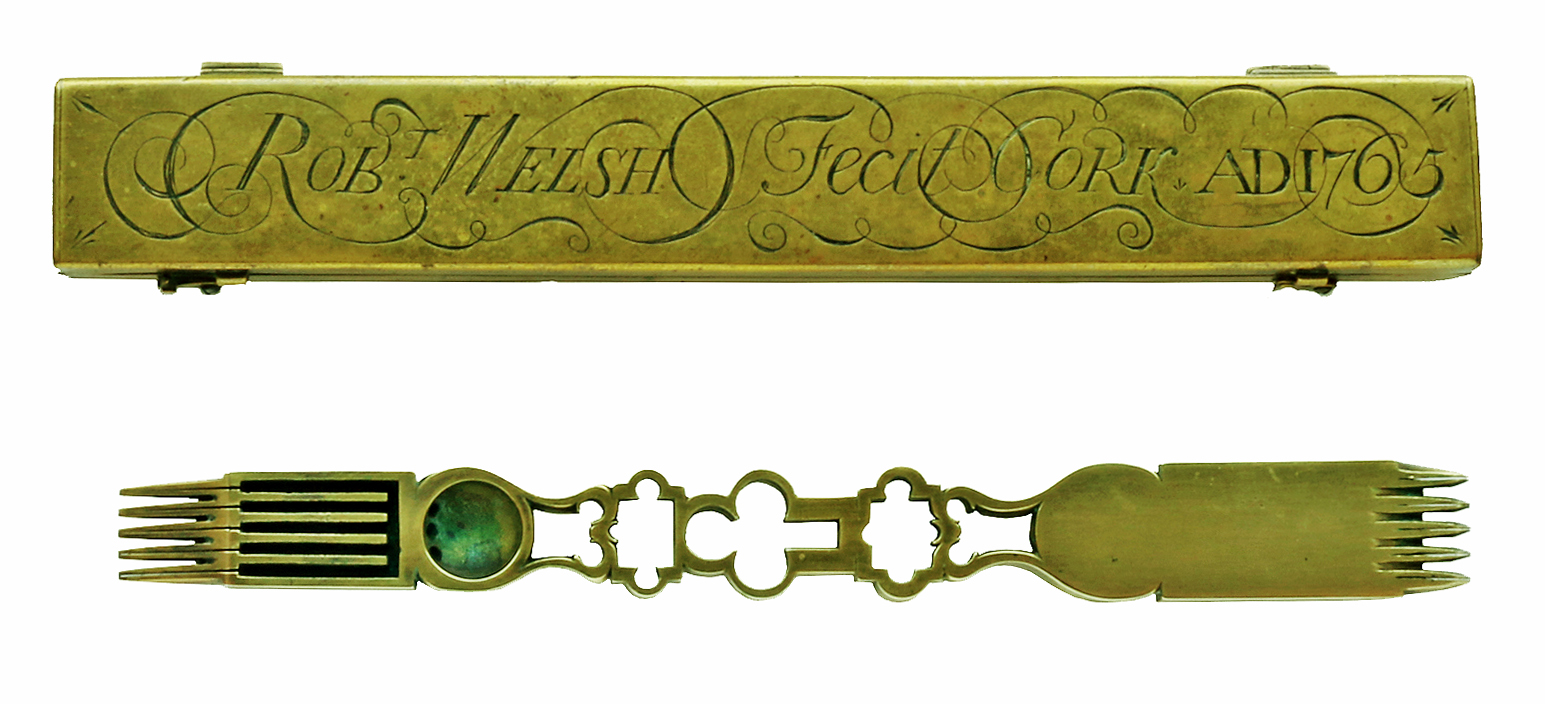 Material: Brass
Dimensions: Length: 14.5cm / 5 ¾in; the case length: 15.25cm / 6in
Place of Origin: Cork, Ireland
Maker or Retailer: Robert Welsh
Present Location: Private collection
Explanation:
This Irish brass rastrum dates from the reign of George III.  It retains its original brass case with hinged lid, inscribed ROBT. WELSH Fecit CORK AD1765 within elegant scrollwork.
Known as a rastrum after the Latin word for "rake" and used for ruling musical staves, this remarkable example is extremely rare in being made entirely of brass. Most rastrums have a single five-nibbed brass device for ruling, with a turned wooden handle and often an ivory finial which unscrews to reveal a metal flat toothpick-like device for cleaning between the points. The present documentary example is probably unique in having two different sizes of stave-ruling nibs on a finely-pierced stem, and in retaining its original case, engraved with the maker's name and the place and date of its manufacture.  The engraving is of superlative quality.
This rastrum was formerly in the collection of Michael Seymour Dudley Westropp, MRIA, (1868-1964), former Keeper of Antiquities at the National Museum of Ireland in Dublin.
Reference:
Marshall, Jim, Collecting Old Writing Equipment, The Pen and Pencil Gallery, September, 2014, ISBN 978 0 9927670 0 6, pp. 132, 133