Perfume Burner
Material: Electroformed copper, gold, enamel
Dimensions: Height: 24.3cm / 9 ⅝in, Bowl diameter: 16cm / 6 ¼in
Place of Origin: Birmingham, England
Maker or Retailer: Designed by A. A. Willms and made by Elkington & Company
Present Location: Victoria and Albert Museum, London, Museum number M.2-2015
Explanation:
This enamelled perfume burner was made in about 1873 by the great Birmingham metalworkers, Elkington & Company. The body is of copper which has been gilded and enamelled in varying shades of green, red, blue and mauve. The perfume burner was designed by A. A. Willms, Elkington's chief designer, and is from a model shown at the Vienna Universal Exhibition in 1873. It belongs to a range of enamelled copper wares, including vases and plates, produced by Elkington in the 1870s. They were inspired initially by an eclectic mix of medieval European and early Islamic art, but later by Japanese and Aesthetic Movement cloisonné and champlevé enamels.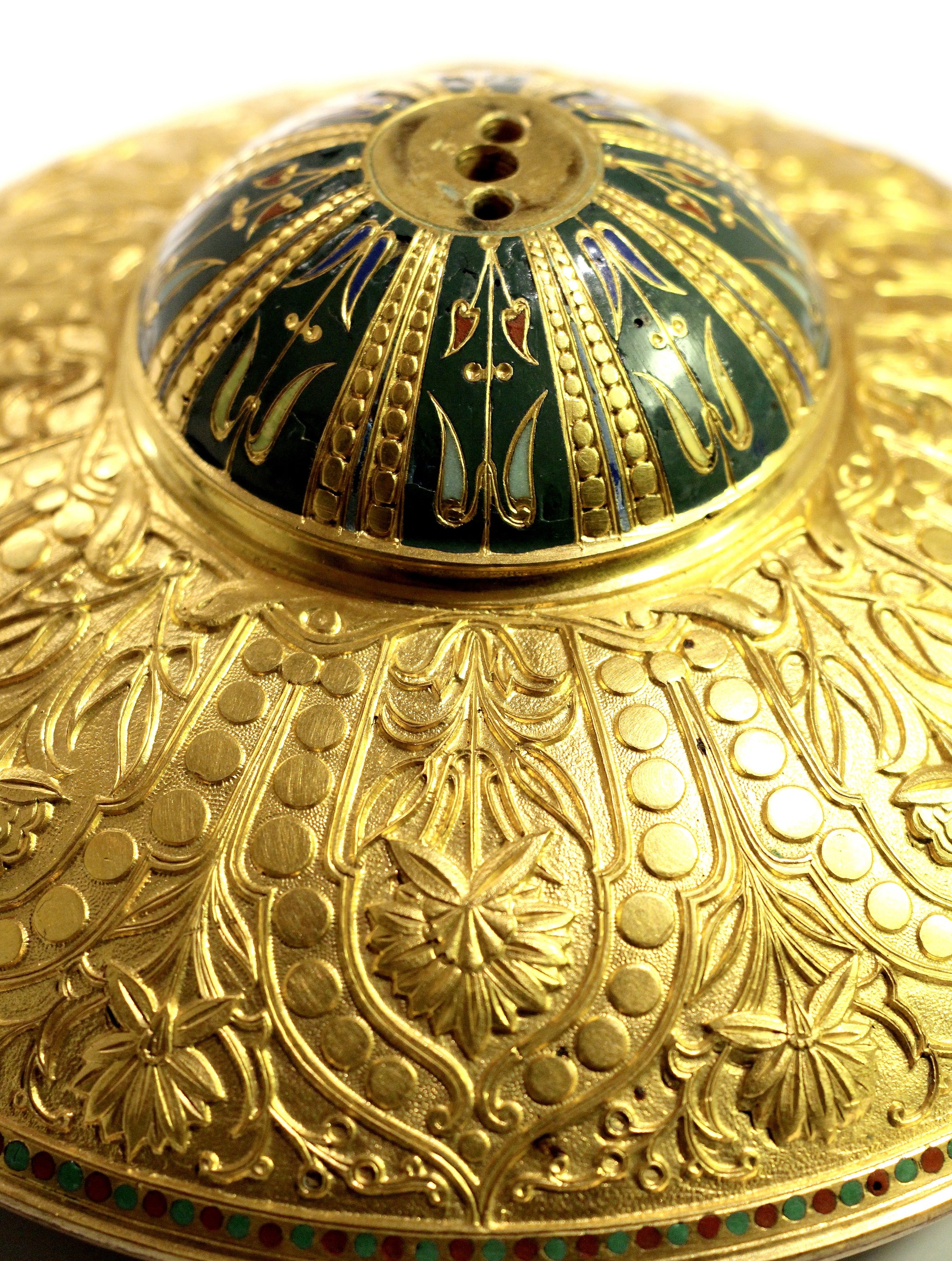 The perfume burner was made by electroforming. Copper was deposited in solution into a mould by electrolysis until a thick enough layer was formed for the component, when removed from the mould, to be self-supporting. Moulds for electroforming in this way are single open-faced moulds. The impression deposited into the mould is extremely crisp and accurate. The electroformed underside of the bowl has been left clear of enamel, permitting a detailed view of the substrate. The inside of the bowl and the underside of the lid and foot are also left raw, so the particle by particle deposition can be seen.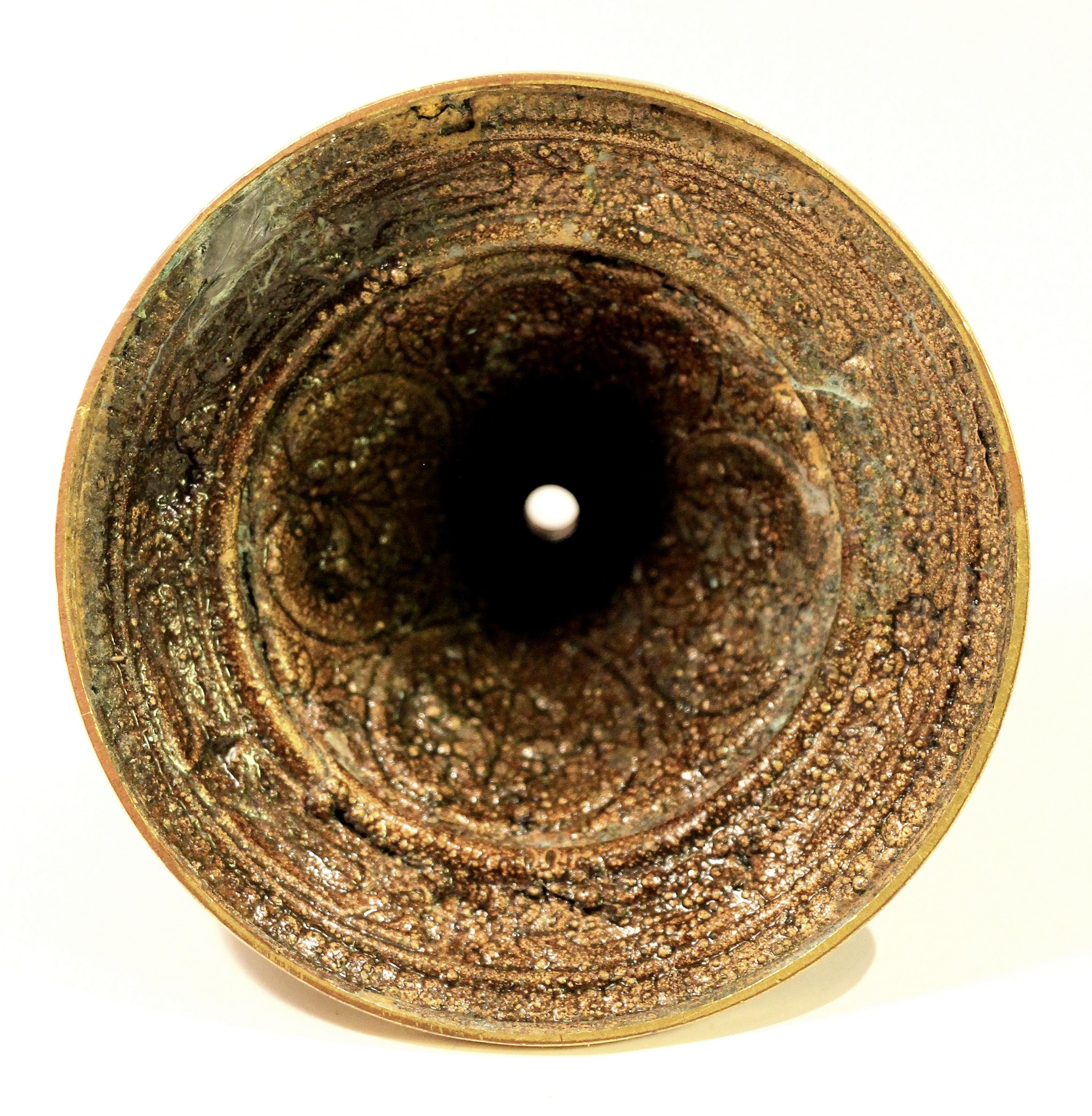 Electroforming cut out a large proportion of the labour involved in preparing the fields for enamelling, but there was no quicker way of producing the enamels. Elkington's production of enamels was therefore short-lived, as the opening-up of trade relations with Japan meant that it was easier to import Japanese enamels than to imitate them.
Reference: