Medieval Knives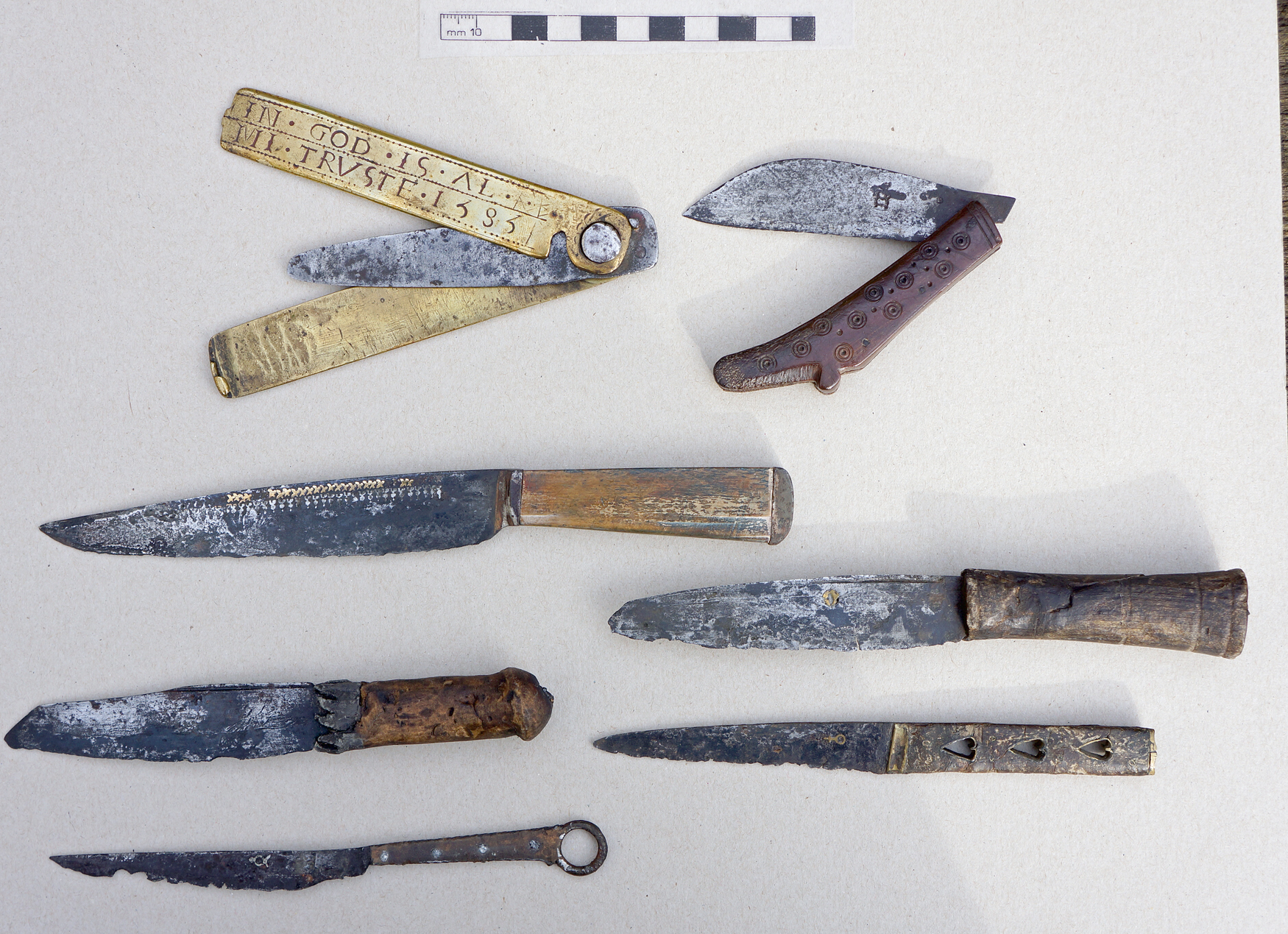 Material: Various
Dimensions: Various: see illustrations for scale
Place of Origin: Recovered from the River Thames
Date: Circa 1200 – circa 1500
Maker or Retailer: Unknown
Present Location: Private collection
Explanation:
During the medieval and later periods, small knives were a universal implement, used for all purposes, including self-defence.  They were carried in a leather sheath as a part of everyday dress and used at table for cutting meat and other foods. More expensive, elaborately-made knives also served as status symbols.  At this time blades were made from wrought iron and then had a cutting edge of carbon steel forged along their lower part.  These were made by specialist bladesmiths, who were contracted by cutlers and who were responsible for the construction of the knife.  Many cutlers employed their own bladesmiths.  A maker's mark was stamped on each blade as a quality control, sometimes inlaid with coloured metal to make it more prominent.  Marking was ordained in 1272 but was not enforced until 1307.
Folding pocket knives were scarce at this period, as most people carried a simple knife in sheath, but a few have survived and two are shown here.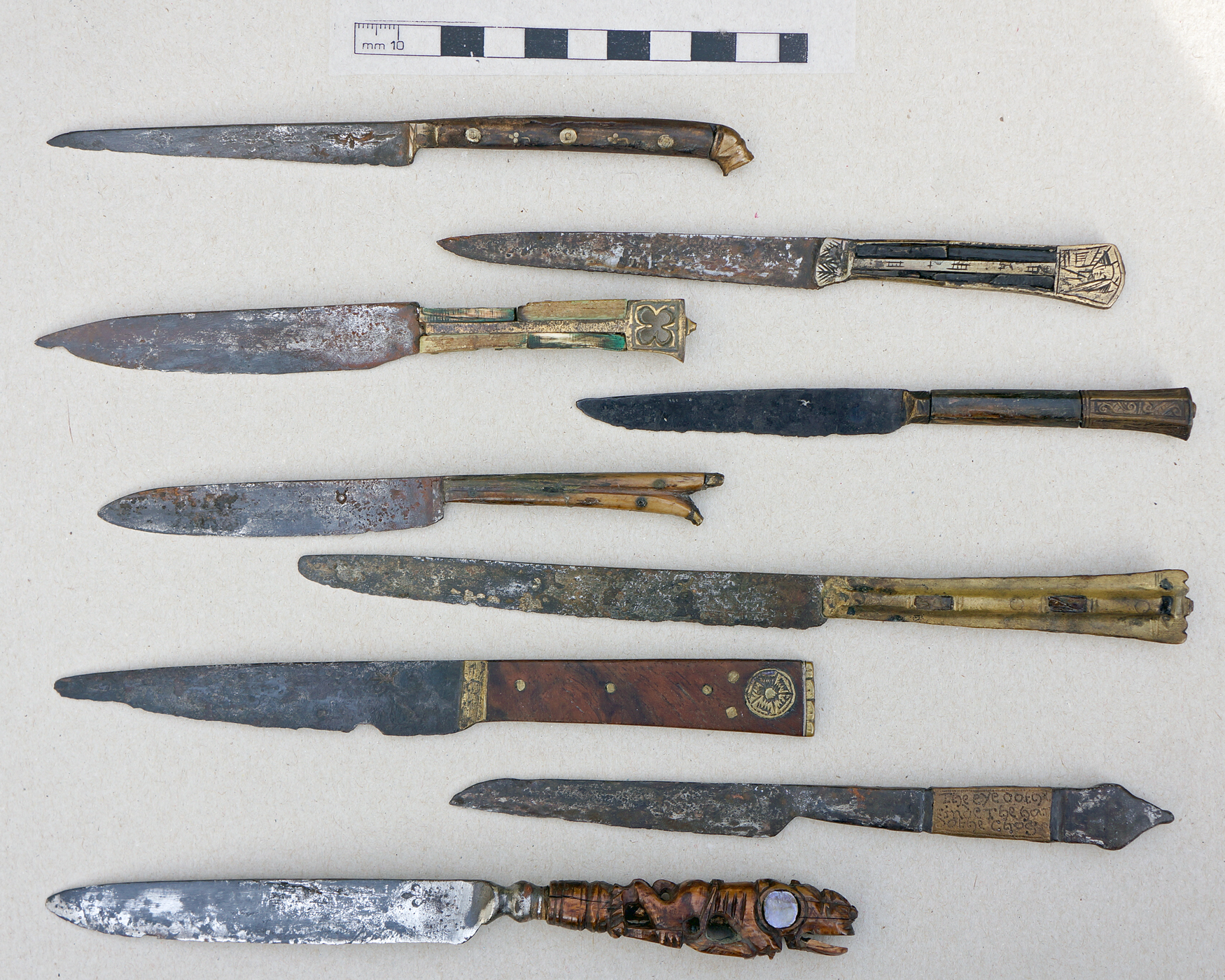 During the latter part of the 15th century, a group of Flemish cutlers working in London (mainly at Billingsgate) introduced knives with latten finials in shapes such as a horse-hoof.
Knives made in Sheffield were also sold in London at this time, and probably also from Salisbury. The wares of these 'forriners' were carefully monitored by the London Cutlers' Company, who regarded them as inferior to their own.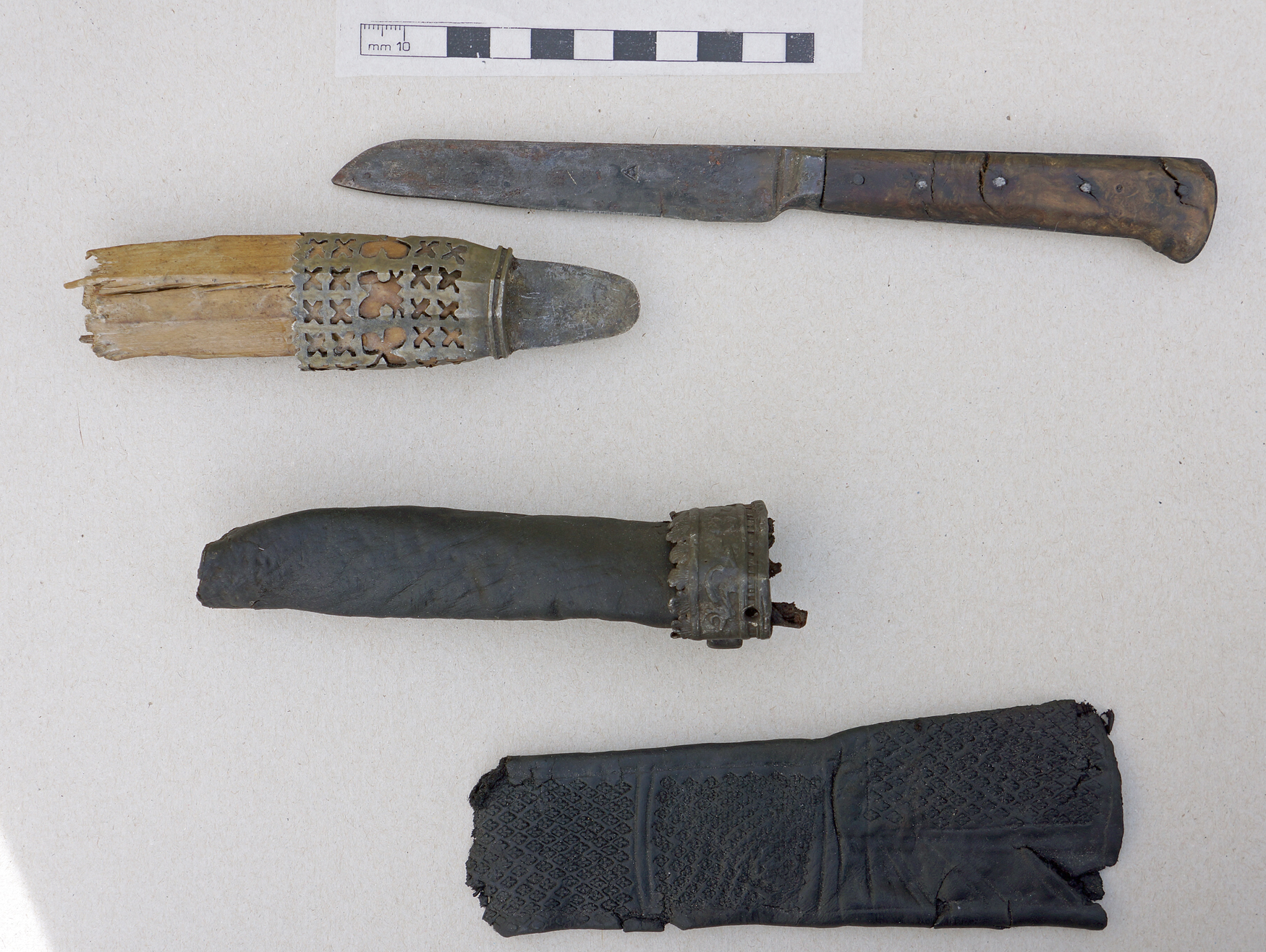 Forks were rarities at this time, being used only by the wealthy for eating sticky sweetmeats.  They would have been considered too effete for everyday use and were not generally accepted in England before about 1680.
References:
C. Welch,  History of the Cutlers' Company of London,  London Cutlers' Company, 1916
Simon Moore, Cutlery for the Table, Hallamshire Press, 1999. ISBN 13: 9781874718567