Silver-form Brass Coffee Pot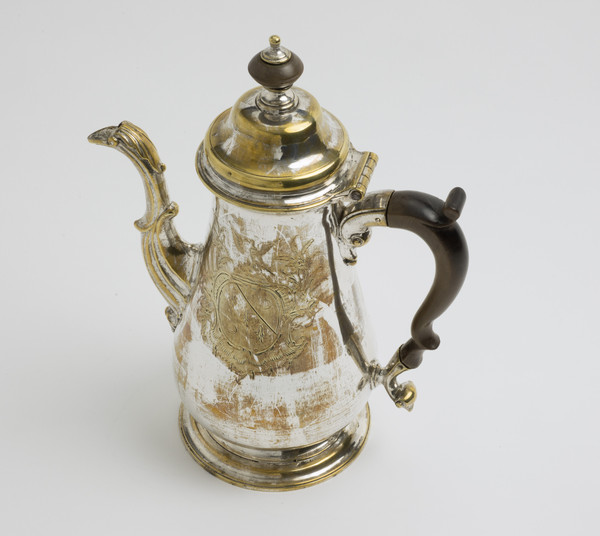 Material: Brass with residual silvering; fruitwood handle and finial.
Dimensions: Height: 23cm / 9in
Maker or Retailer: Unknown
Present Location: Private collection
Explanation:
This baluster-shaped brass coffee pot is of pure silver form and dates from the middle years of the 18th century. The body is raised from sheet metal, with a hinged, domed lid, and the wide, circular base is cast and turned.  The cast spout shows rococo influence, with proximal shell and distal acanthus leaf mouldings.  The s-scroll handle is of stained fruitwood, as is the finial. It is likely that the pot was originally silvered, probably by French plating, but it now retains substantial remnants of later electroplating.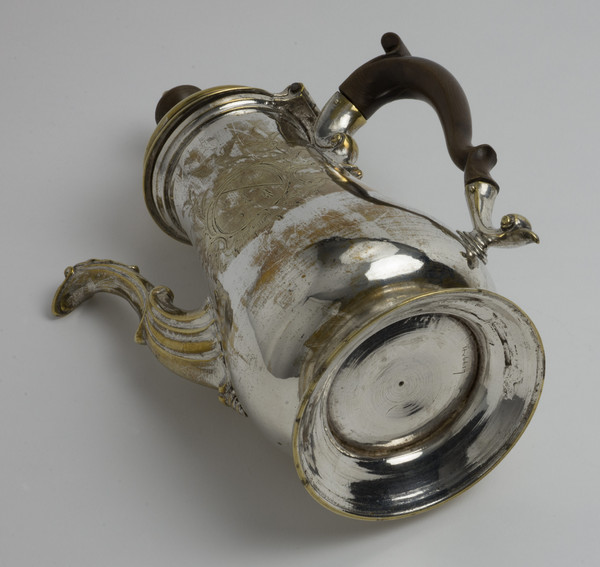 On one side of the pot is engraved an impressive coat of arms, apparently contemporary and reputedly associated with the Adams family.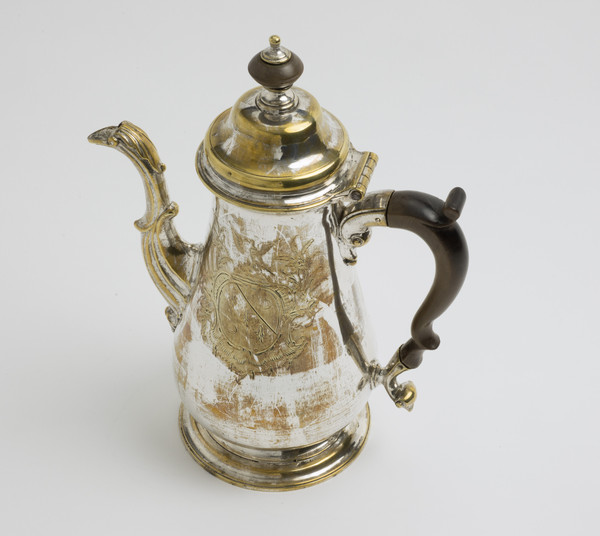 Two similar silver-form coffee pots are illustrated by Gentle & Feild, one of them with the maker's mark AC, now identified as that of Anthony Christian.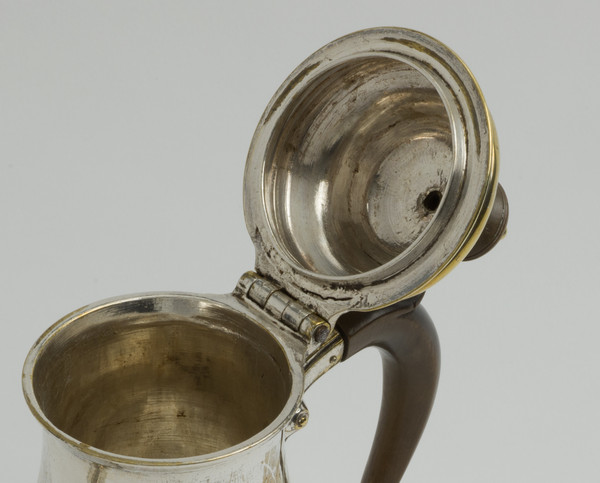 References:
Rupert Gentle & Rachael Feild, Domestic Metalware 1640-1820, 2nd Edition 1994 revised by Belinda Gentle, Antique Collectors' Club, Woodbridge, Suffolk, ISBN 1851491872, p.275 figs. 12, 13
Peter Cameron, Anthony Christian and the French Plating Trade in Eighteenth Century London, Antiques & Fine Art Magazine, 10th Anniversary Issue January/February 2010, pp. 264-271