Hanging Cooking Pot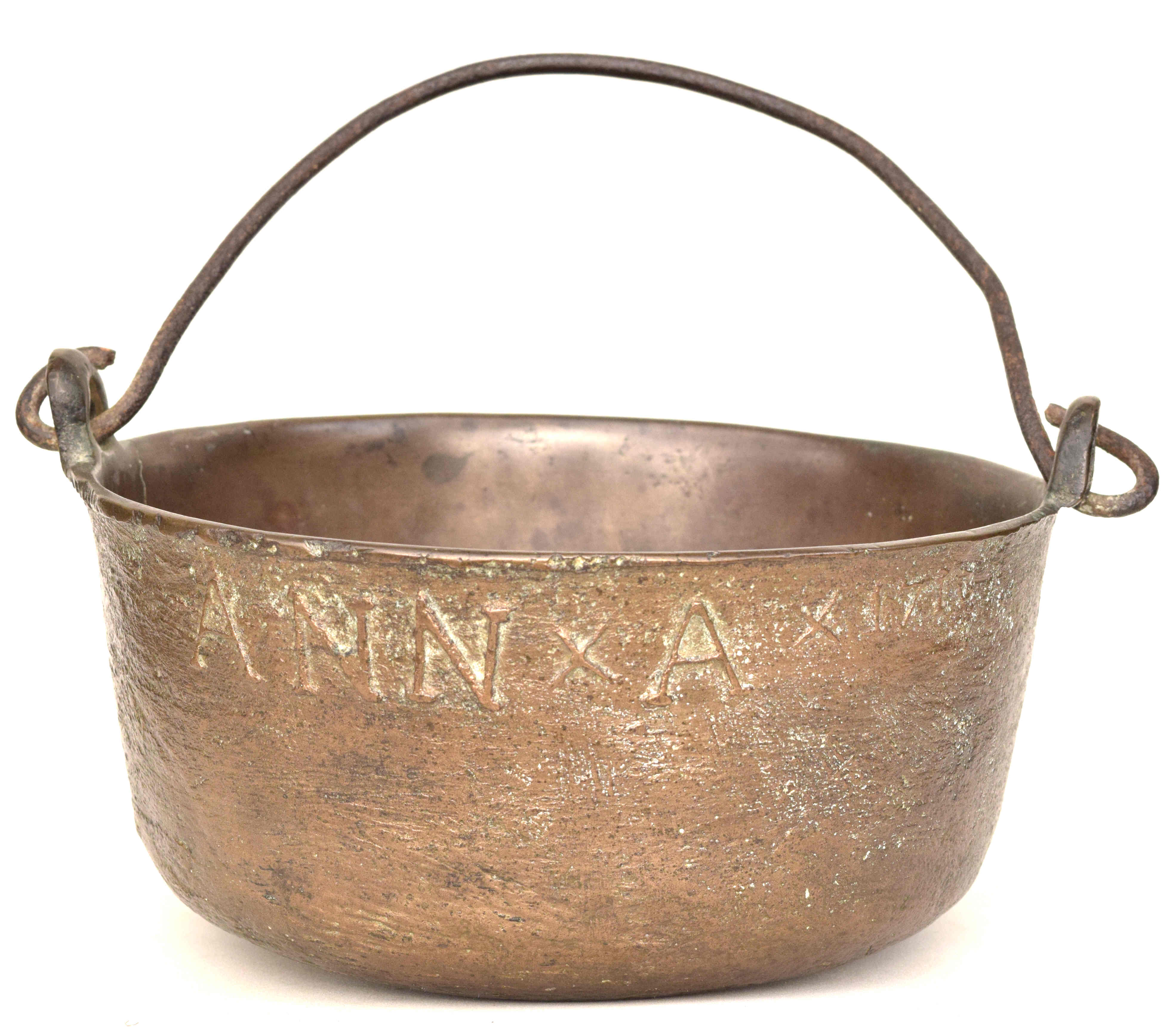 Material: Leaded bronze with wrought iron handle
Dimensions: Height: 11.3cm / 4 ½in, Diameter: 21.5cm / 8 ½in
Place of Origin: Probably England
Maker or Retailer: Unknown
Present Location: Private collection
Explanation:
This loam cast, leaded bronze hanging skillet or cooking pot has a wrought iron bail handle (probably a replacement). The base is slightly convex, with a rounded sprue.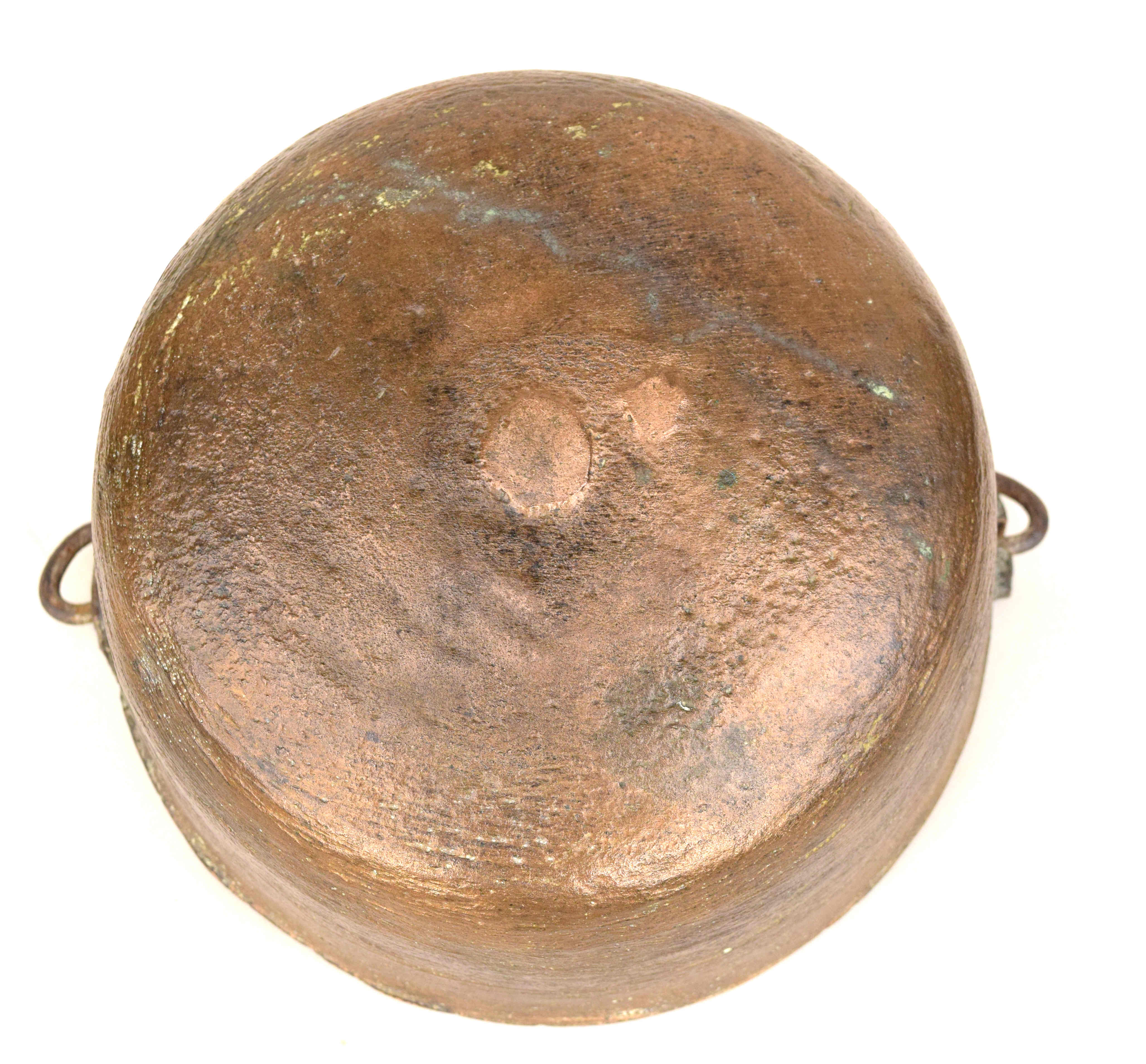 Typically of English loam-cast skillets and unlike Continental European examples, the finish of the loam casting has not been cleaned off. On one side towards the top is the cast inscription ANN x A x 1710.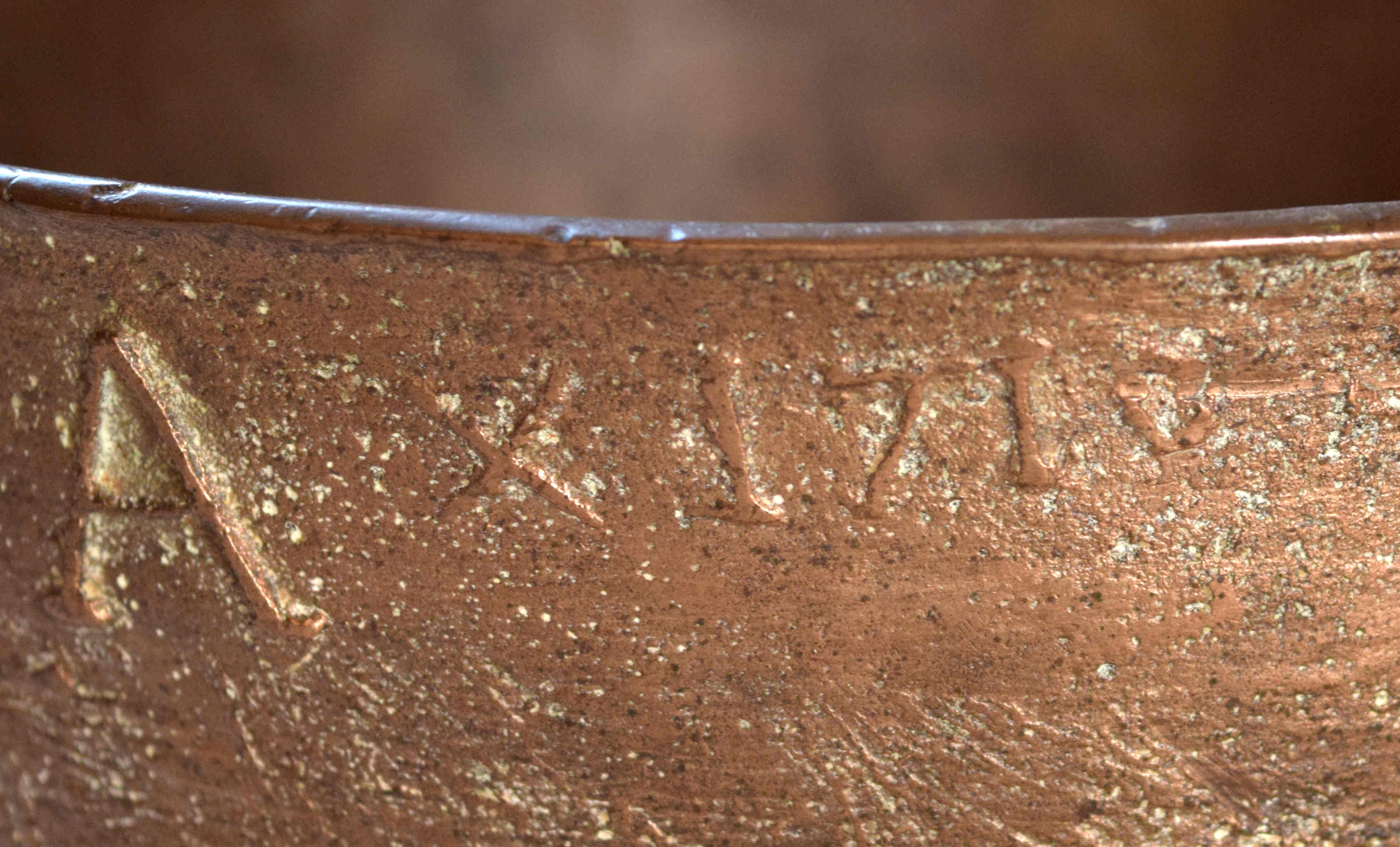 This type of pot would have hung over the fire, like a cauldron, for cooking stew or vegetables.
Reference:
Roderick Butler and Christopher Green, English Bronze Cooking Vessels & Their Founders. ISBN 0954605004