Bar-grate Toaster
Material: Wrought iron
Dimensions: Height: 23cm / 9in, Width: 46cm / 18 ⅛in, Maximum adjustable depth including handle: 37cm / 14 ½in
Place of Origin: British Isles
Date: Probably 18th or possibly early 19th century
Maker or Retailer: Unknown
Present Location: Private collection
Explanation:
The 18th century was a golden age for ironwork and blacksmiths produced a wealth of items for both inside and outside the home. Forged on an anvil, this decorative wrought-iron bar-grate toaster was designed, as its name suggests, to be attached to the front of a grate.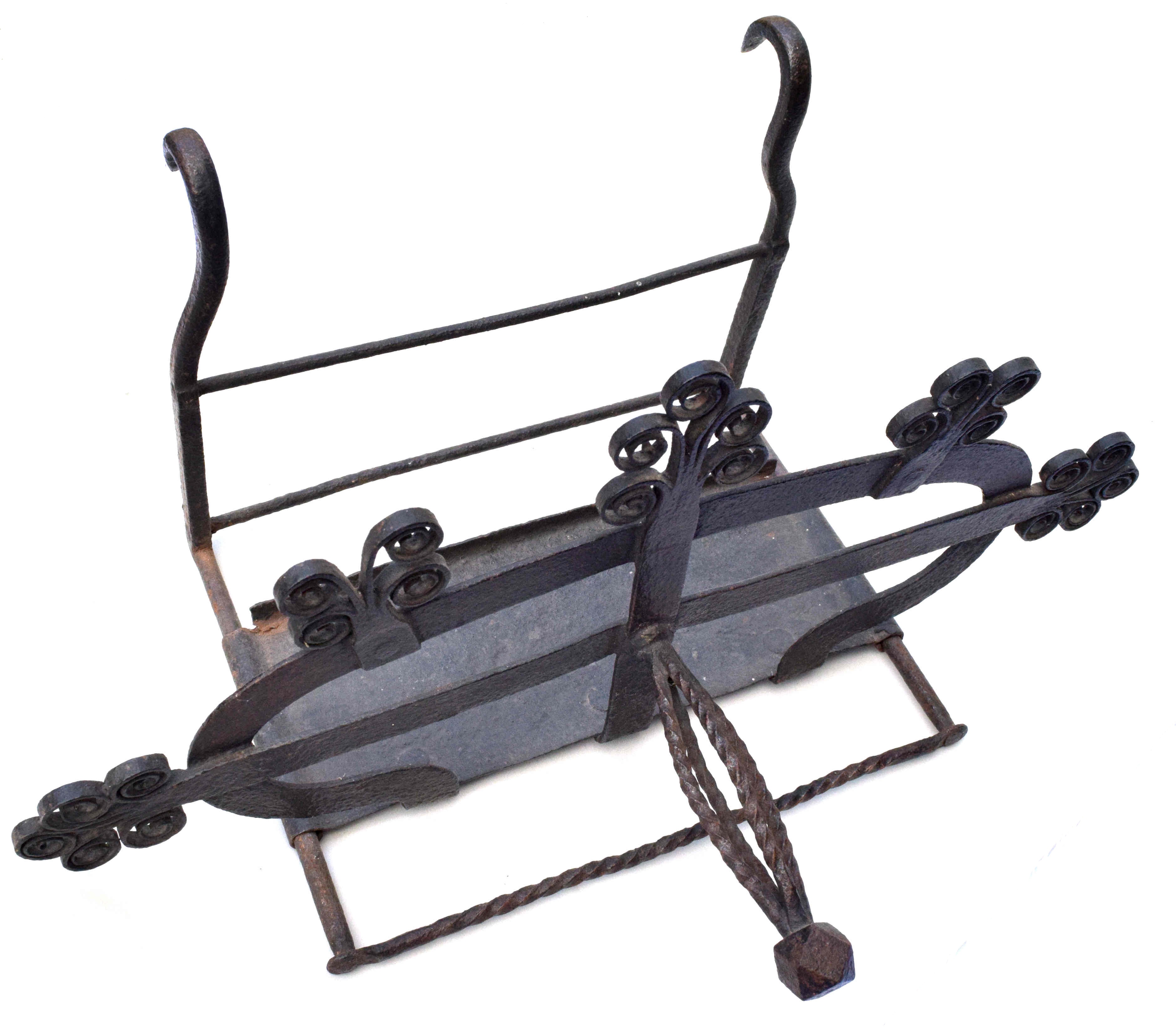 The height could be adjusted by hooking on to a higher or lower bar and the handle enabled the flat pan section to be moved nearer to or further from the heat, to achieve the desired temperature.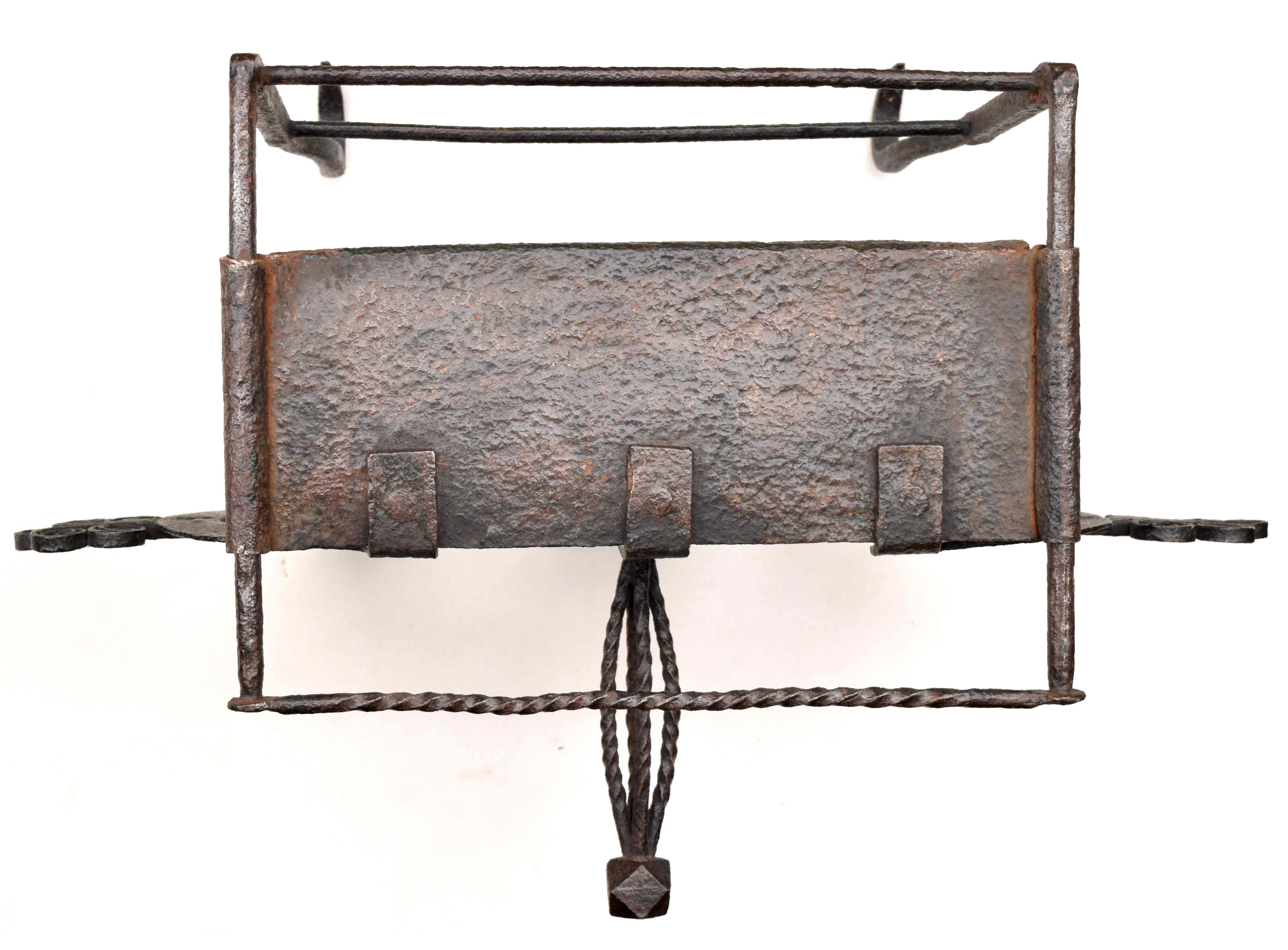 Toasting was a common method of cooking food, not only bread but also small poultry, pieces of meat and fish. Bar-grate toasters are also known as Scottish toasters.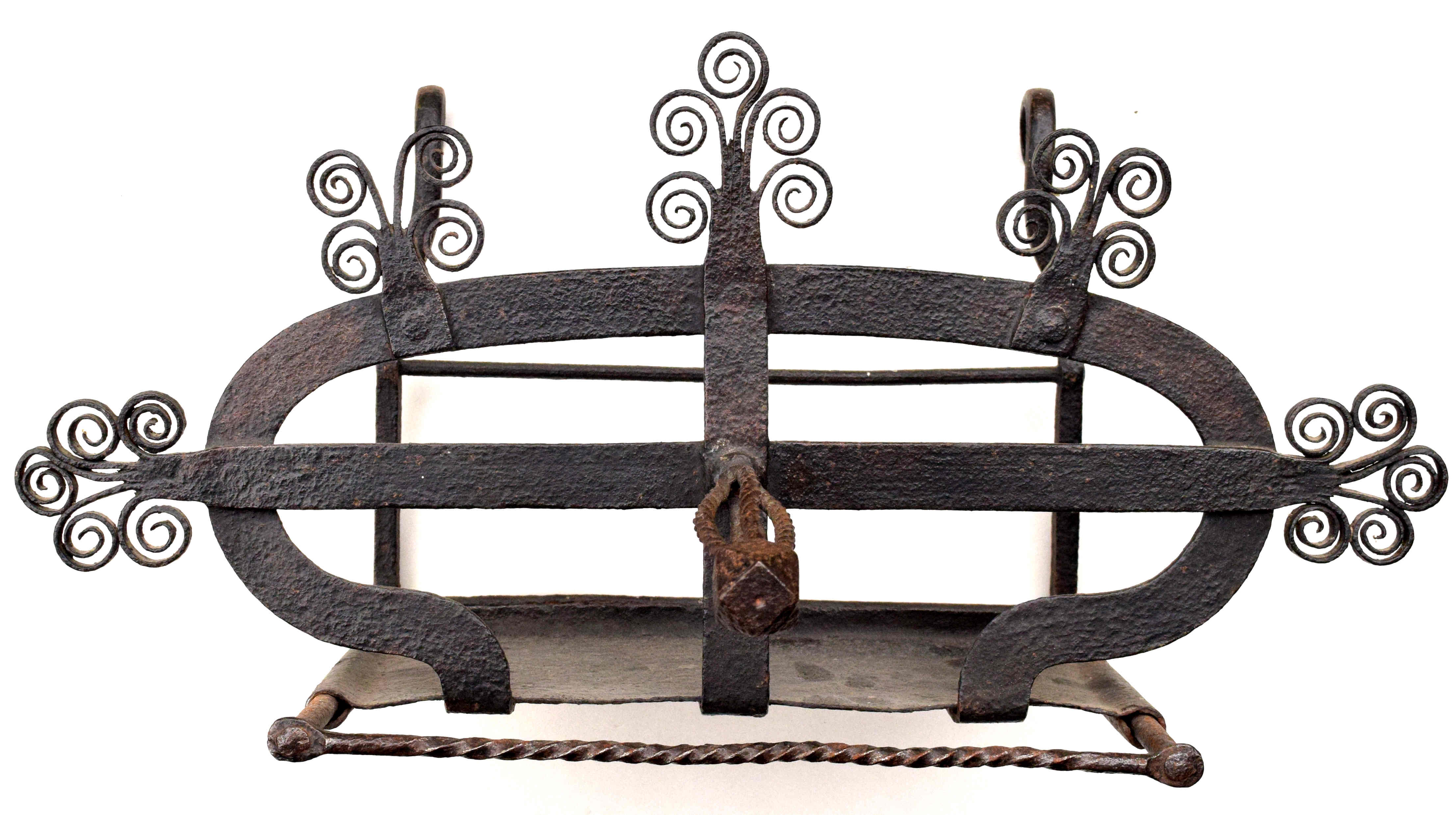 References:
Robert Deeley, Andrew Crawforth & David Pearsall, The Cauldron, The Spit & The Fire, Golden Cockerel Books, 2011. ISBN 97809947870737, p. 45 bar-grate attachments.
Marion Campbell, Ironwork, Stemmer House Inc. 1986.  ISBN 13:9780880450799
Marion Campbell. Decorative Ironwork,. V&A Publications, London, 1986,  1997, ISBN 13:9781851771950
Henry René D'Allemagne, Decorative Antique Ironwork, Dover Publications Inc., New York 1968, 2009,  ISBN 13:9780486220826