Brass Bottle Coaster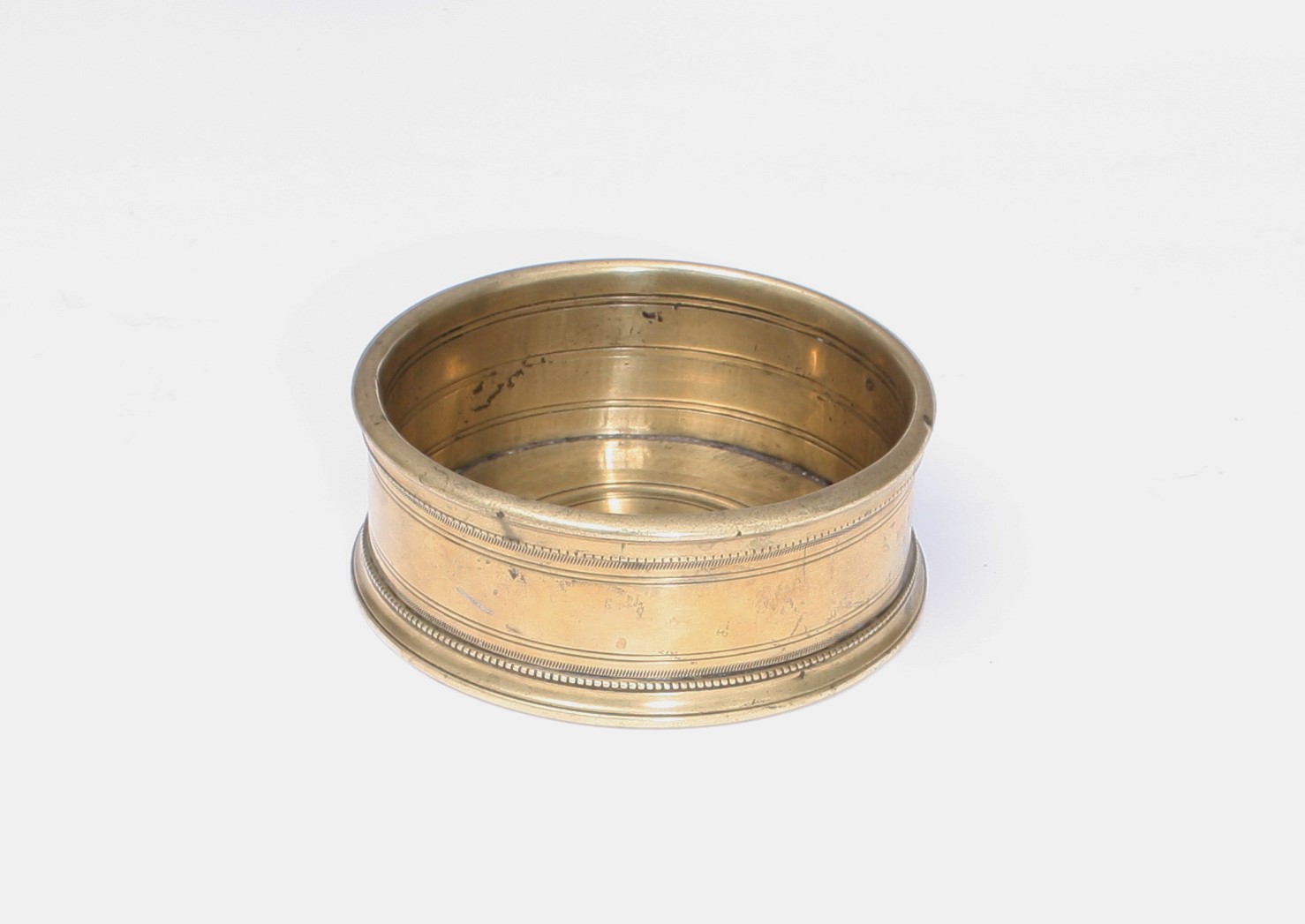 Material: Brass
Dimensions: Height: 4.5cm / 1 ¾in, Diameter: 12cm / 4 ¾in
Maker or Retailer: Unknown
Present Location: Private collection
Explanation:
Bottle coasters were used to hold wine decanters. They were made in silver, fused plate (Old Sheffield plate) and occasionally in paktong, but very rarely in brass. This coaster is also most unusual in being made entirely of cast metal, whereas coasters usually have a turned wooden base (mahogany, padouk or lignum vitae) and metal sides, often elaborately pierced or fretted.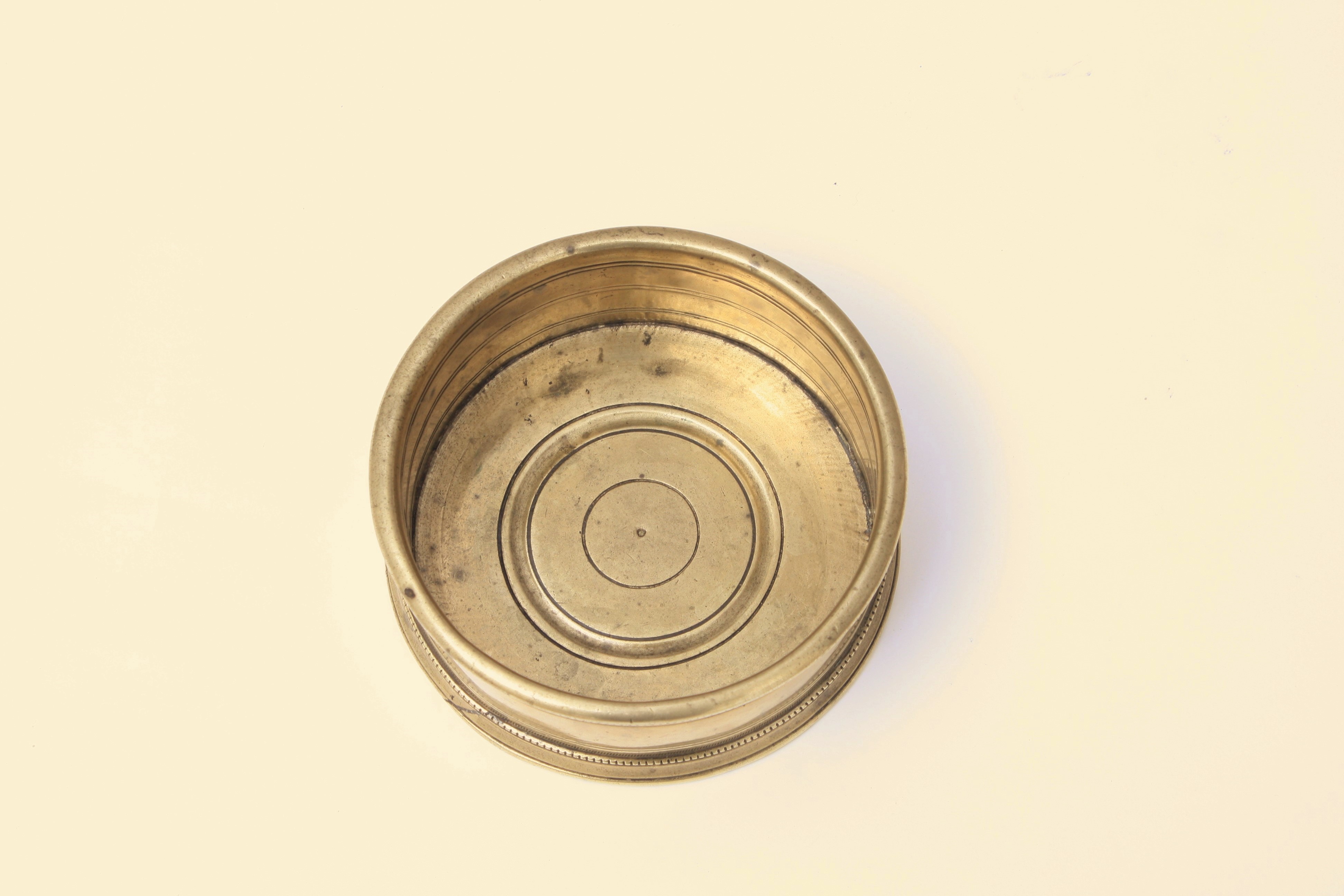 The coaster is heavily cast, apparently in two pieces, and soldered together. The sides are solid and the exterior is decorated with bands of milling and bead gadrooning similar to that found on candlesticks of the latter part of the 18th century.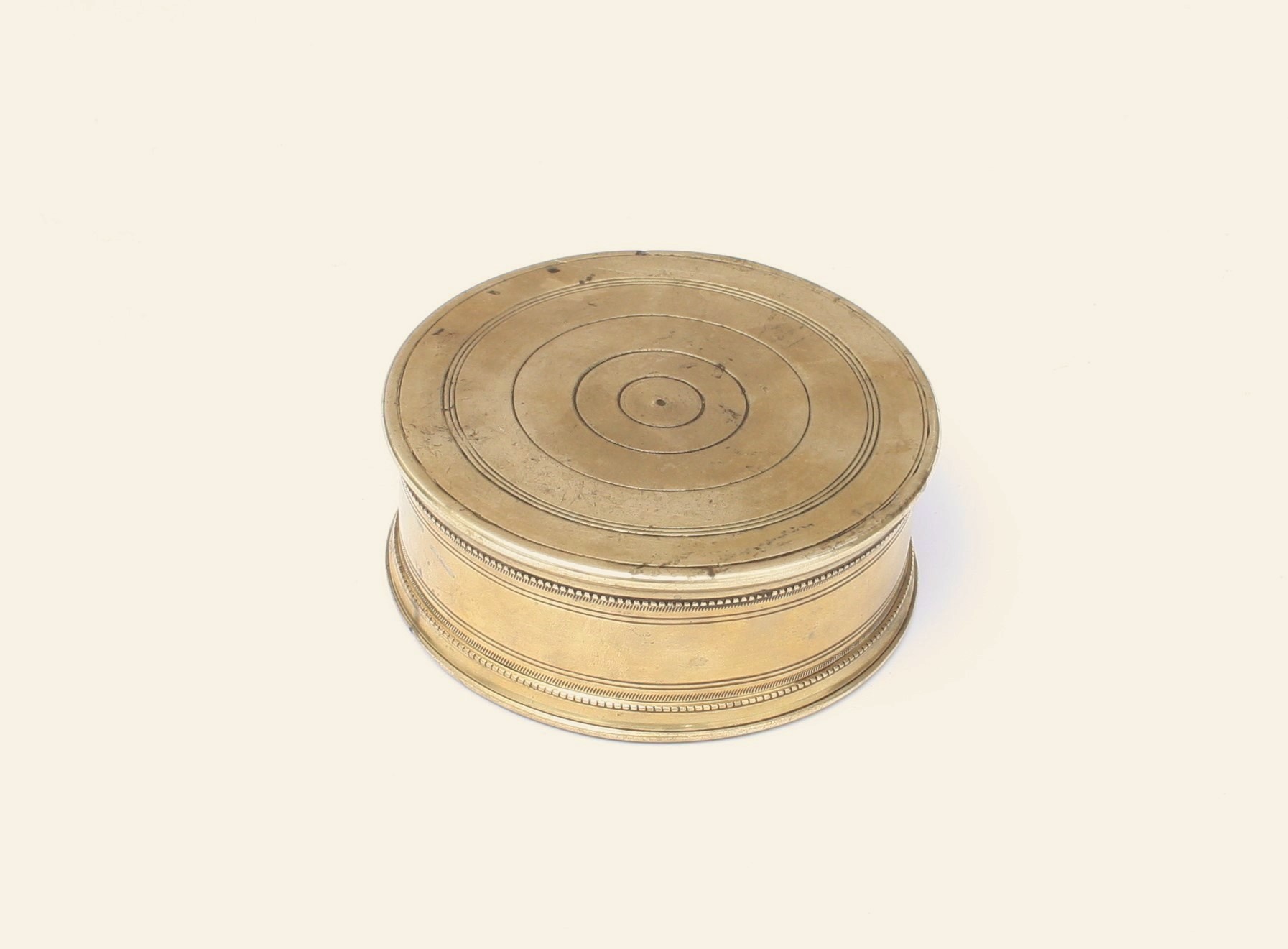 The base is decorated both inside and out with engraved concentric circles and its small diameter is also consistent with this period; 19th century coasters tend to be larger.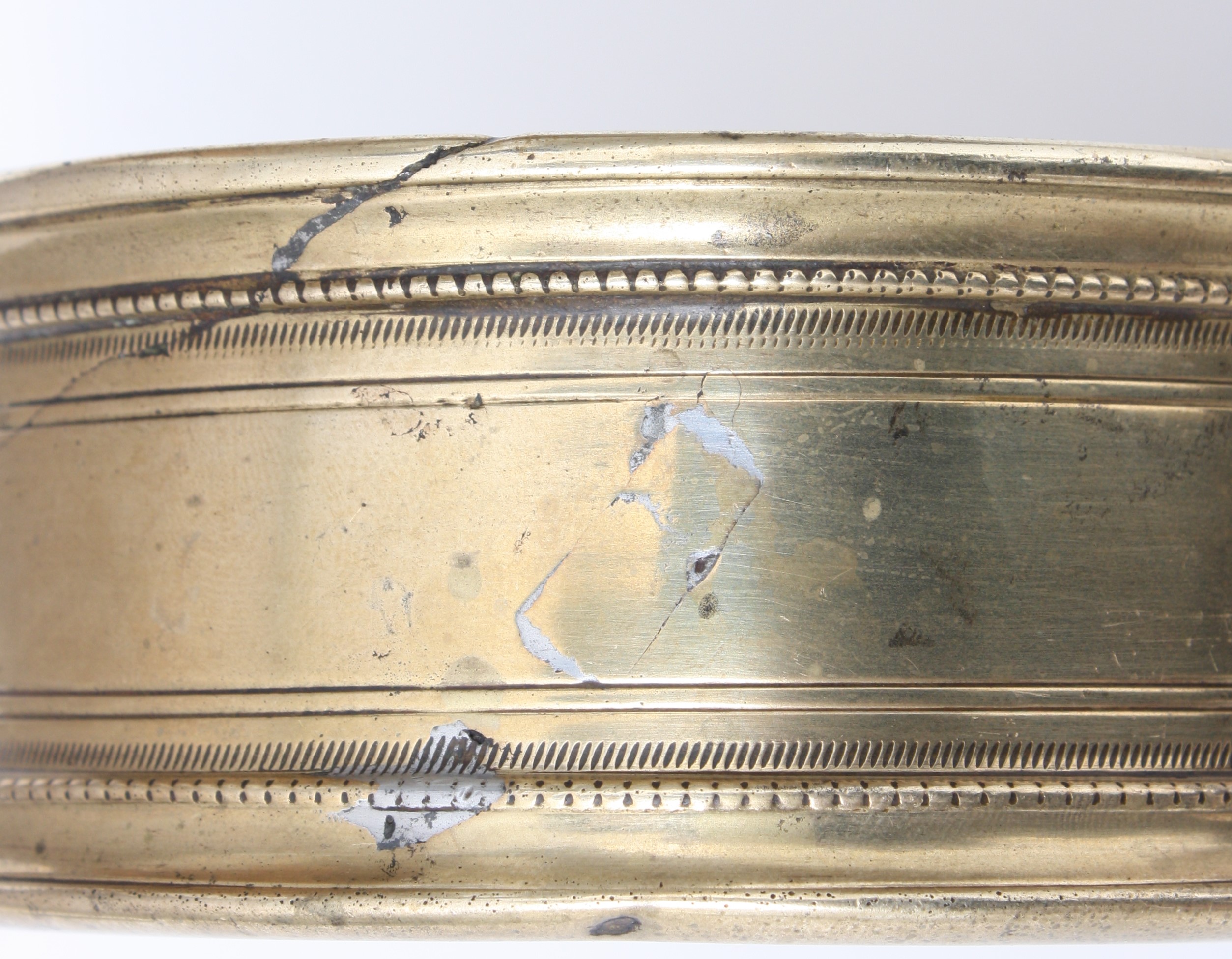 Substantial remedial work, in the form of so-called 'foundry patches', is visible on the outside of the coaster, to rectify a large casting flaw and what appears to be a crack; these repairs are rather crudely executed using soft solder. It seems possible that this coaster was an experimental piece and this might also account for the fact that it appears to be the only recorded example of its type.