Candle Snuffer and Douter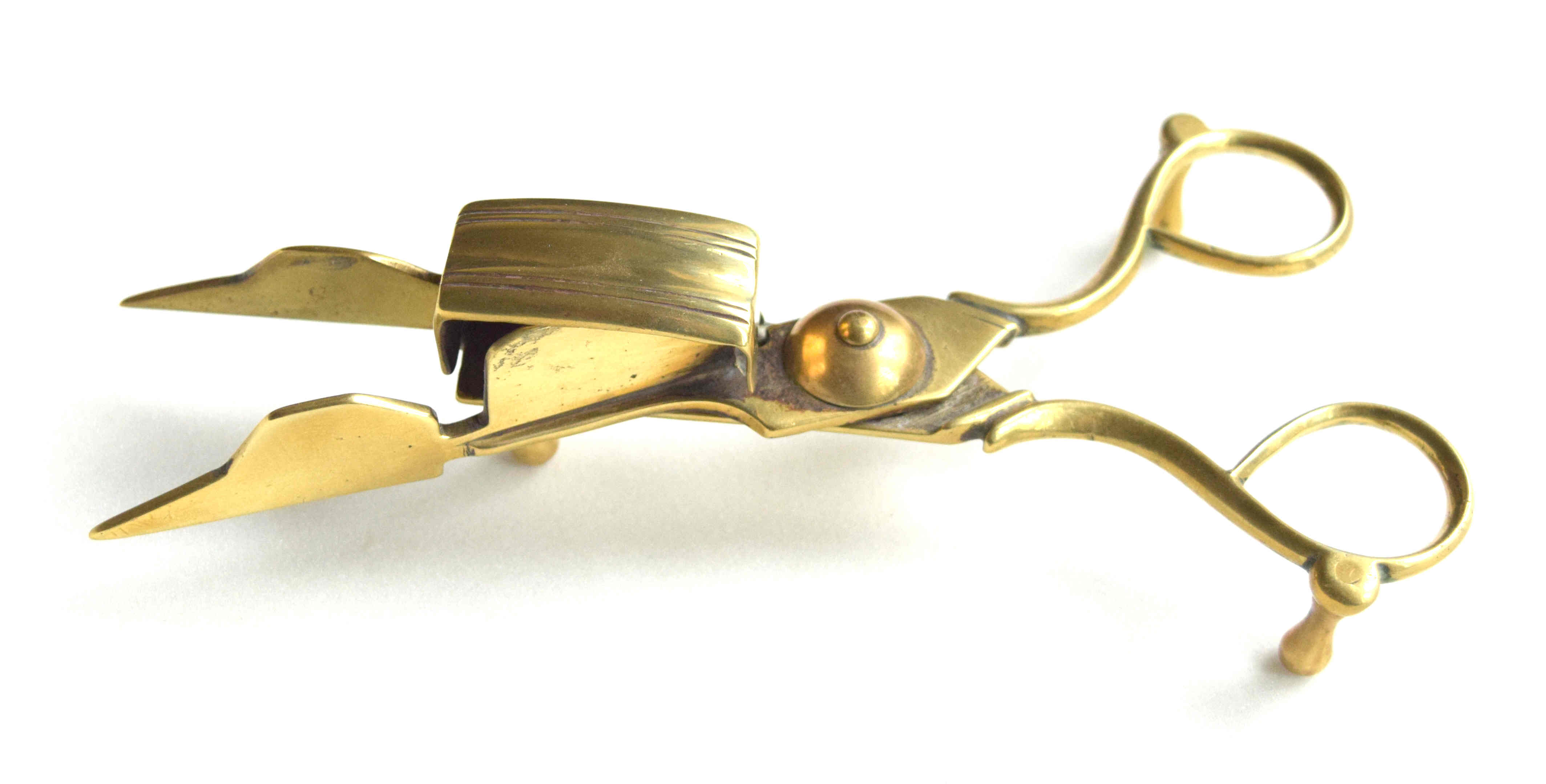 Material: Brass
Dimensions: Length: 16. 2cm / 6 ⅜in
Date: Late 18th to mid-19th century
Maker or Retailer: Unknown
Present Location: Private collection
Explanation:
Until the mid 19th century, when the braided, self-consuming candle wick was invented, candles needed to be trimmed or 'snuffed' very frequently, while still burning, to prevent the wick from smoking and flaring. The snuffer or wick scissors combined a blade to trim the wick with a box to hold the burnt trimmings. Snuffers usually had three feet and stood on a small oblong or shaped tray.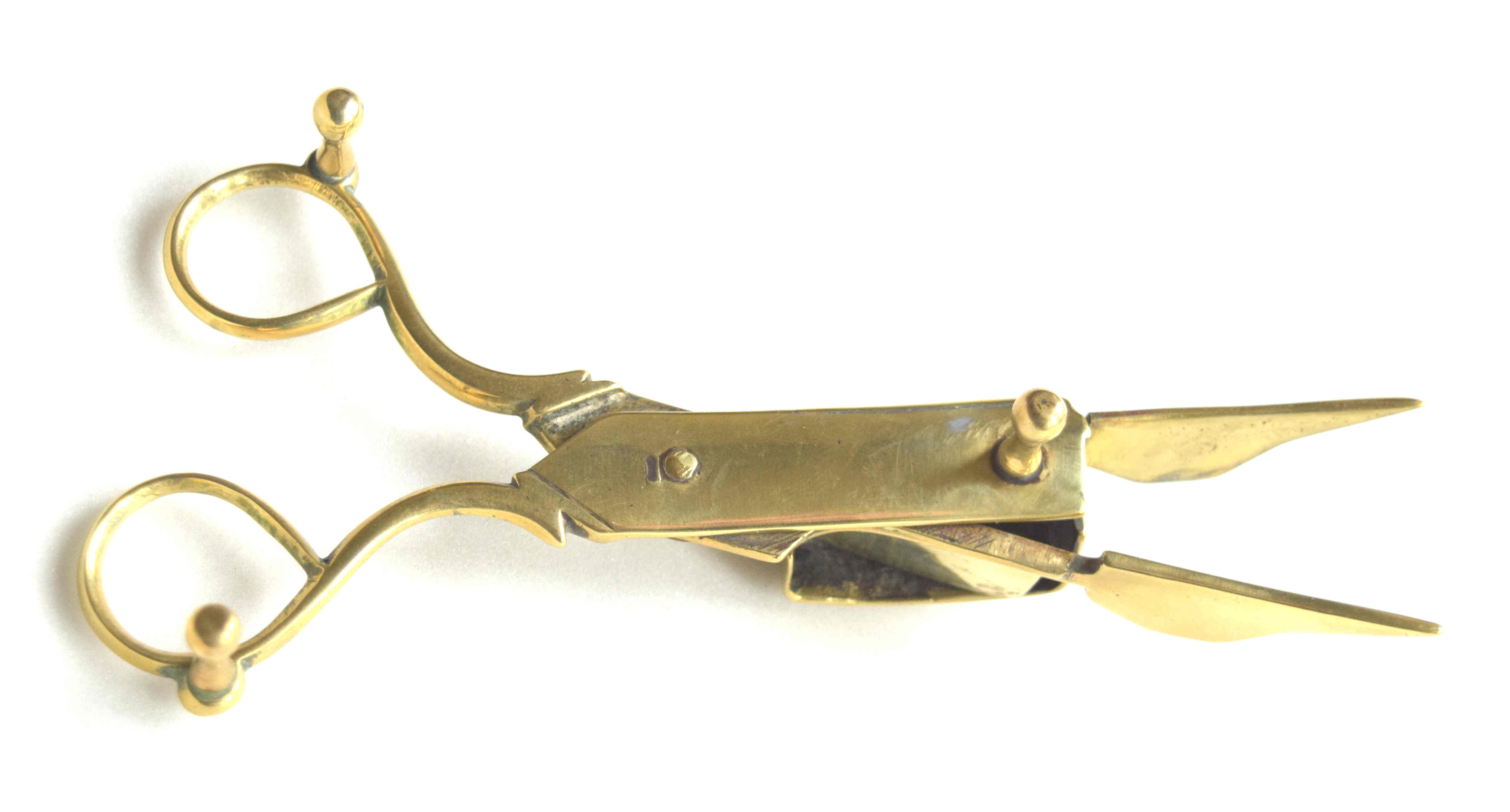 To stop smoke and disagreeable smell when the candle was extinguished, but without cutting off the wick, a separate instrument was developed, known as a douter. This also worked on the scissors principle, but had blades terminating in vertical plates which squeezed the wick and deprived it of oxygen. Douters are much less common than snuffers.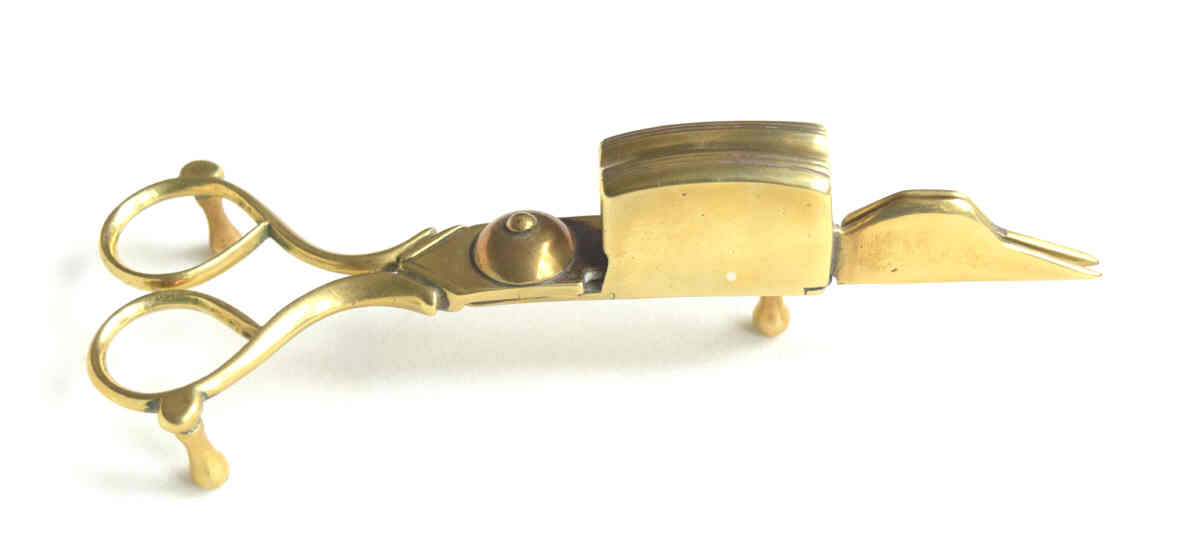 The present example is a combination snuffer and douter, sometimes found in steel but rarely in brass. The pointed end could be used to loosen and remove candle stubs from the socket of the candlestick.
Reference:
John Caspall, Making Fire And Light In The Home pre-1820, Antique Collectors' Club, Woodbridge, Suffolk, 1987, ISBN 1851490213, pp. 49-56