Flat Candlestick
Material: Brass
Dimensions: Height: 12.7cm / 5in, Pan diameter: 15.3cm / 6in
Maker or Retailer: Unknown
Present Location: Private collection
Explanation:
Prior to the advent of electricity, flat candlesticks were the main portable source of light in most households. Also called 'hand candlesticks', they acquired from their most common use the name 'chamber candlesticks' or 'chambersticks', by which they are better known today. While some of the smaller and more decorative flat candlesticks were designed for the bedroom, larger examples like this one were probably intended for wider and more robust general use. The capacious, elongated socket is cast in vertical halves and seamed; it accommodates a sliding platform braced by an internal spring, so that the height of the candle flame can be adjusted and the stub ejected.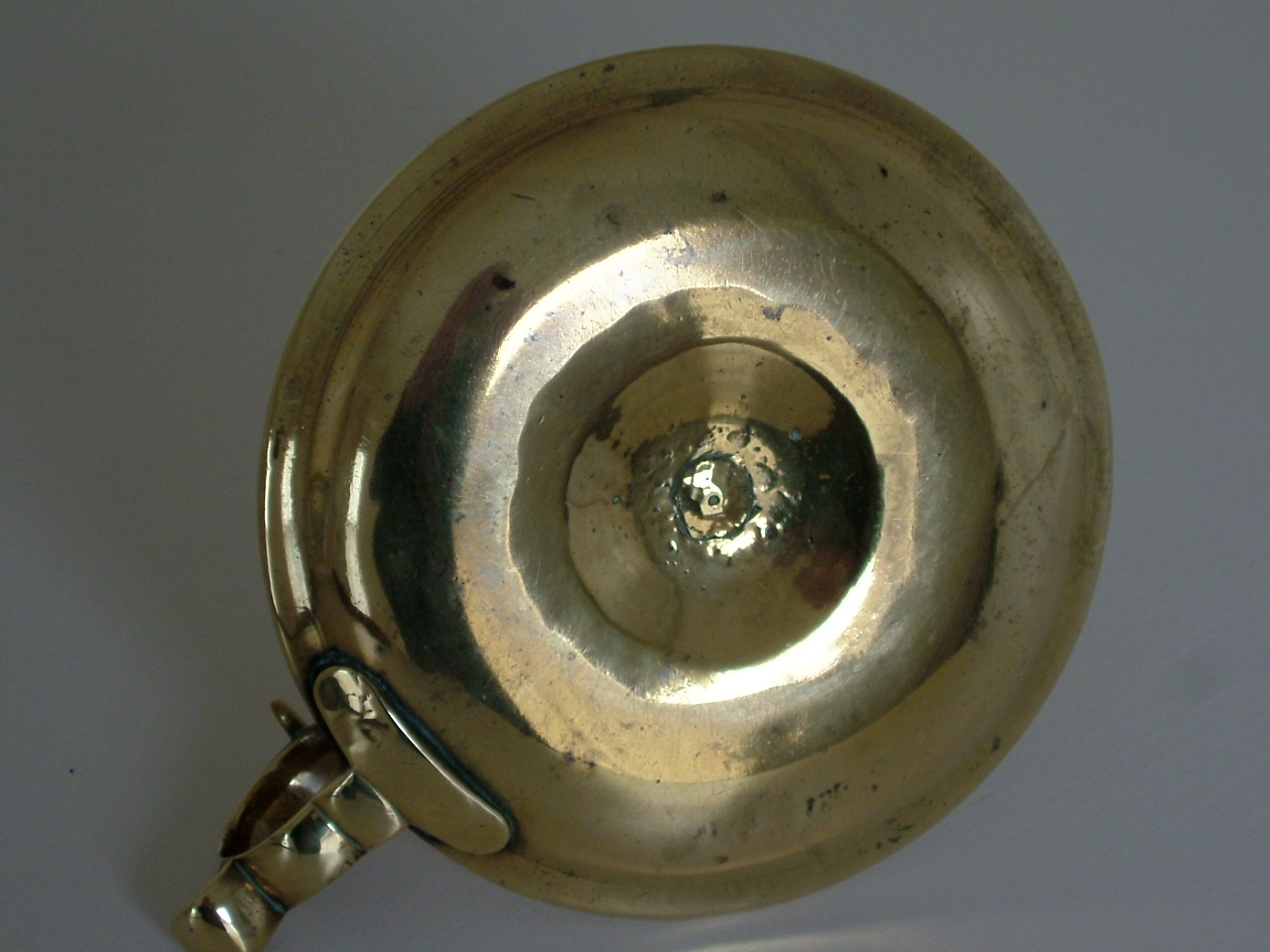 The circular pan, also cast, is connected to the socket by a peaned joint. Riveted to the pan is a ring-and-spur handle with a transverse crescent thumbpiece to provide a secure grip.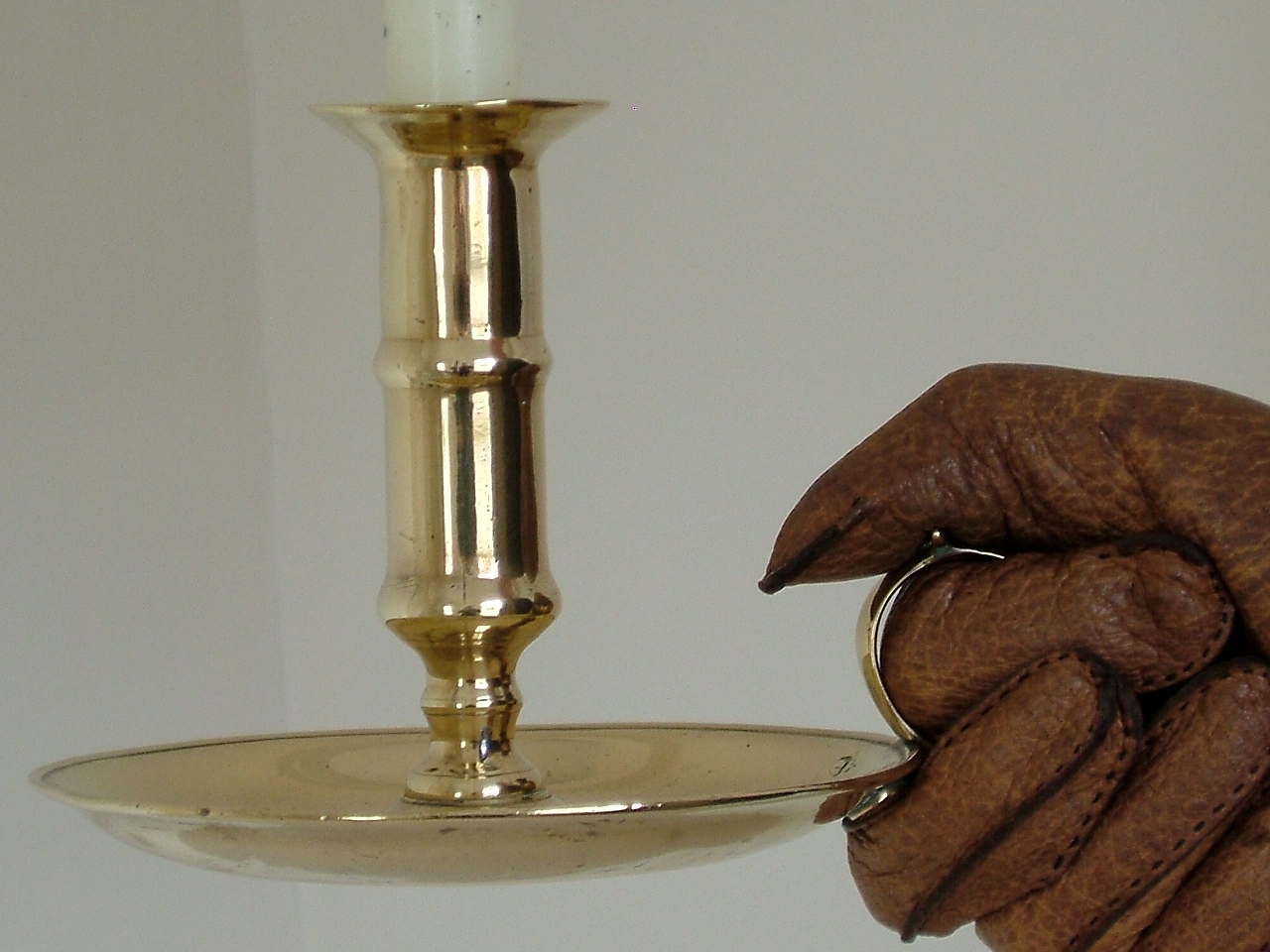 The handle's unusually large internal diameter – about 4 cm / 1 ½ in – enables the candlestick to be used while wearing gloves, The oversize trigger-guard found on some pistols of the period is thought to have served the same purpose.