Mapplebeck & Lowe Snuffers and Tray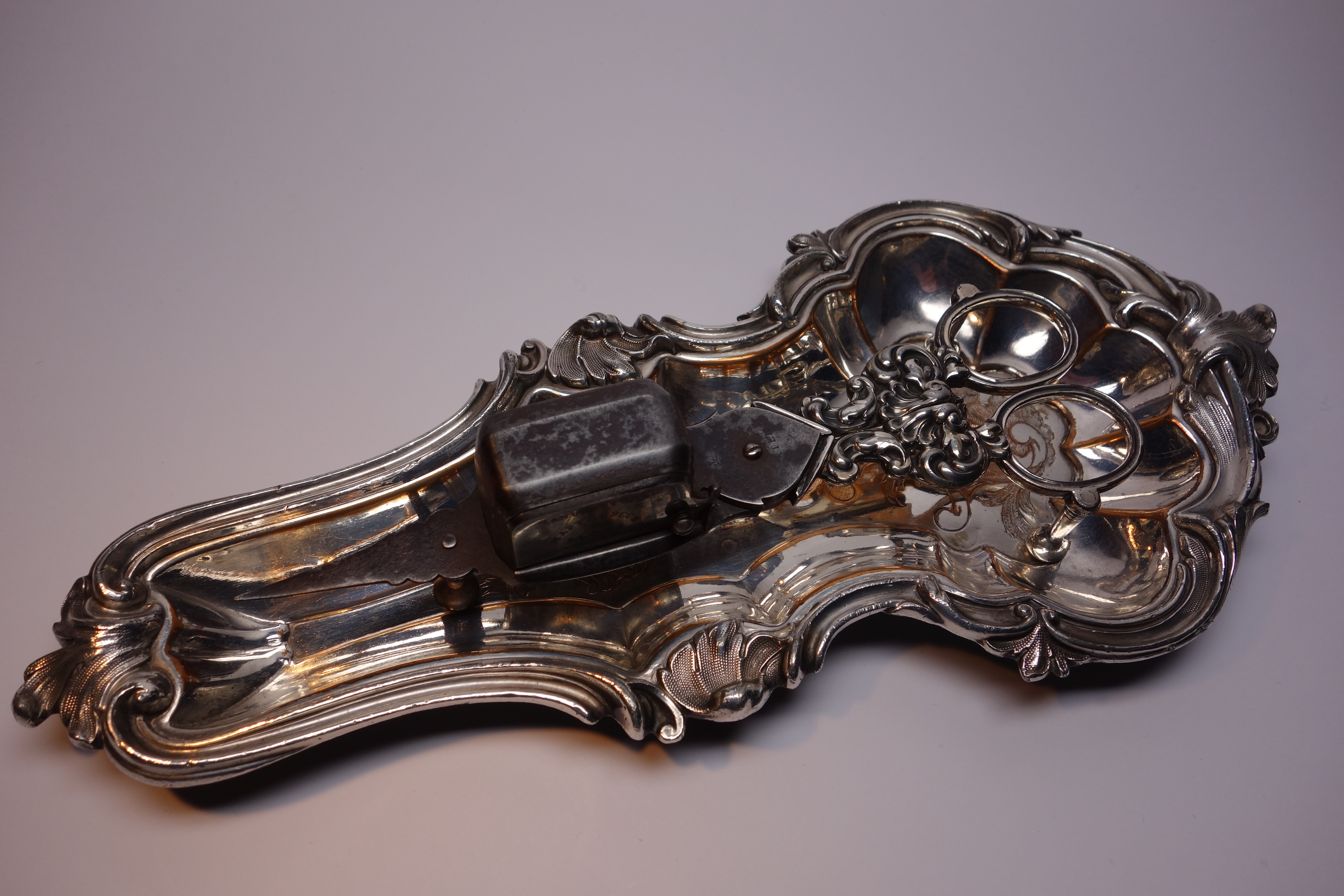 Material: Snuffers: Cast and worked steel with close plated handles,Tray: Old Sheffield Plate with tinned underside
Dimensions: Snuffers length: 18cm / 7in, Tray length: 27cm / 10 ⅝in
Place of Origin: Birmingham, England
Maker or Retailer: Mapplebeck & Lowe
Present Location: Private collection
Explanation:
These patent candle snuffers with matching tray are a registered design by the prolific Birmingham firm of Mapplebeck & Lowe.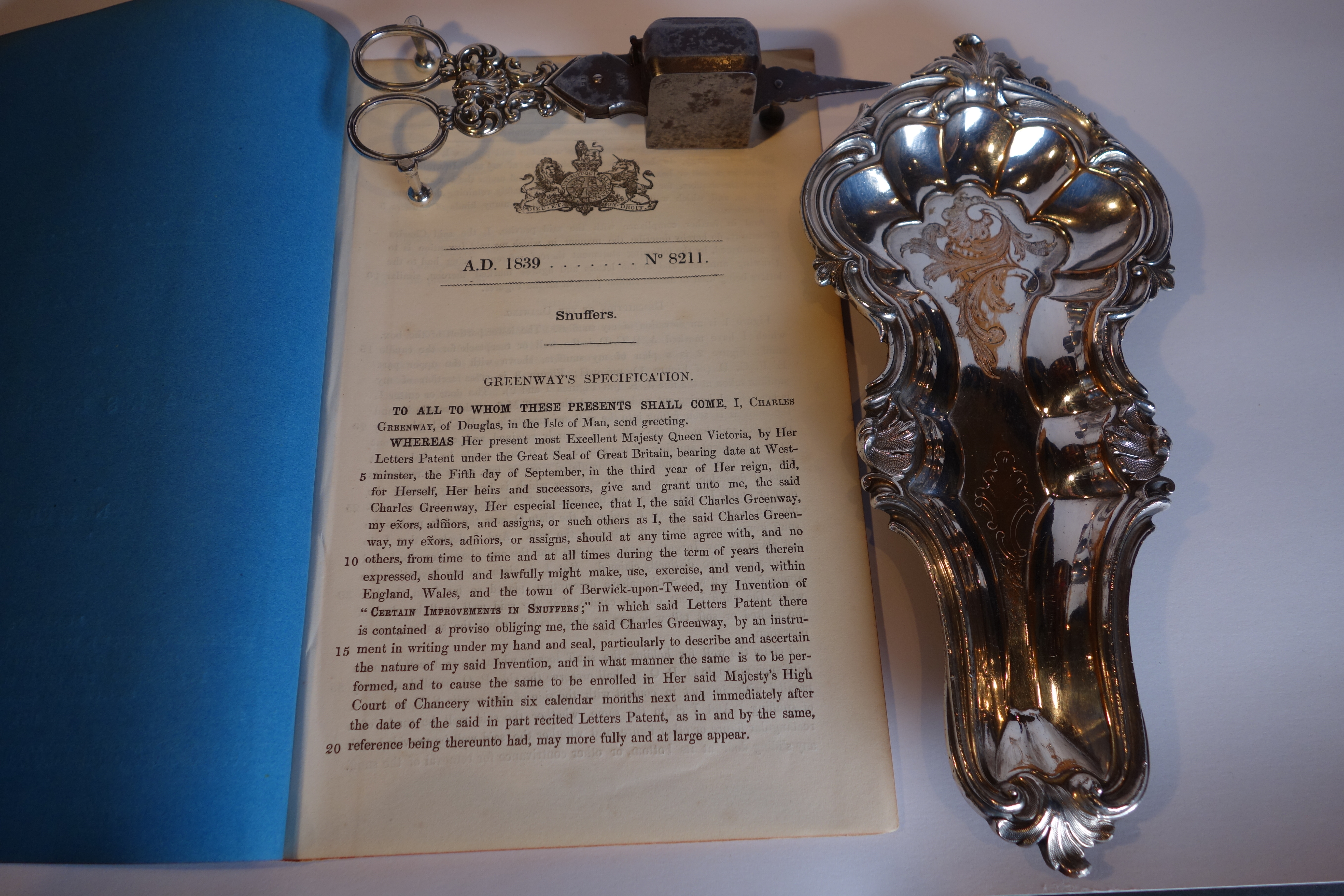 The snuffers feature a deep well for holding the snuff, as defined in Charles Greenway's 1839 patent (figures, 3,4 and 5), combined with the plane movement action registered by Samuel Hobday in his second patent of 1818, which had by then expired (figure 6).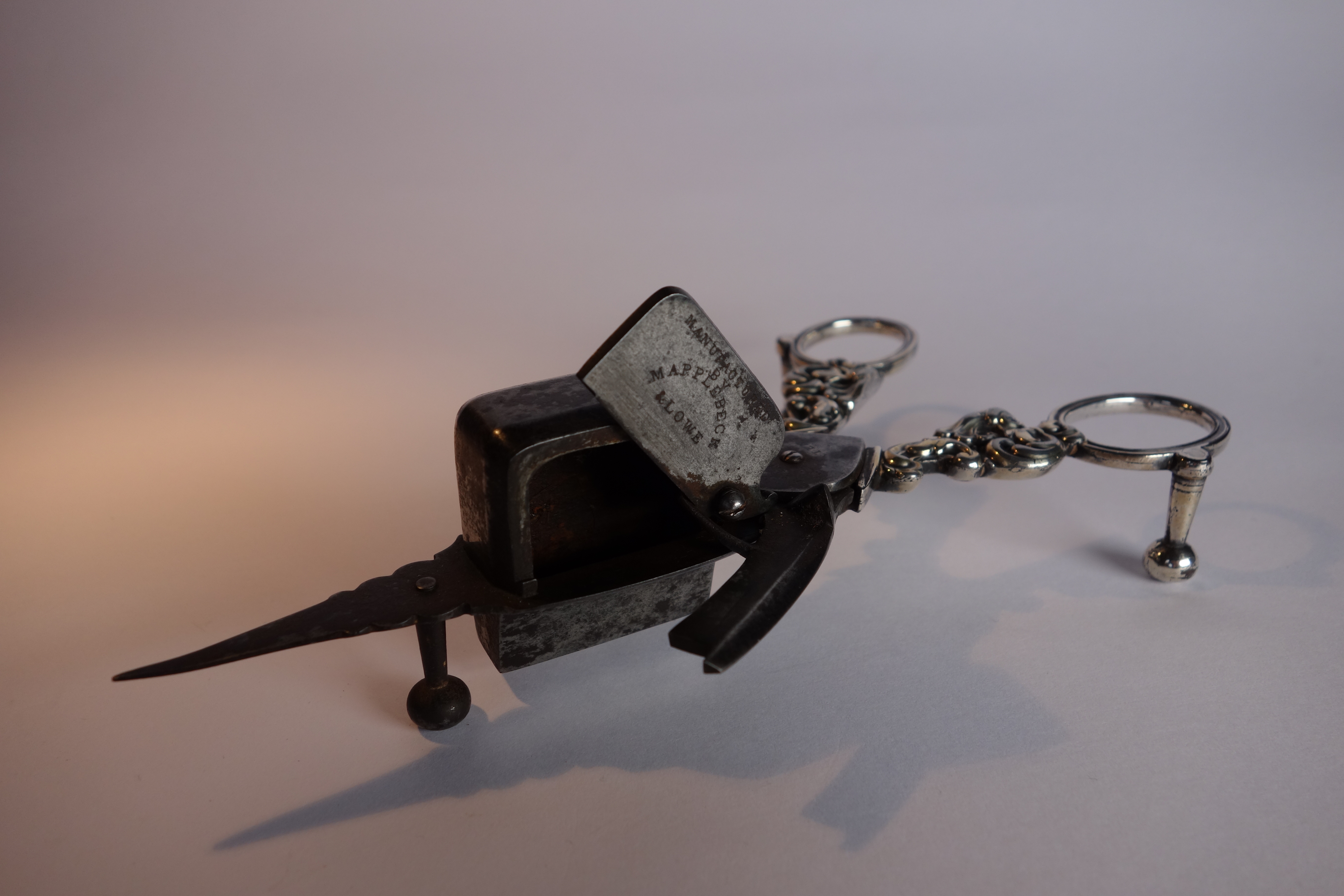 These items demonstrate several early 19th century manufacturing techniques. The snuffers are made of cast and worked steel elements, brazed together and finished with fine close-plated silver handles. The tray is made of Old Sheffield (i.e. fused) plate with applied lead alloy-filled die-stamped silver mounts and small silver feet, with a tinned underside. Trays of this design are also found in brass and japanned metal (tôle-ware) and were probably accompanied by plain steel snuffers.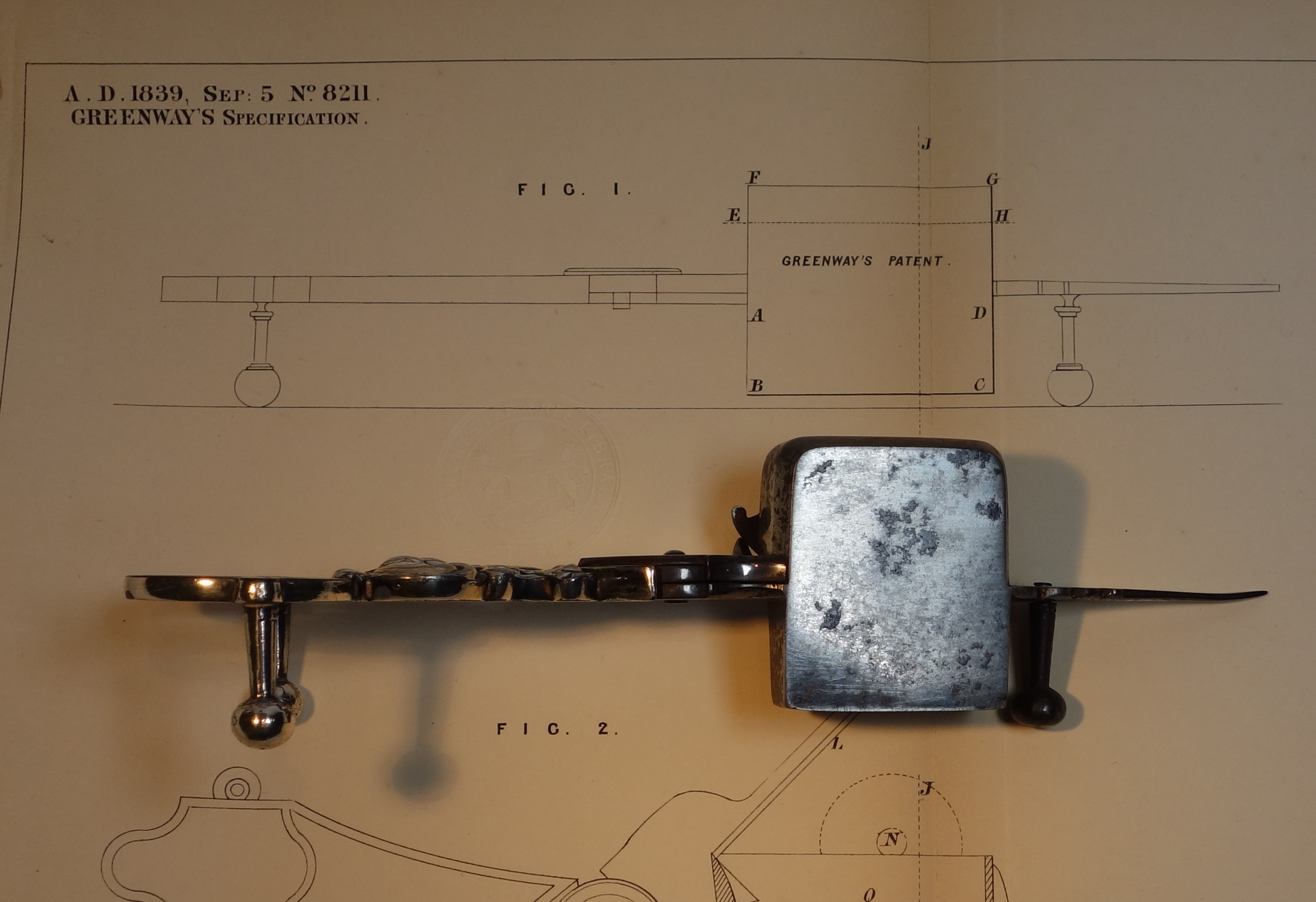 Also illustrated is a rare example of the original published patent for Greenway's snuffers; it should be noted that the option of the Hobday plane movement is not mentioned; examples with a simple spring closure, as shown in the patent, are known. It is surprising that Greenway should have been granted a patent for a simple, deep snuff-retaining well at this very late date, since it had already featured in earlier patent designs, most notably Pinchbeck's application of 1776, in which his diagram J(1) more or less precisely pre-empts Greenway's claim by 63 years!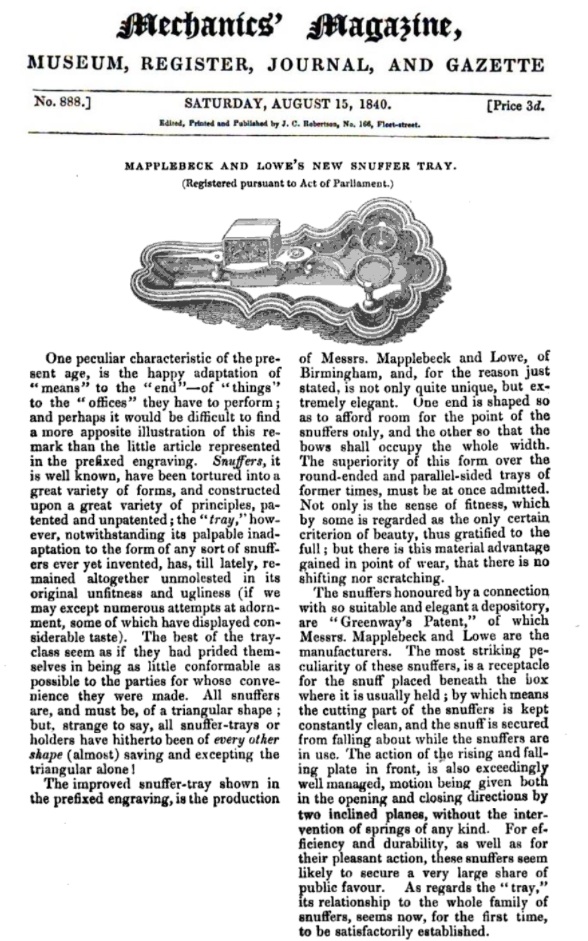 The August 1840 issue of the Mechanics' Magazine contains what is almost certainly a thinly-disguised advertisement for this set (figure 2), which describes the plane movement, although the diagram seems to show the spring version. The assertion that this is the first time that a snuffer tray has been made in a shape to match the snuffers, is false: there are many French and English examples of similarly shaped trays, dating from the first half of the 18th century and later.
Reference: