Paktong Harrison Patent Chamberstick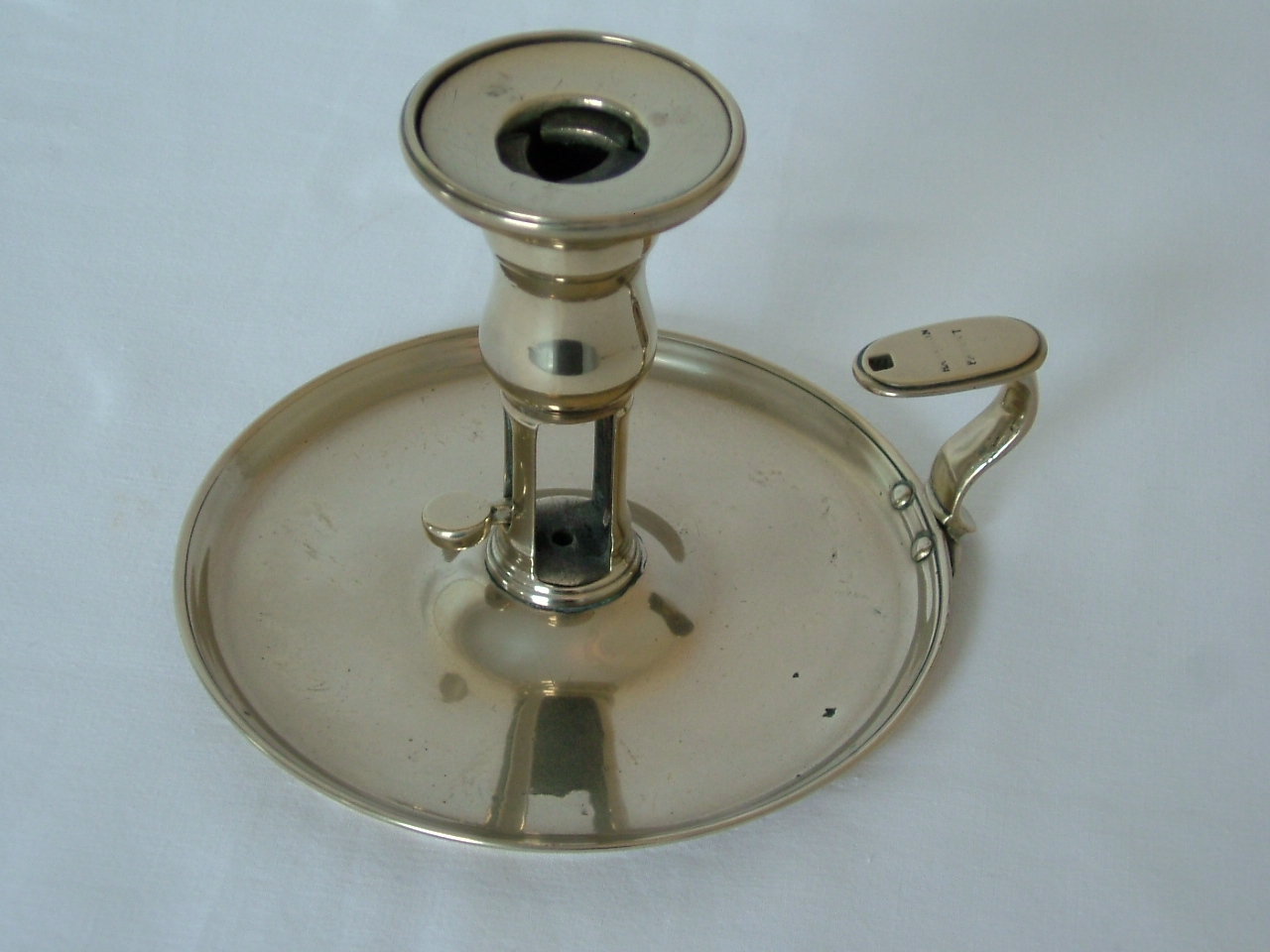 Material: Paktong
Dimensions: Height: 10.5 cm / 4 ¼in, Base: 14cm / 5 ½in
Place of Origin: Birmingham, England
Date: Probably 1800 – 1820
Maker or Retailer: Harrison of Birmingham
Present Location: Private collection
Explanation:
Paktong, an alloy of copper, zinc and nickel, was imported from China in limited quantities and known in 18th century England as tutenag or Chinese white copper. This appears to be the only recorded example of the James Tate gripper nozzle fitted to a paktong chamber candlestick. The words 'HARRISON PATENT' are stamped on the thumb-piece.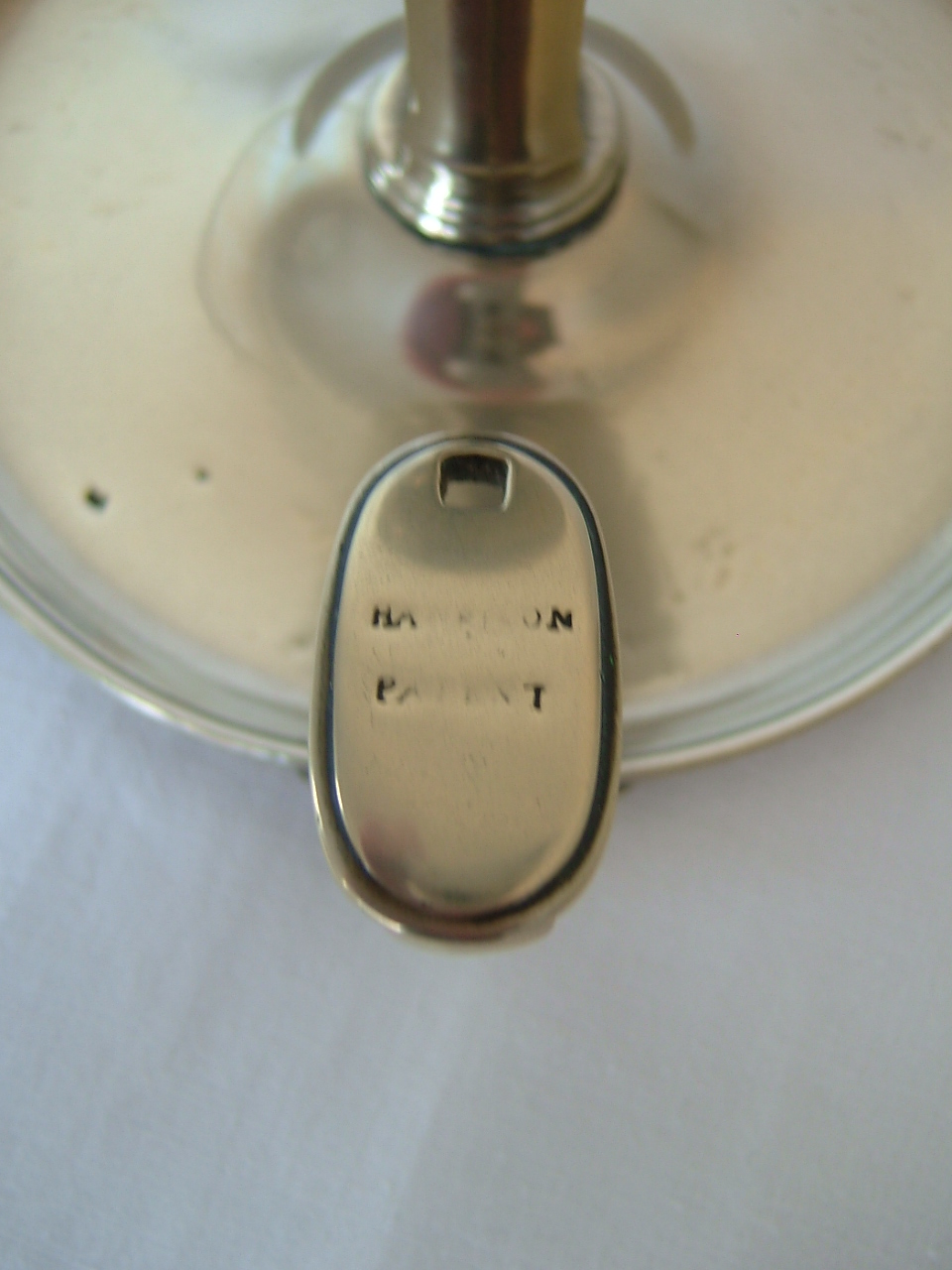 Patented by James Tate in 1785, the device enables the inside diameter of the candle socket to be adjusted to accommodate candles of different diameters, by means of three horizontal lugs, which can be extended or retracted by twisting the outer rim of the nozzle. It was exploited commercially by James Harrison of Birmingham (d. 1796), who was succeeded by his son and grandson, both called William; the firm ceased trading on the death in 1830 of William Harrison II.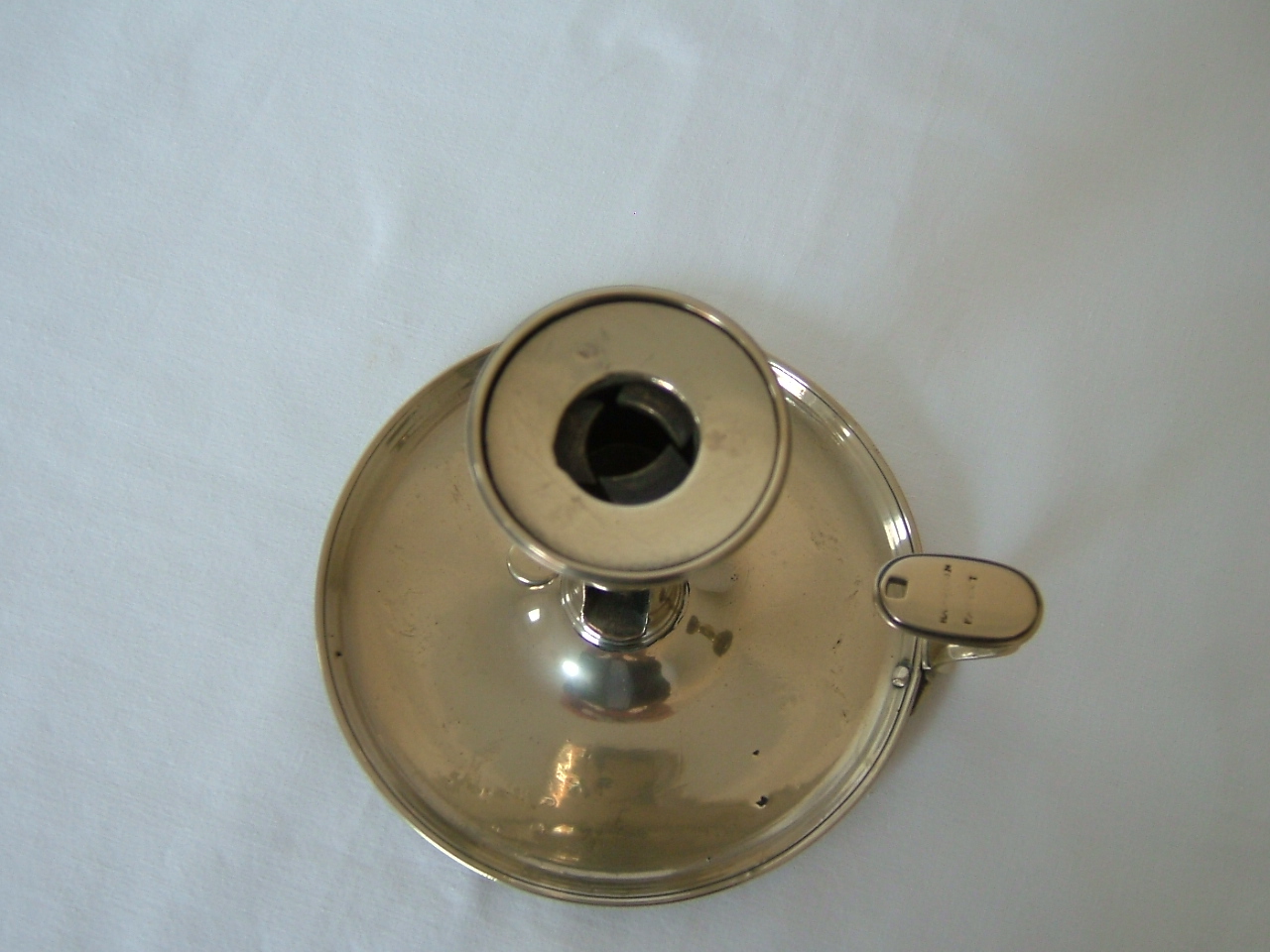 Numerous examples of Harrison candlesticks made of brass or paktong and fitted with the James Tate gripper are recorded, with various marks and usually with a unique number. The absence of a number on the present example is thought to indicate that it was manufactured after the expiry of Tate's patent in 1799.
References:
Roderick Butler, A Study Collection of Marked Domestic Brass & Other Base Metalware, c.1600 – c.1900, Marwood House, Honiton, Devon, 2001, pp. 44-5
Keith Pinn, Paktong: the Chinese Alloy in Europe 1680-1820, Antique Collectors' Club, Woodbridge, Suffolk, 1999, ISBN 1 85149 324 7, pp. 24, 92, 103-4, 108-9, 168
Geoffrey Draughn, What's in a Name? Tutenag or Paktong? Journal of the Antique Metalware Society No 18, June 2010, pp. 56-7, fig.3