Paktong Sauceboat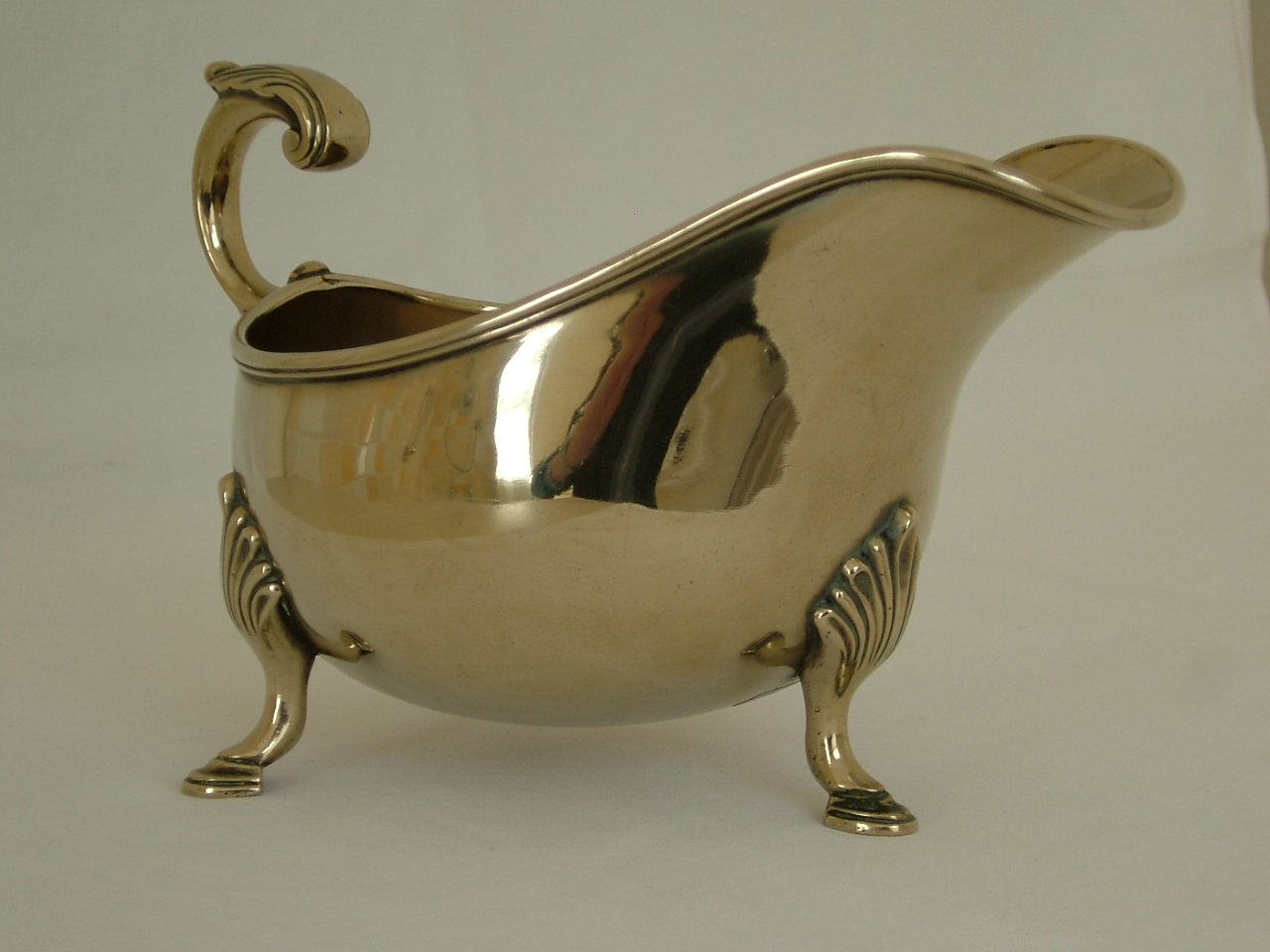 Material: Paktong
Dimensions: Height: 12.5cm / 5 in, Length: 20.3cm / 8in, Width: 11.8cm / 4 ⅝in
Maker or Retailer: Unknown
Present Location: Private collection
Explanation:
Paktong, an alloy of copper, zinc and nickel, was imported from China in limited quantities and known in 18th century England as tutenag or Chinese white copper. Hollowware accounts for a very small percentage of surviving paktong artefacts and this sauceboat is an exceptional rarity.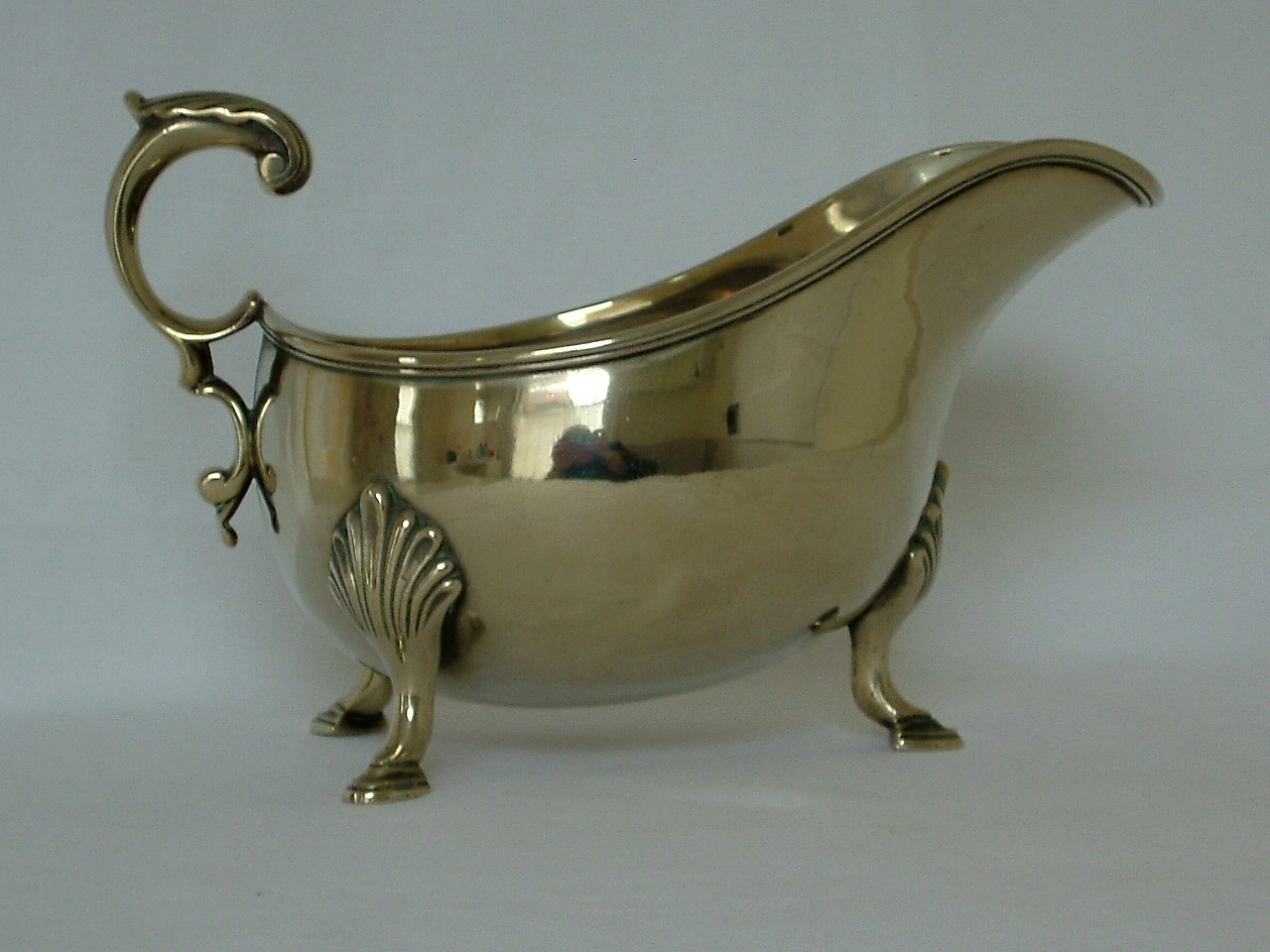 The sauceboat has a deep, helmet-shaped body, raised on three modified hoof feet with shell knees, and a flying scroll handle. The body is raised from substantial sheet metal and has a cast, applied rim. The handle and feet are castings; each foot has a small hole at its junction with the body to allow hot gases to escape during the brazing process.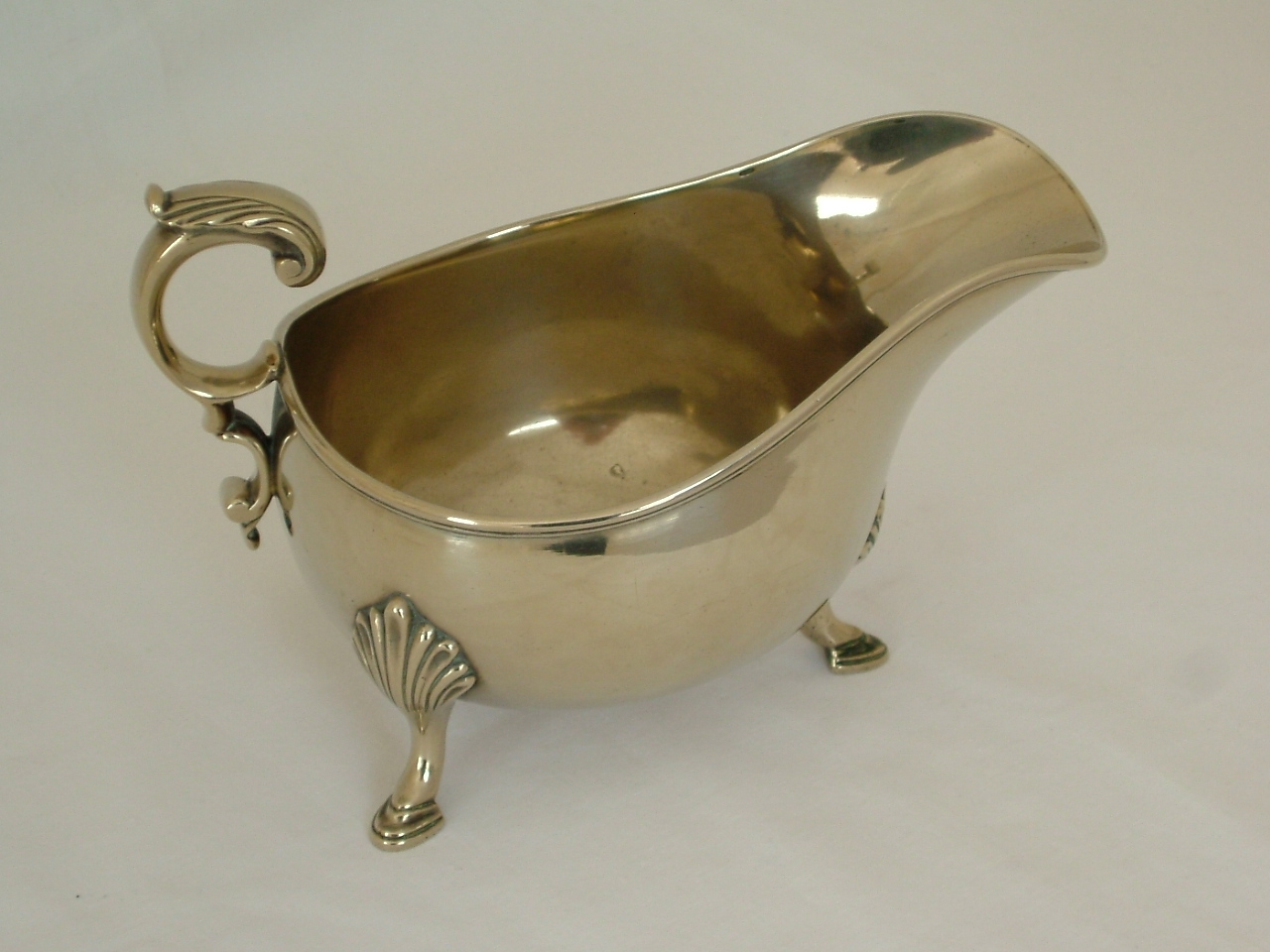 It is a handsome model, whose sophisticated lines and assured craftsmanship indicate the work of a silversmith. The generous proportions and sturdy handle and feet suggest a date in the 1760s. Later in the century the flying scroll handle declined in popularity, perhaps due to an inherent weakness at its junction with the rim of the body.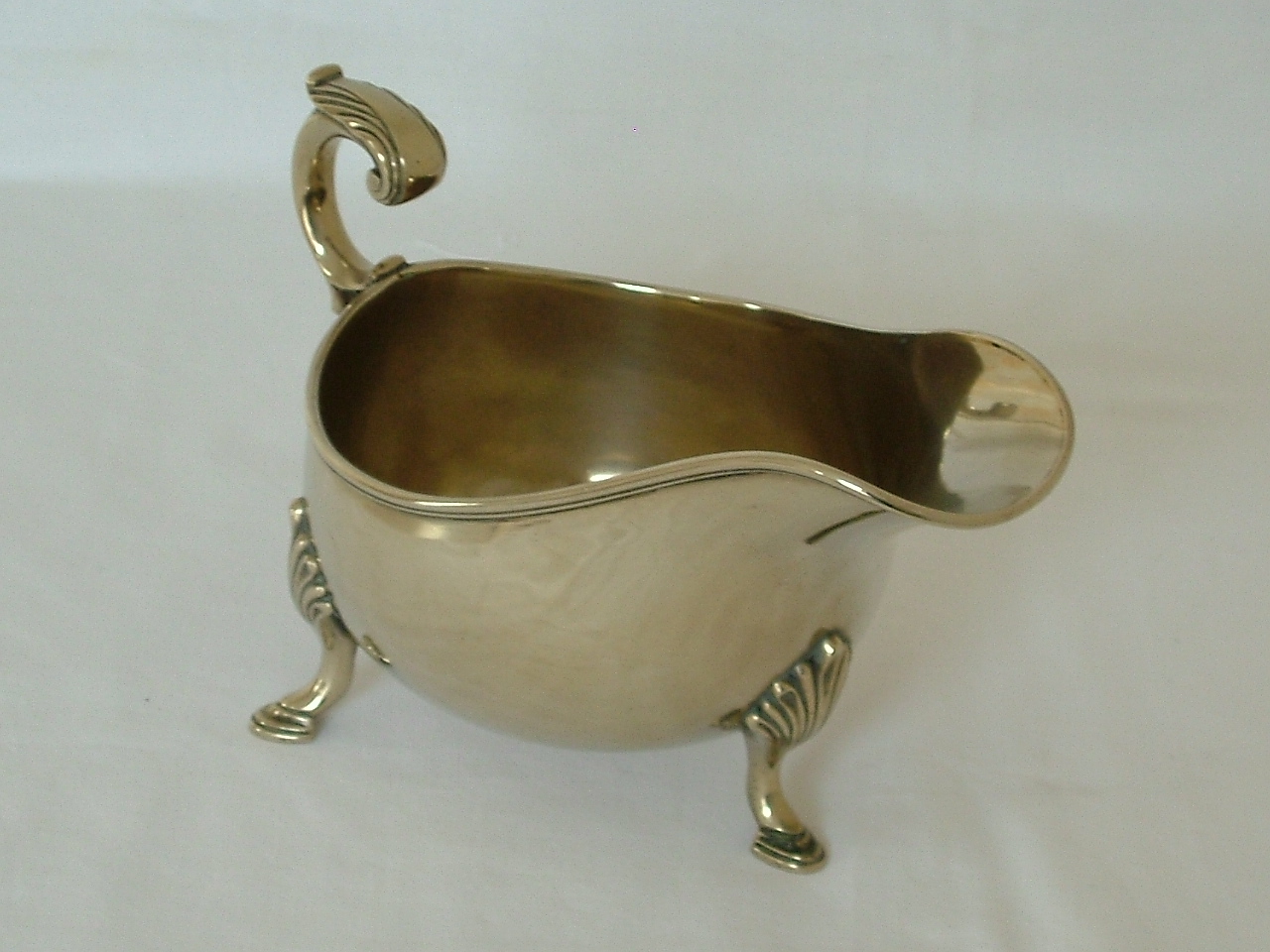 References:
Keith Pinn, Paktong: the Chinese Alloy in Europe, Antique Collectors' Club, Woodbridge, Suffolk, 1999, ISBN 1 85149 324 7
Alfred Bonnin, Tutenag & Paktong, Oxford University Press, Humphrey Milford, 1924
W D Johns & Katherine Coombes, Paktong, The Ceramic Book Company, Newport, Monmouthshire, 1970