Salamander

Material: Cast iron and wrought iron
Dimensions: Overall length: 88cm / 34 ⅝in, Head diameter: 16cm / 6 ¼in, Head thickness: 1.8cm / ¾in, Height at shoulder: 13cm / 5 ⅛in
Date: 18th or 19th century
Maker or Retailer: Unknown
Present Location: Private collection
Explanation:
Salamanders were used in kitchens for browning or toasting. The head of the salamander was put into the fire and heated until red hot and then held over the food. The name may come from the mythical association of salamanders with fire, but it also reflects the typical stance with front legs supporting a long body.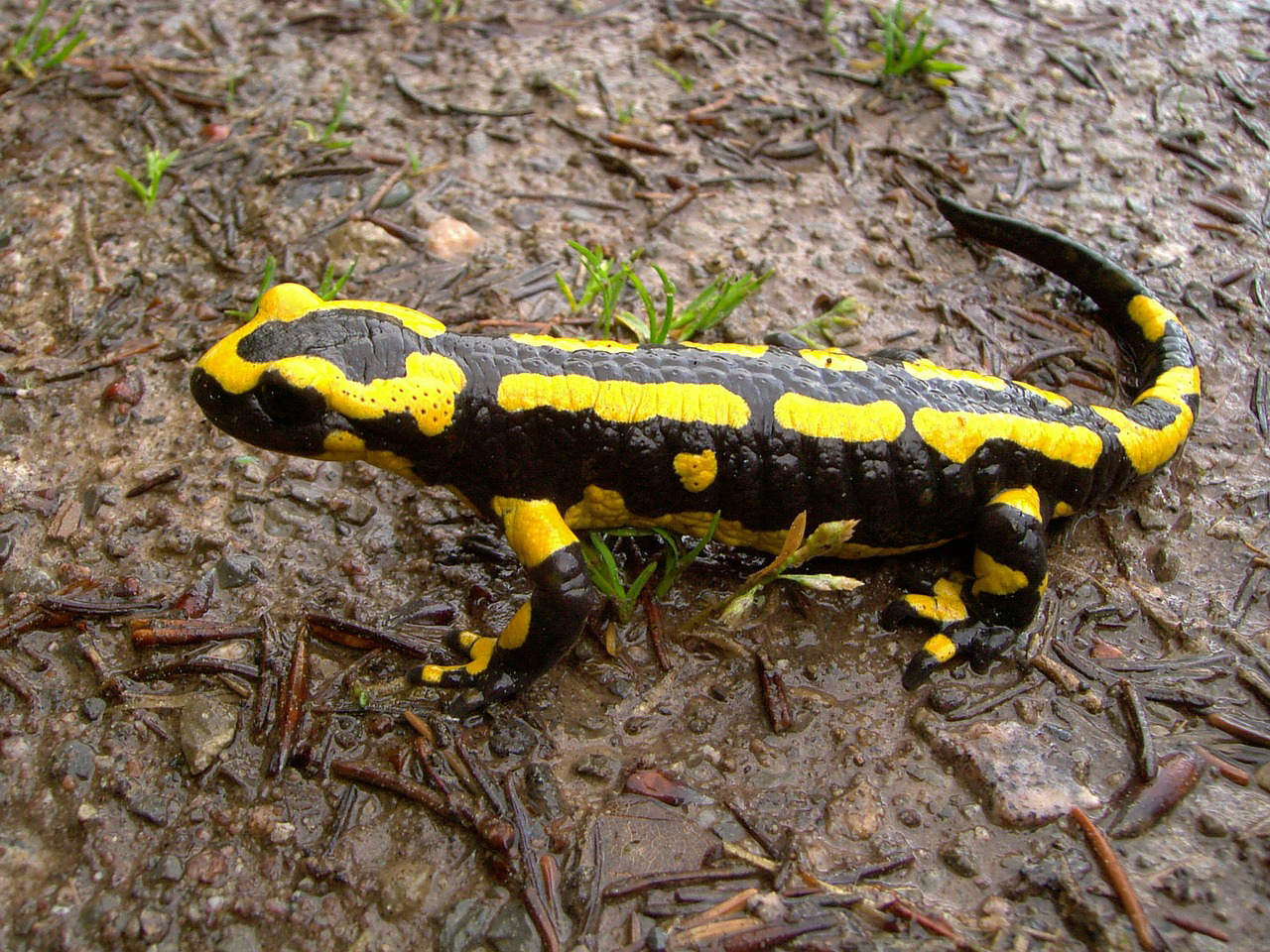 Salamanders were used from ca 1700 into the early 20th century. The name continues to be used for modern grilling devices.
This salamander has a flat round head with a long handle widening towards its end, probably cast. A U-shaped support of wrought iron, its ends flattened to form feet, is riveted to the handle, carefully positioned so that the head and handle balance in a horizontal position. Some salamanders do not have a support and have to be held by hand.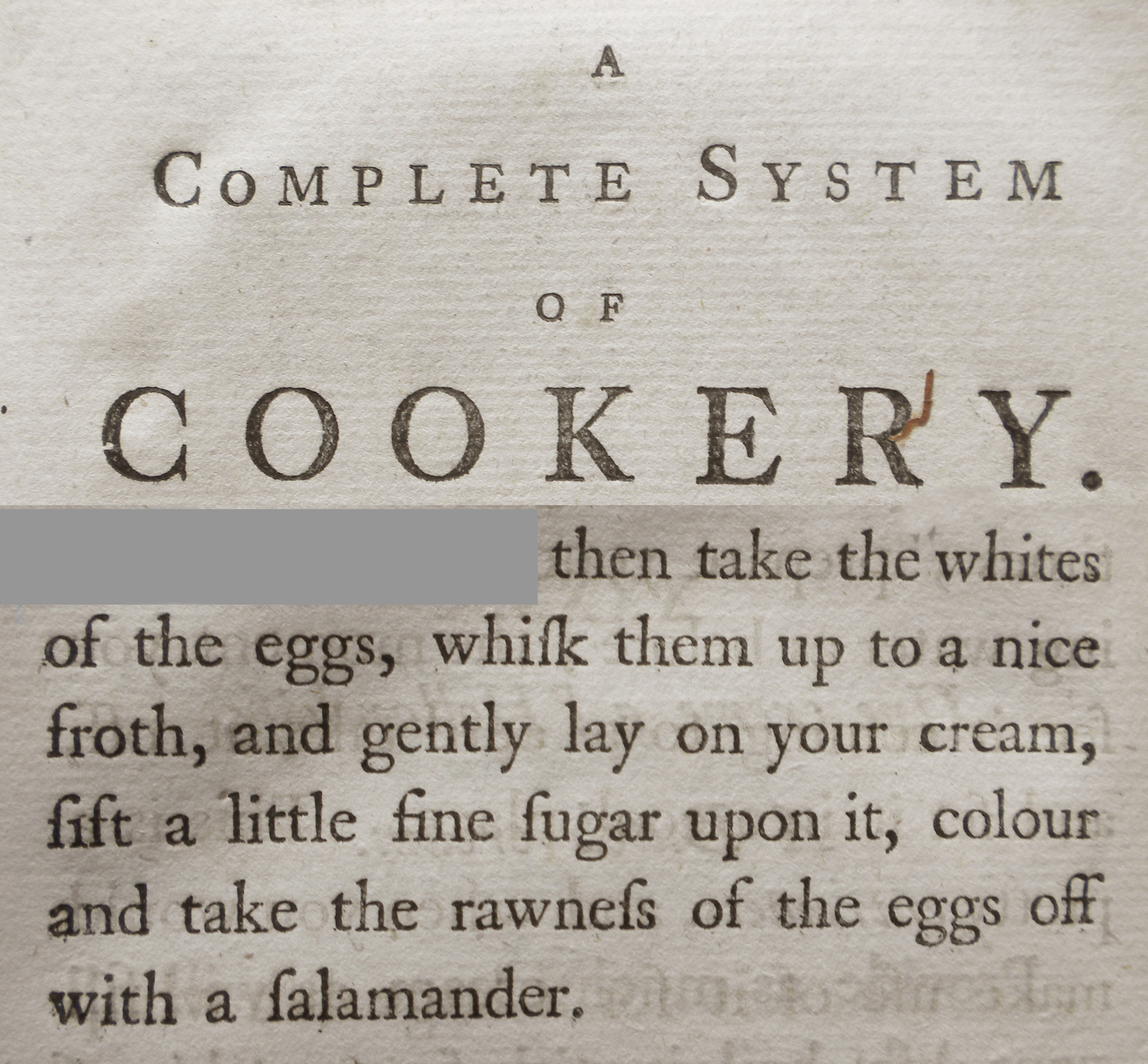 A French recipe book of 1691 recommends a hot iron to brown 'crème à l'Angloise' but we do not know whether this was in the form of a salamander.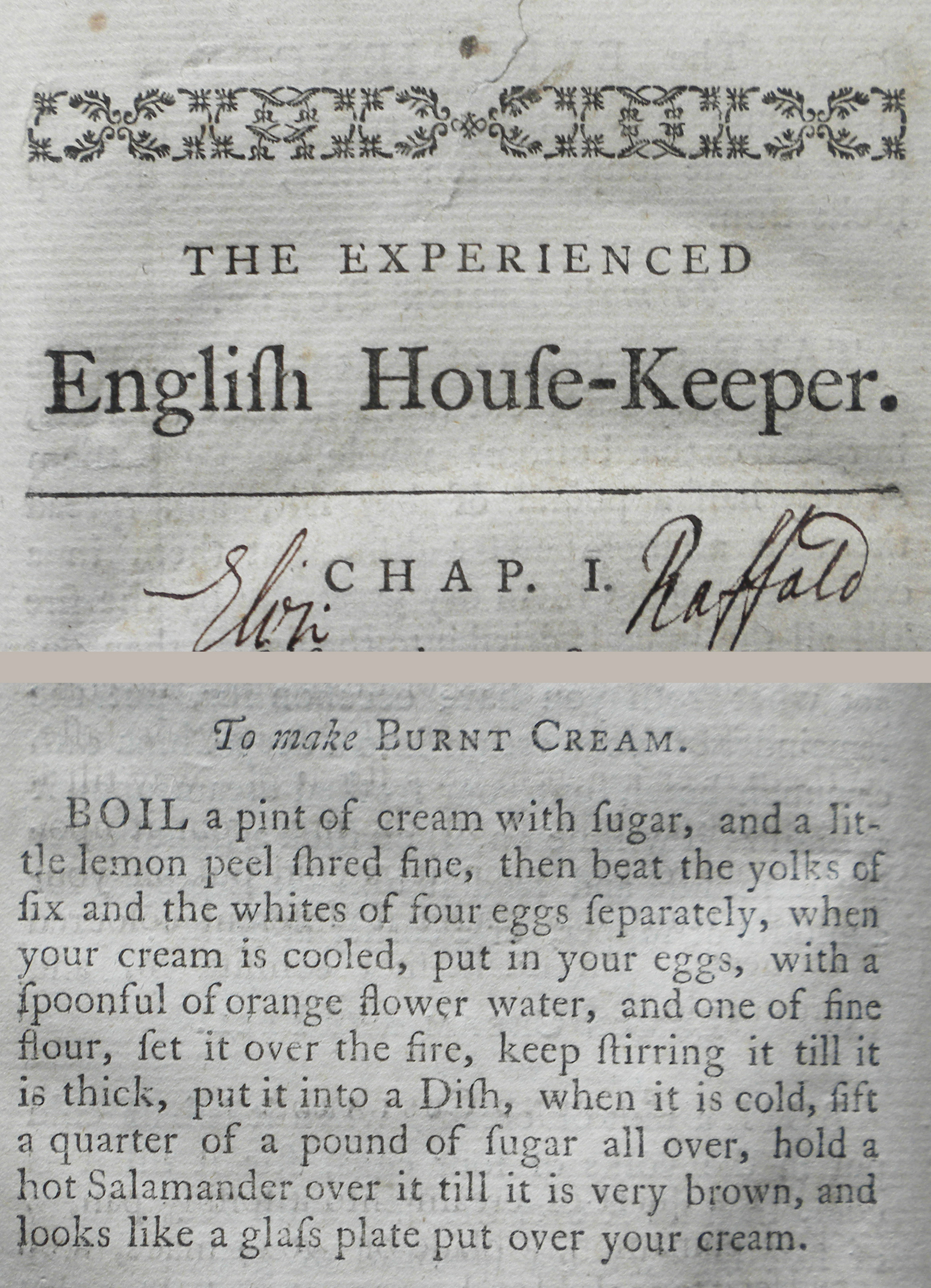 English recipe books of 1759 and 1771 specify the use of a salamander to brown what is essentially a crème brûlée but earlier references occur in inventories. Montagu House listed two in its inventory of 1733, but by the next inventory of 1746 this had increased to two large and two small. Petworth House, Sussex, listed two salamanders in the inventory of 1764 and again in 1869, but by ca 1900 the number had increased to five. None were listed in an earlier inventory of 1632.
References:
Ed. Sambrook, P, & Brears, P, The Country House Kitchen 1650-1900. History Press. ISBN 10: 0752455966
Ed. Murdoch, Tessa, Noble Households: Eighteenth Century Inventories of Great English Houses 2006. Antique Collectors Club. ISBN: 10: 0952432250
Massialot, François, 'Le cuisinier royal et bourgeois' Paris, 1691
Raffald, Mrs, The Experienced Housekeeper 1771
Verral, William, Complete System of Cookery 1759