Crowned Maidenhead Knop Latten Spoon

Material: Copper alloy: latten
Dimensions: Length: 16.2cm / 6 ⅜in, Bowl width: 4.7cm / 1 ⅞in
Maker or Retailer: Maker's mark: WS either side of 2 parallel spoons
Present Location: Private collection
Explanation:
This crowned maidenhead spoon is a great rarity. Maidenhead knops are found on silver and pewter spoons, but very rarely on latten ones. No other crowned example is recorded in base metal.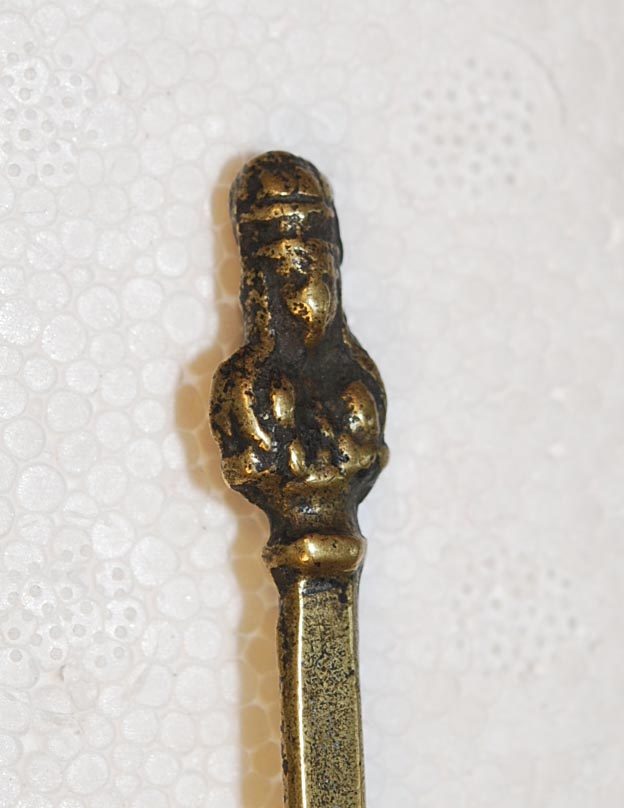 The spoon has a flat tapered stem and a fig-shaped bowl, with the remains of original tinning in the bowl and on the lower stem. The maker's mark – WS either side of two parallel spoons – has also been recorded on latten lion sejant spoons.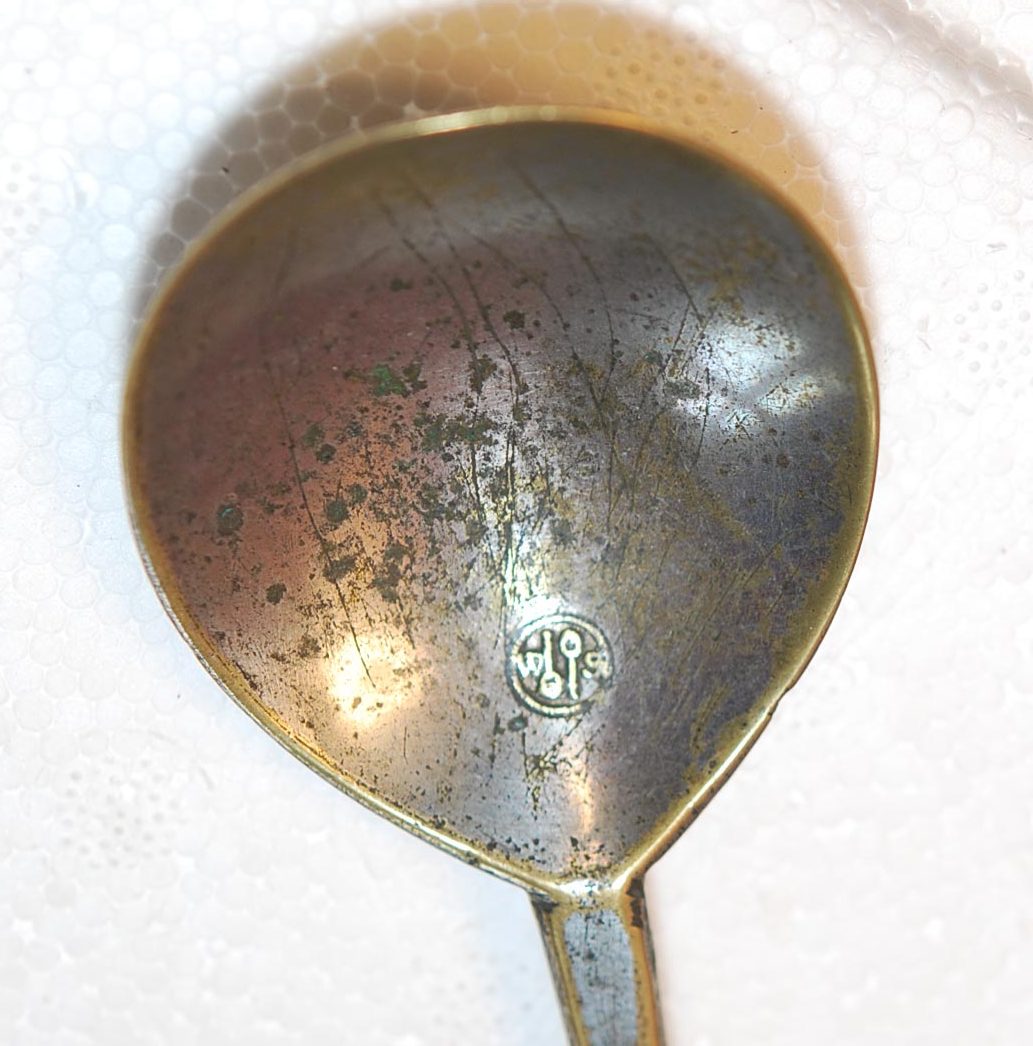 Latten is defined by Gentle, Feild & Gentle as 'brass sheet hand-hammered from cast brass plate'.
References:
Homer, Ronald F., 1975. Five Centuries of Base Metal Spoons. ISBN 0950449407.
Gentle, R., Feild, R. & Gentle, B., Domestic Metalware 1640-1820, Woodbridge, Suffolk, Antique Collectors' Club, 1994, ISBN 1851491872, Appendix III, p.448