Mechanical Hand
Material: Wrought iron
Dimensions: Length: 42cm / 16 ½in
Place of Origin: Probably France
Maker or Retailer: Unknown
Present Location: Cotehele House, Cornwall (National Trust property)
Explanation:
This mechanical hand is a rare survival. The wearer, who had lost his left hand, would have put his forearm into the vambrace protecting the lower arm; he could then attach the prosthesis to the rest of his armour.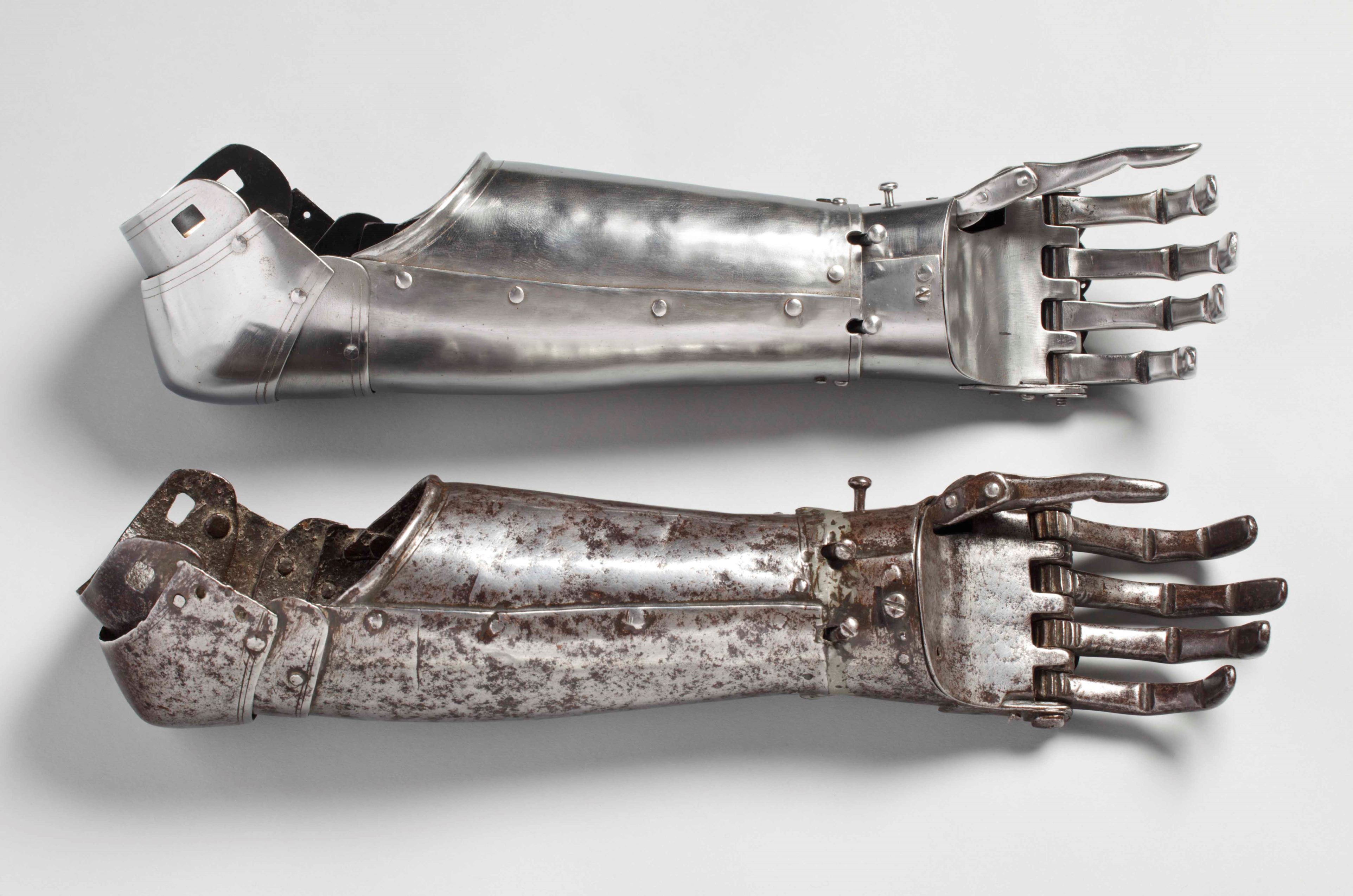 Three buttons lock the cast fingers into place and each finger can be individually repositioned; ratchets and studs hold them in place. Using the mechanical hand to hold the reins of his horse would leave the wearer's right hand free to wield sword or pistol.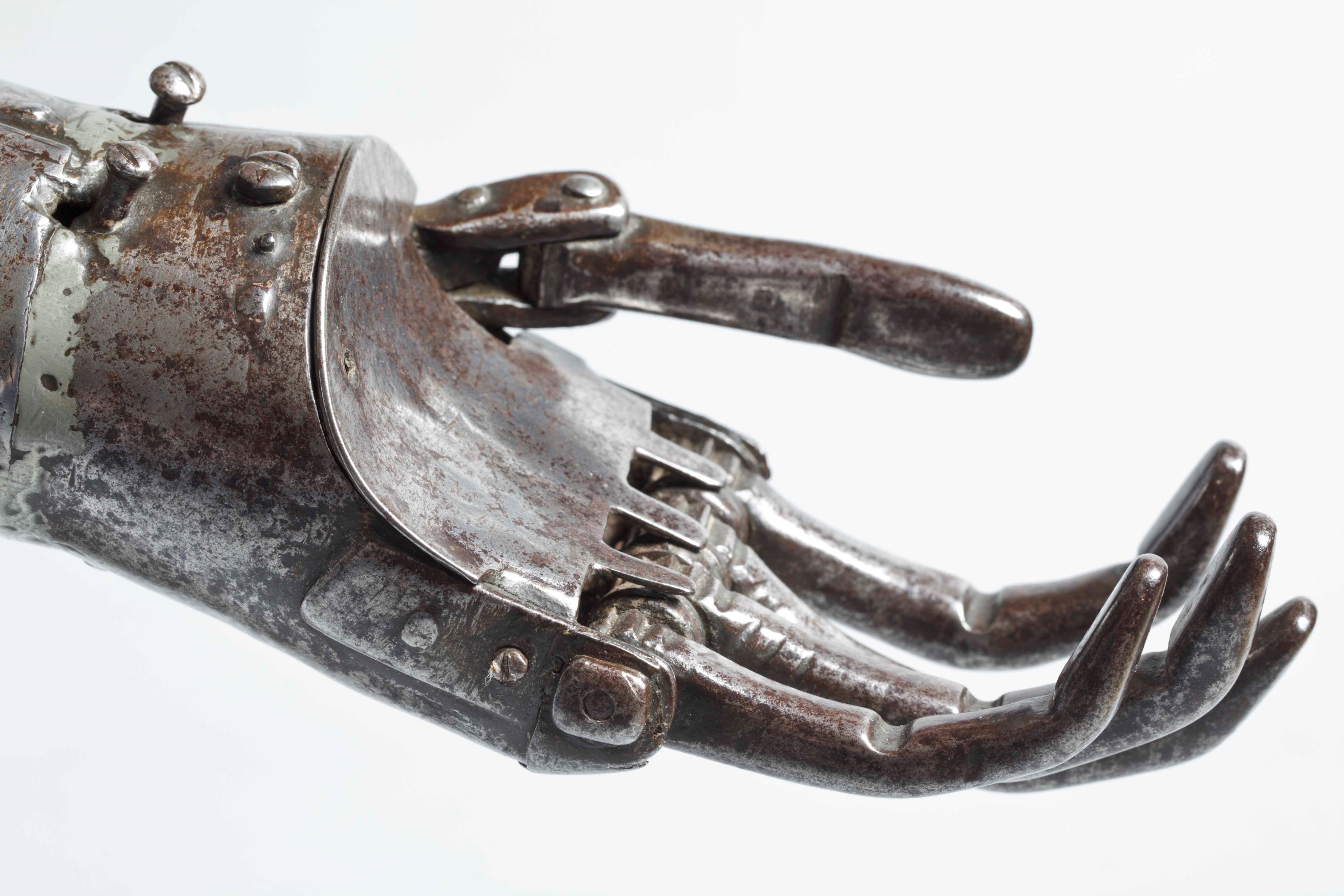 The mechanical hand was acquired by the Edgcumbe family at Cotehele at some time before 1840 and was once believed to be of German origin. However, it bears a striking similarity to the main de fer or 'iron hand' designed by Ambroise Paré, a French barber surgeon, and described and illustrated in his book Dix Livres de la Chirurgie ('Ten Books of Surgery') published in 1564. Monsieur Paré was, it seems, very proud of his invention, which he had made up for a French army captain by a Parisian blacksmith known as Le Petit Lorrain. It seems at least possible that this mechanical hand was inspired by his design.
Reference:
Sharon Romm MD, 'Arms by Design: from Antiquity to the Renaissance', Plastic and Reconstructive Surgery, Division of Plastic Surgery at the Georgetown University Hospital, Vol. 84, July 1989, pp. 158-63