Pair of Candle Snuffers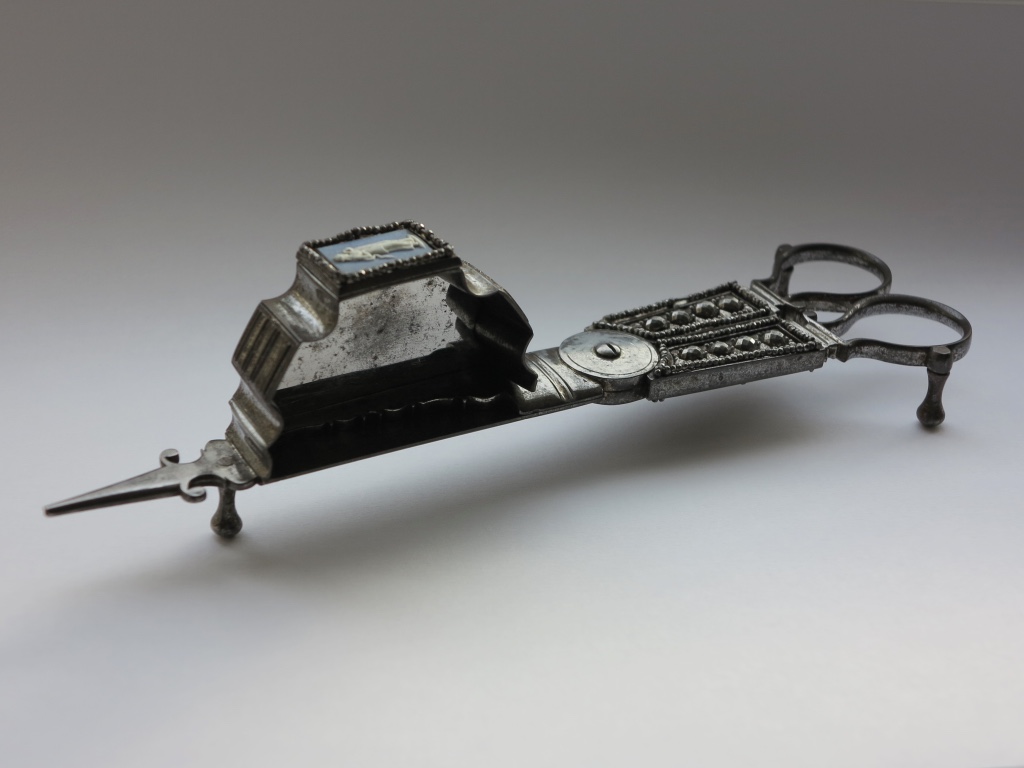 Material: Polished steel and jasper ware
Dimensions: Length: 17.2cm / 6 ¾in, Max. width: 5cm / 2in, Height: 4.5cm / 1 ¾in
Place of Origin: Probably Birmingham, England
Date: Probably 1780 – 1790
Maker or Retailer: Unmarked, but possibly a collaboration between Matthew Boulton and Josiah Wedgwood
Present Location: Private collection
Explanation:
For much of the 18th and 19th centuries the candle snuffer was an essential tool for all but the poorest households. The use of tallow for making candles created a continual need to trim off the partly-burned end of the wick, both to improve the light given out and to reduce smoke and smell, while the candle remained burning.
In higher-class households, snuffers were also meant to impress visitors, through the use of expensive materials, fashionable designs or technical ingenuity.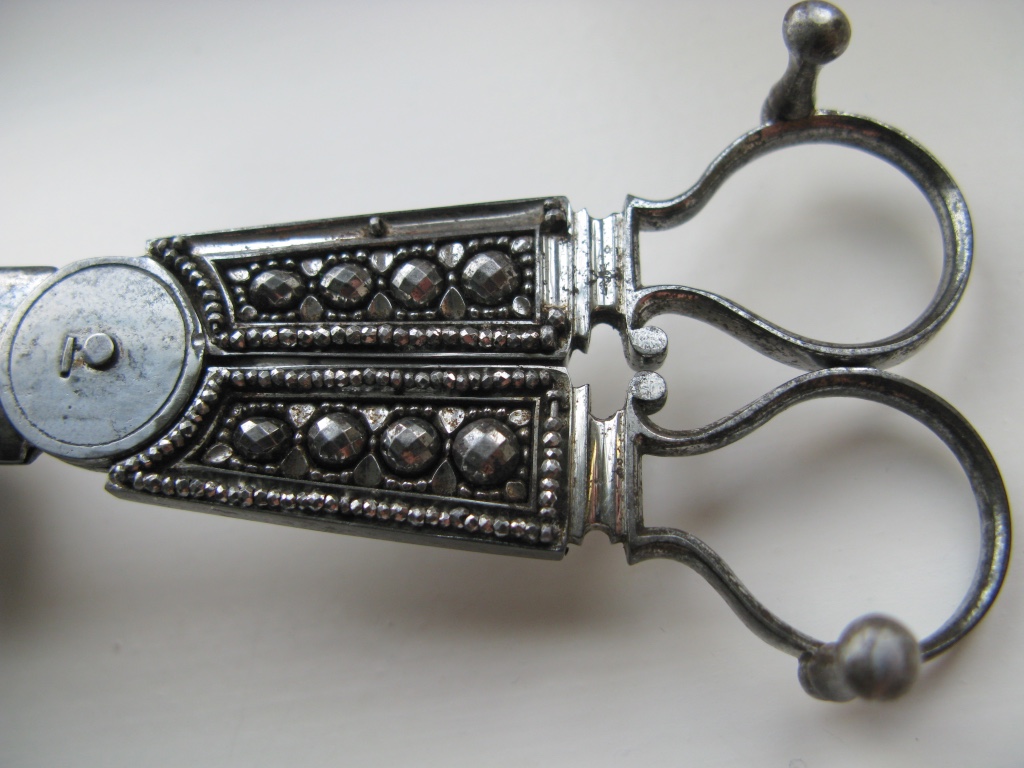 This snuffer is a rare combination of cut and polished steel, facetted steel beads and jasperware. This combination, also found in jewellery, chatelaines and shoe-buckles, was the height of fashion in the late 18th century.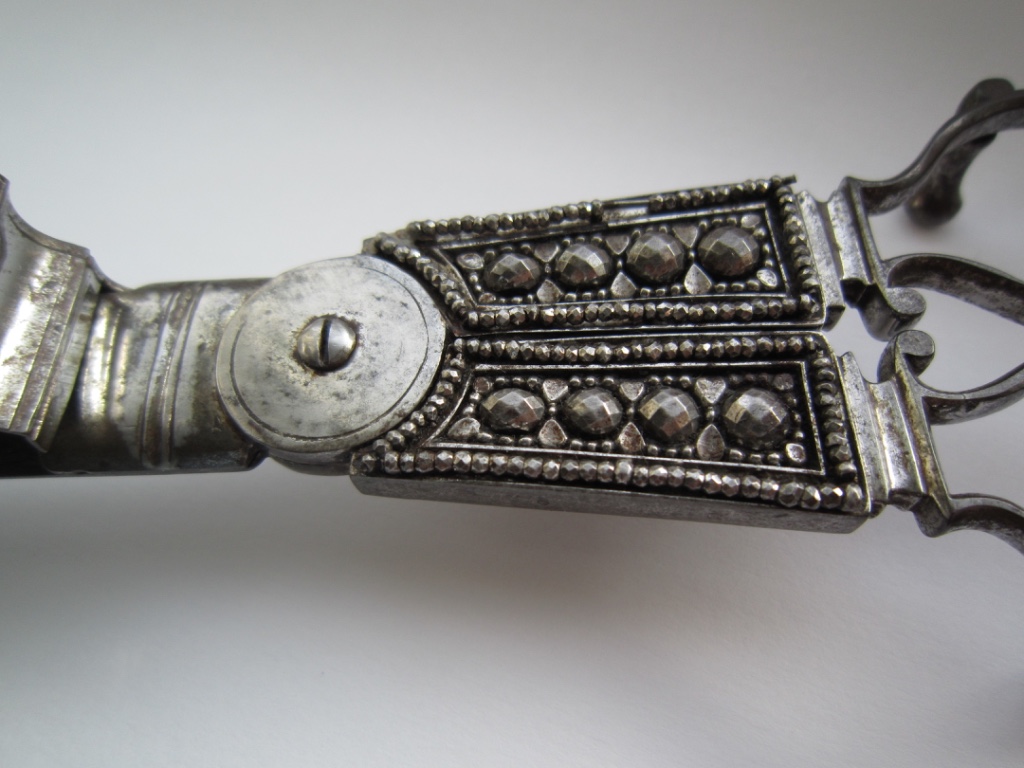 Small losses of beads reveal the method of 'stringing the beads' on wire, and the fixing points of the separate lengths of wire.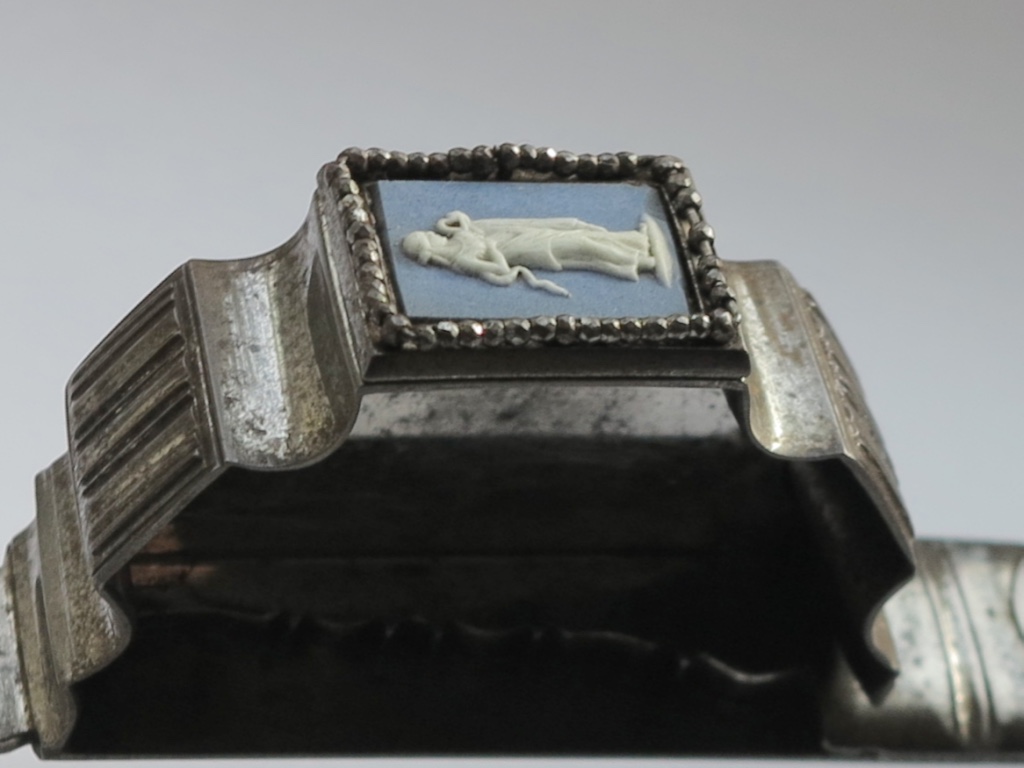 The jasperware plaque closely resembles those made by Josiah Wedgwood, and the high quality of metalwork suggests a maker such as Matthew Boulton. Both men were prominent members of the Lunar Society of Birmingham and it is tempting to speculate that this candle snuffer might represent a collaboration between them. However, no evidence of such a collaboration has so far come to light.
Reference:
Patterson, A., 2009.  'A timely acquisition: the V&A's Matthew Boulton Pattern Book, ca.1779'. Journal of the Antique Metalware Society, Volume 17: 58 – 75