Scottish Paktong Snuffbox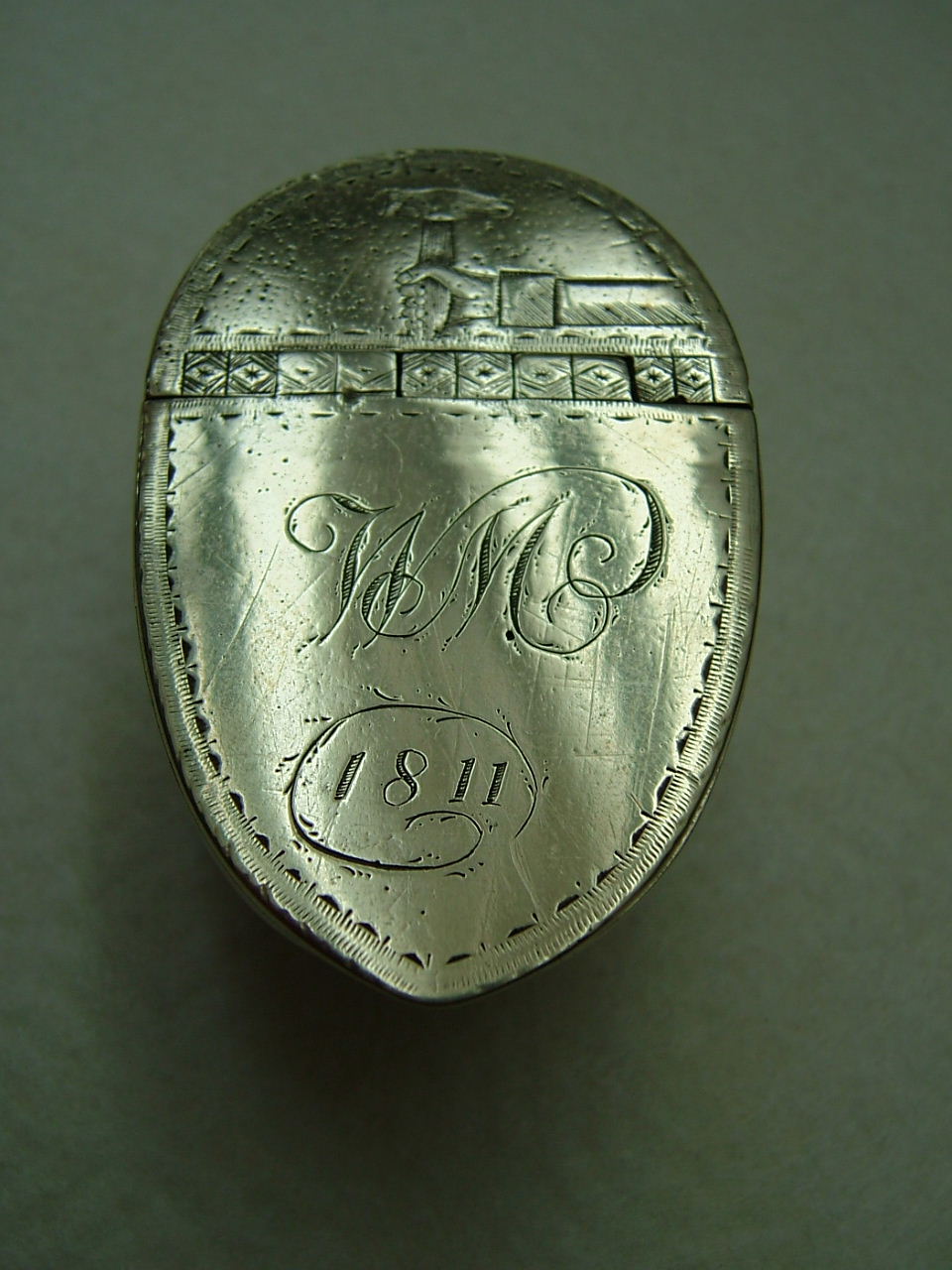 Material: Paktong
Dimensions: Length: 7.3cm / 2⅞ in, Width: 4.5cm / 1¾ in
Place of Origin: Probably Scotland
Maker or Retailer: Possibly Walter Malcom
Present Location: Private collection
Explanation:
The snuffbox has a cast body, of simplified shell form, ribbed on the outside below a wide band on which is engraved the legend:
"A Gift From WR MALCOM to his Mother & to be his at hir (sic) DEATH".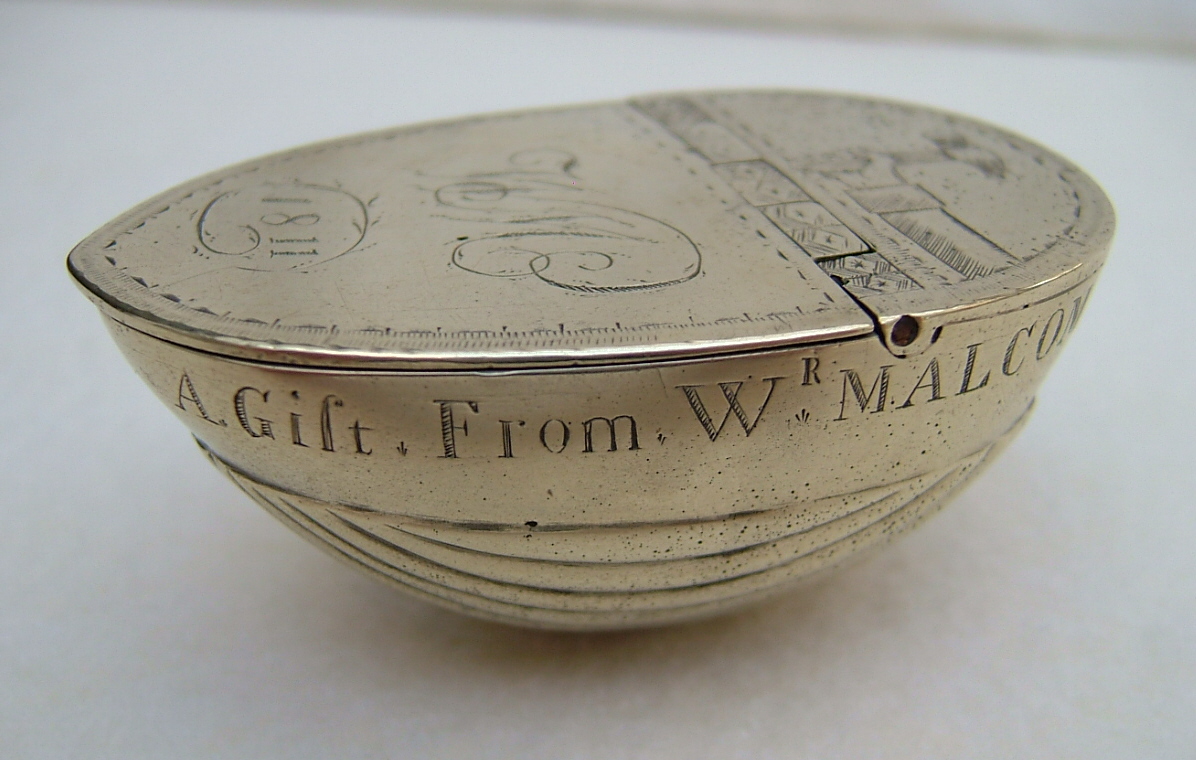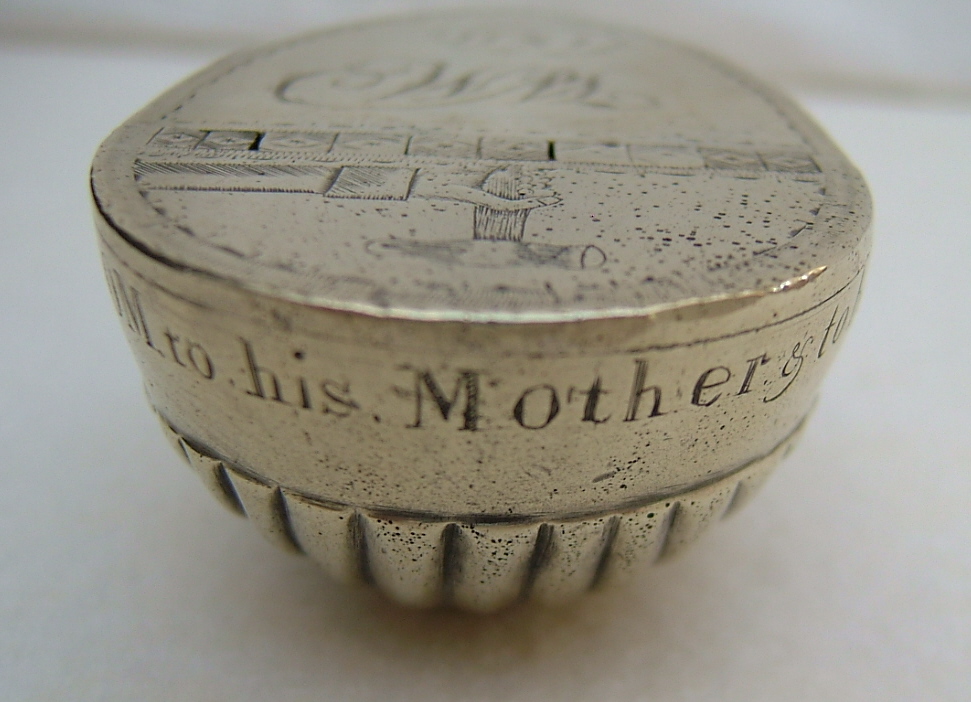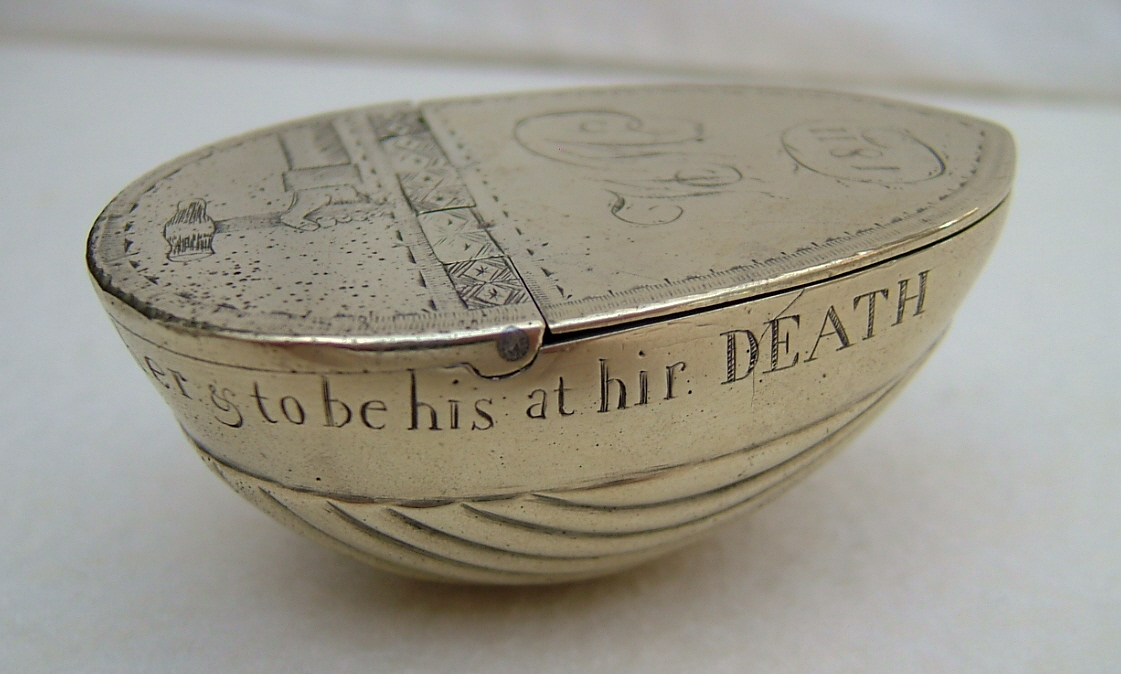 The flat top is divided by a flush hinge so that one part forms the lid. The fixed part is engraved with a crudely-executed image of a coat-sleeved arm and hand grasping a ball-pean hammer, while the lid bears the initials WM and the date 1811, all within a decorative border.
Snuffboxes made of paktong (then known as tutenag or Chinese white copper) are rarities. This one is probably the work of a brass-founder.and its skilled workmanship contrasts with the naive decoration and inscription. The arm and hammer motif appears to be associated with the Scottish town guilds of 'hammermen', i.e. metalworkers, and the name and spelling are both consistent with Scottish origin. It seems likely that Walter Malcom was a hammerman by trade and he may even have made the box. His mother's reaction to the inscription, always supposing that she could read, must remain a matter for speculation.