Silver Form Bullet Teapot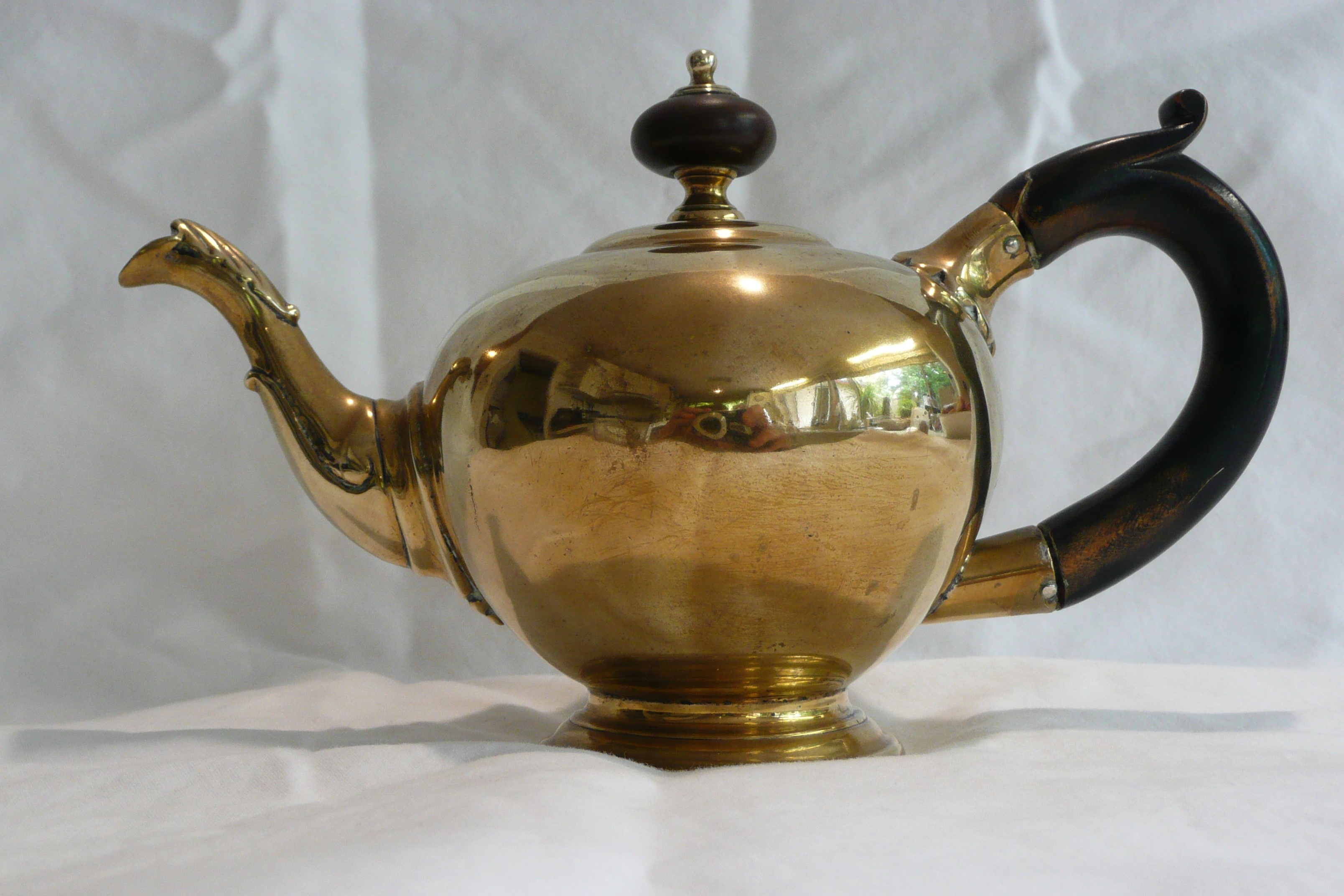 Material: Brass with residual silvering and ebonized pear wood
Dimensions: Height: 12.5cm / 5in, Width: 20.5cm / 8in
Maker or Retailer: Unknown, unmarked
Present Location: Private collection
Explanation:
This teapot is a copy of an English silver bullet teapot, probably provincial, of the period 1730-1735. The inverted pear shaped body stands on a prominent applied foot rim, with a cast and applied spout bearing an acanthus terminal.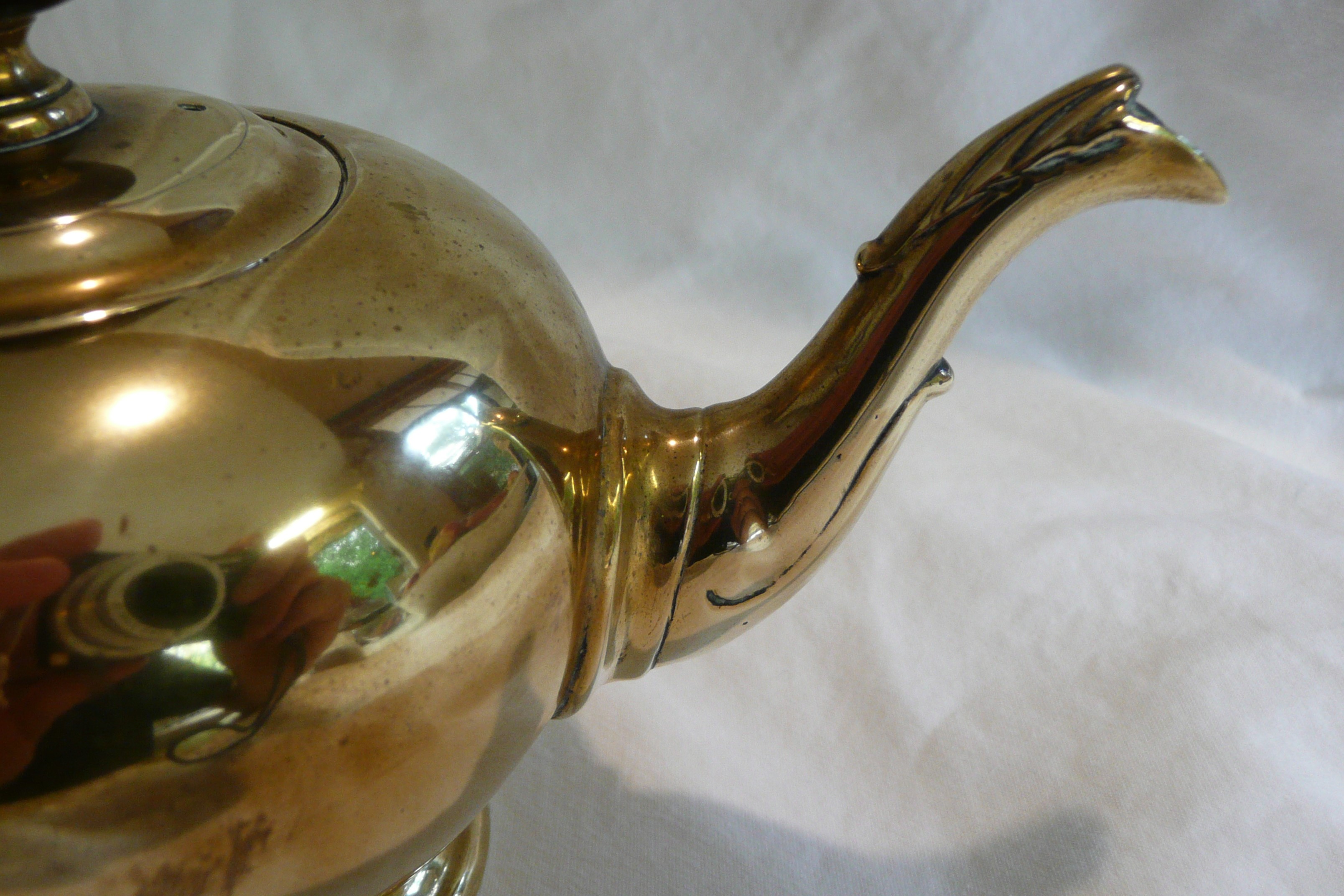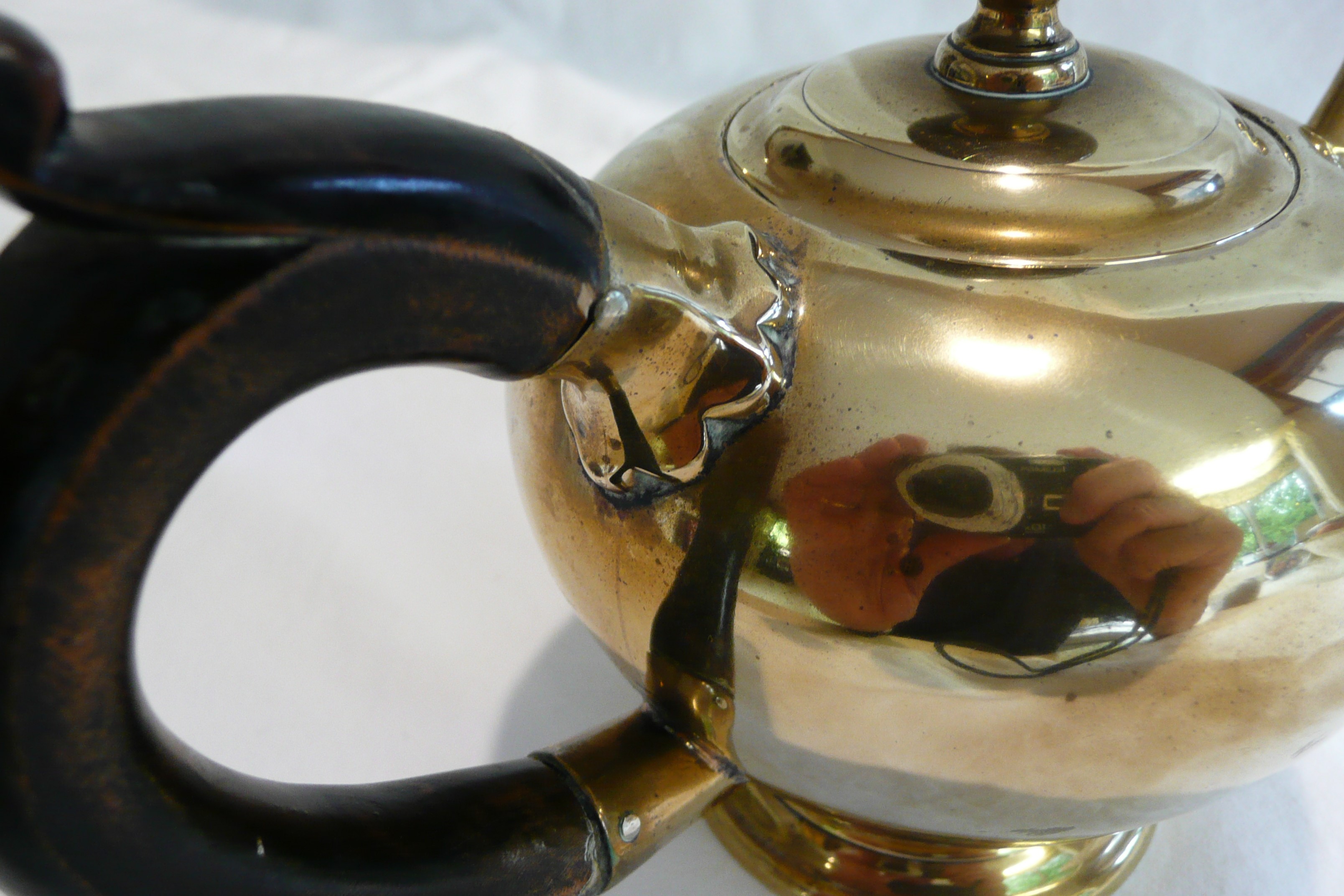 The ebonized pear wood handle is probably original, with the upper handle attachment taking a petal form.
The slightly raised cover is detachable, with one vent hole, and the fruitwood component of the finial is a replacement.
Only small patches of the original exterior French plating remain, although silvering is evident to the underside of the foot rim and cover.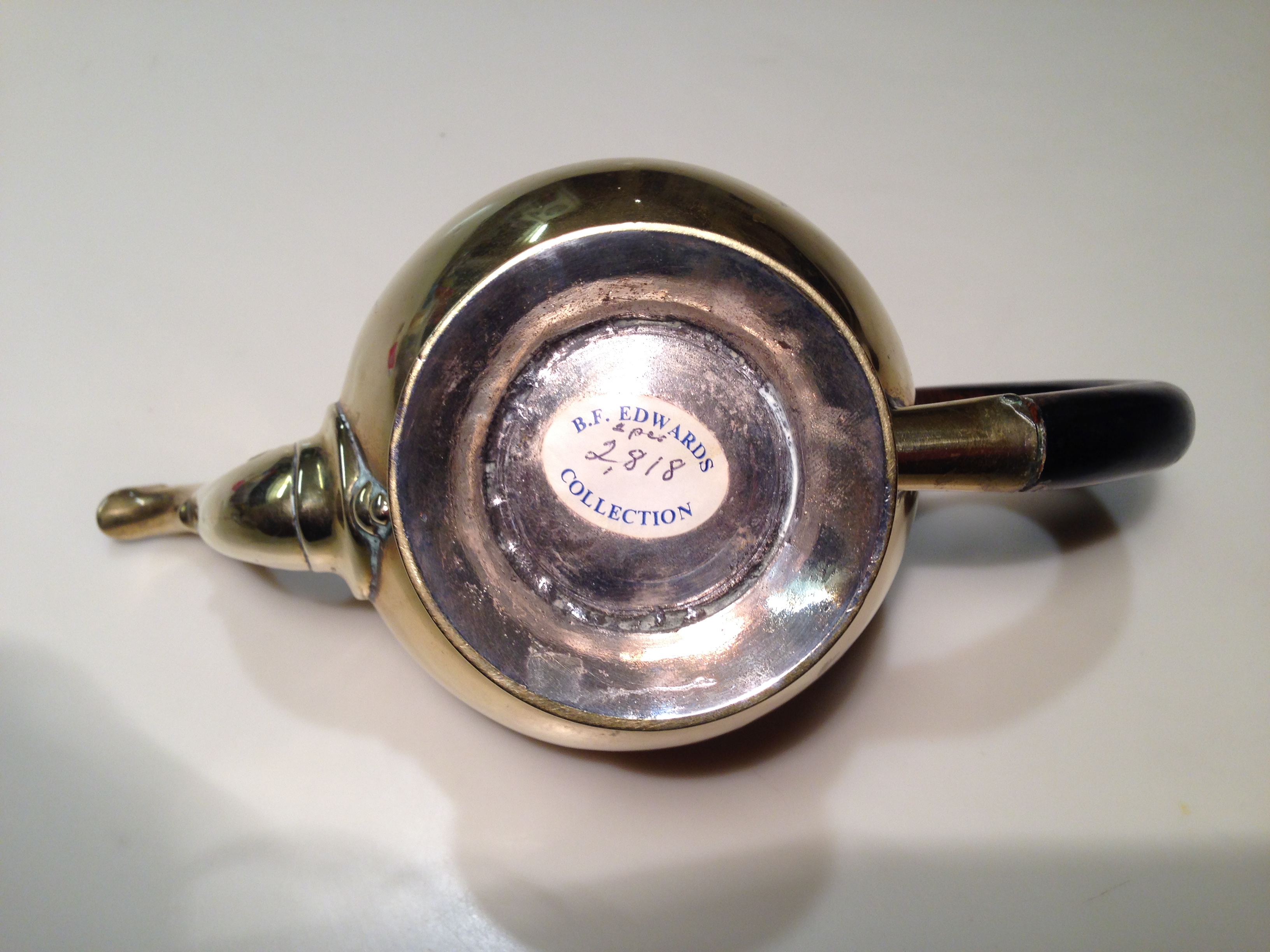 The teapot bears no pseudo hallmarks.
Reference:
Gentle, R. & Feild, R., 1975. English Domestic Brass. London, Elek Books. ISBN 0236309064.   Pl. 216 for similar teapot.