Thomas Palmar Skillet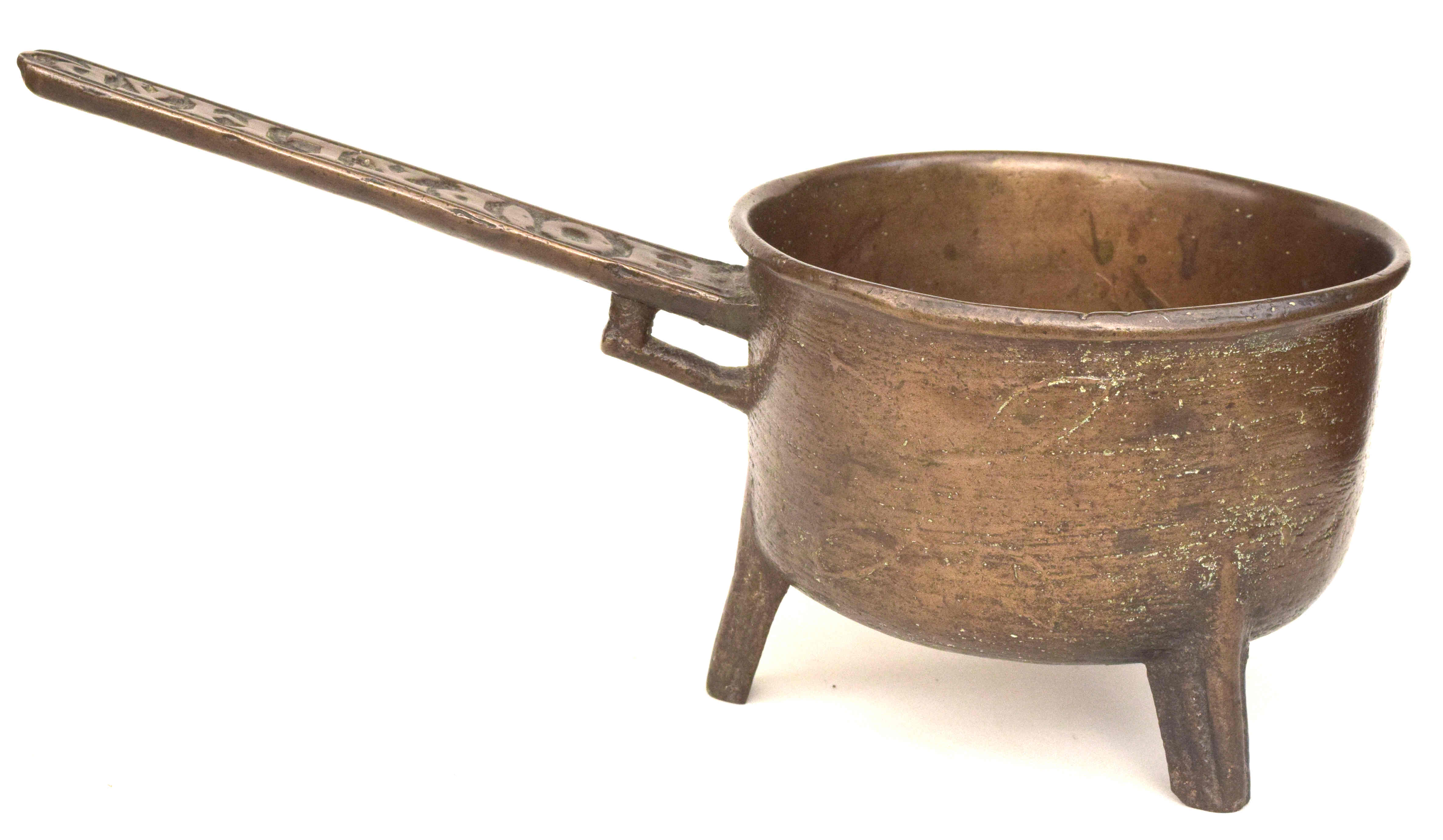 Material: Leaded bronze
Dimensions: Height: 12.3cm / 4 ⅞in, Rim diameter: 15.7cm / 6 ⅛in, Handle length 16.9cm / 6 ⅝in
Place of Origin: Probably Canterbury, England
Maker or Retailer: Thomas Palmar
Present Location: Private collection
Explanation:
This loam cast, leaded bronze skillet on three shortened legs has a rounded sprue on the slightly convex base. The handle of the vessel, supported by an open brace, bears the inscription HO PALMAR.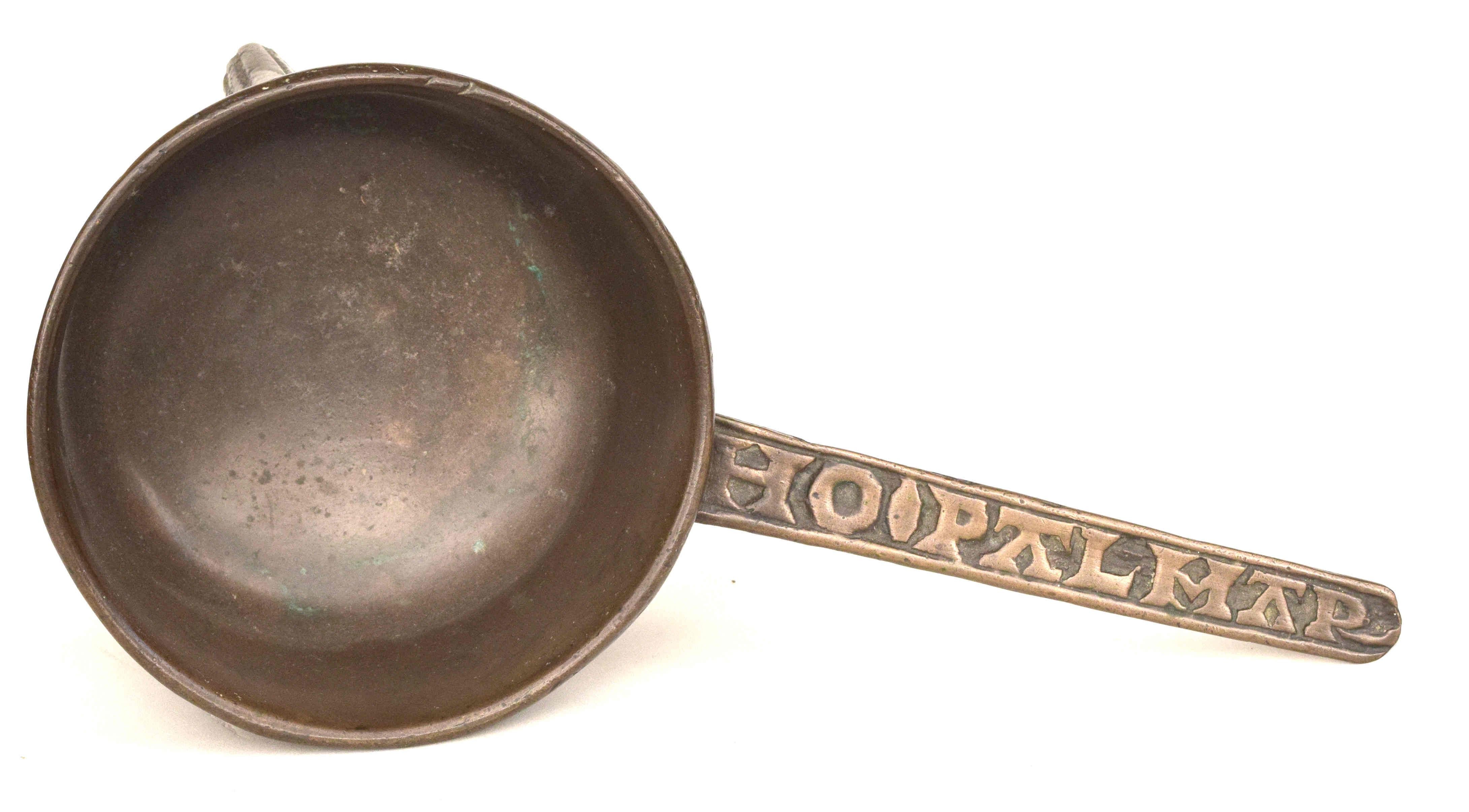 Skillets were mostly used for warming or cooking food by pushing the vessel into the ashes of the fire. After much use, the two front legs equidistant from the handle, wore down to points, as the heat of the fire leached lead, in particular, from the alloy.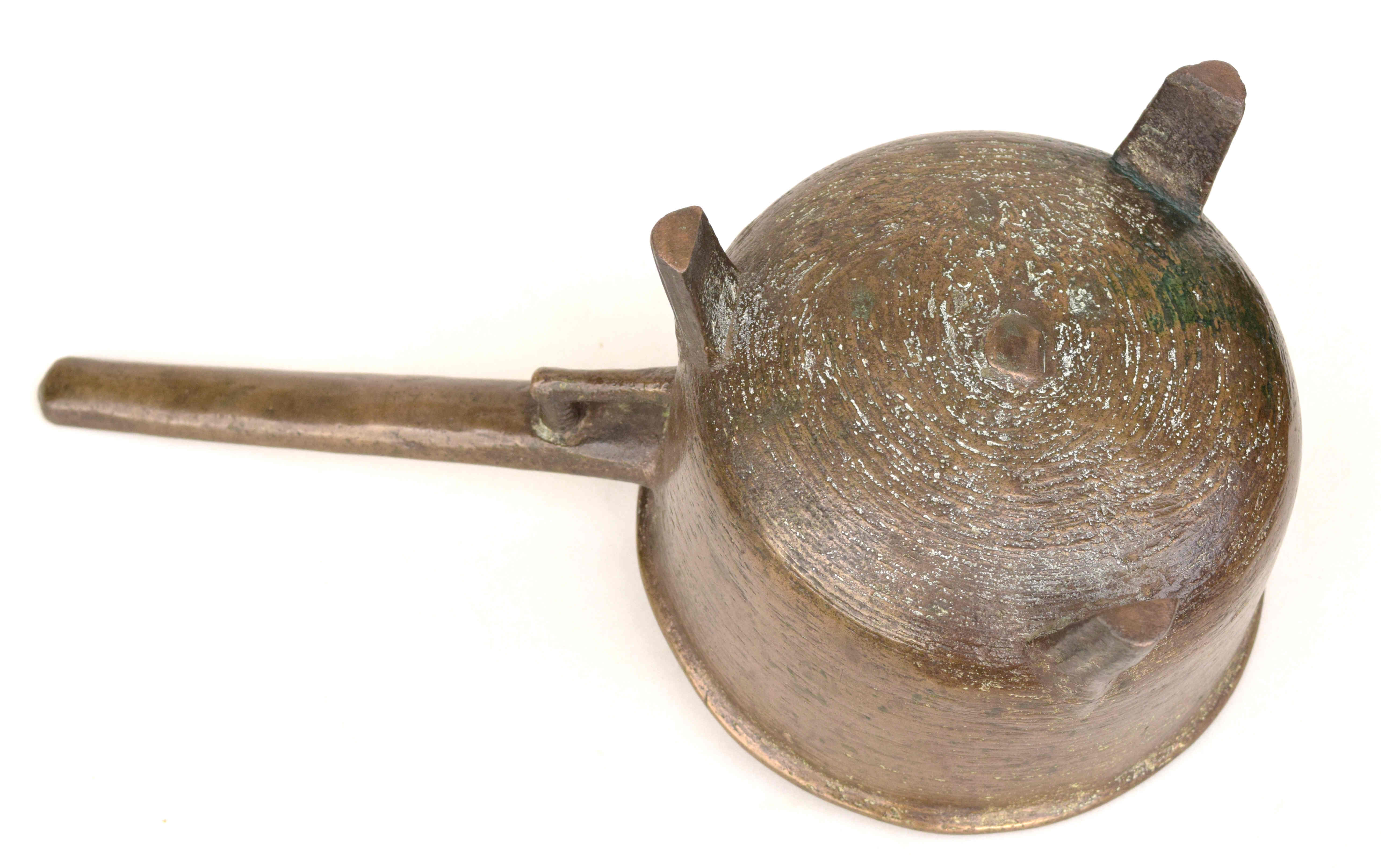 It would appear that the handle pattern used for this skillet was broken prior to this casting, and as a result the 'T' of 'THO' (abbreviation for THOMAS) is missing. This seems to have been a habit in the Palmar foundry, as skillets made by John Palmar are sometimes found lacking the 'JOH' of 'JOHN', thus suggesting the existence of an N. Palmar, working in the Palmar foundry, of whom no record has ever been found.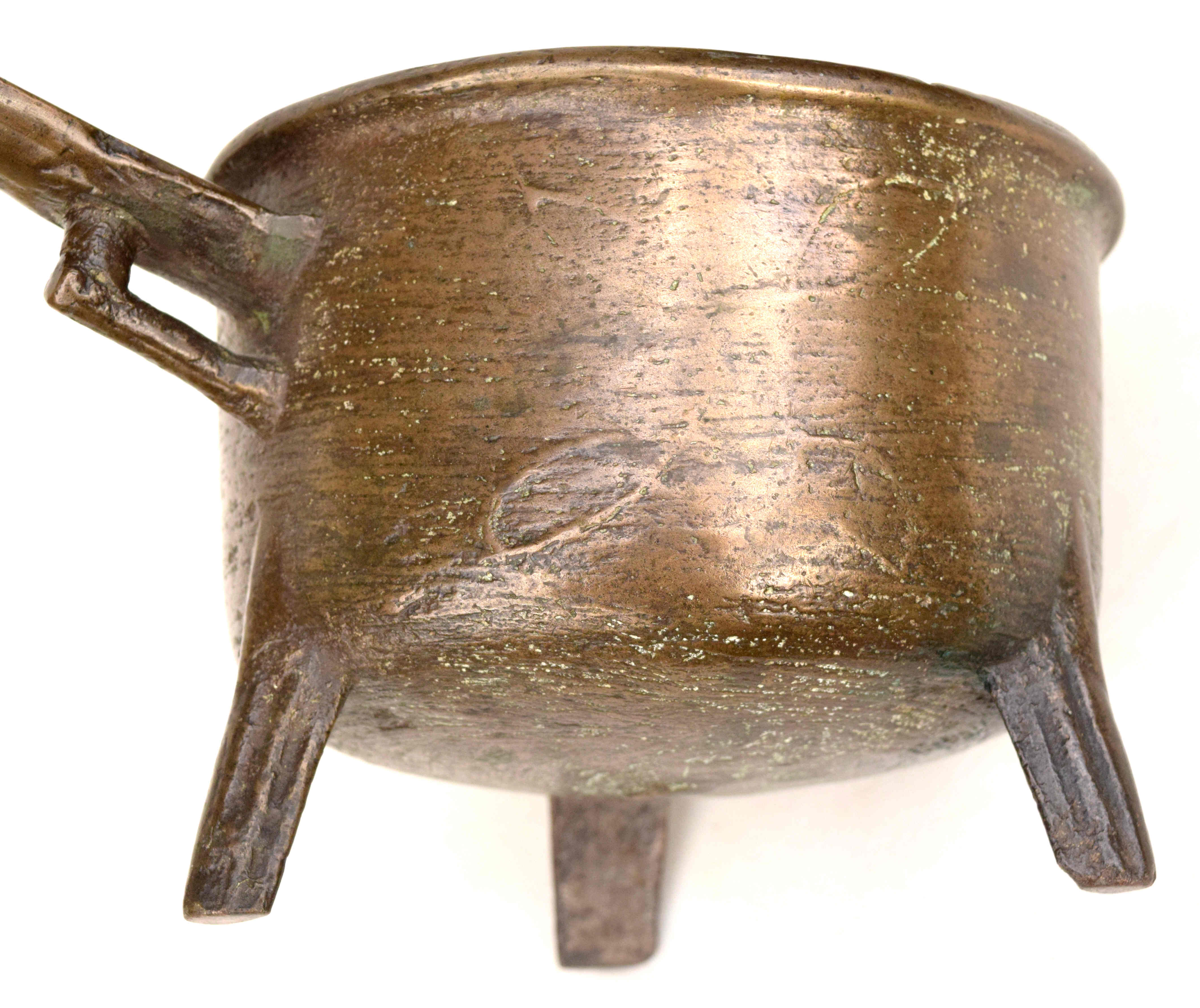 Unusually, on the side of the skillet is a 'four-arc' mark; this mark was adopted by the Sturton Foundry of South Petherton, Somerset, as its foundry mark, but was not exclusive to Sturton. At the present time it is not known if there was a link between the two foundries.
References:
Roderick Butler and Christopher Green, English Bronze Cooking Vessels & Their Founders 1350-1830, 2003. ISBN 0954605004
Robert Deeley with Andrew Crawforth & David Pearsall, The Cauldron, The Spit & The Fire, How We Cooked With Fire From Downhearth To Bargrate, 2011. ISBN 9780947870737