Cresset
Today I visited a local museum and they asked me to look at a mystery object. It is made from wrought iron, we think it was mounted to a wall and most likely a lighting item.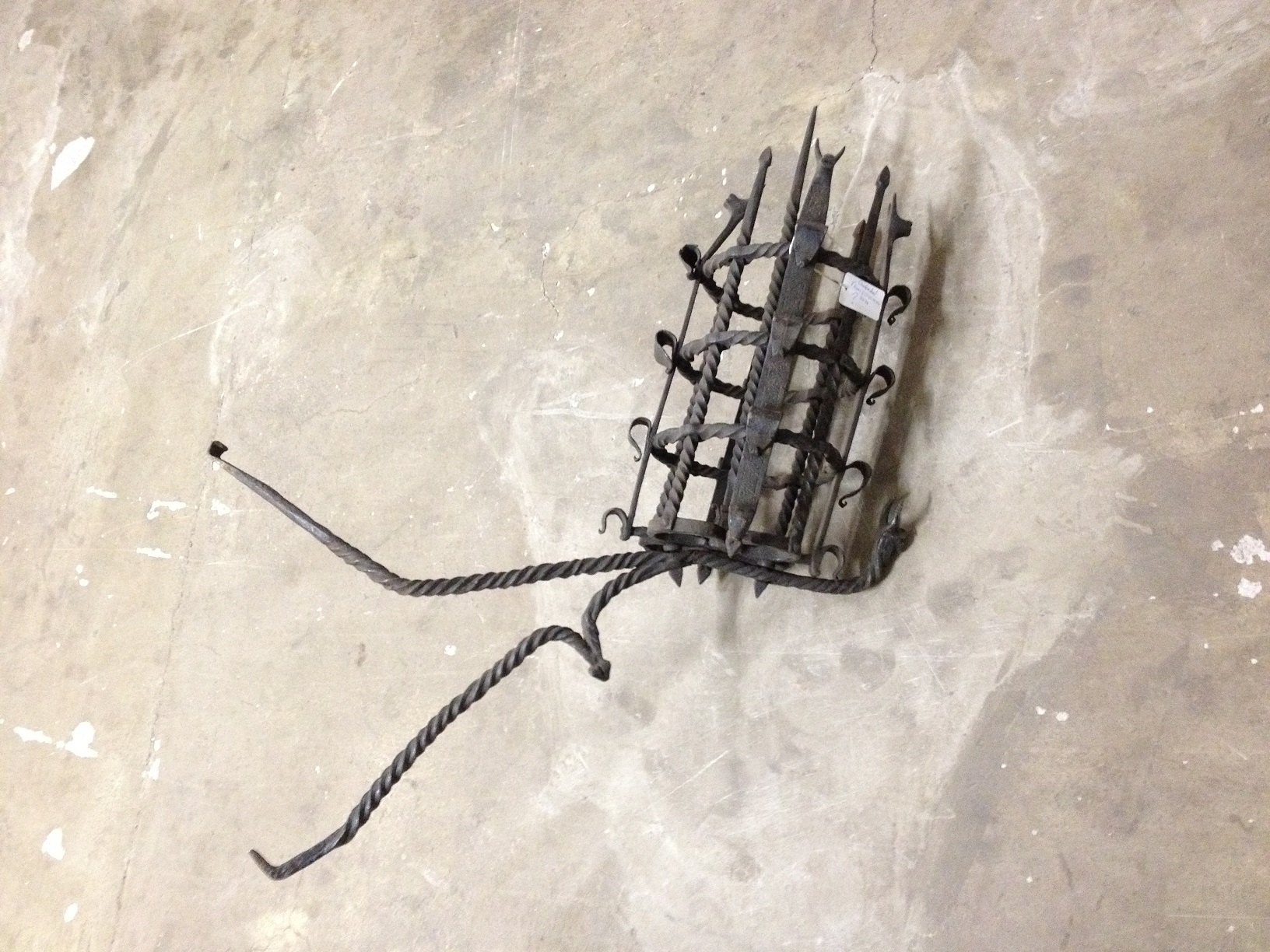 There is some sort of central spike in the basket akin to a pricket candlestick, but a candlestick would not really work because it is all open work. It is quite a large object, I would say almost a meter in height.
There is no provenance  and has a gothic feel. It is quite a tour de force of blacksmithing with forge welds etc.
Perhaps you or any other members would have an idea of its function?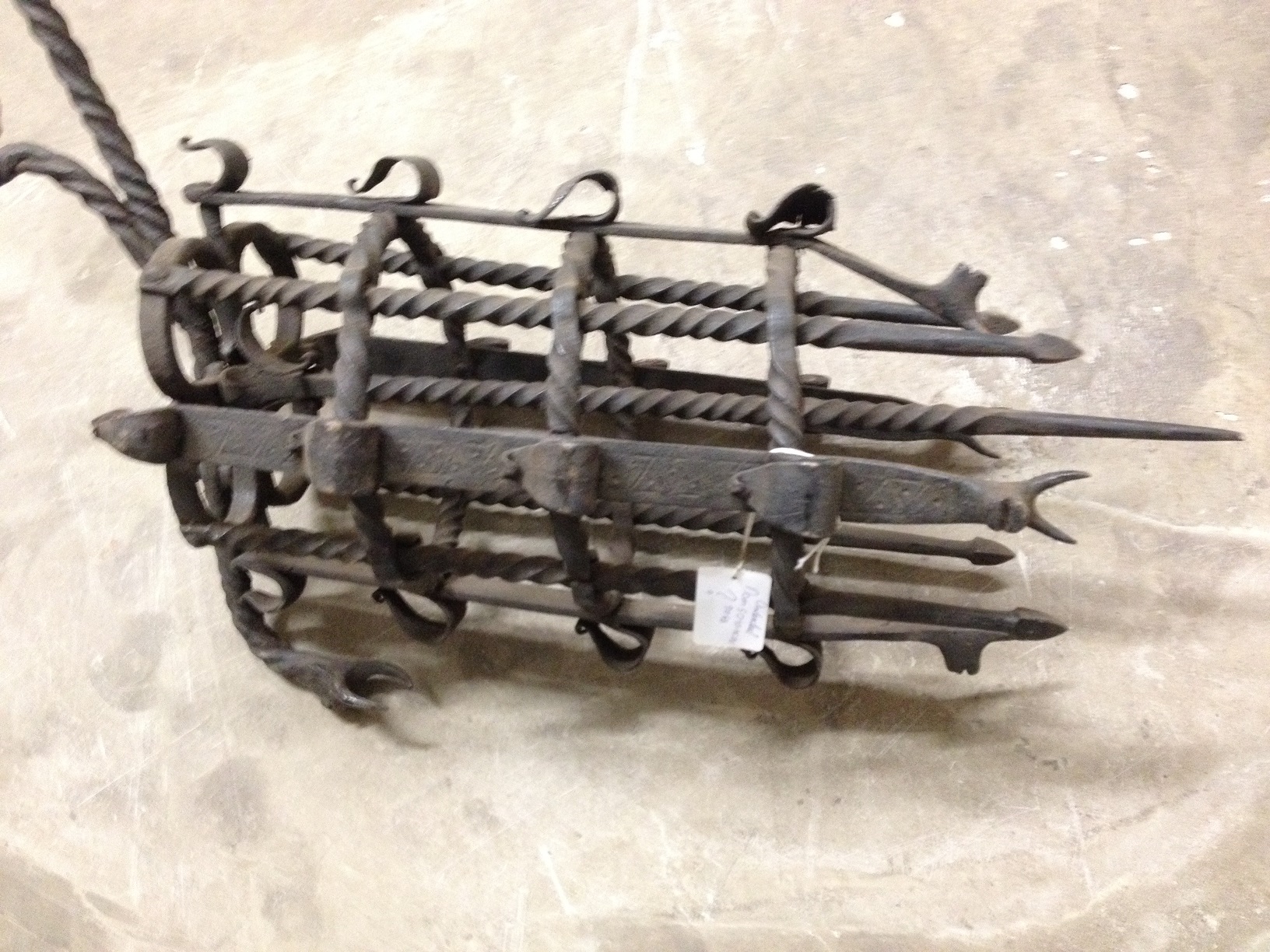 Any suggestions would be greatly appreciated!