Lead Tobacco Box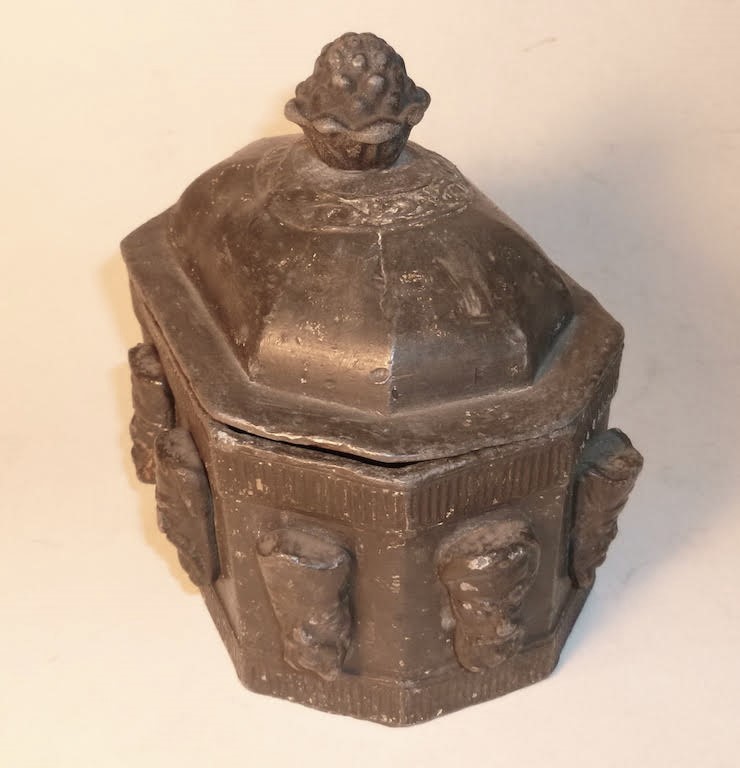 Materials: cast lead.
Dimensions: height (incl. finial) 13.5 cm / 5 ¼ in, length 13.5 cm / 5 ¼ in, width 10.2 cm / 4 in.
Place of Origin: Bristol, England.
Date: ca. 1830.
Maker: C Whitting.
Present Location: private collection.
Explanation:
Large table tobacco boxes of this type, sometimes called 'community boxes' because they were intended for use in company, are found in brass and cast iron as well as lead.  They are massively cast, designed to keep the tobacco moist and had a second, internal lid to keep the contents compressed.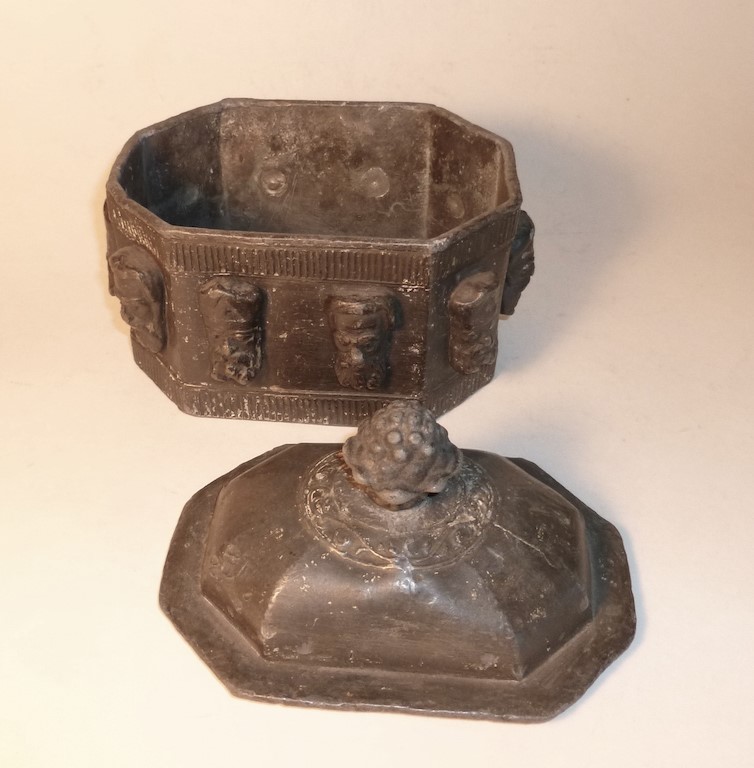 This example is unusual in having a maker's name and location.  The style of the lettering suggests a date in the first half of the nineteenth century.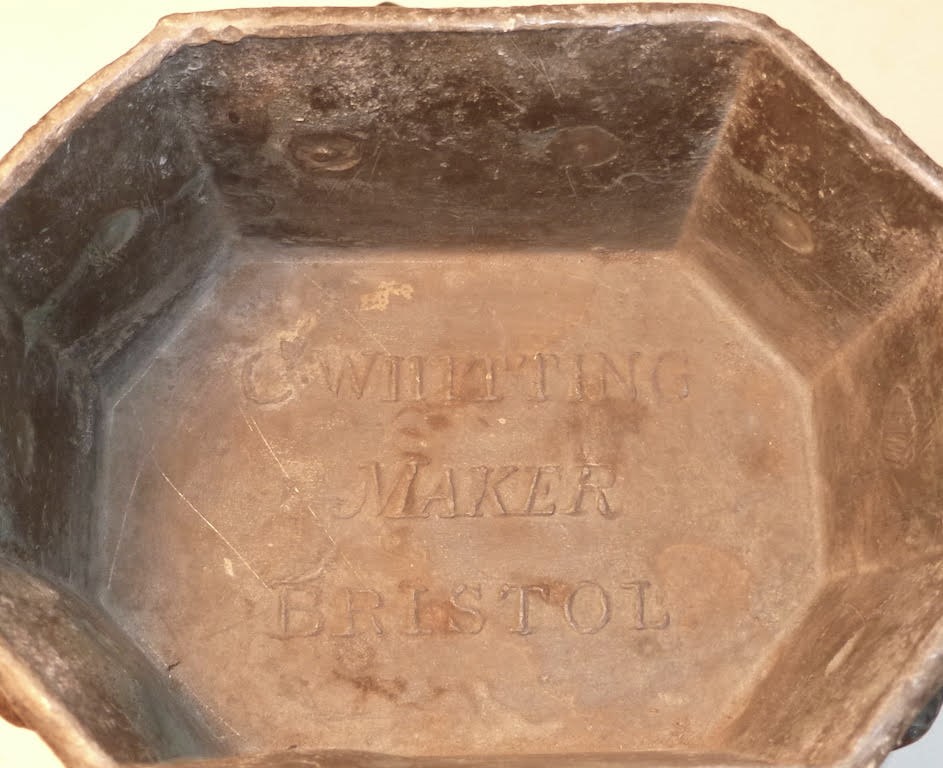 The Bristol Poll Book of 1833 and Mathews's Annual Bristol Directory and Commercial List for 1836 record C. Whitting & Son, plumbers, of 63 Baldwin Street.  In 1838 Charles Whitting jr., plumber, is recorded as a shareholder in a Bristol ship called the Chelydra, "built expressly for the India trade".