Key with Confronting Dolphins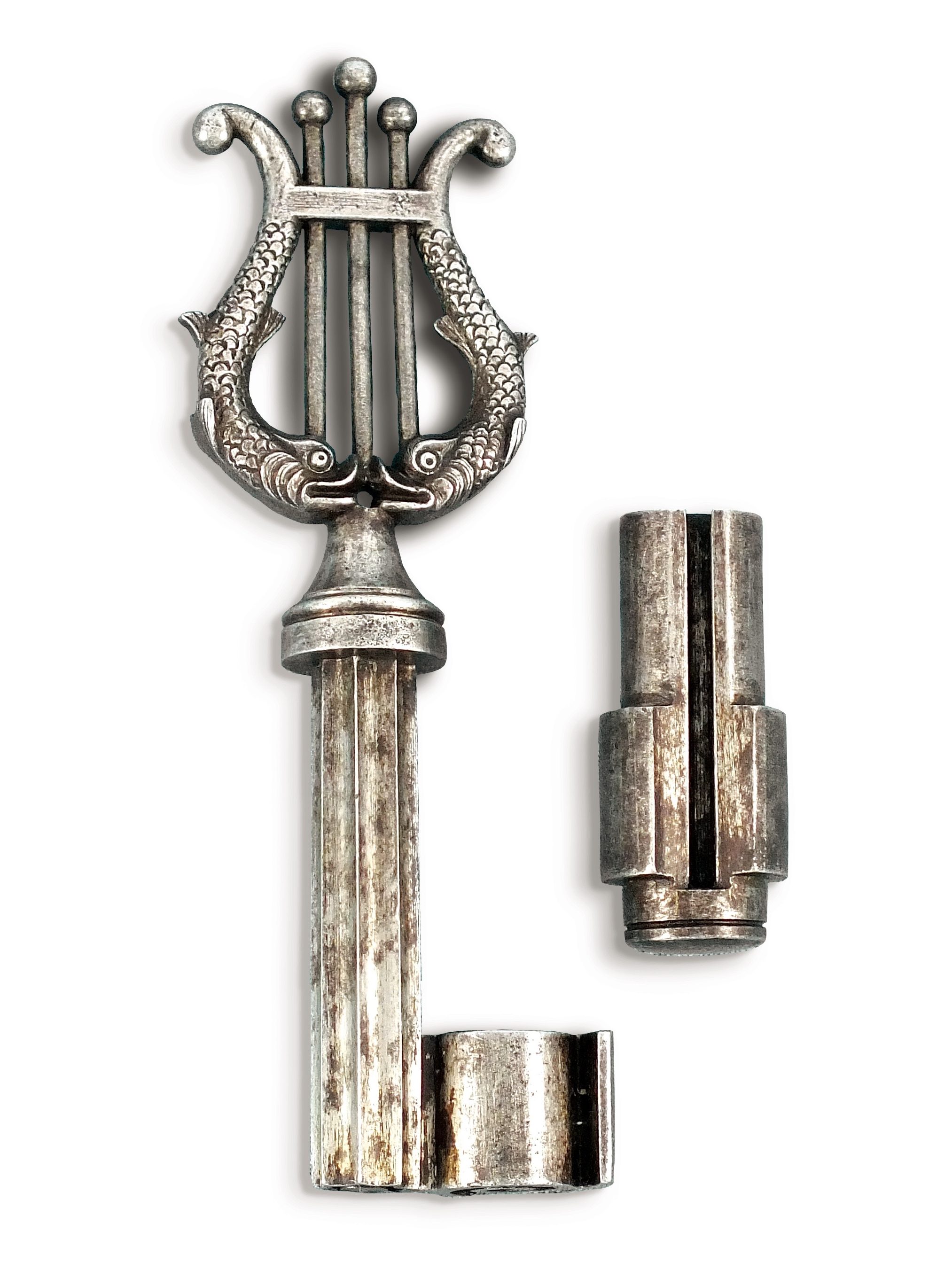 Materials: Steel.
Dimensions: height 14 cms.
Place of Origin: France.
Date: Late 18th Century.
Maker: Laverne.
Present Location: private collection.
Explanation:
This finely modelled key with its sleeve (which protects the stem when not in use) was part of the Mallett Bequest to the Ashmolean Museum. Dolphins were a favourite form of decoration, particularly in France, where the heir apparent to the throne was known as "le Dauphin". An identical key is in the Musee Le Secq des Tournelles de Rouen.
Reference:
'The Lure of the Key' page 34, by William Wallace,  2016.