Brass Pot
An AMS member recently acquired a heavy cast brass pot some 6″ tall with traces of a vertical casting seam between the two handles.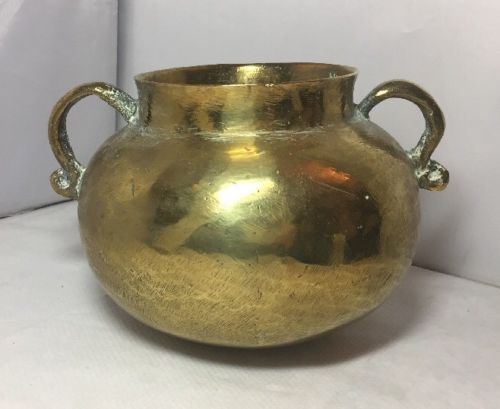 A device is cast proud inside the rim of the vessel and the member wondered whether anyone might be able to throw any light on the origin and date of the vessel, and the device on the vessel?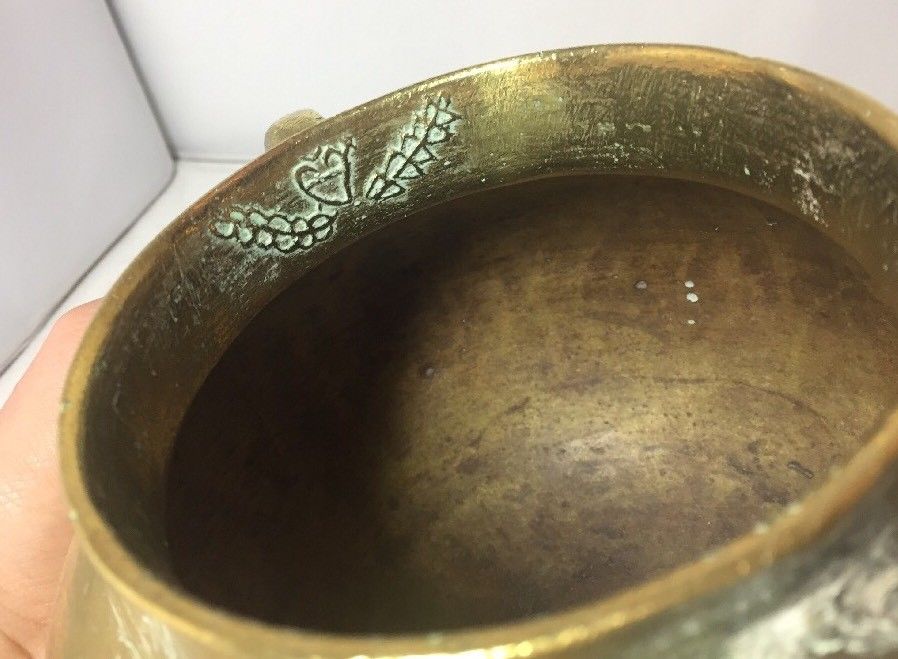 Any comment, added below, would be greatly appreciated.