Screw Action Nutcracker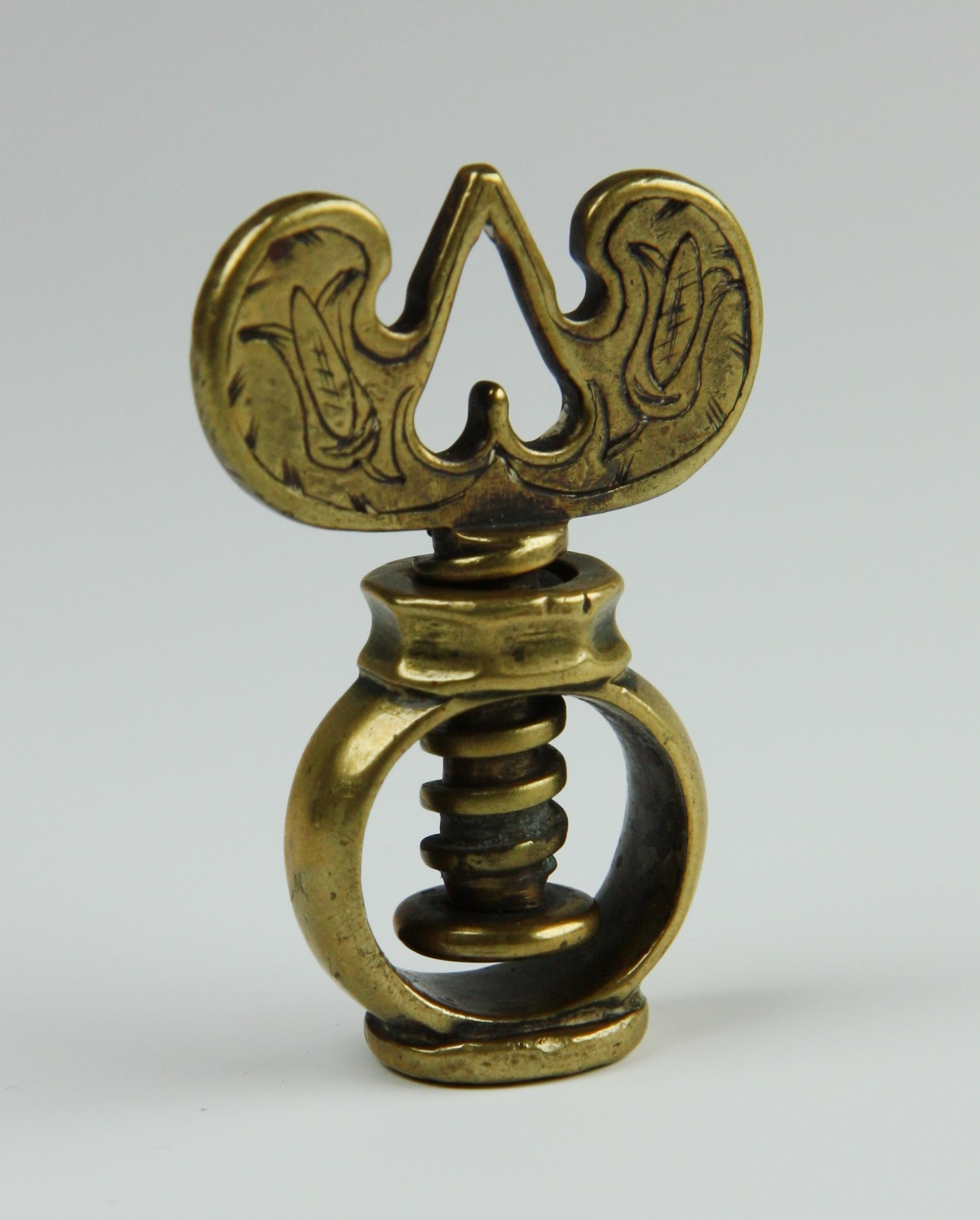 Materials: Brass.
Dimensions: height 5 cms, diameter 2 cms.
Place of Origin: England or The Netherlands.
Date: late 17th century.
Maker: unknown.
Present Location: Nutcracker Museum in Vilnius, Lithuania.
Explanation:
Nutcrackers are traditionally thought to have been given as love tokens, to mark an engagement or a marriage. Hence the thumbpiece pierced with a heart and incised with tulips.
The ring of the nutcracker terminates in a wax seal stamp with the initials M. C., which demonstrates that the nutcracker was used not only to crack a nut, but also to seal a letter. The nutcracker is small in size, intended to be carried in a pocket.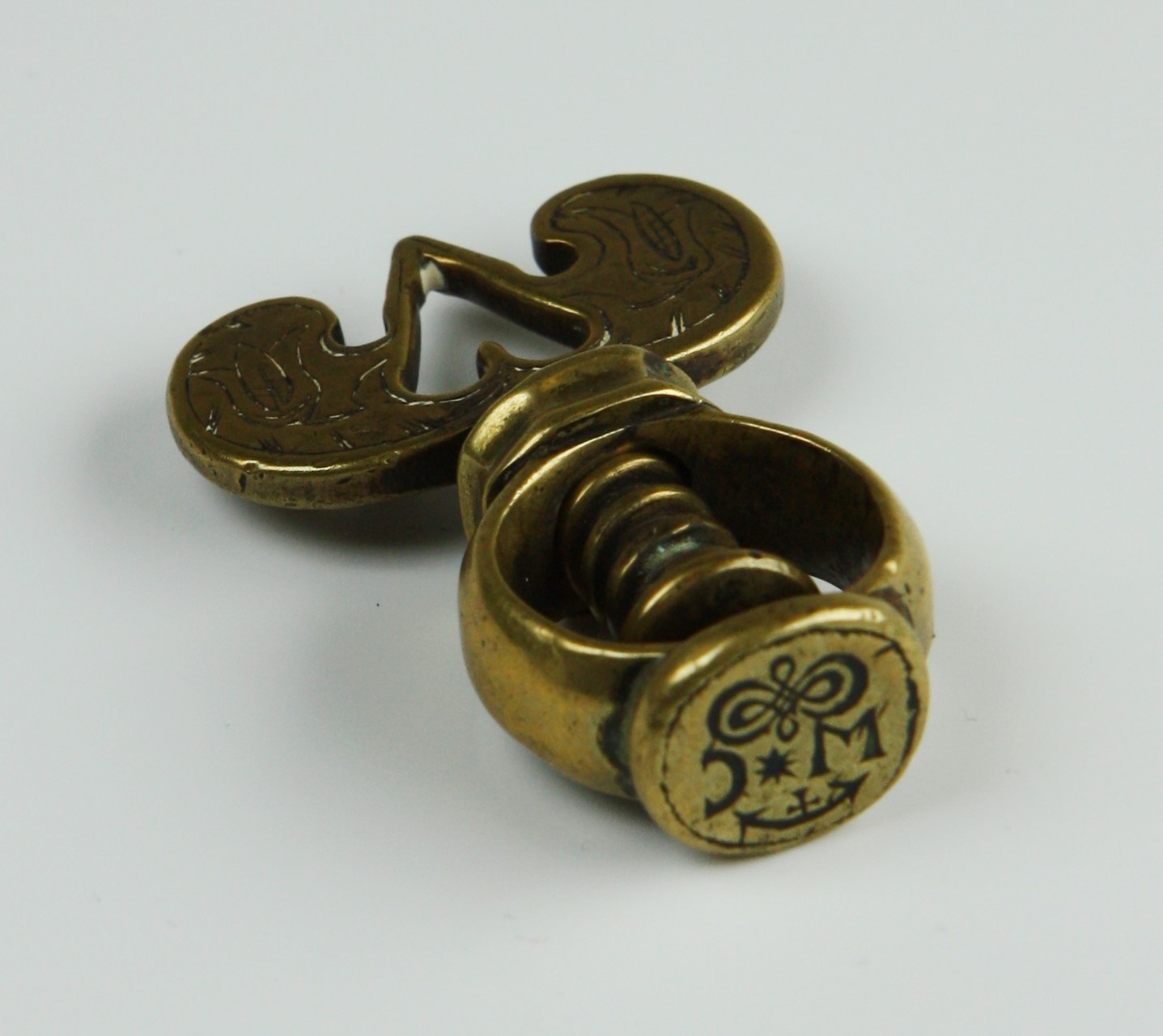 References:
Gentle R., and Rachael Feild, Domestic Metalwork 1640–1820, 2nd edition revised by Belinda Gentle, 1994, Antique Collector's Club, Woodbridge, Suffolk, ISBN1851491872.