Screw Action Nutcracker Combined with a Tobacco Stopper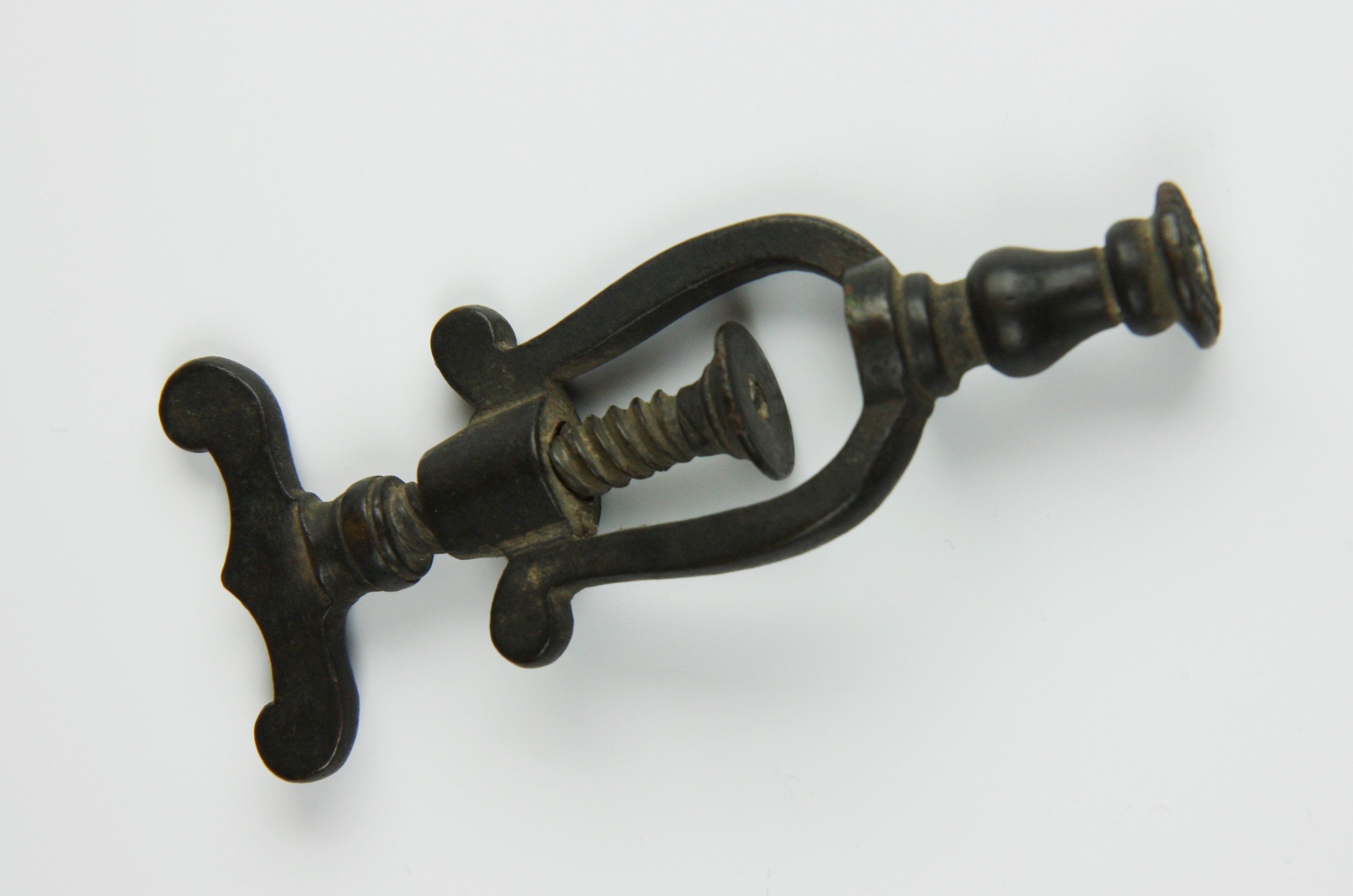 Materials: Iron.
Dimensions: length 9 cms.
Place of Origin: England.
Date: late 18th century/early 19th century.
Maker: unknown.
Present Location: Nutcracker Museum in Vilnius, Lithuania.
Explanation:
The tobacco stopper or a tamper became a must for the pipe smoker when tobacco was first introduced in Europe in the late 16th century. Not long after, these objects started to be transformed into multifunctional tools by combining them with corkscrews, wax seal stamps, needle cases, ember tongs, prickers, as well as nutcrackers.
Much rarer than lever nutcrackers/tobacco stoppers are screw type nutcrackers with a tobacco stopper at the base. This particular screw action iron nutcracker made in a shape of a lyre is a true rarity and is now stored in the Nutcracker Museum in Vilnius, Lithuania.
Reference:
Leslie, A., 300 Years of Tobacco Stoppers, Privately Published by the Author, 2012.