Henry Hartley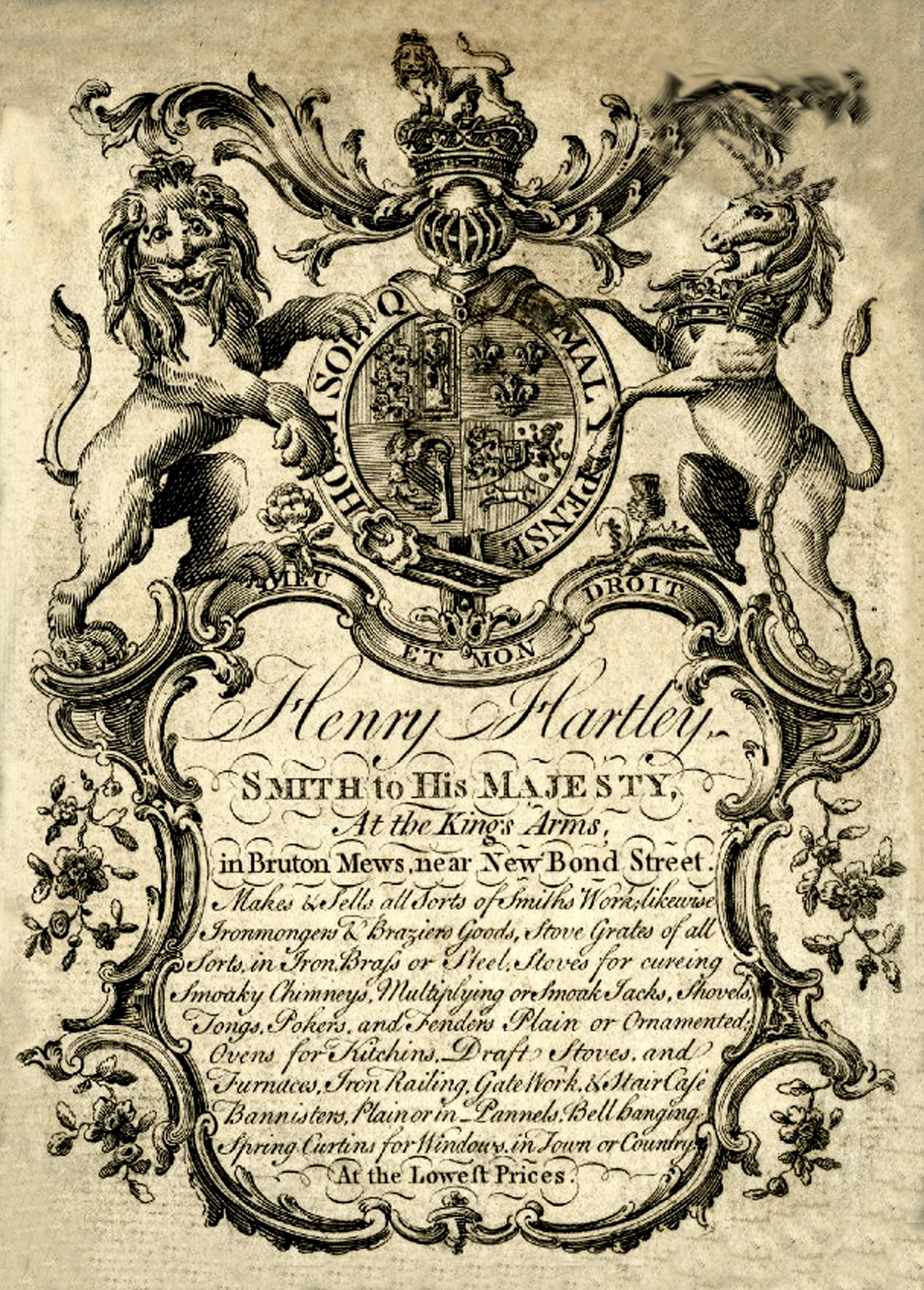 Henry Hartley's trade card identified him as a "Smith to His Majesty" working in Bruton Mews which was near New Bond Street in London. The coat of arms is that of George III which was used from 1760 to 1801 prior to the Acts of Union.
Little is known of Henry Hartley, but he clearly provided a large range of goods and services during the late 18th century. Given the proximity of his workshop, it is possible that he may occasionally have worked at St James's Palace, the King's official residence at that time.
If anyone could add further information, please comment below.