Hand Implement
A member has asked if anyone can identify the use of this device.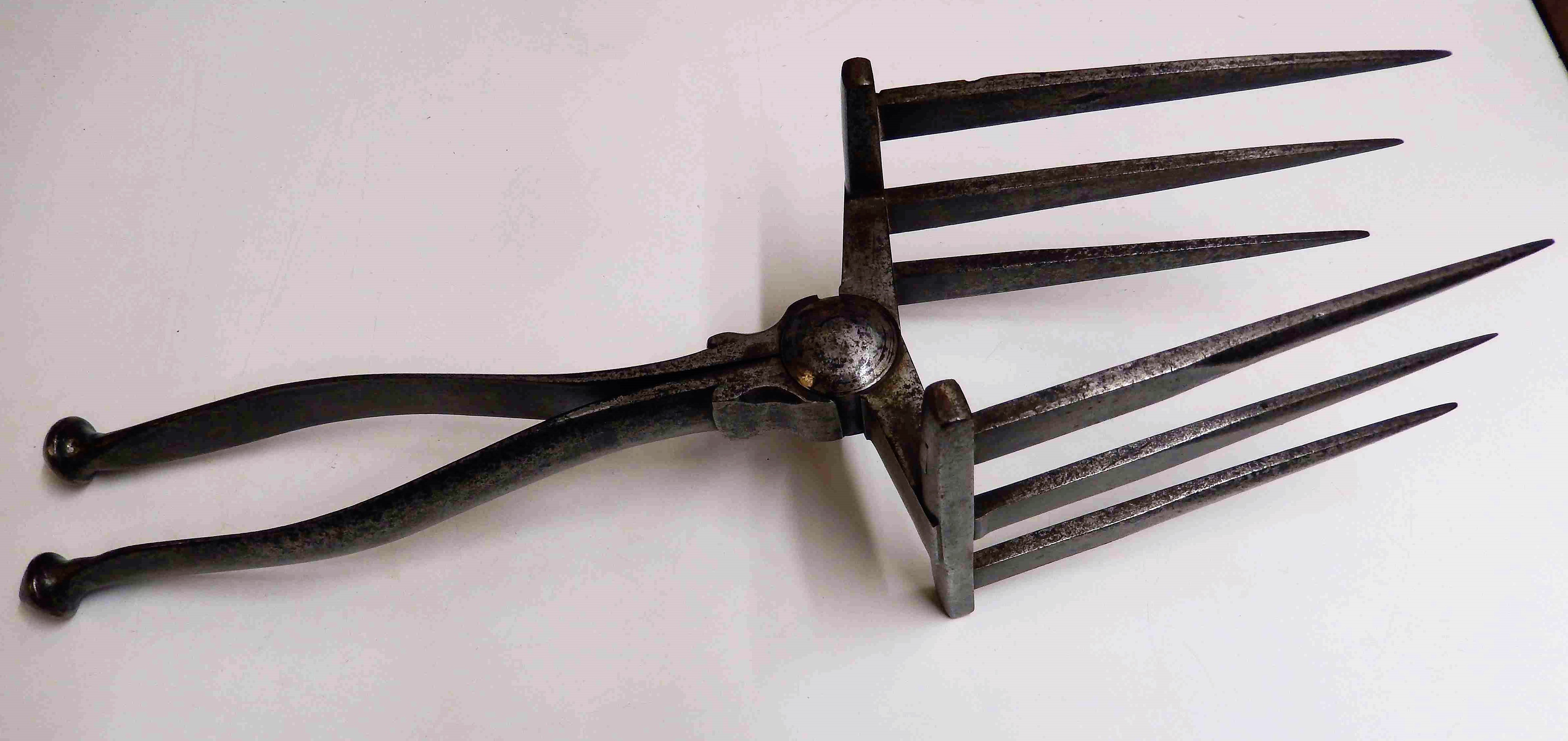 It is made of iron and measures approximately 16.5 ins (42 cms) in length.  It weighs 3 lbs 10ozs (1.65kg) and has pointed jaws that open a small amount until they become parallel.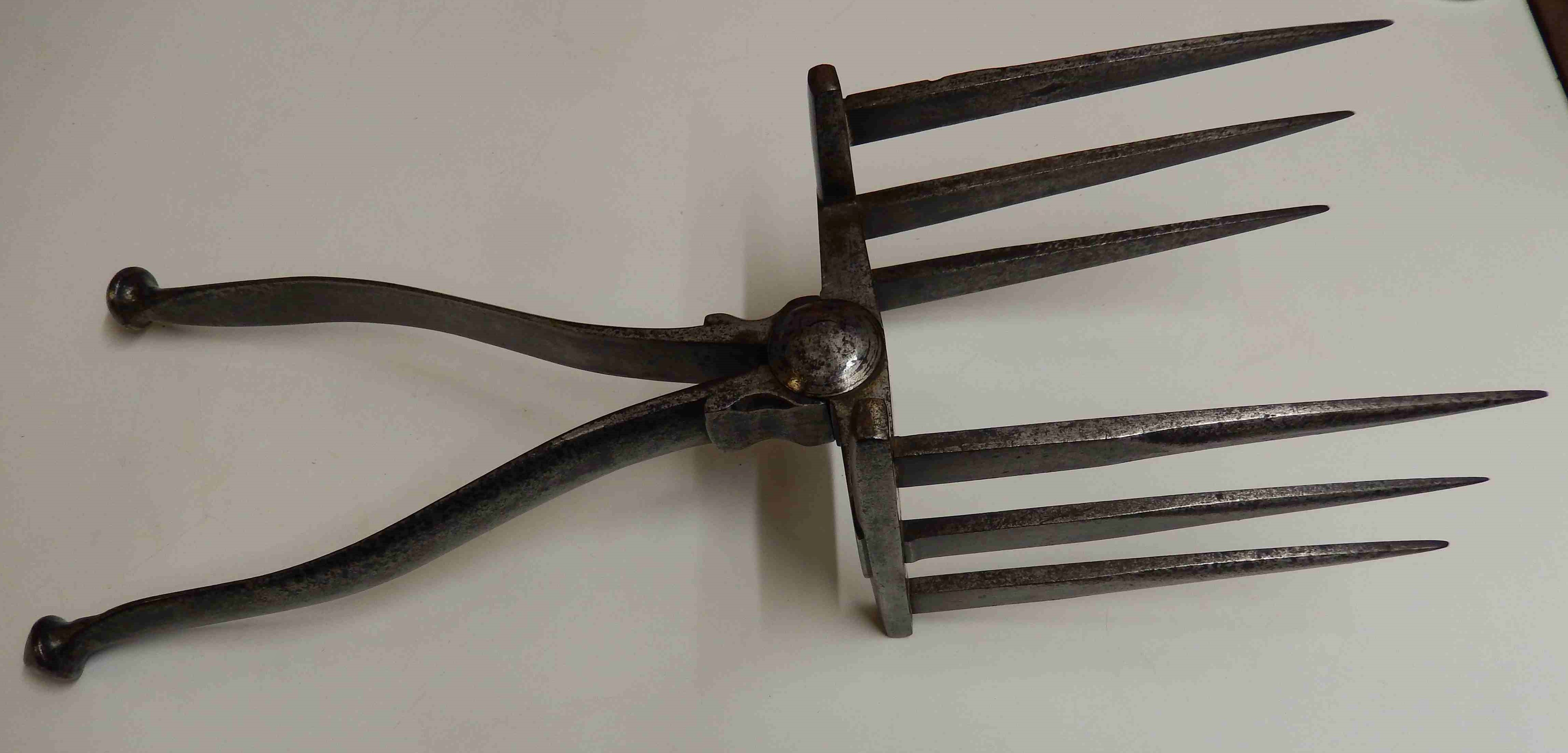 Although the tips appear quite sharp, it is not believed to be a weapon of any kind.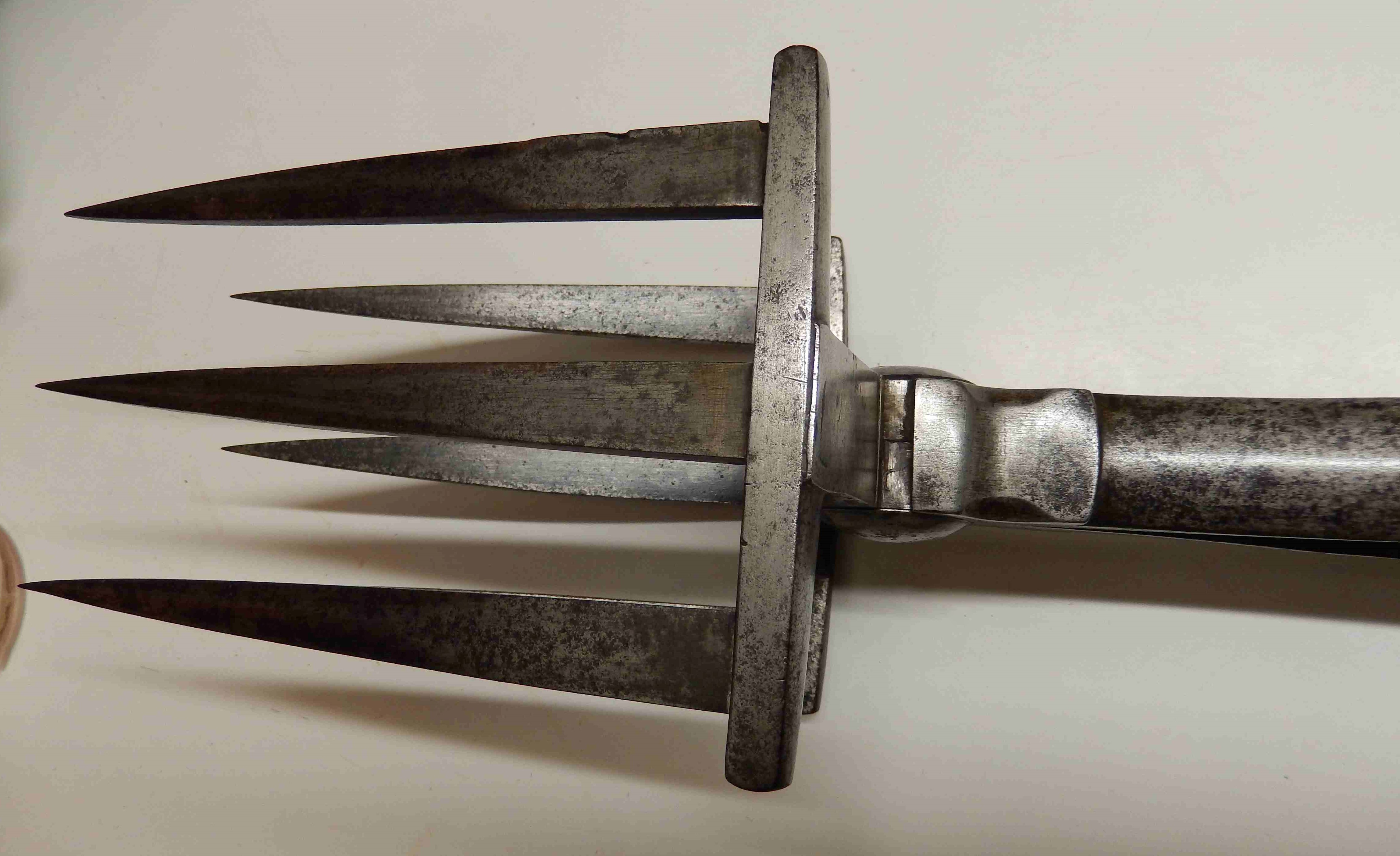 Please add a comment to this item, or email the webmaster@antiquemetalwaresociety.org.uk, if you think that you can help identify what this object was used for.