Potato Rakes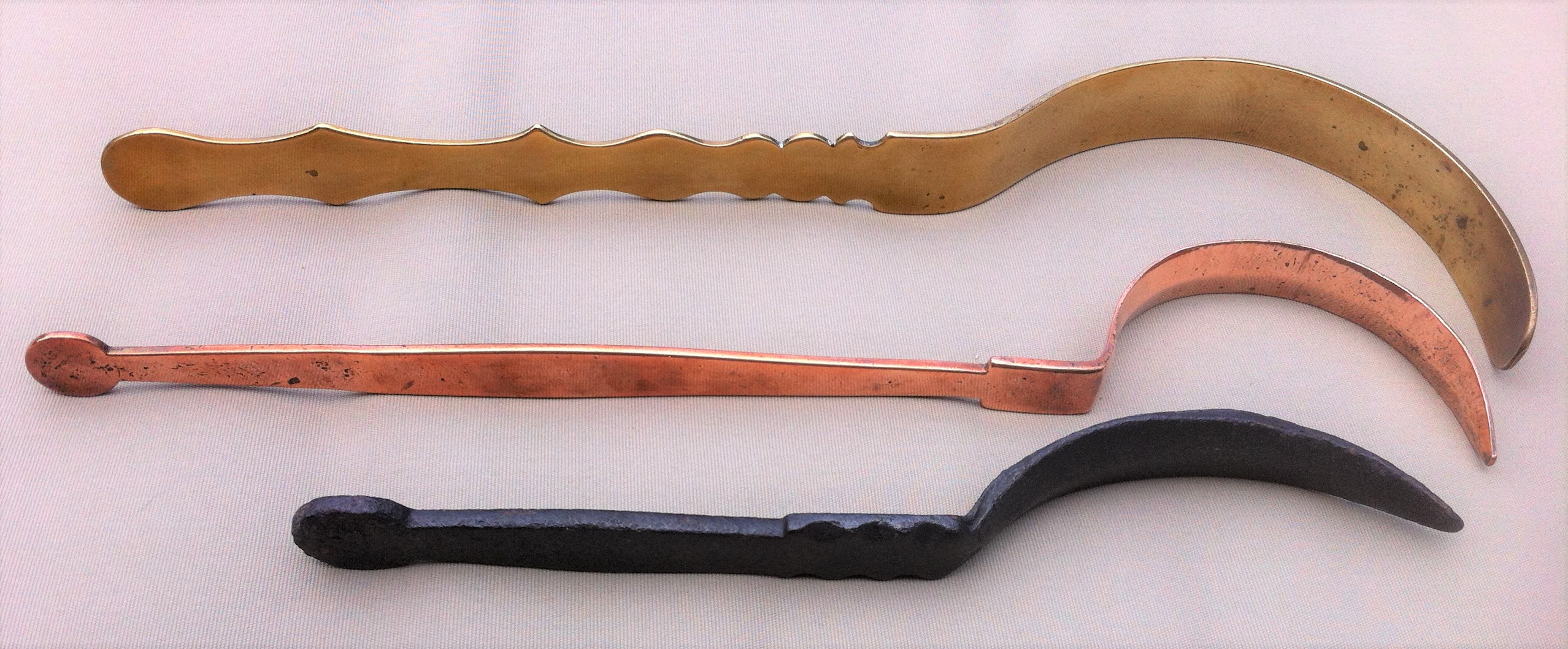 Materials: Examples in iron, brass and copper.
Dimensions: Iron example: 33cm, 12.75in.
Brass example: 44cm, 17 in.
Copper example:43cm, 16.75in.s
Place of Origin: Believed UK.
Date: 18th/19th centuries.
Maker: unknown.
Present Location: private collection.
Explanation:
A downhearth fire would produce a hot ash-bed in which potatoes could be placed to bake. Retrieving the hot baked potatoes could be achieved by hooking them out with a metal potato rake, the curved end of the blade partly encircling the potato. Such rakes could also have been used to retrieve items from small ovens. Three examples show that rakes were made from different metals and the elegant shaping of the brass example indicates that even such a utilitarian object could be fashioned to be aesthetically pleasing.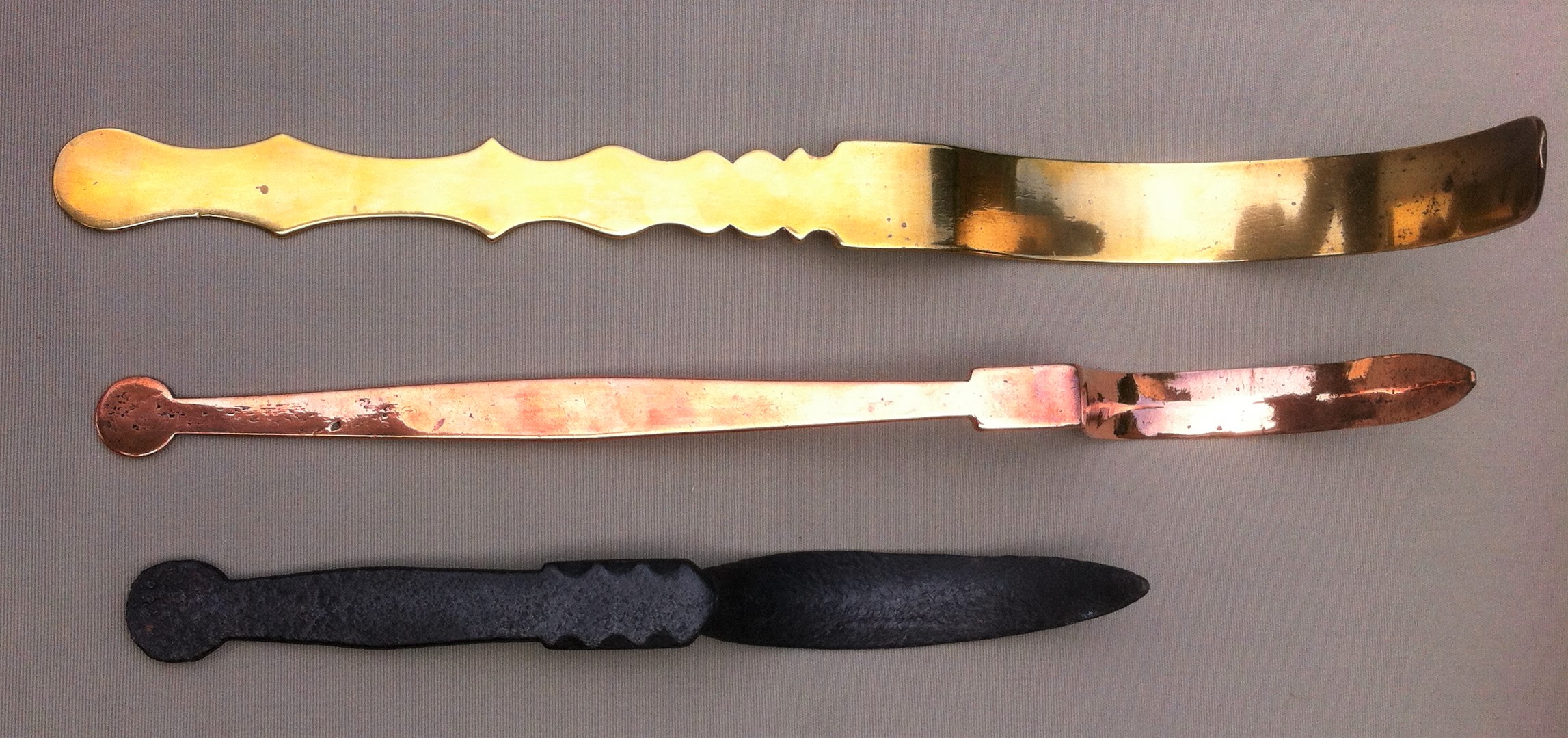 References:
Lindsay, J. Seymour., 1927. Iron and Brass Implements of the English House. Medici Society. Revised Edn. 1970. Alec Tiranti . ISBN 085458999/6
Deeley, R., 2011. The Cauldron, the Spit and the Fire. Golden Cockerel Books. ISBN 9780947870737