The Journal, Vol. 25, 2020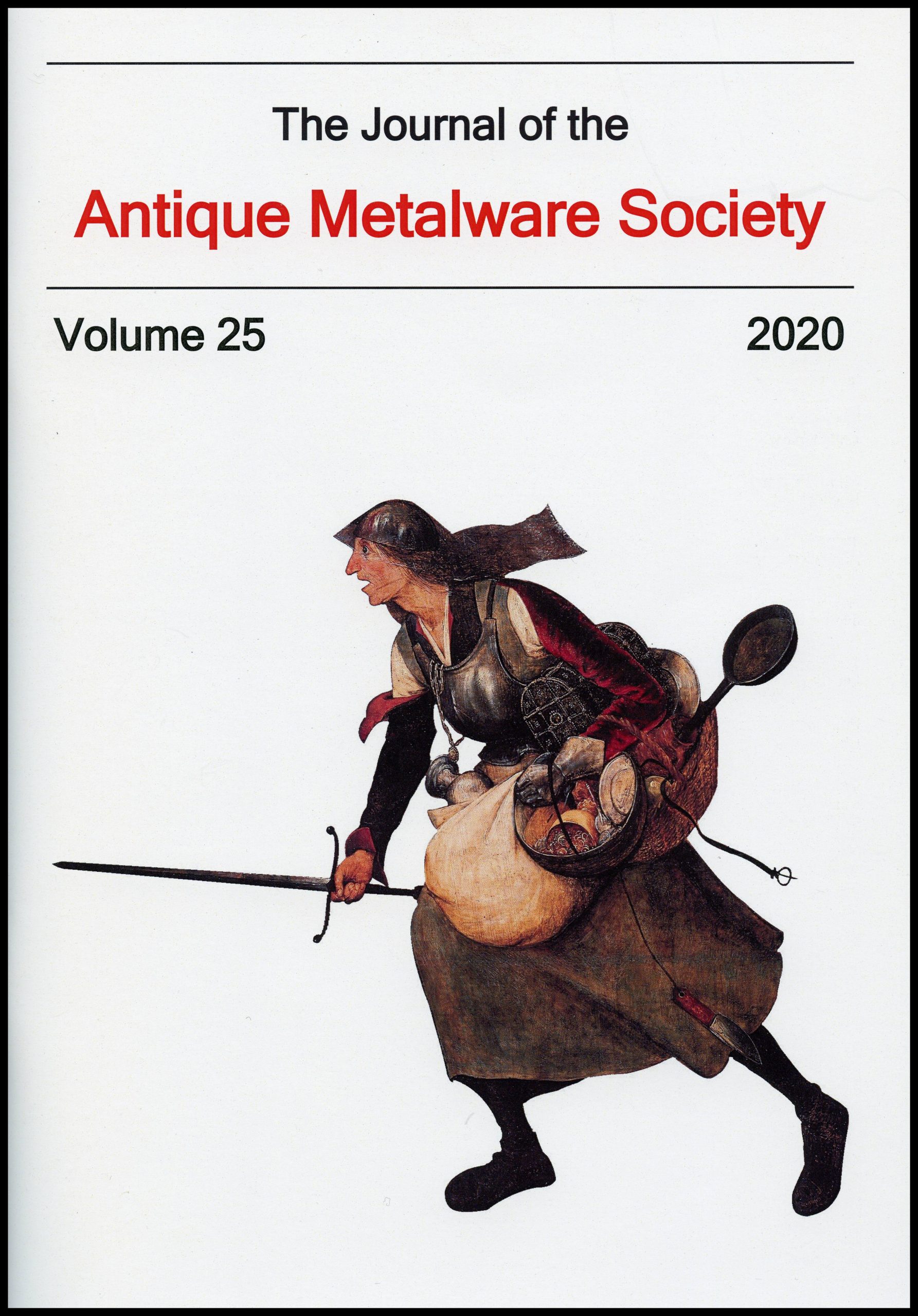 Contents:
ARTICLES

Surpassing Midas: English Cut Steel, 1740-1830. Angus Patterson.
Jean Démosthène Dugourc: A Life by Design. Susan R Kinsey.
Engineers' Brasswork: Industrial Folk Art of North-East England 1860-1914. Peter Brears.
A Skillet Handle on a Fireback. Jeremy Hodgkinson.
Brass Skimmers, Ladles and Slices of the late Seventeenth and Eighteenth Centuries and their Makers' Marks. Roderick and Valentine Butler, Christopher Green, Neil Bollen.
The Liverpool Sailors' Home. Stephen McKay.
Medieval Eating Knives in England. Simon Moore.
English Brass Warming Pans. Malcolm Jones.

NOTES AND QUERIES

Reflections on a Celtic Mirror from Holcombe, Devon. Nicholas Riall.
Some Rare Medieval Spoons. David Moulson.

BOOK REVIEWS

The Brass Eagle Lecterns of England (Marcus van der Meulen). Christopher Green and Roderick Butler.
The Art of the Door Knocker (Garry C Scroop). Diana Crawforth-Hitchins and Andrew Crawforth.
The Museum and The Factory: The V&A, Elkington and the Electrical Revolution (Alistair Grant and Angus Patterson). Martin Levy.