Footman made from a spit-jack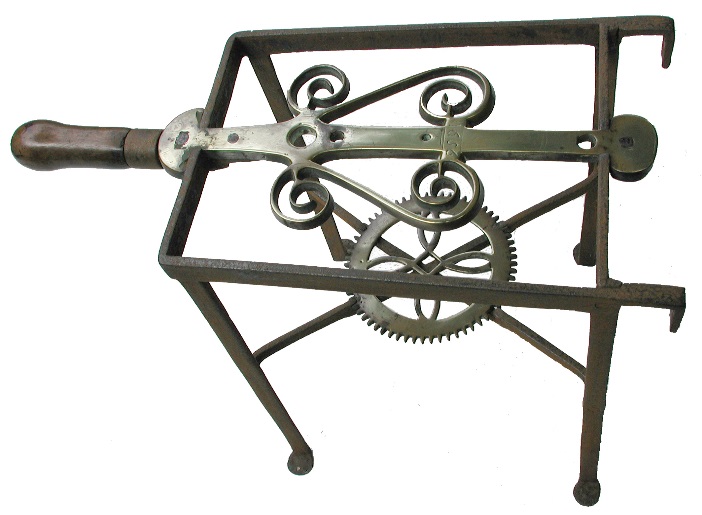 Material: Brass and wrought iron
Dimensions: Length: 48.3cm / 19in, Width: 21cm / 8 ½in, Height: 35.5cm / 14in
Date: Probably late 18th century (spit-jack dated 1656)
Maker or Retailer: Unknown
Present Location: Private collection
Explanation:
The sand-cast brass top plate of this large footman was previously the front plate of a spit-jack, and the toothed wheel below it was once the worm-wheel.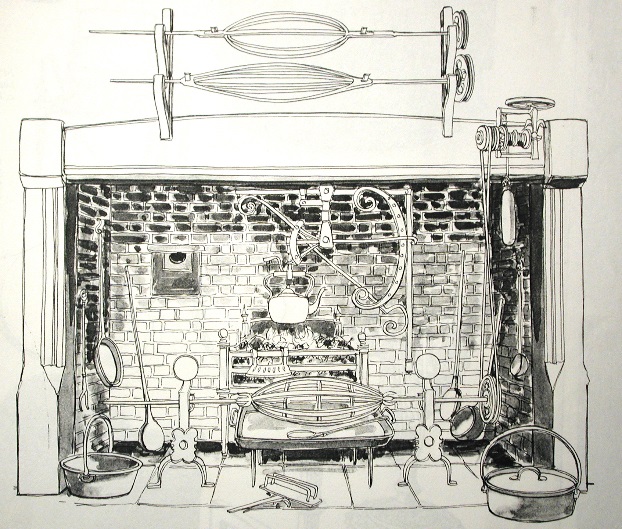 Crudely engraved on the plate is the date 1656, the earliest so far recorded for an English spit-jack, and the worm-wheel is one of the largest recorded.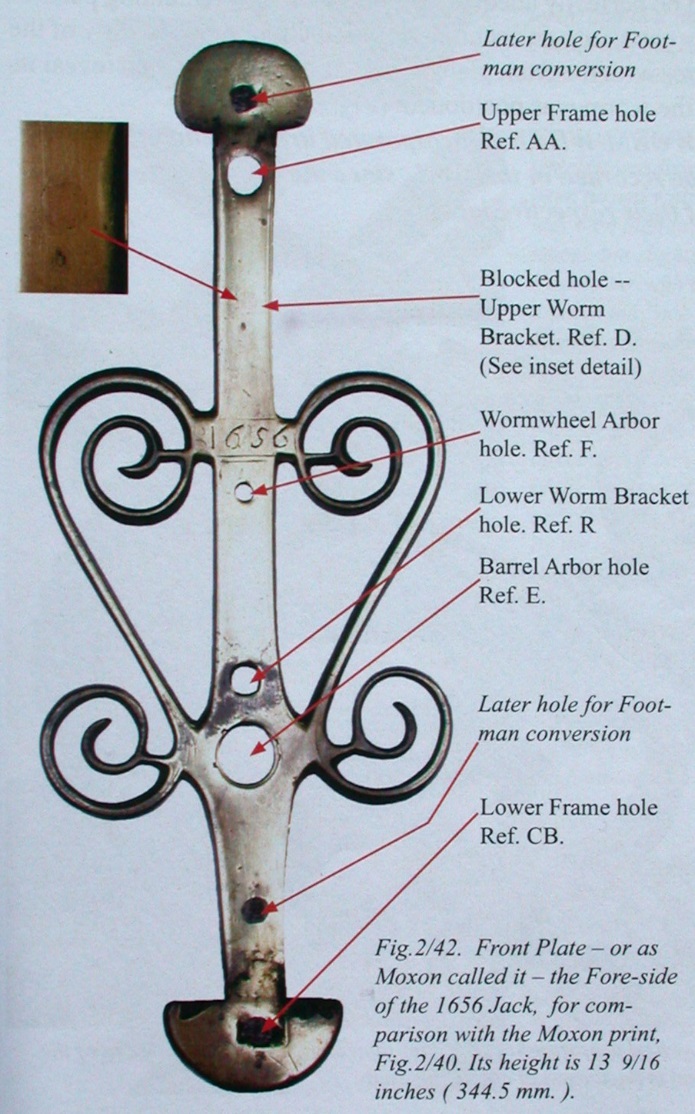 By the latter years of the 18th century, this jack was doubtless worn out.  When replacing it, its owner, probably thinking these two brass elements too attractive to throw away, had the local blacksmith make them into this footman. Thus, by a fortuitous piece of recycling, domestic history was preserved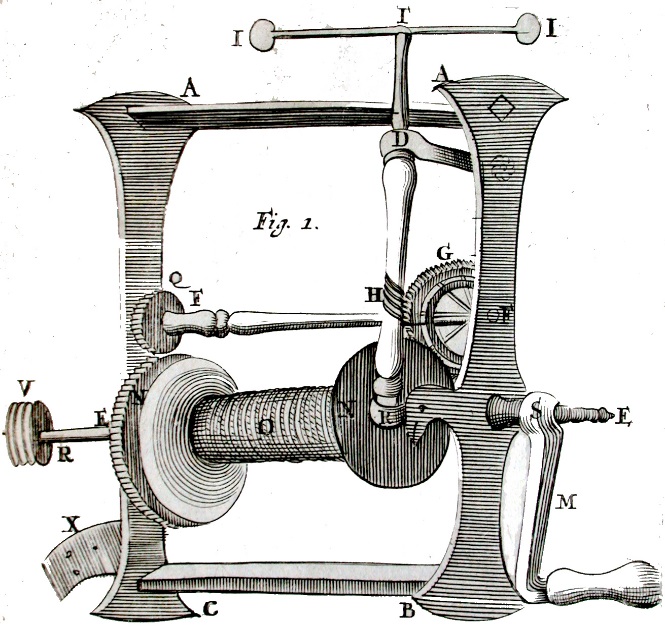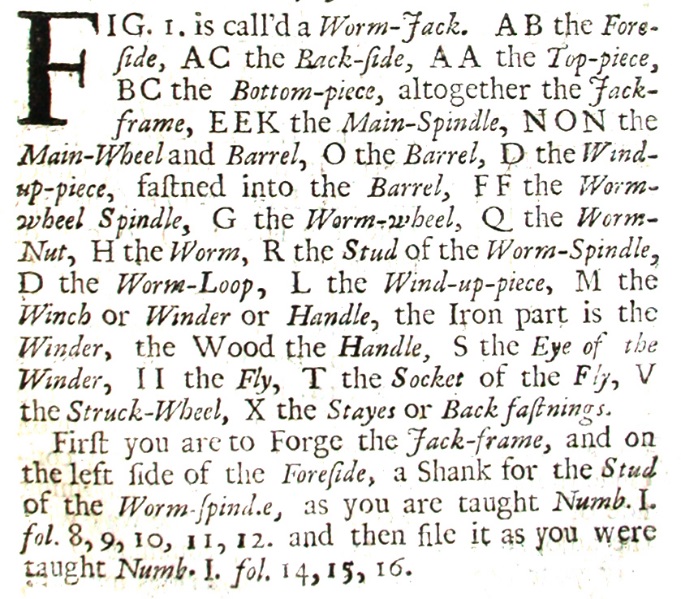 References:
Fig.2. Drawing from photograph of display in York Museum of a typical jack set up
Fig.3.  Joseph Moxon,  "Mechanik Exercises or The Doctrine of Handy-Work" Published in 1683.  Detailed instructions for a Blacksmith of how to make various implements, including the illustrated Spit Jack.