Category:
Trivets/Footmen
Key Reference:
Kelly, R. & Ellwood, J., 1990. A Collector's Guide to Trivets & Stands. Golden Era Publs.
Berney, E.S., 1977. The Collector's Guide to Pressing Irons and Trivets. Crown Publishers
Gentle, R., & Feild, R., 1994. Domestic Metalwork 1640 – 1820. Antique Collectors' Club.
Rosack, M. L., 2006. Antique American trivets and stands. JAMS Vol 14.
Deeley, R., 2011. The Cauldron, the Spit and the Fire. Gold Cockerel Books
Lindsay, J. Seymour., 1970. Iron and Brass Implements of The English House. Alec Tiranti Publ. (revised reprint of 1927 edn publ. Medici Society).
Chinnery, V., 2016. Names for things. Oblong. pp. 255-256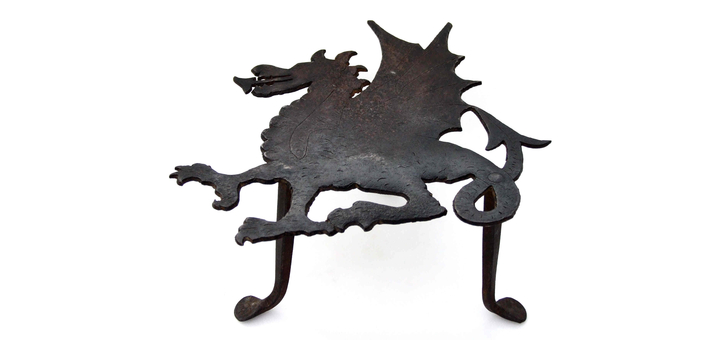 Material: Wrought iron Dimensions: Height: 11cm / 4 ⅜in, Width: 23cm / 9in Place of Origin: Grosmont, Monmouthshire, Wales Date: Late 19th or early 20th century Maker or Retailer: John Bryan Senior or John...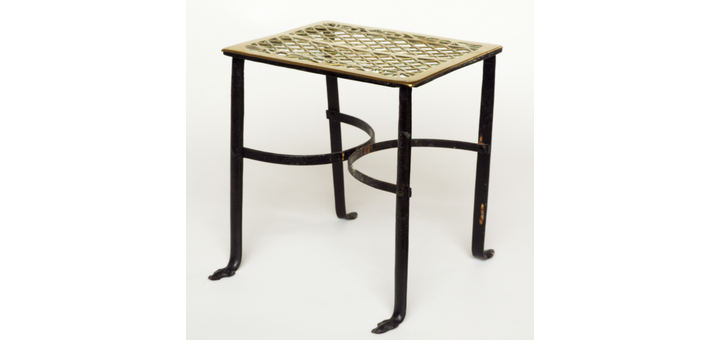 Material: Cast brass and wrought iron Dimensions: Width: 24.2cm / 9 ½in Place of Origin: Warrington, England Date: Probably early 19th century Maker or Retailer: Ainsworth Present Location: Private collection Explanation: The footman served the same purpose as the trivet,...