Cast Iron Trivet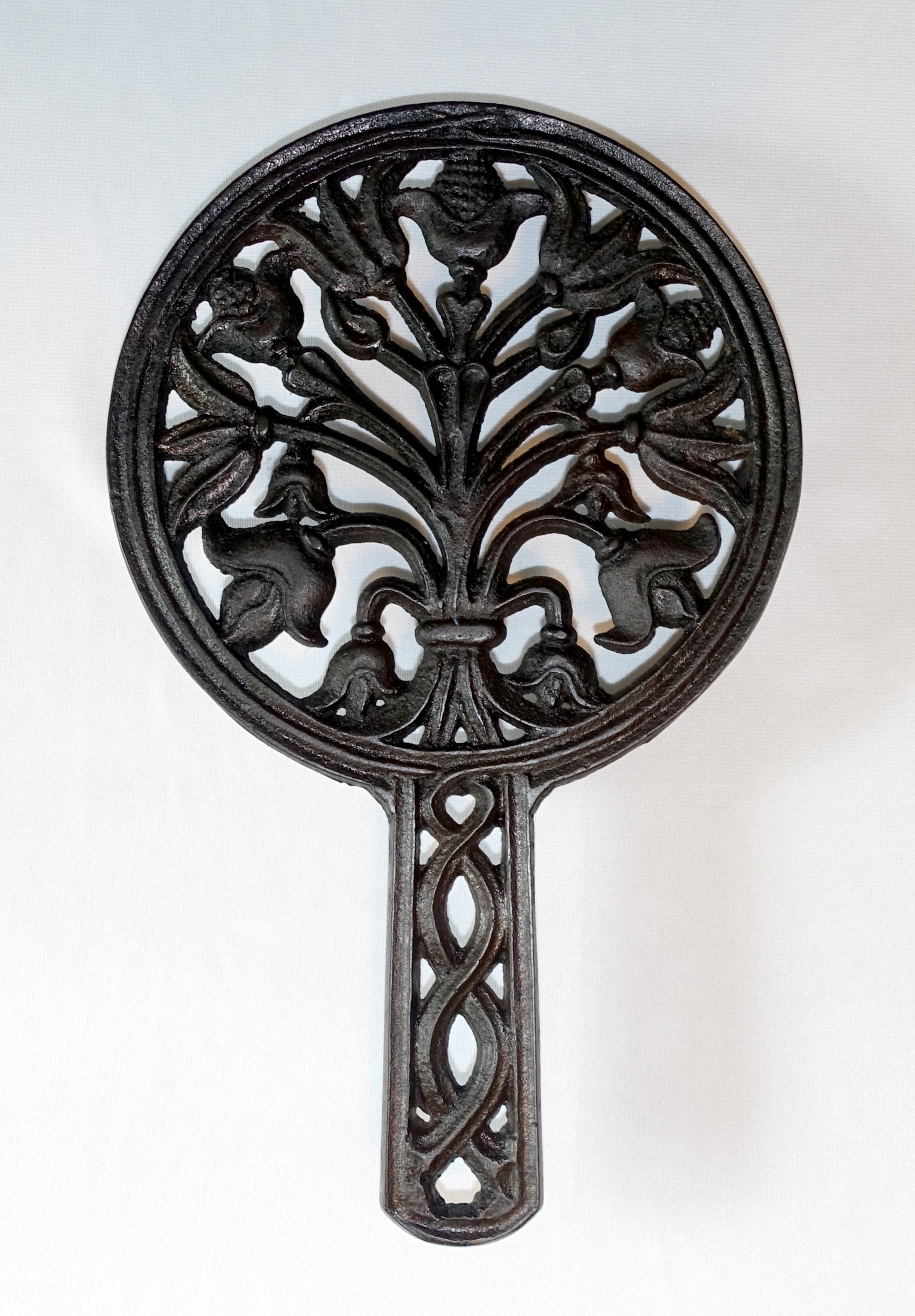 Material: Cast iron
Dimensions: Length overall: 31.8cm / 12 ½in, Width: 19.7cm / 7 ¾in, Legs: 4.2cm / 1 ⅝in
Place of Origin: Baltimore, Maryland, USA
Maker or Retailer: William B. Rimby
Present Location: Private collection
Explanation:
This cast iron trivet features a beautifully detailed bouquet of tulips with a pierced ornamental handle.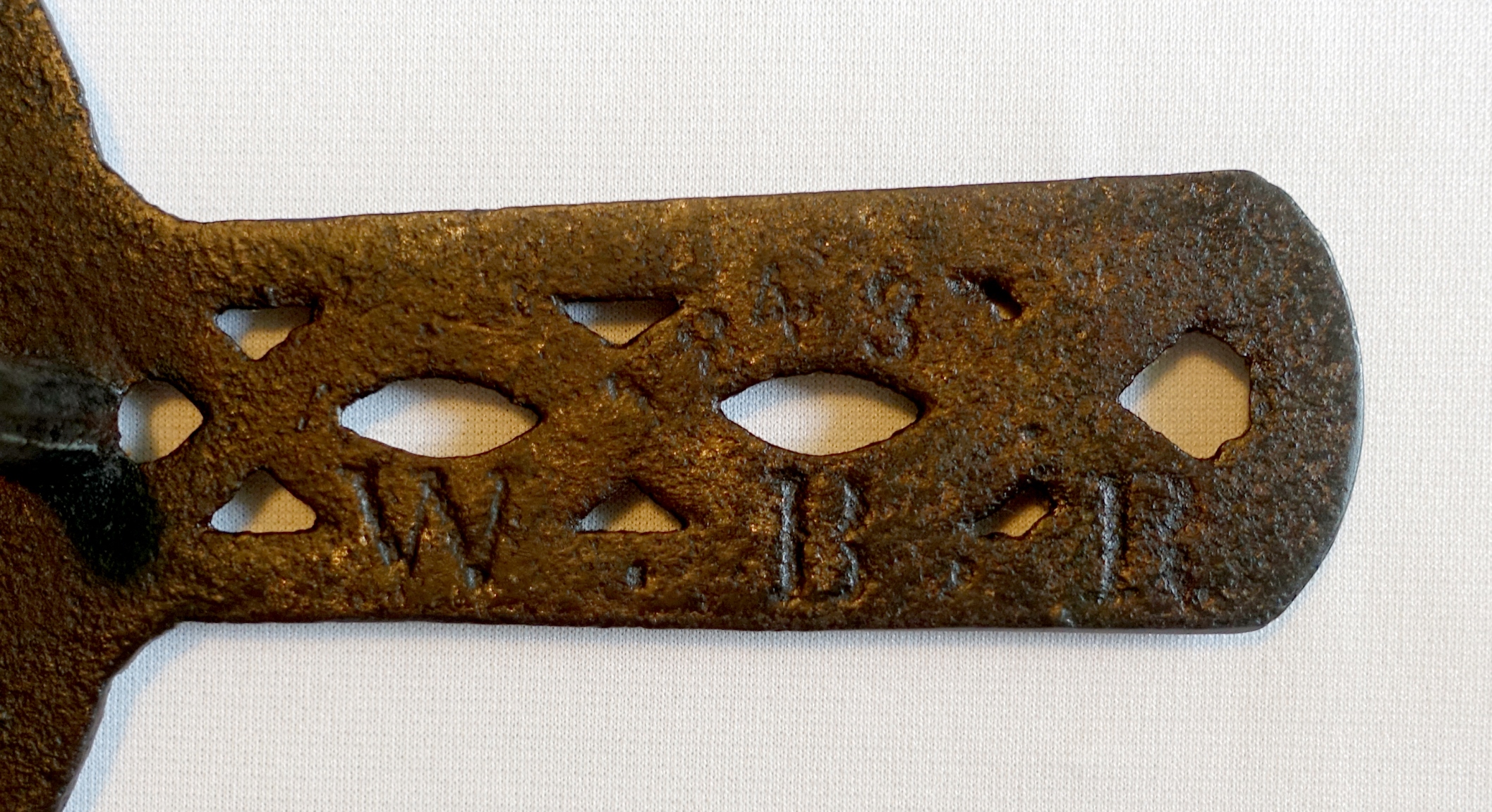 On the reverse are cast the initials WBR and the date 1843. Designed for use in the kitchen or on the table, the trivet weighs 2 lb 3 oz (992 grams).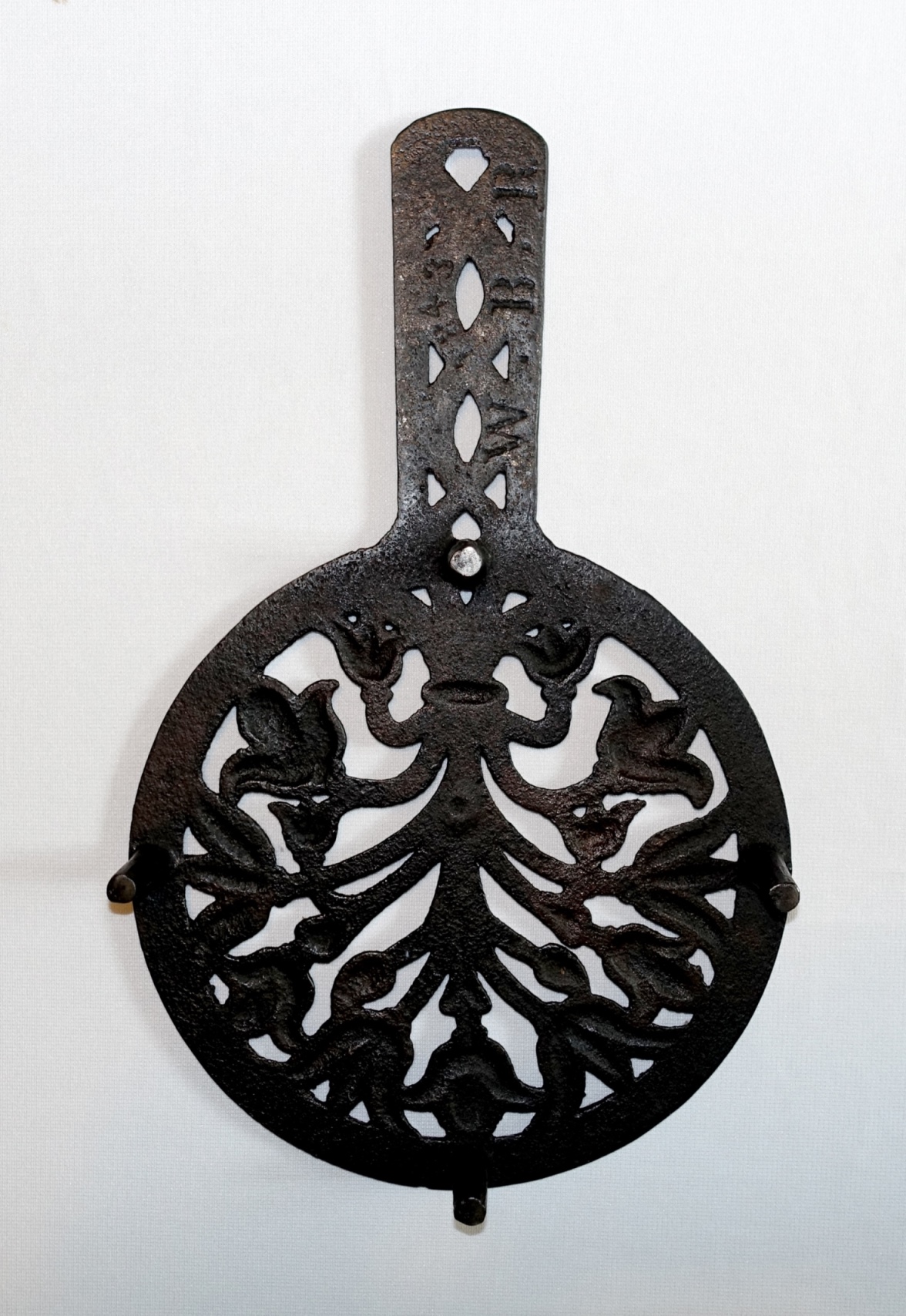 William B. Rimby was a moulder working at Starbucks & Shannon's Foundry in Baltimore, Maryland. A number of different trivet designs, marked with his initials or name, were produced between 1841 and 1843. Early American trivets are rarely marked, so the fact that Rimby trivets are signed makes them highly collectable.
References:
Kelly, Rob Roy & Ellwood, James, A Collector's Guide To Trivets & Stands, Golden Era Publications, Lima, Ohio, USA, 1990
Rosack, Margaret Lynn, The Expanded A-Z Guide To Collecting Trivets, Collector Books, Paducah, Kentucky, USA, 2010