Welsh Dragon Trivet
Material: Wrought iron
Dimensions: Height: 11cm / 4 ⅜in, Width: 23cm / 9in
Place of Origin: Grosmont, Monmouthshire, Wales
Date: Late 19th or early 20th century
Maker or Retailer: John Bryan Senior or John Bryan Junior
Present Location: Private collection
Explanation:
Trivets stood by the fire to keep pots and kettles warm. This rare wrought iron trivet is a piece of Welsh folk art.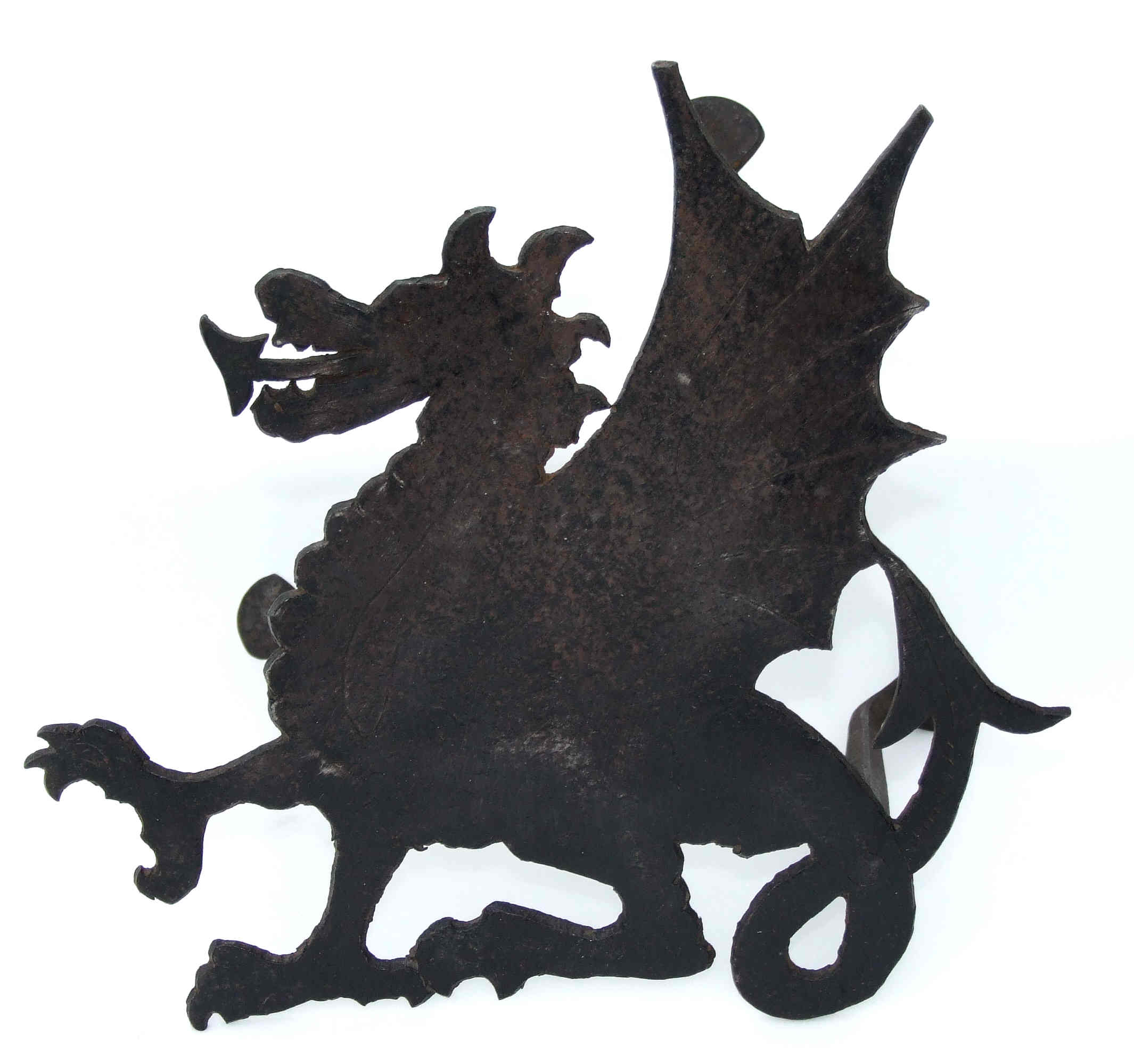 Blacksmith-made in the shape of a dragon (the Welsh emblem), it is stamped on the underside J BRYAN GROSMONT, which enables it to be dated to the late 19th or early 20th century.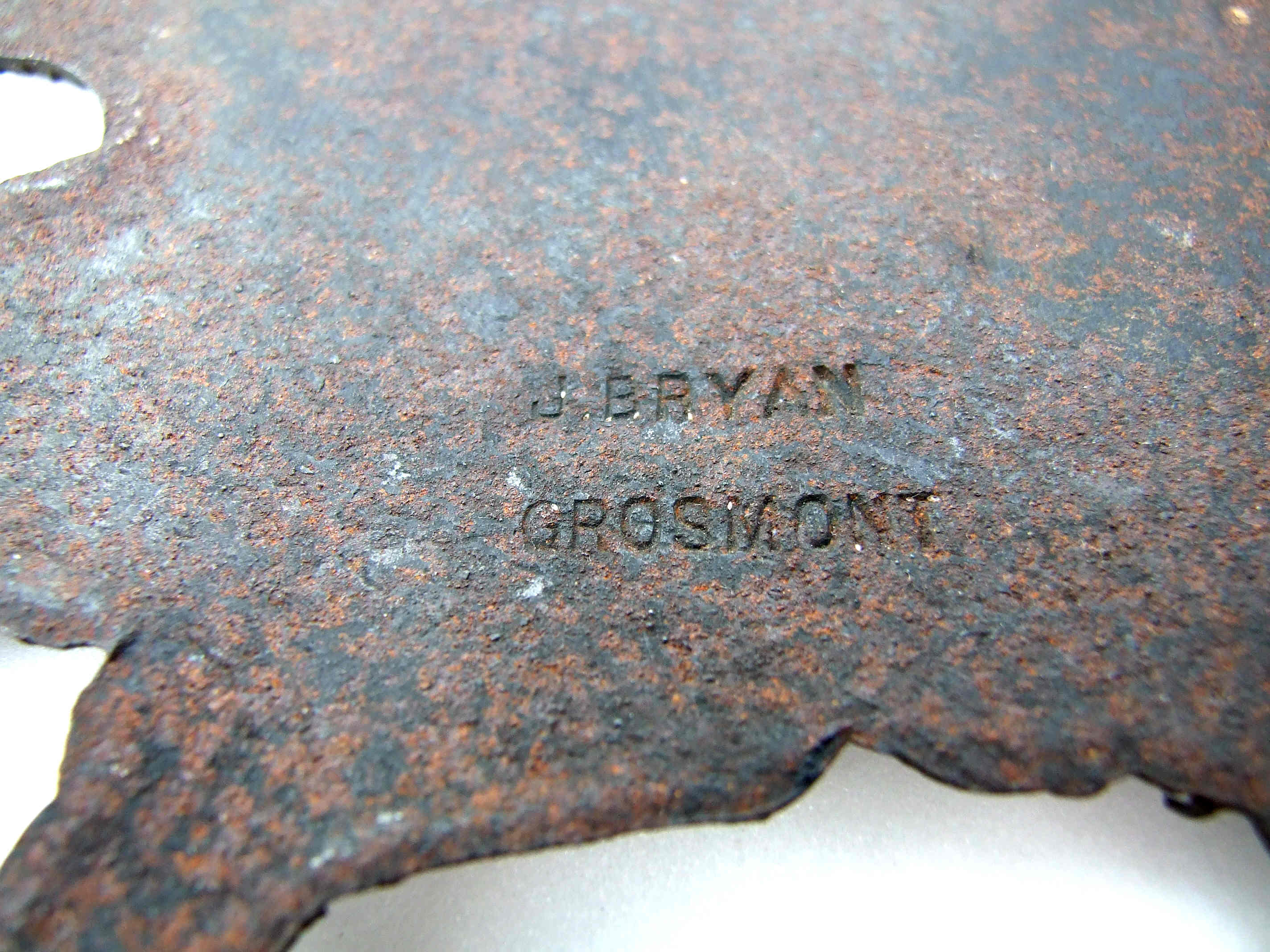 The 1901 Census records John Bryan, 64, a blacksmith, living at Myrth (Myrtle?) Cottage, Grosmont, Monmouthshire, with his wife, Harriett, 60, and his son John, 28, also a blacksmith, together with William Richards, his 18 year-old apprentice.
References:
1901 census transcription-Monmouthshire
Robert Deeley with Andrew Crawforth & David Pearsall, 2011. The Cauldron, The Spit & The Fire, How We Cooked With Fire From Downhearth To Bargrate.  Gold Cockerel Books. ISBN 9780947870737