Pair of 16th Century Nesting Weights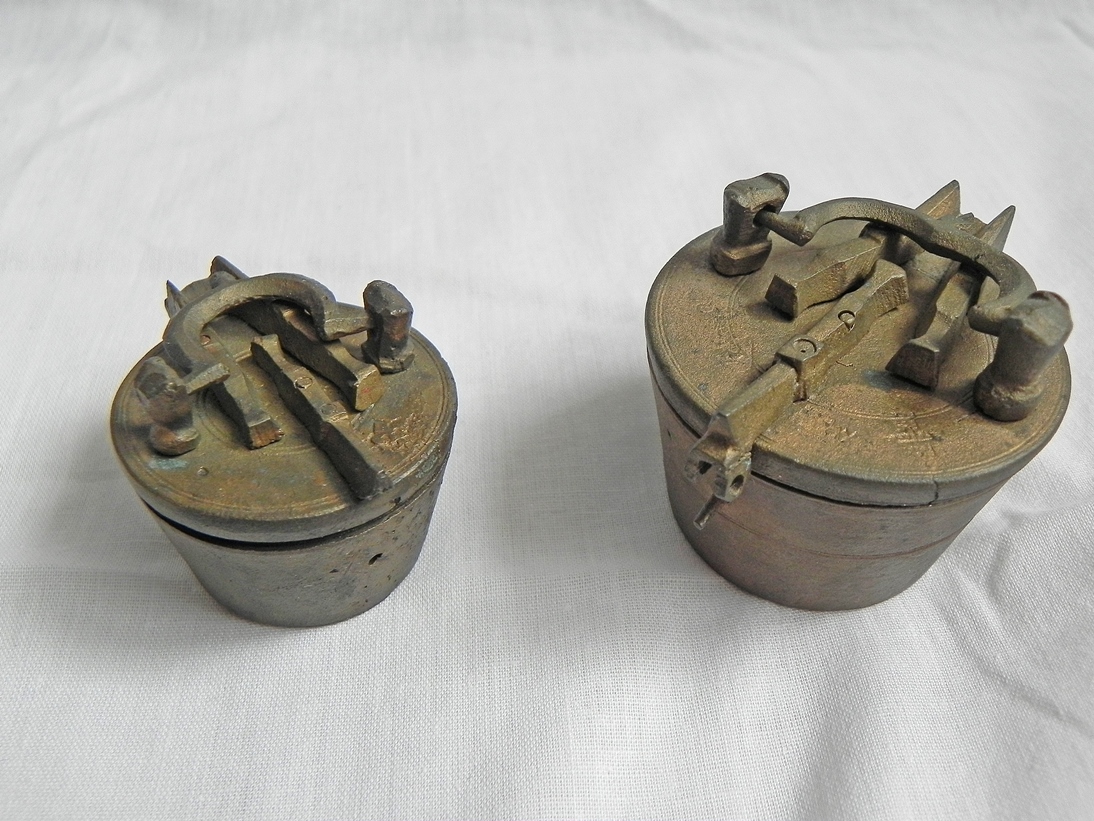 Material: Brass (Cu 82-85%, Zn 11-15%, Pb 1.5-3%)
Dimensions: 1. Dia at lid 5.0cm, height to rim 3.0cm. 2. Dia at lid 4.0cm, height to rim 2.2cm
Place of Origin: Believed to be Nuremburg
Maker or Retailer: The makers' marks are small devices (in this case a fleur-de-lis and a crown) on the lids
Present Location: Private collection
Explanation:
The weights in the larger of these nests conform to the Castillian libra and in the smaller to the half libra.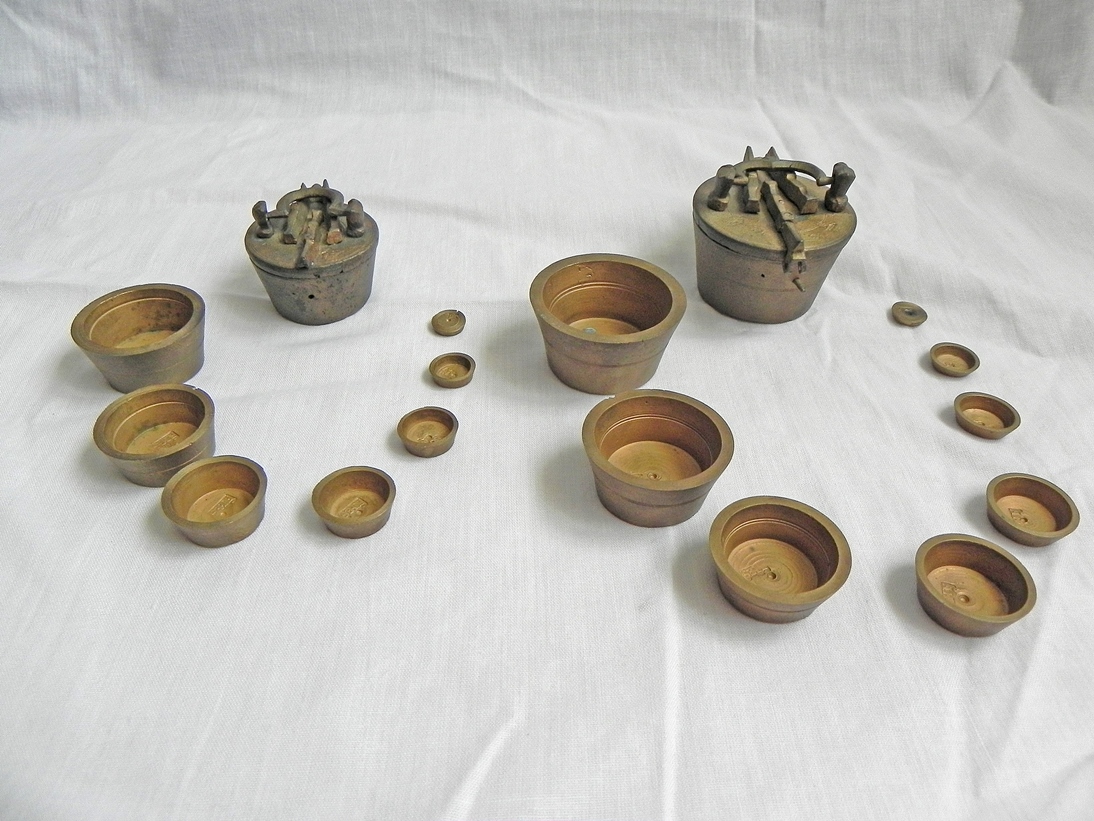 The larger cup is missing its hinge-pin and part of its front fastening.  The smaller cup is missing its front fastening.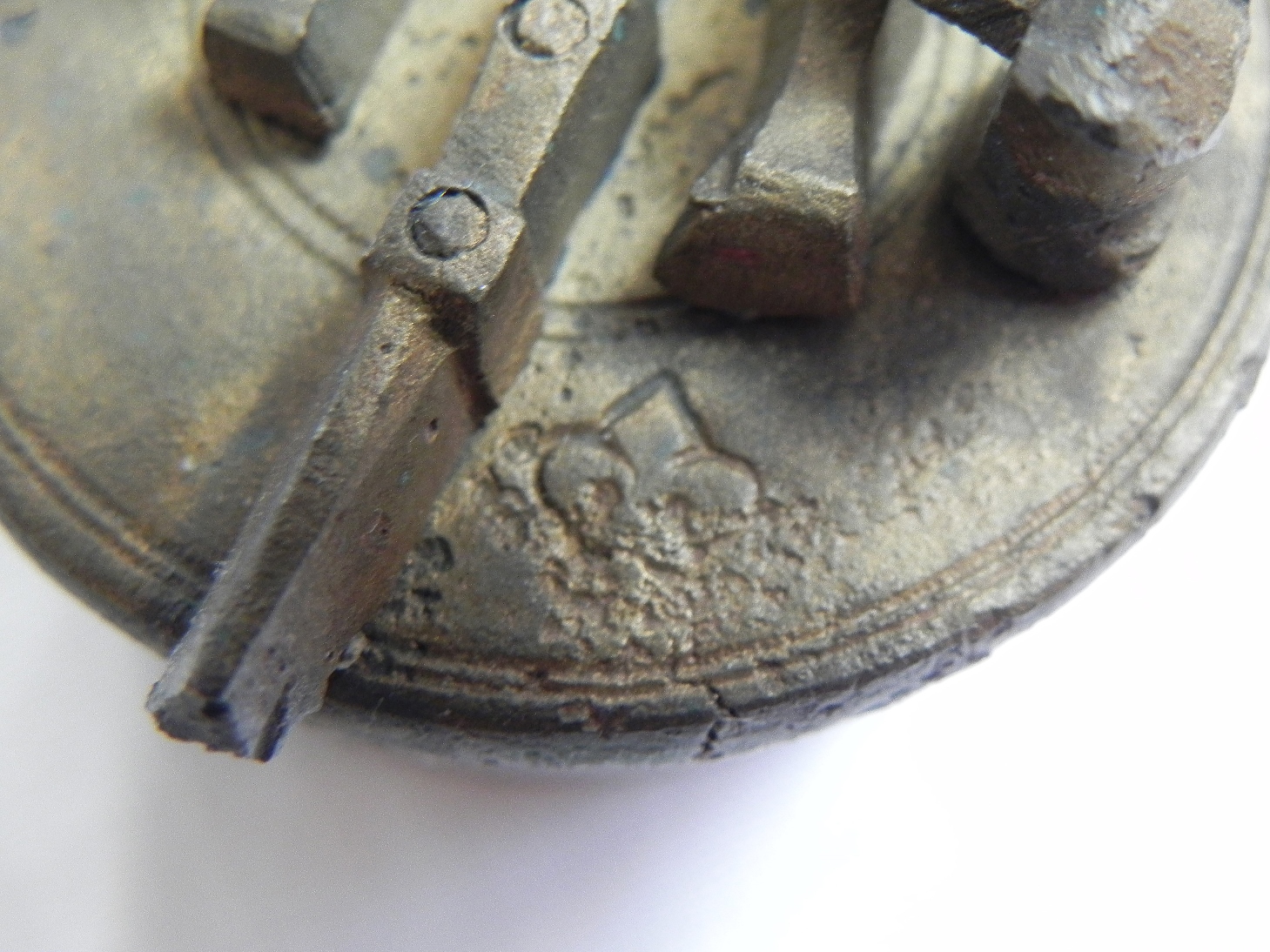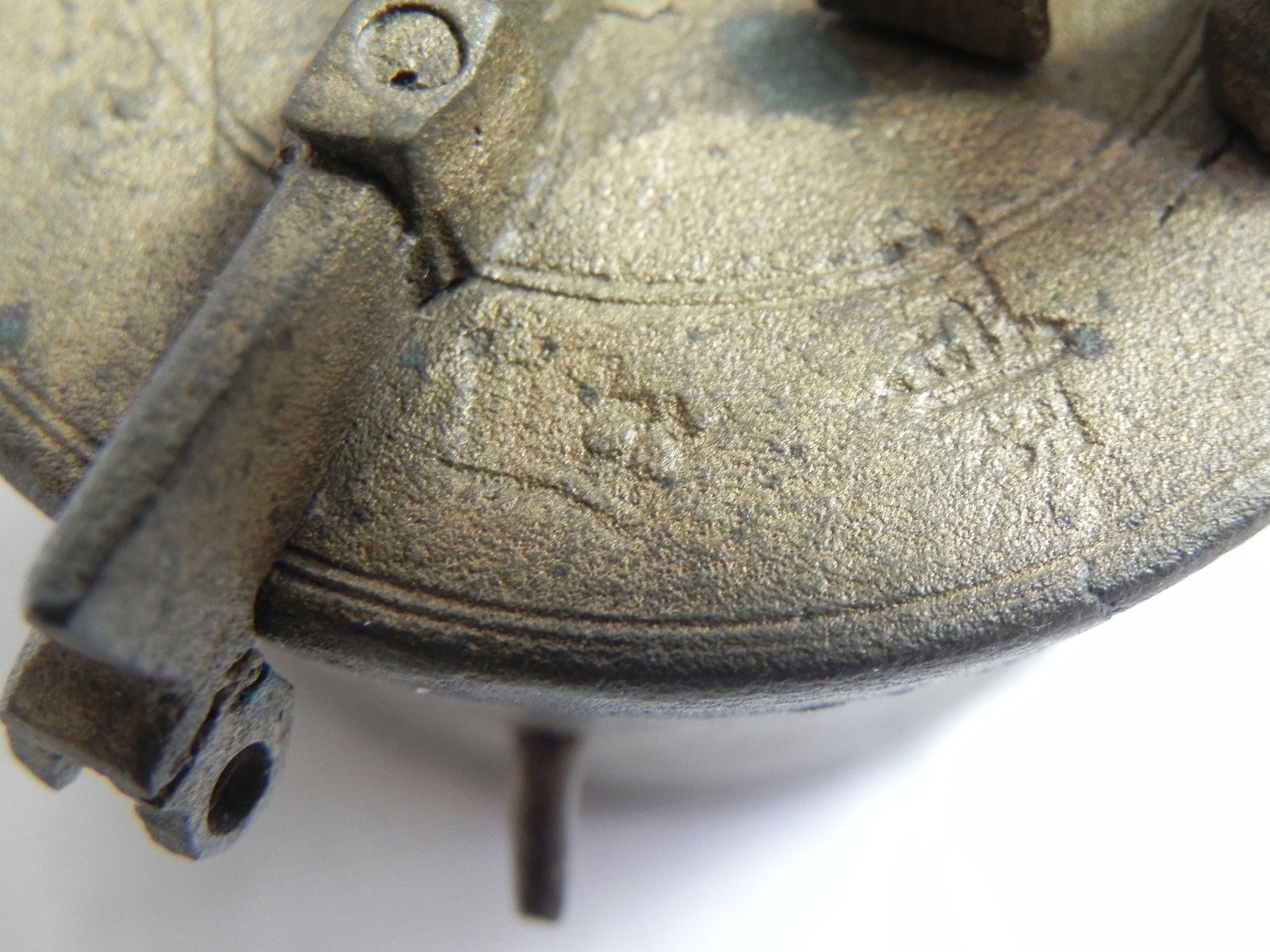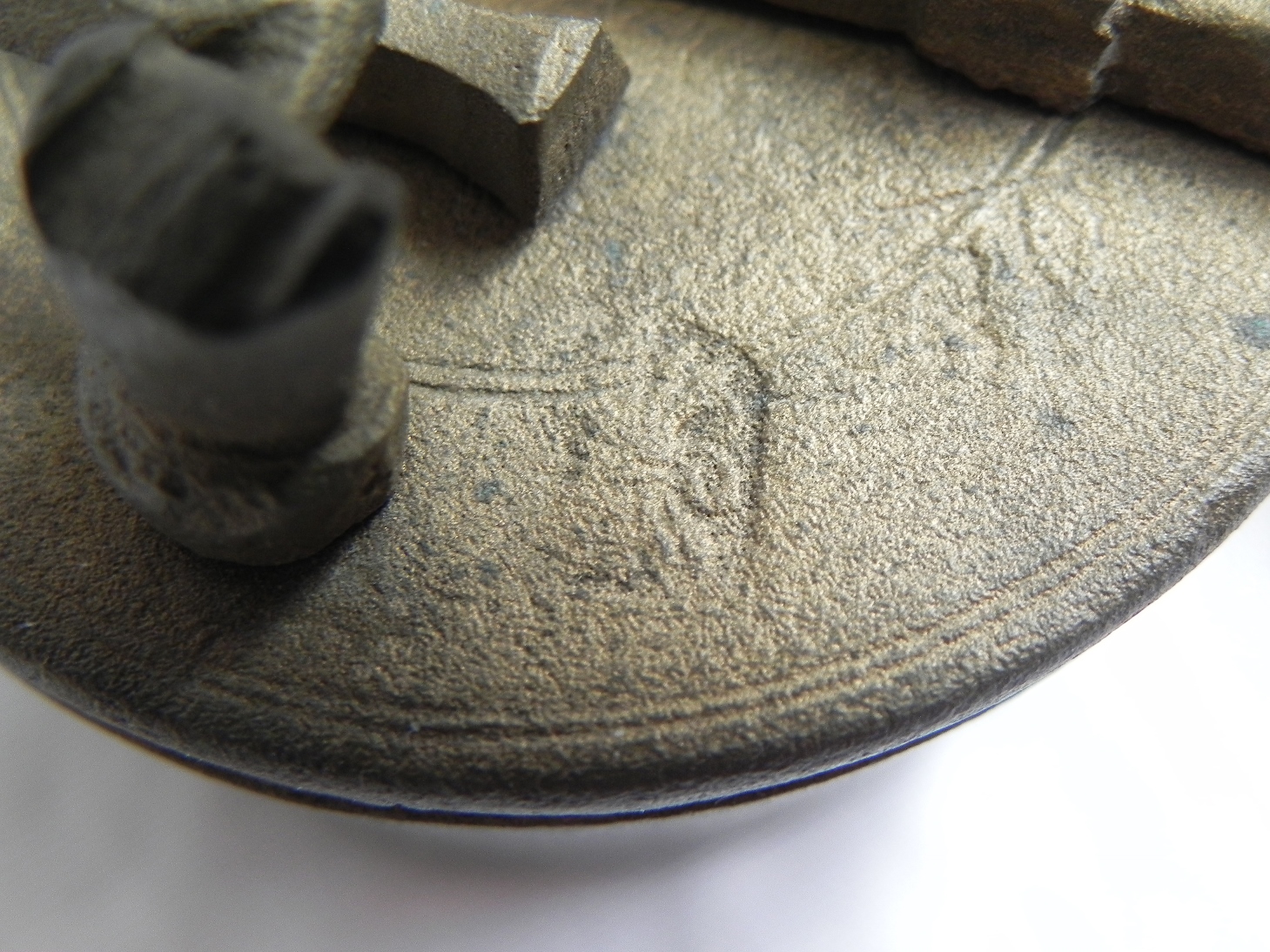 The style of the makers' marks is consistent with Nuremberg makers, although there are no definite bases for attaching the marks to named makers at this early date. There is also the possibility that these weights were made in Antwerp or elsewhere in the Low Countries, imitating the Nuremberg style and marks.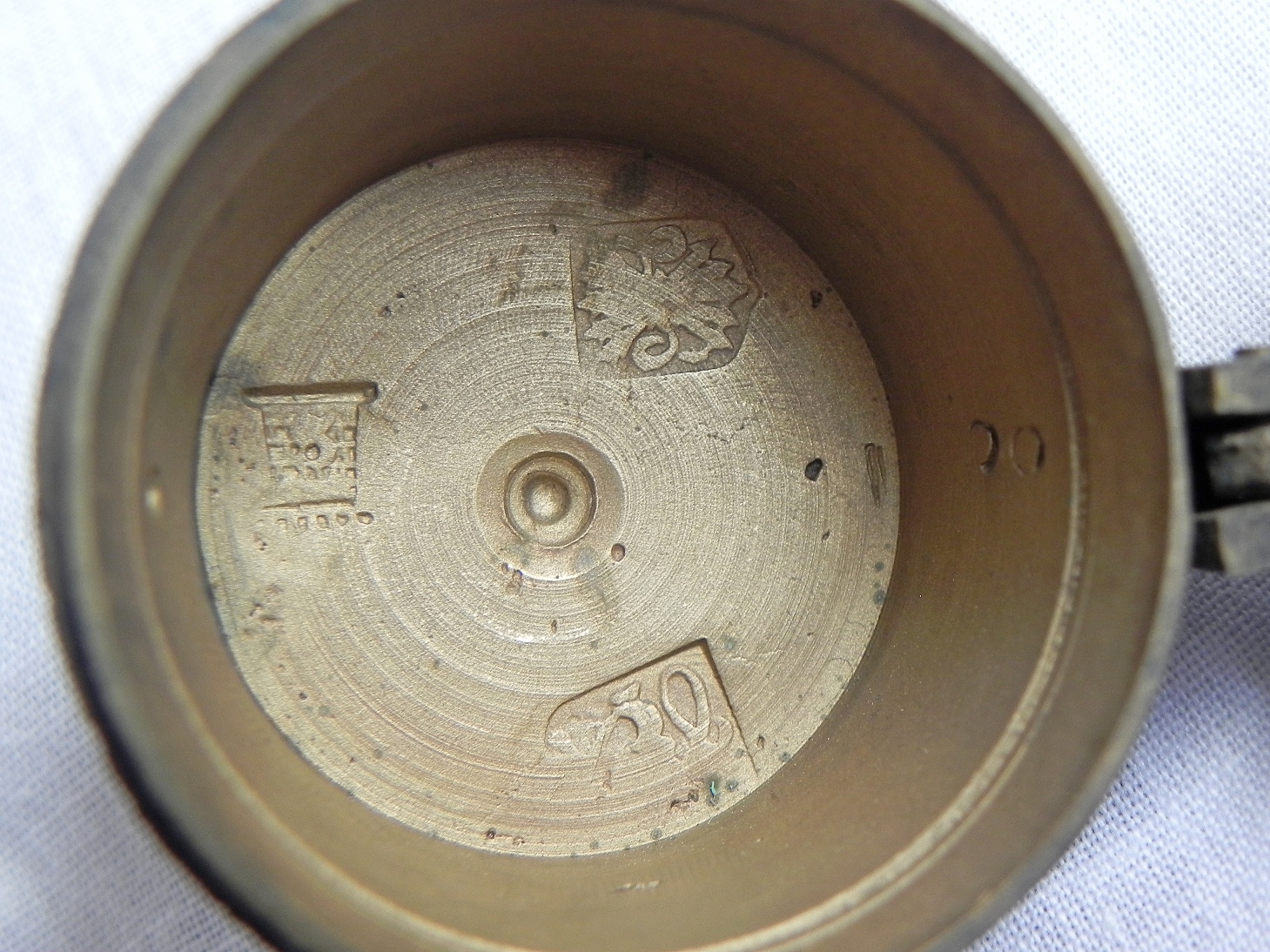 Each outer case bears, in addition to the maker's mark, three further arks: two are the badges of Ferdinand (bundle of arrows) and Isabella (yoke with traces). The third is a tower device as yet not understood.
Each interior weight bears a mark that reads AHES with conjoined HE and a breve over the A. This is likely to be a Spanish adjuster's mark. The graduated series of weights contained in each set form a series of which the outer case is itself the largest weight, and all exhibit filing by an adjuster.
These items were recovered from the 'Pewter Wreck' found off Punta Cana, the easternmost point of Hispaniola.
References:
Hanns-Ulrich Haedeke, Metalwork, 1969. Weidenfeld & Nicolson. ISBN 297179101
P. Lockner, Die Merkzeichen der Nürnberger Rotschmiede. 1981. Deutscher Kunstverlag. ISBN 3422007032