Punta Cana Candlestick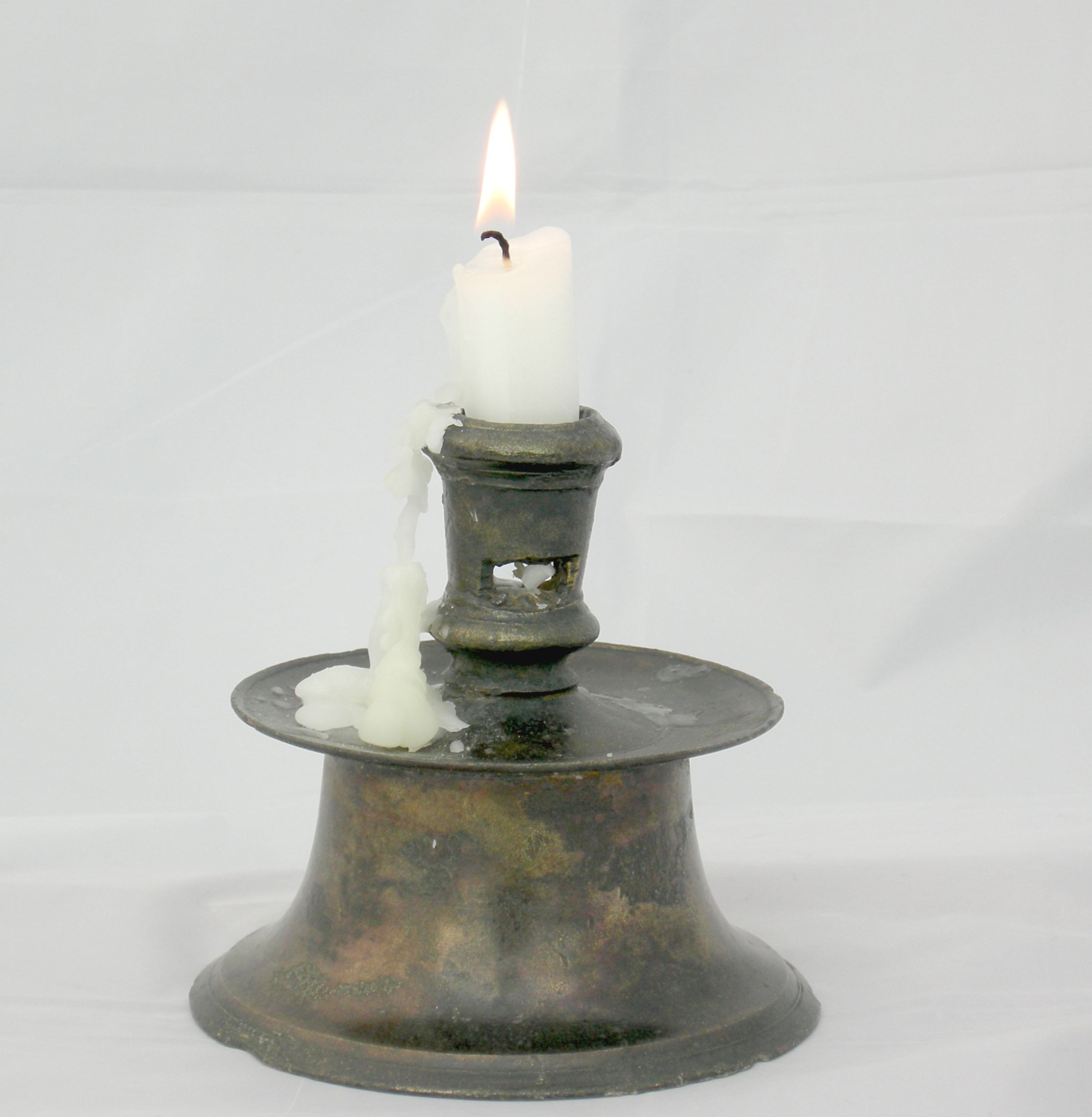 Material: Copper alloy, probably bronze
Dimensions: Height: 11.5cm / 4 ½in
Place of Origin: North-west Europe
Date: Circa 1550
Maker or Retailer: Unknown
Present Location: Private collection
Explanation:
Candlesticks of this form, known as 'capstan' candlesticks from the shape of the base, are among the most numerous surviving household objects of the 16th century, doubtless due to their compact and robust design. Little is known of their makers, but they were produced for over a century, apparently throughout much of Western Europe. Many minor variations of style are recorded – this type probably came from the Low Countries or southern Germany.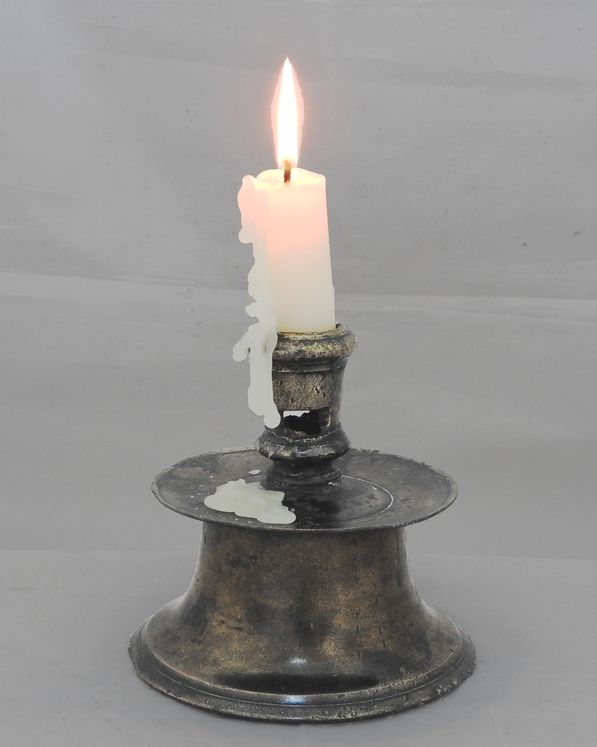 The long period of production makes it difficult to date these candlesticks with certainty, but the present example can be attributed with confidence to the mid-16th century. It was recovered from a shipwreck off Punta Cana, the easternmost point of the island of Hispaniola in the Caribbean; the artefact assemblage from the wreck places it firmly in the period 1545-1560. It is known as the Pewter Wreck for the prodigious quantity of pewter amongst the cargo, but the other base metalware finds are of no less interest.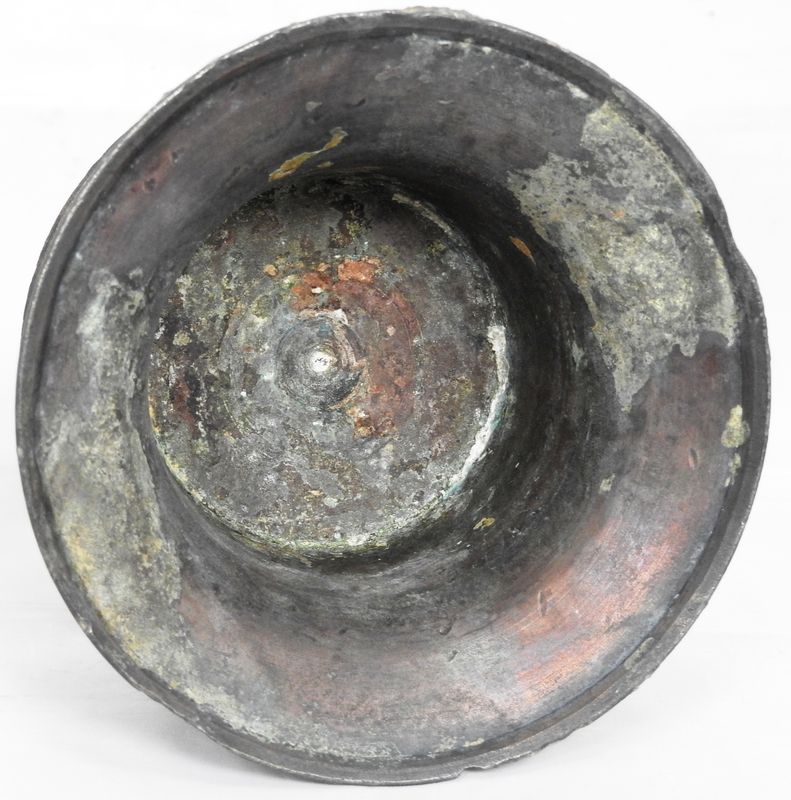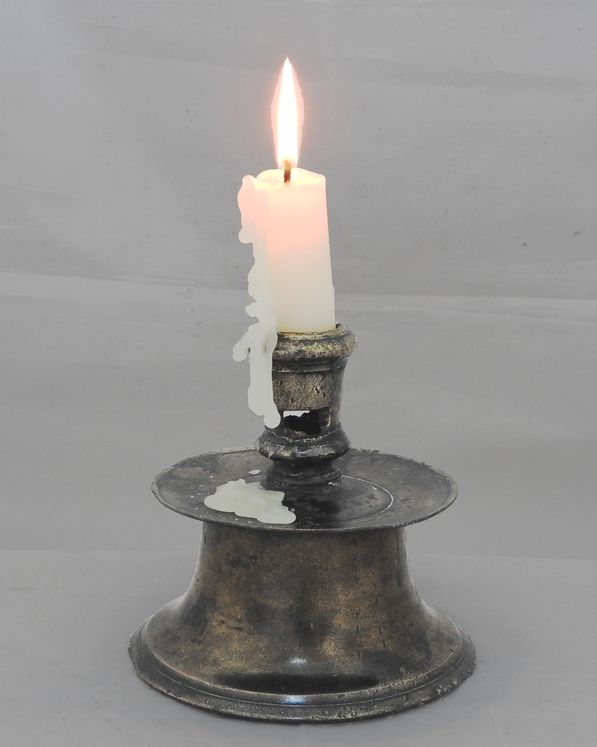 Candlesticks, pewter plates, porringers and flagons, bronze mortars, brass basins, nested weights and much else besides were gathered from manufacturing centres across Europe, loaded at Seville, and shipped across the Atlantic to furnish the homes of early Spanish colonists. In this case the ship was wrecked some 100 miles short of the likely destination, Santo Domingo.
Apart from minor damage incurred during 450 years on the seabed, this candlestick is otherwise in mint condition. Unlike most other surviving examples, it has rough, sharp edges and crisp detail.
Reference:
Ronald F. Michaelis, Old Domestic Base-Metal Candlesticks, Antique Collectors' Club, Woodbridge, Suffolk, 1978, ISBN 0902028278, pp. 49 – 59