17th Century Oval-based Enamelled Candlestick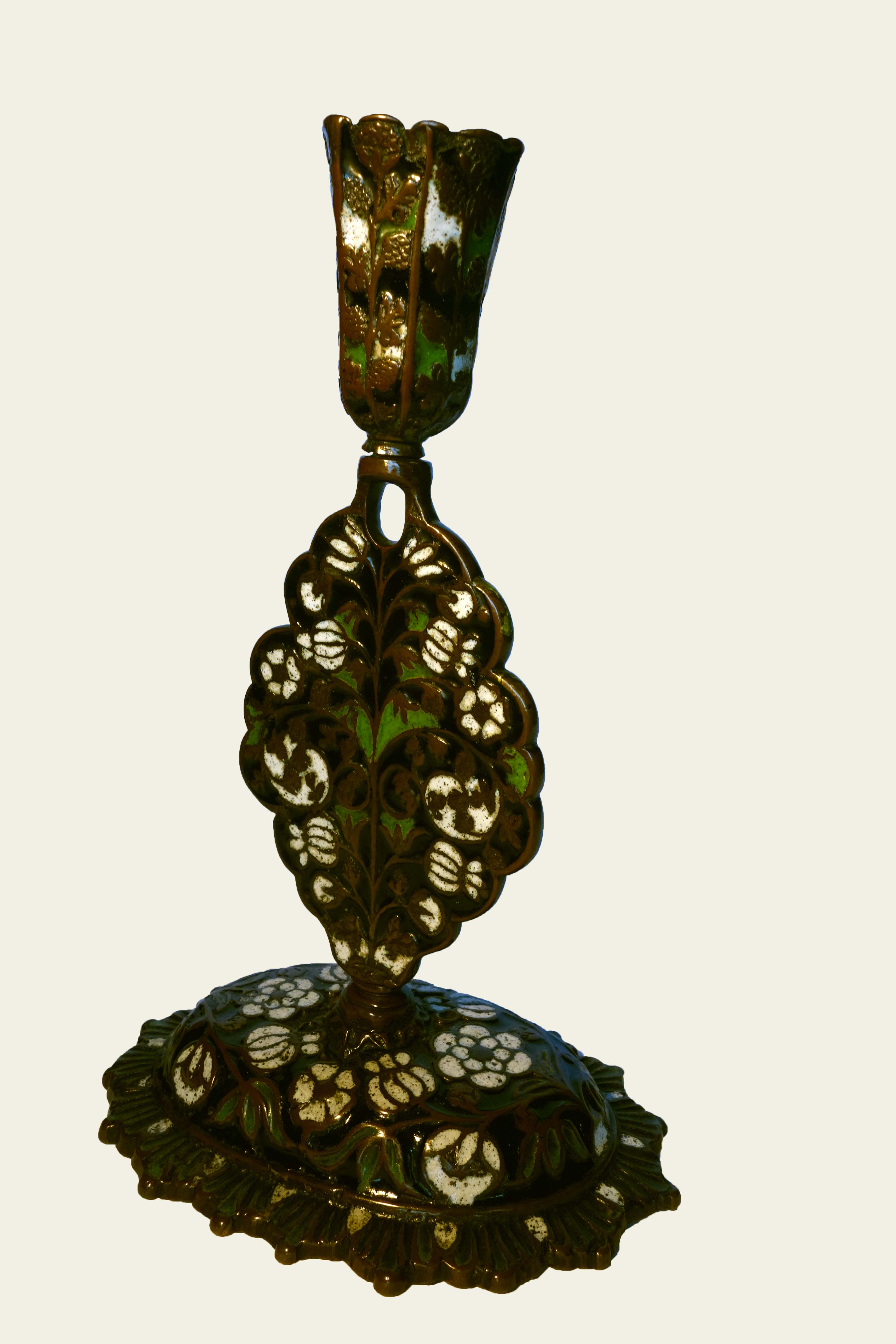 Material: Copper alloy with enamel inlay
Dimensions: Height: 22cm / 8 ⅝in
Place of Origin: London, England
Maker or Retailer: Almost certainly Stephen Pilcherd and Anthony Hatch
Present Location: Private collection
Explanation:
This Stuart-period enamel candlestick is an unusual form, with what may be the only surviving colour combination of black, green and white. Objects of this type were traditionally known as 'Surrey enamels', in the belief that they were made in Esher. However, as the result of scholarly research by Claude Blair and Angus Patterson, published in the Journal of the Antique Metalware Society in 2005 and 2006, they are now attributed to the London workshop of Stephen Pilcherd and Anthony Hatch.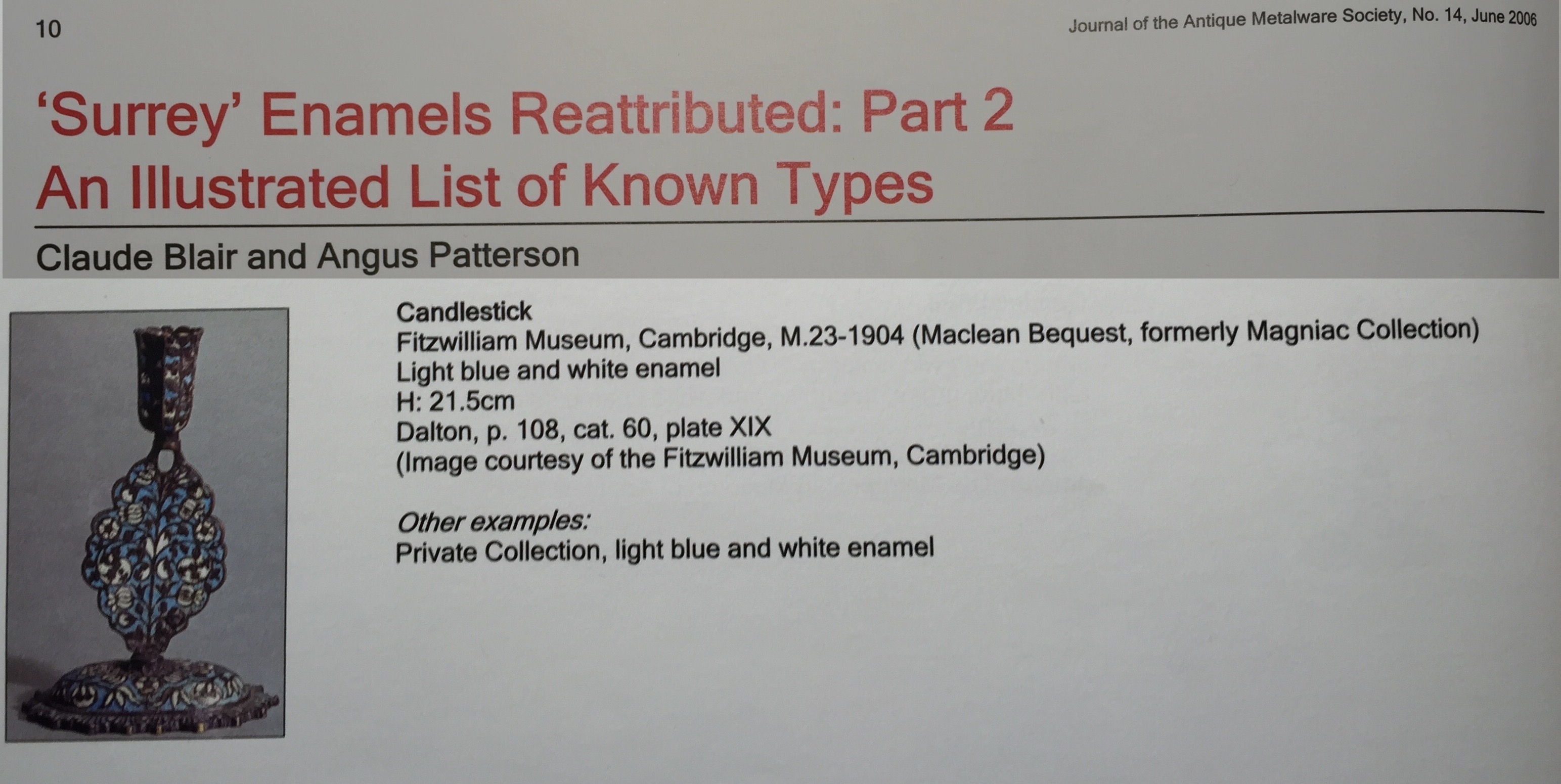 Surviving enamels comprise various different objects, with a preponderance of candlesticks in different designs. They are very rare and it seems likely that they were made exclusively for the upper echelons of 17th century society.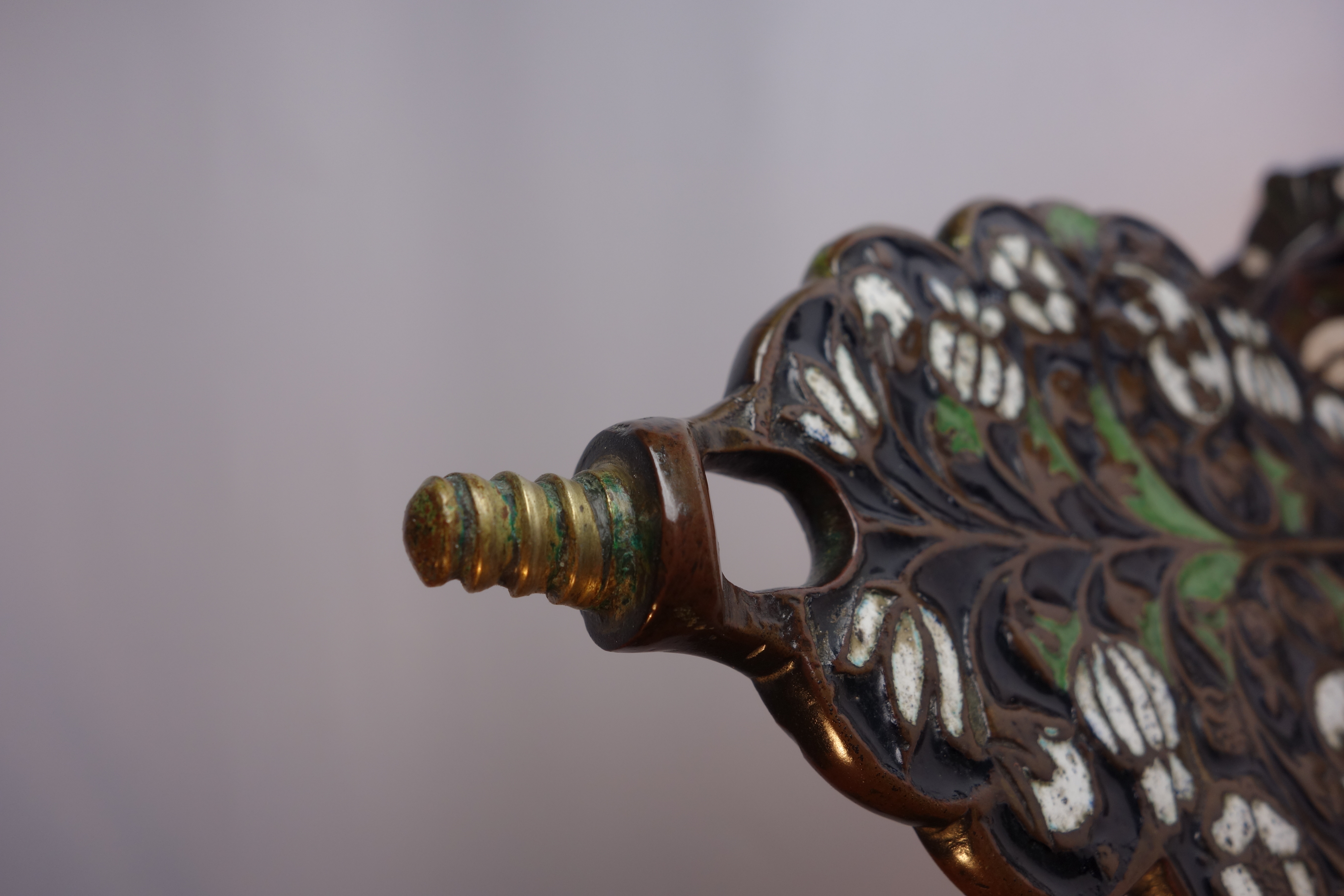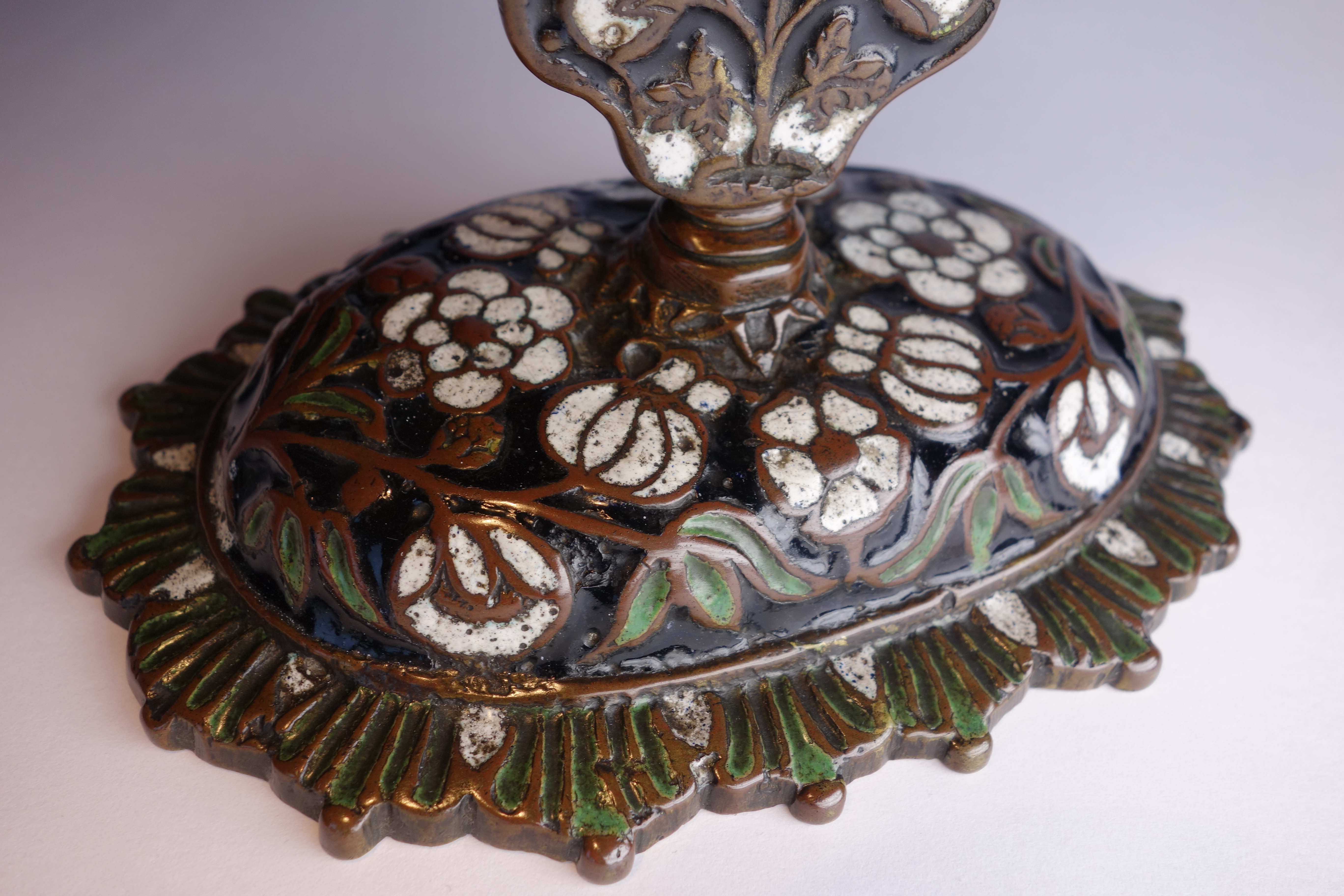 This candlestick is formed of three cast elements – base, stem and socket, joined together by coarsely hand-cut screw threads; the one beneath the base has been peaned over, so it is no longer possible to separate it from the stem.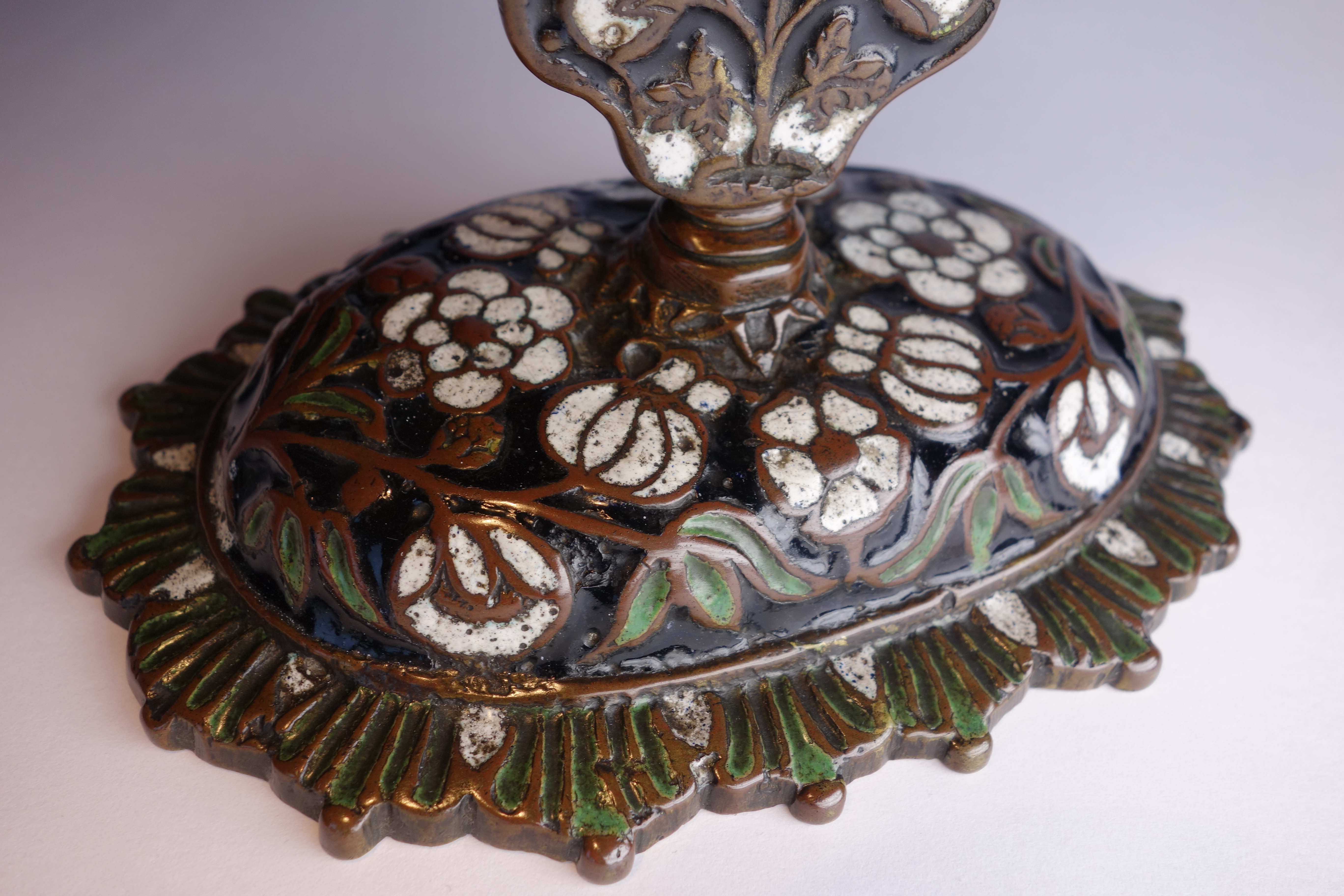 There is a pleasing rich, dark patination on the upper parts of the candlestick, with clearly visible scraping and finishing on the underside of the base.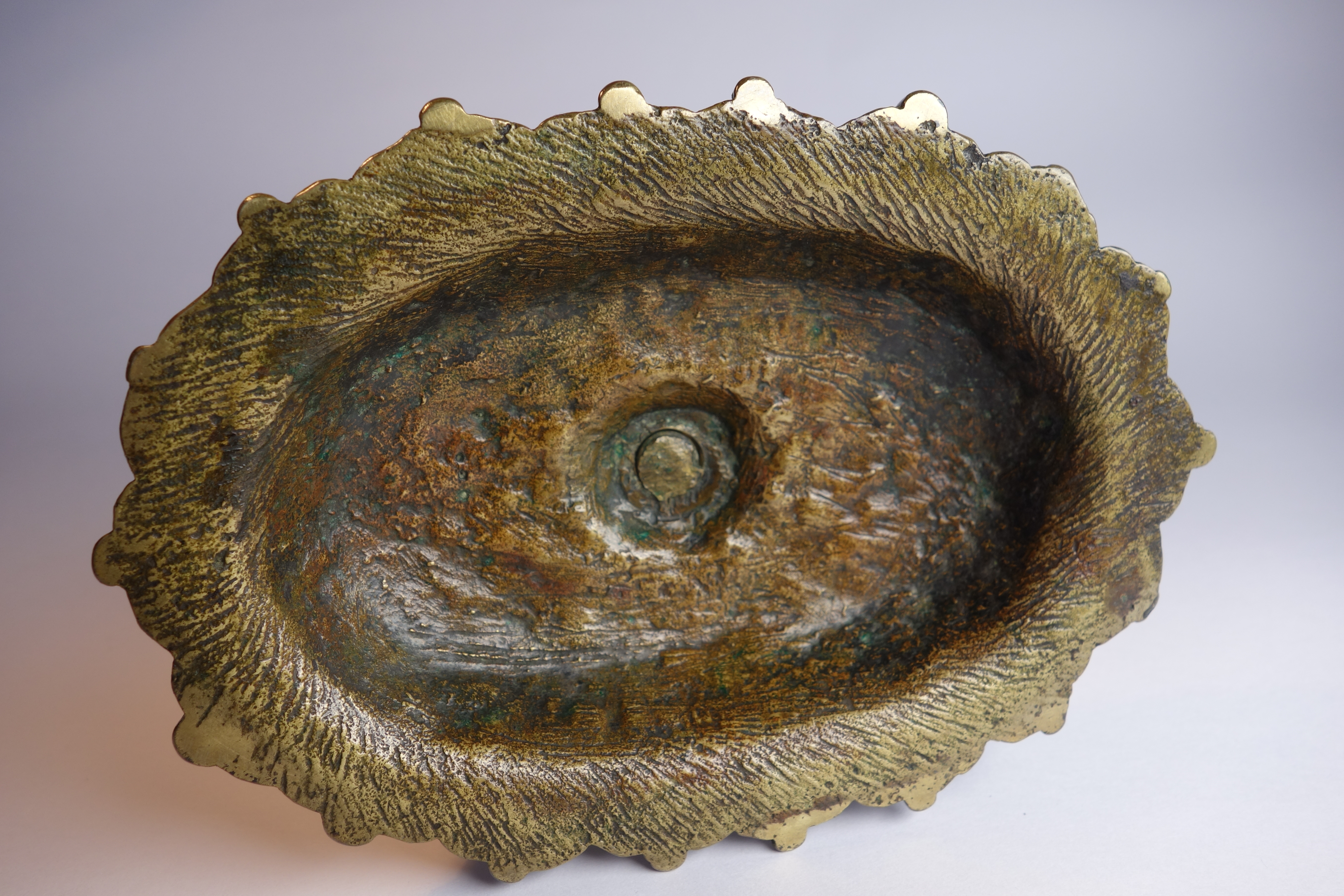 The candlestick was originally owned by the Cavendish family and was acquired from the Trustees of the Chatsworth Settlement via Sothebys in 2010. It was previously stored for many years in the silver vaults at Chatsworth, although it may possibly have come from one of the other historic Cavendish properties, perhaps Chiswick House or Devonshire House in London.
There is a similar candlestick in pale blue and white enamel in the Fitzwilliam Museum, Cambridge.
Reference:
Claude Blair and Angus Patterson, Surrey Enamels Reattributed Parts 1 & 2, Journal of the Antique Metalware Society, vol. 13 & 14, 2006 & 2007