Paktong Column Candlesticks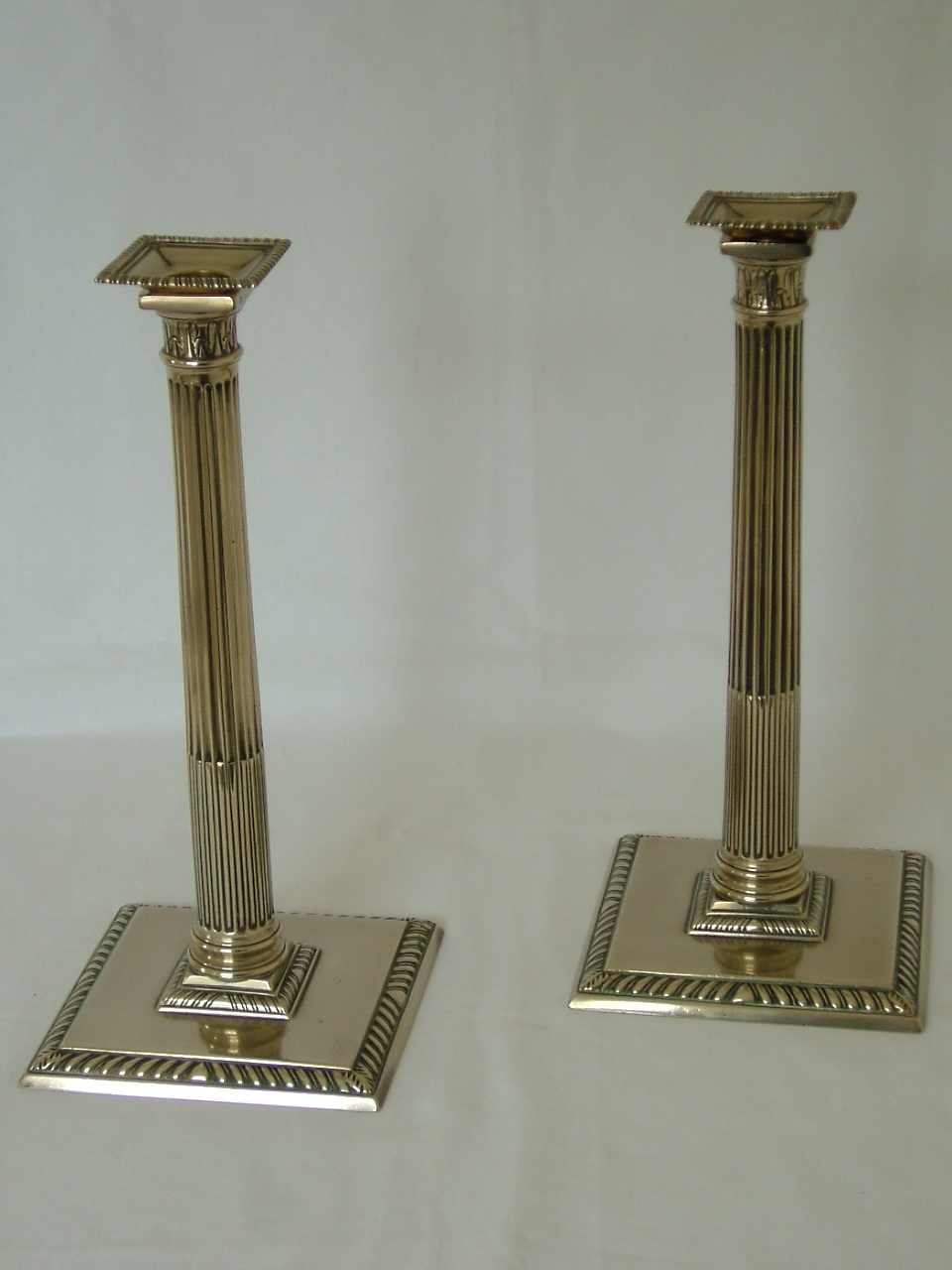 Material: Paktong and yellow brass
Dimensions: Height: 30cm / 11 ¾in, Base: 14cm / 5 ½in
Maker or Retailer: Unknown
Present Location: Private collection
Explanation:
Paktong, an alloy of copper, zinc and nickel, was imported from China in limited quantities and known in 18th century England as tutenag or Chinese white copper. These large table candlesticks are a highly unusual and probably early variant of the classically-inspired column form popular in the third quarter of the 18th century. No other example of this completely flat, square base, with its two bands of gadrooning, appears to be recorded, at least in paktong.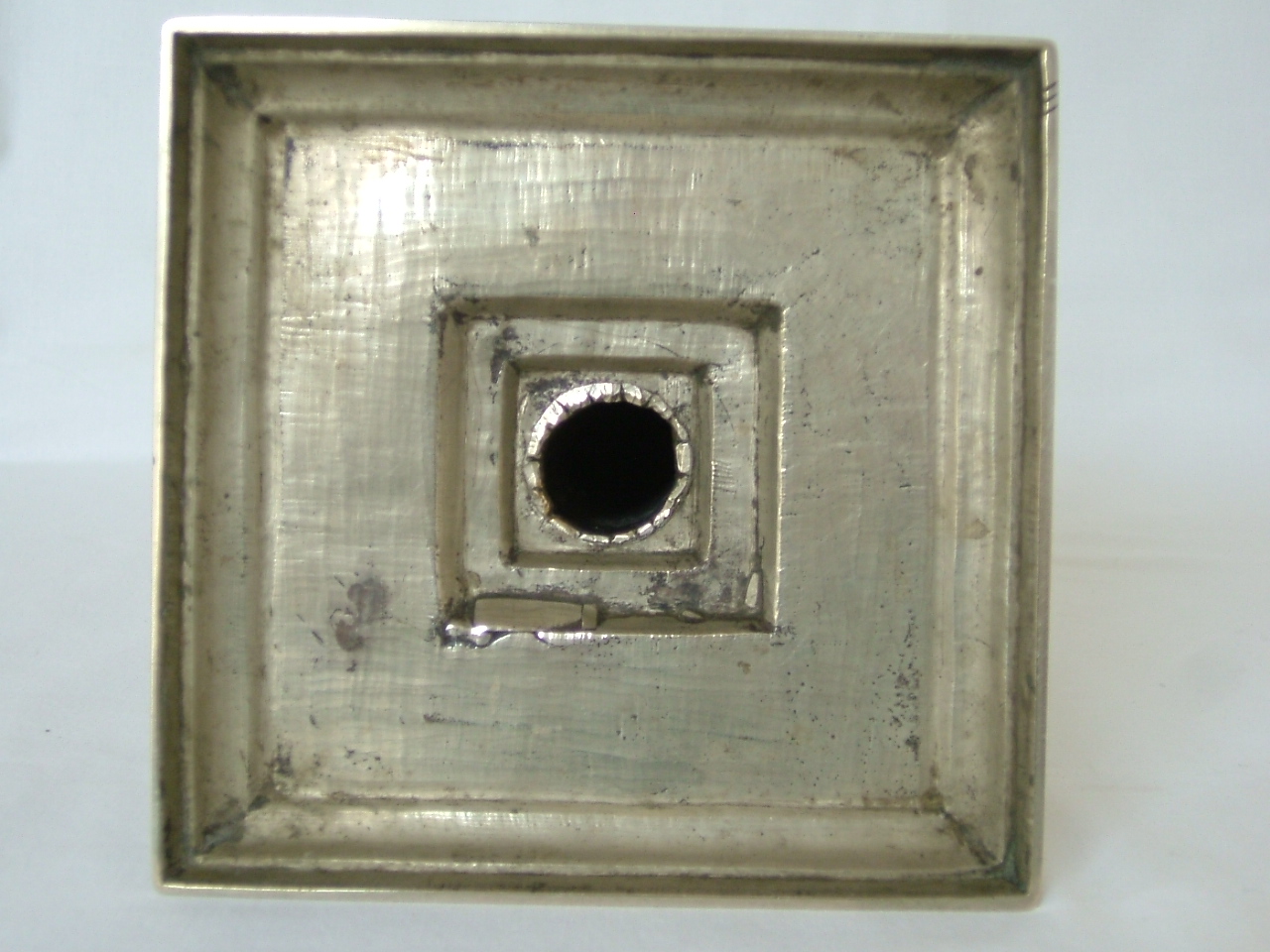 The stems are cast in vertical halves and seamed. The bases are heavily cast and carefully finished underneath; both have evidence of remedial work in the form of foundry patches. Stem and base are connected by a hollow, rivet-like joint and the loose nozzles have sleeves made of yellow brass, a feature occasionally found in paktong candlesticks and presumably done to economise on the scarce Chinese alloy.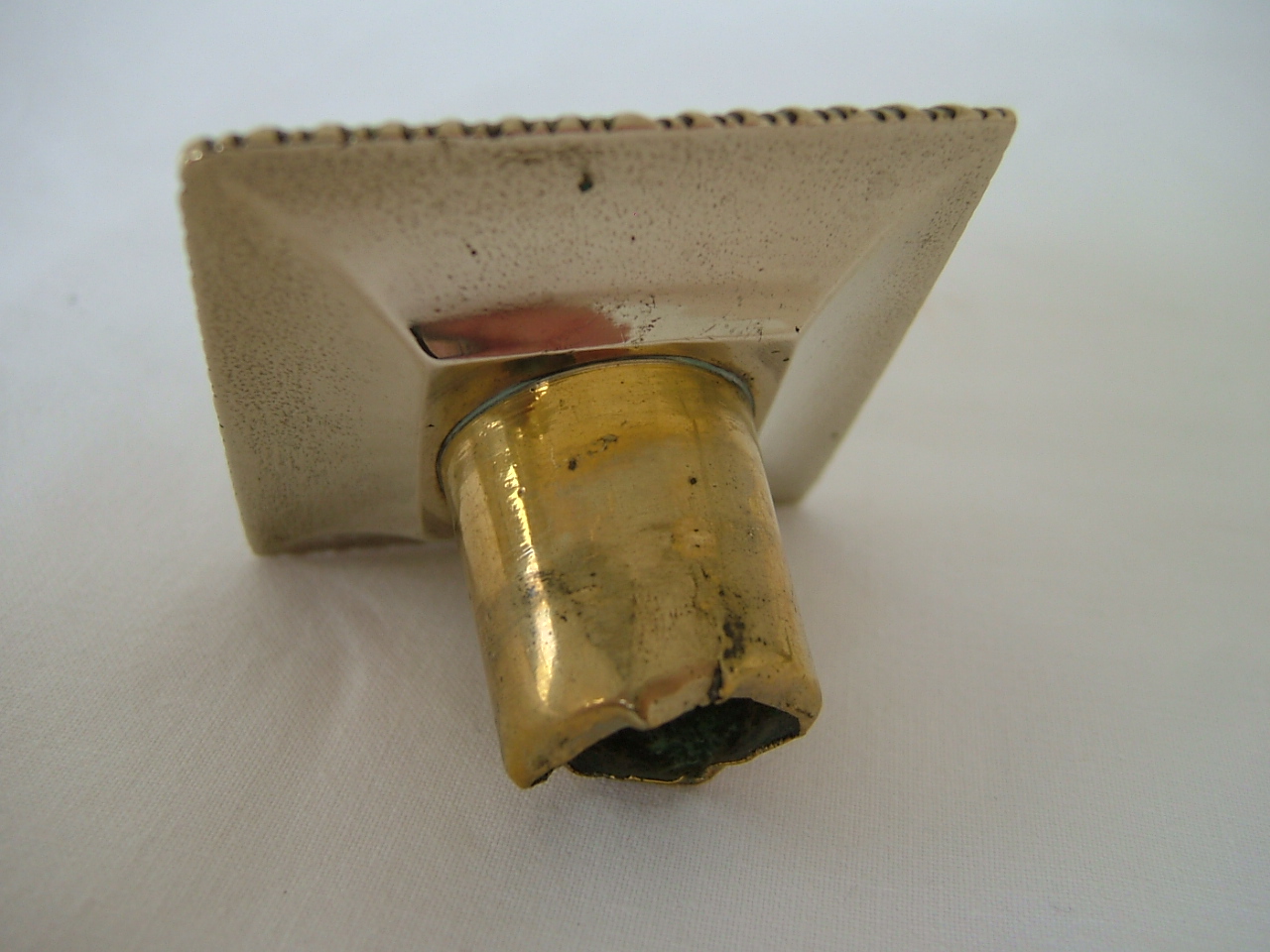 The wide, flat base provides exceptional stability and is associated with coeval ship's candlesticks, so the present examples, their height notwithstanding, may have been designed for the same purpose.
References:
Keith Pinn, Paktong: the Chinese Alloy in Europe, Antique Collectors' Club, Woodbridge, Suffolk, 1999, ISBN 1 85149 324 7
Alfred Bonnin, Tutenag & Paktong, Oxford University Press, Humphrey Milford, 1924
W D Johns & Katherine Coombes, Paktong, The Ceramic Book Company, Newport, Monmouthshire, 1970