Paktong Table Candlesticks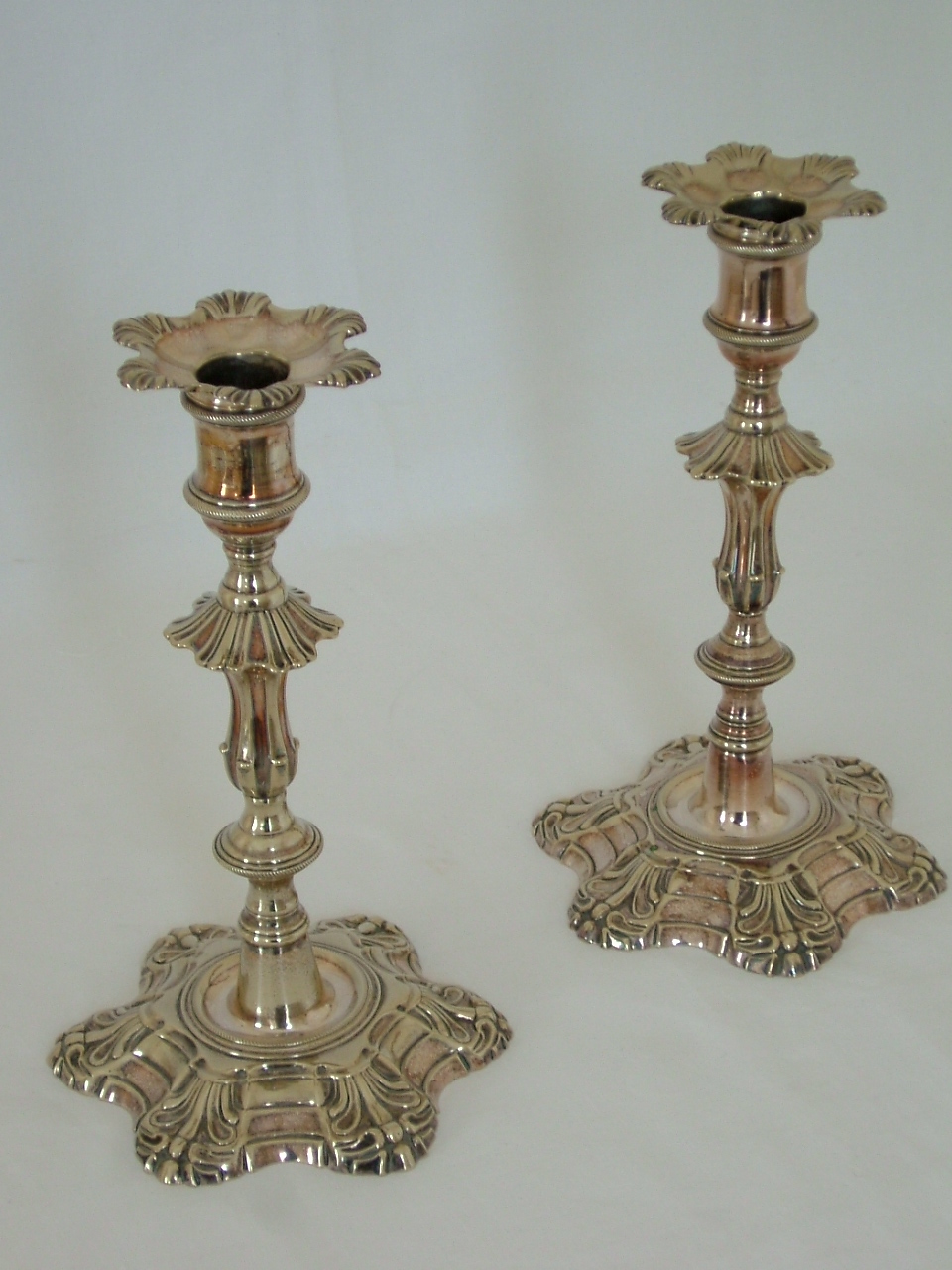 Material: Paktong
Dimensions: Height: 21.5cm / 8 ¾in, Base: 13.5cm / 5 ¼in
Maker or Retailer: Unknown
Present Location: Private collection
Explanation:
Paktong, an alloy of copper, zinc and nickel, was imported from China in limited quantities and known in 18th century England as tutenag or Chinese white copper. These elegant, silver-form candlesticks are particularly well-preserved examples of a popular pattern. They are identical to their counterparts in silver: a set of four by John Preist has London hallmarks for 1752 and various examples by John Cafe have London marks in the early 1750s.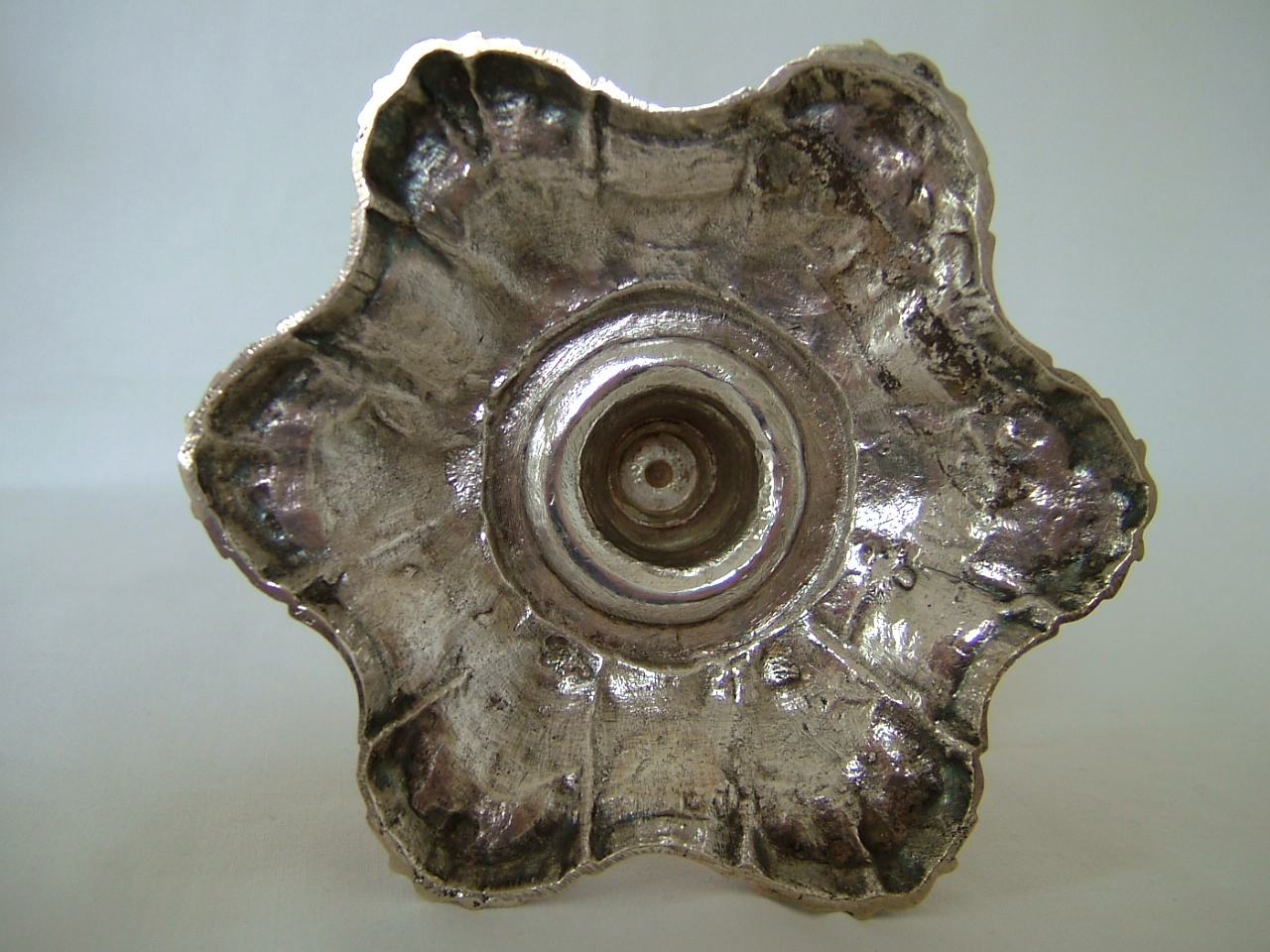 Stem and socket are a single casting, connected to the base by a tubular extension, tightened and soldered inside the base. The anthemion decoration of the lobed mouldings of the base is a variant of the more usual shell pattern.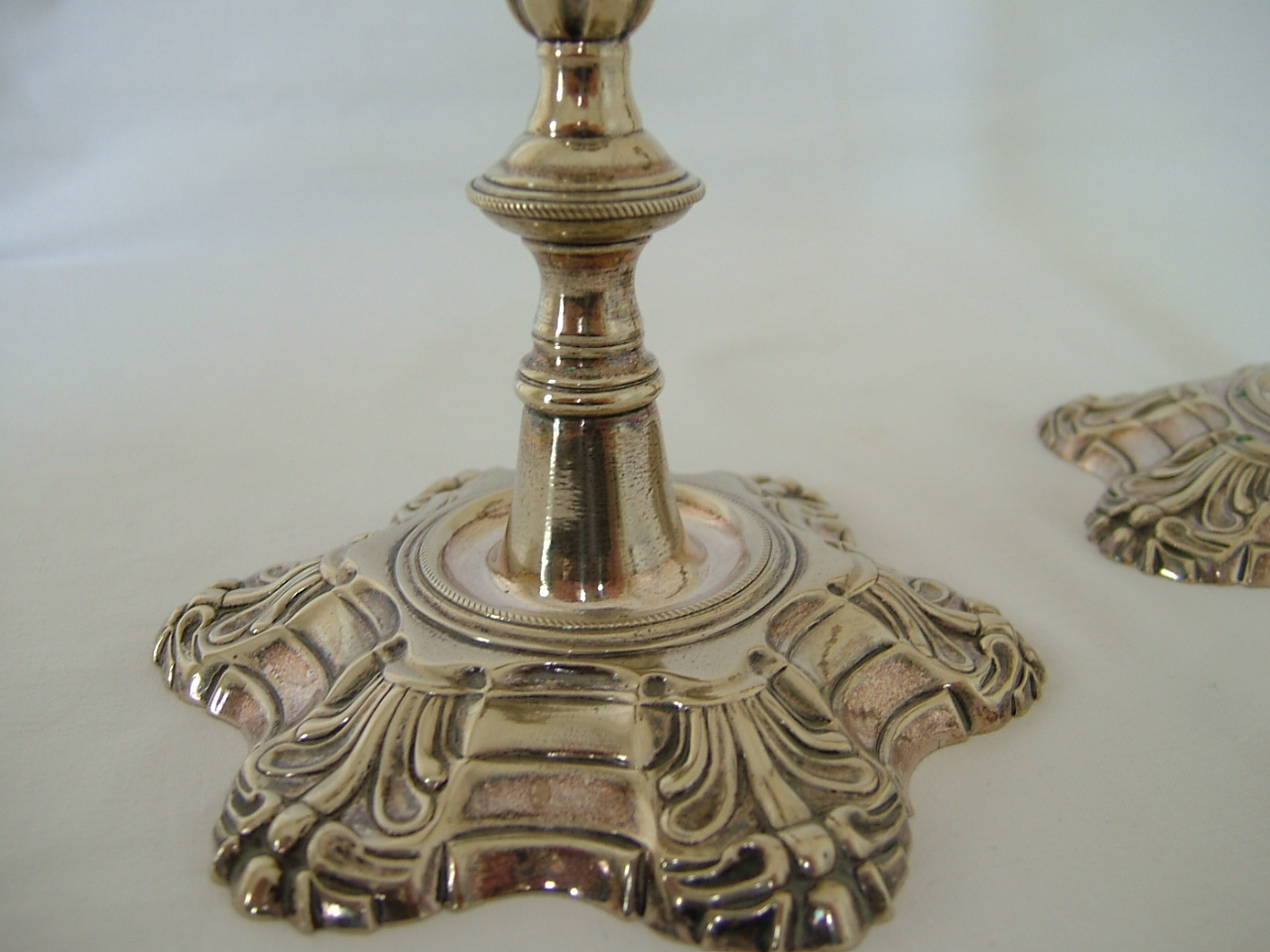 The loose nozzles are lobed to match the base.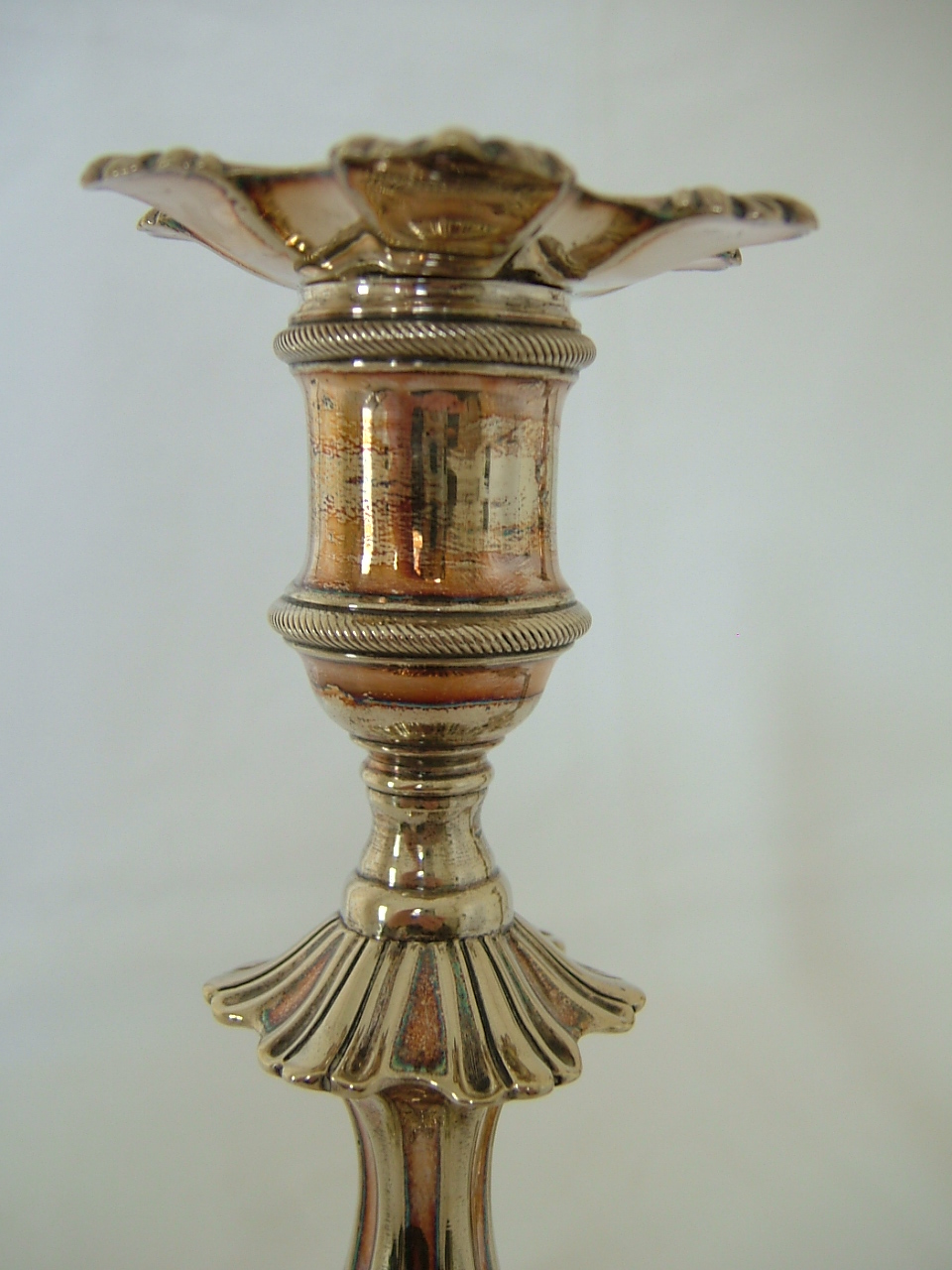 A minority of 18th century paktong candlesticks were silvered at the time of manufacture and the present examples retain substantial amounts of original mercuric silvering, visible beneath the bases and to a lesser extent on the upper surfaces. This is almost certainly a clue to their quite exceptional state of preservation. The delicate, light-catching rope-gadroon moulding was a common feature at this period, but has in most cases failed to survive centuries of abrasive cleaning. Here it is pristine, indicating that the candlesticks were taken out of use as soon as the base metal began to show through, probably within a few years of manufacture.
References:
Keith Pinn, Paktong: the Chinese Alloy in Europe, Antique Collectors' Club, Woodbridge, Suffolk, 1999, ISBN 1 85149 324 7
Alfred Bonnin, Tutenag & Paktong, Oxford University Press, Humphrey Milford, 1924
W D Johns & Katherine Coombes, Paktong, The Ceramic Book Company, Newport, Monmouthshire, 1970