Richmond Patent Candlesticks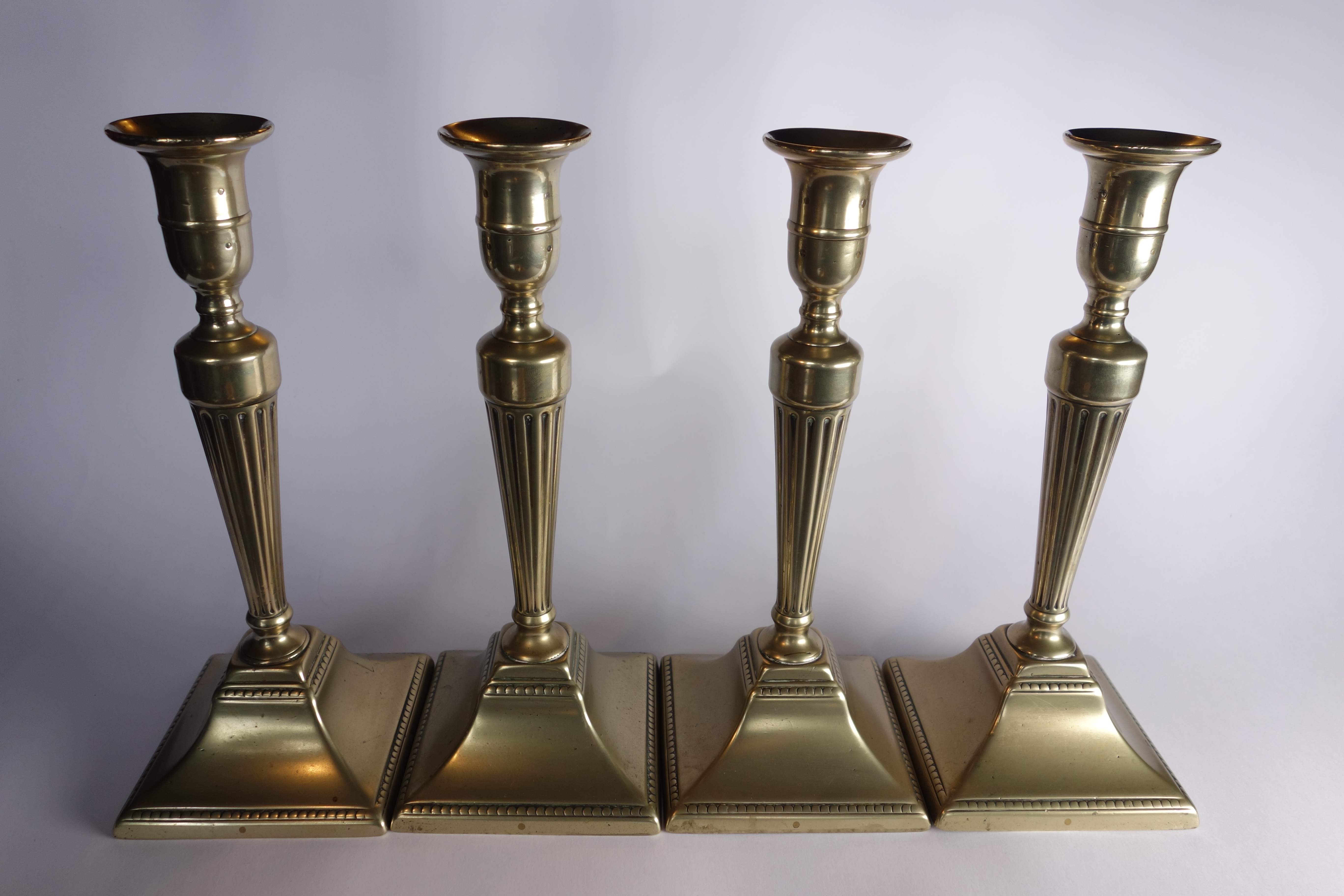 Material: Copper alloy, brass or bell metal
Dimensions: Height: 27cm / 10 ⅝in, Base: 11.5cm / 4 ½ in
Place of Origin: England, probably Birmingham, Sheffield or London
Maker or Retailer: Unknown
Present Location: Private collection
Explanation:
These candlesticks are typical of the Adam style popular in the late 18th century, with square, beaded bases, fluted tapering stems and urn-shaped sockets with integral greasepans.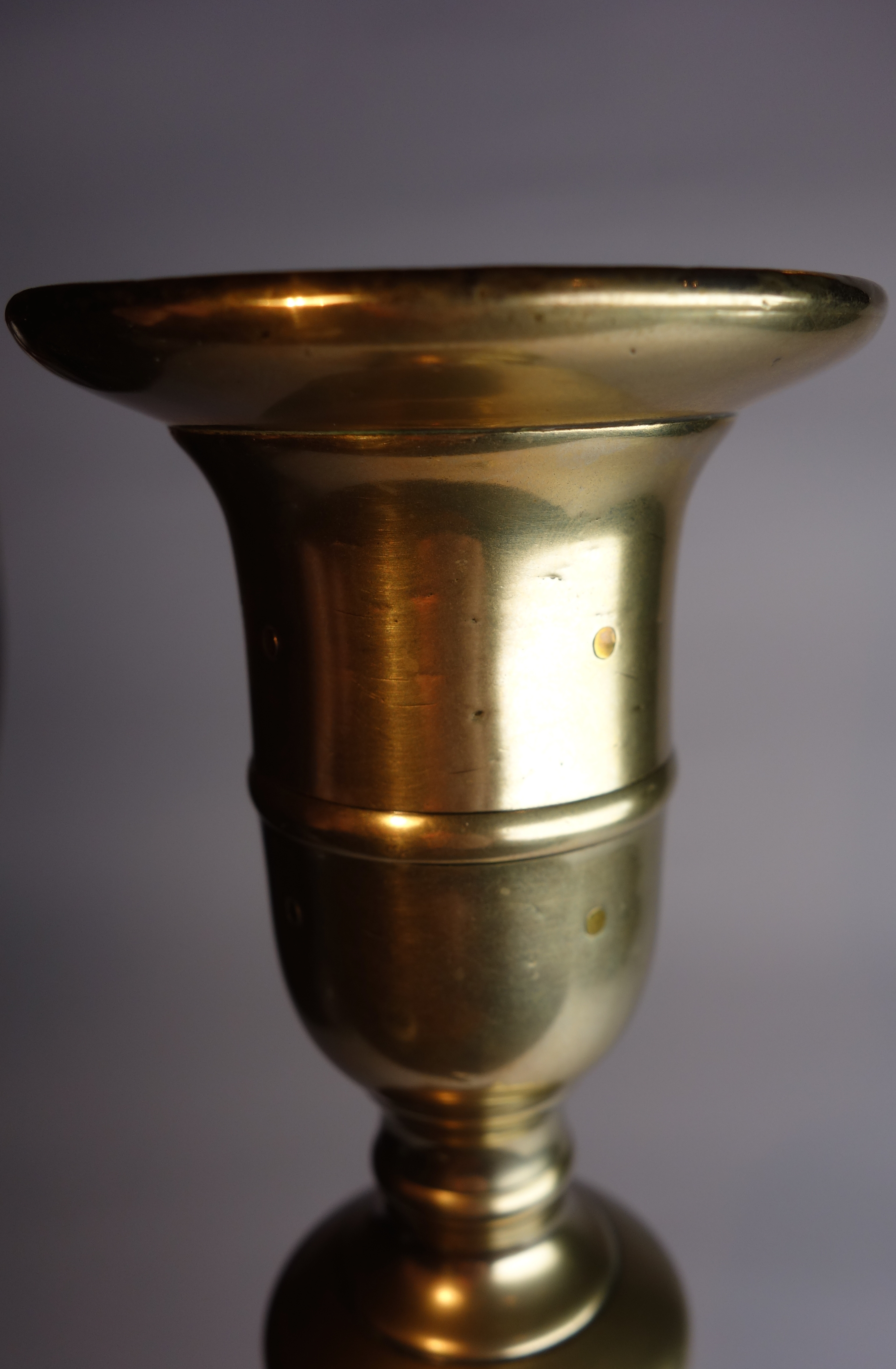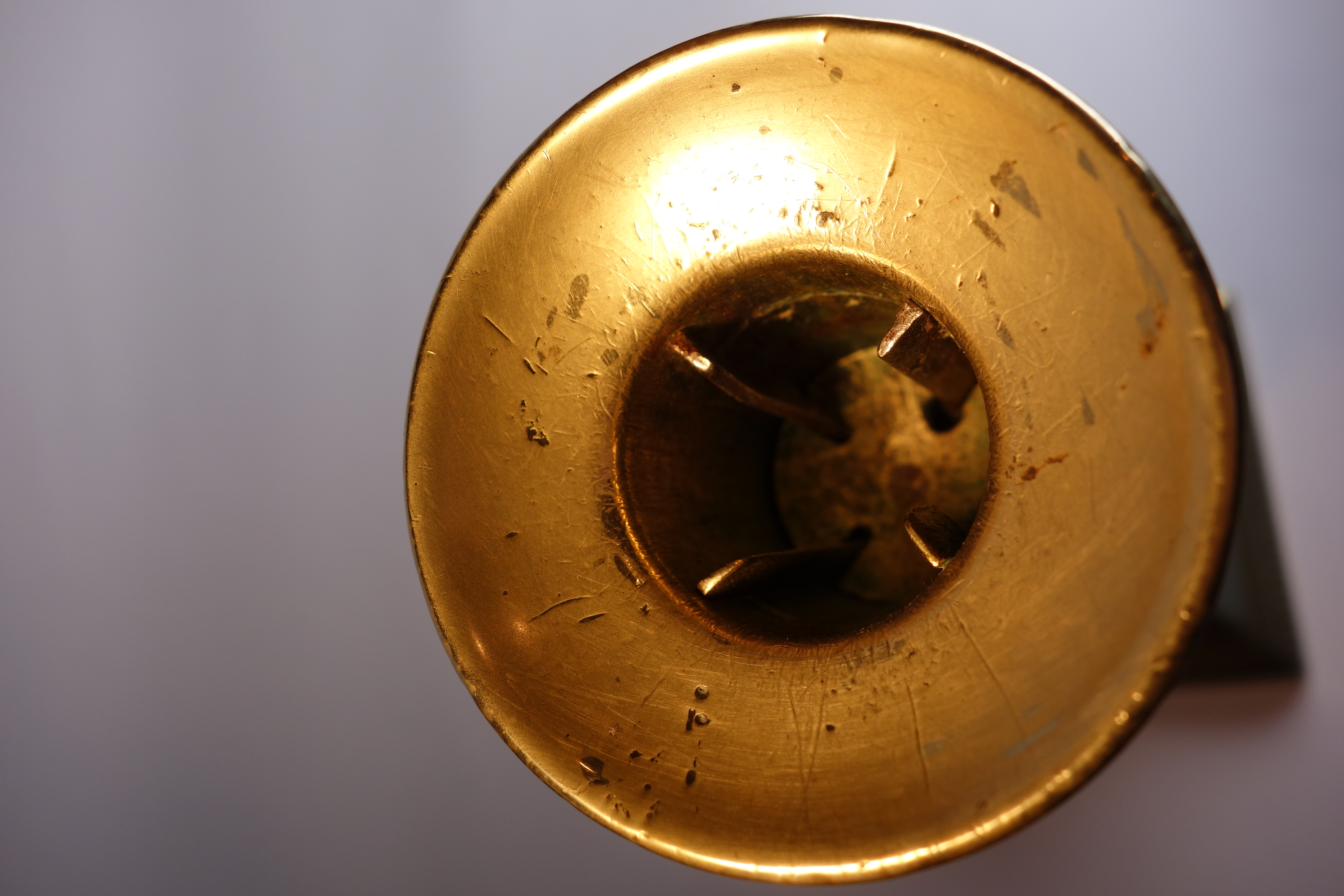 Inside each socket are fixed four vertical fins, to 'fit candles of various sizes without using paper' as described in John Richmond's 1784 patent.  The patent document does not include diagrams, but the second part of the patent abstract, relating to candlesticks without loose nozzles, describes the fins fitted to these candlesticks with reasonable accuracy.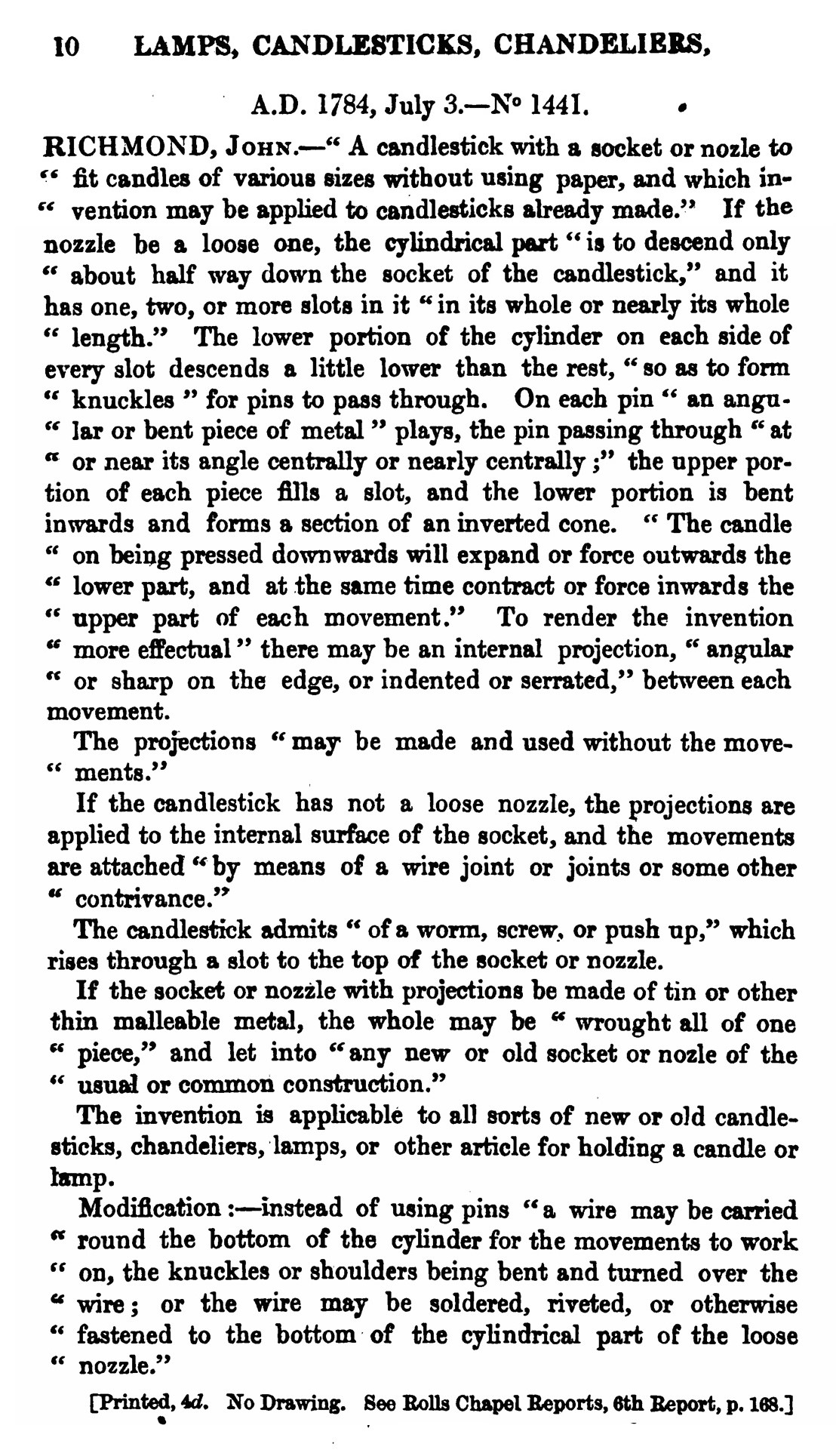 Unusually for copper alloy candlesticks, the bases are fitted with wooden inserts held in place by lateral screws.  Mahogany inserts are commonly found in 18th century loaded silver and fused (Old Sheffield) plate candlesticks, but here the wood used is wide -grained softwood, probably pine.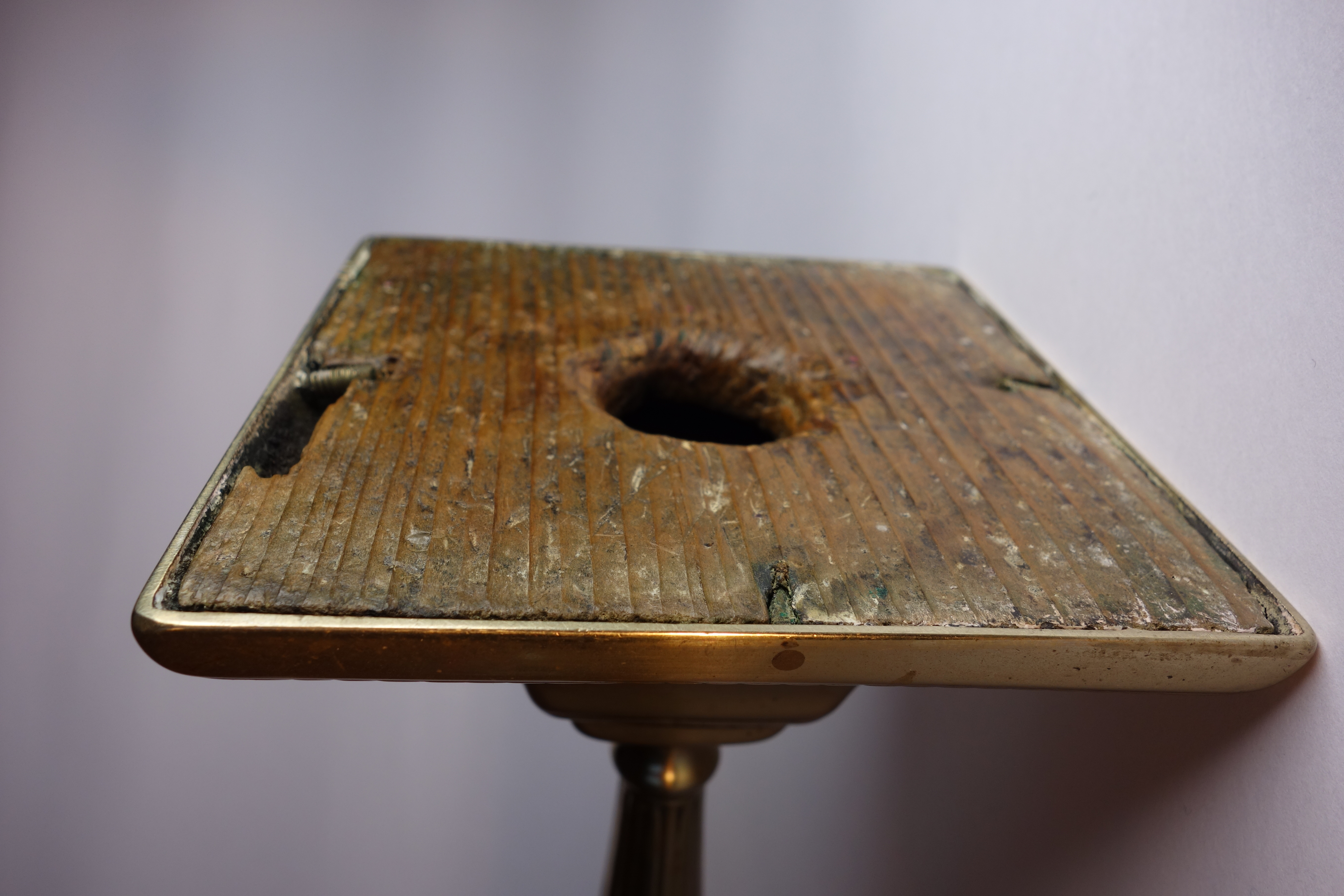 Standard push-rod ejectors are fitted, the pusher-plate within the socket being slotted to accommodate the patent fins, and a central hole in the wooden base facilitates their operation.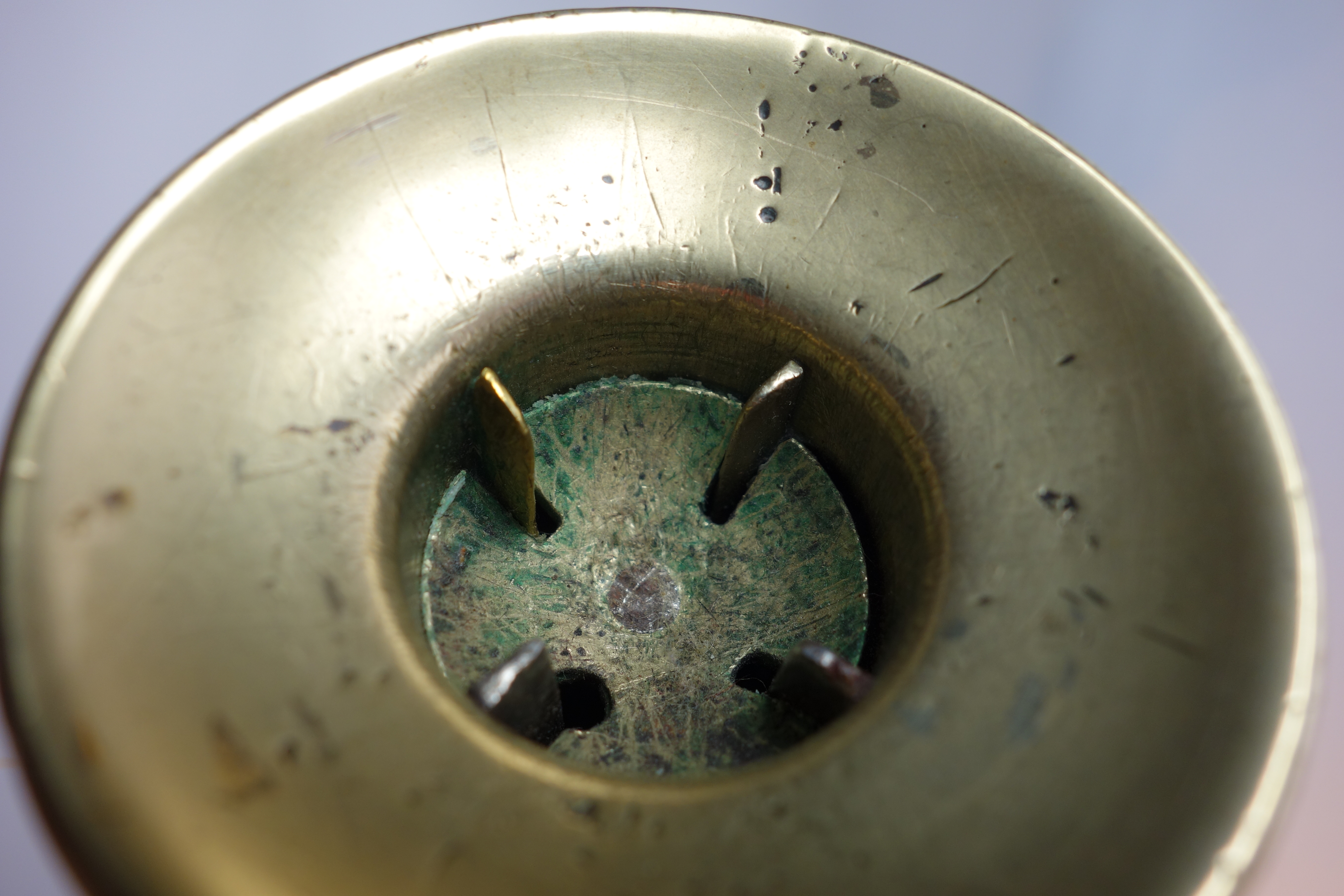 It is likely that the undersides of the bases were originally covered with baize, and in view of the occasional fine foundry repair visible on their upper surfaces, it seems possible that the candlesticks were originally silvered, lacquered or patinated in some way.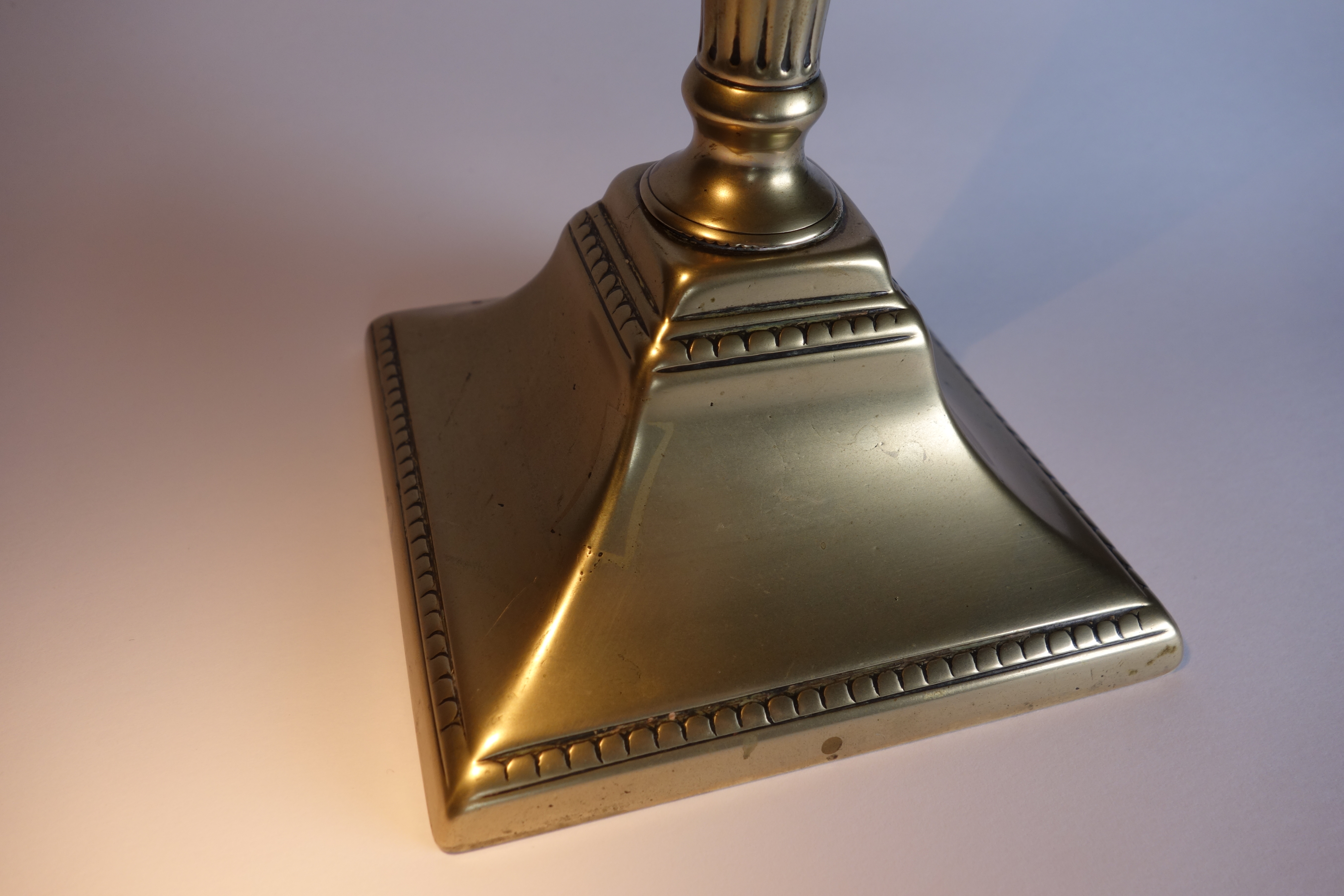 Candlesticks with similar patent fins by Edward Kendrick of London are recorded and one was discussed at the AMS meeting in Autumn 2014.
References:
'Patents for Inventions: Abridgments of Specifications for Lamps, Candlesticks, Chandeliers and Other Illuminating Apparatus'. London, Eyre and Spottiswoode
Base Thoughts, The Newsletter of the Antique Metalware Society, Autumn 2014