Ball-knop Candlestick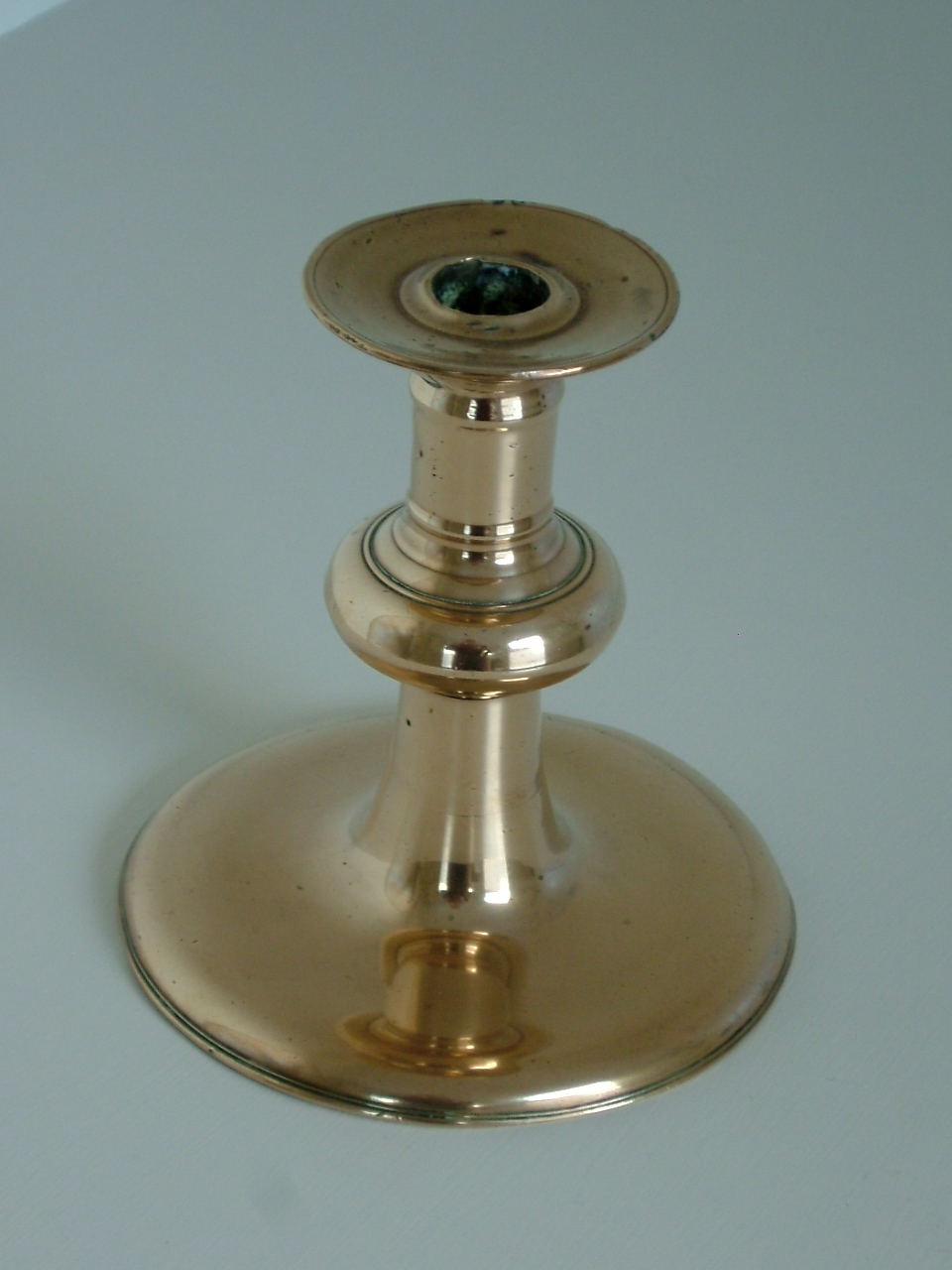 Material: Copper alloy
Dimensions: Height: 14cm / 5 ½in, Base diameter: 13.7cm / 5 ⅜in, Drip-catcher diameter: 7 cm / 2 ¾in
Maker or Retailer: Unknown
Present Location: Private collection
Explanation:
This candlestick is noteworthy as a very early example of the loose nozzle (or bobèche), which would characterise French candlesticks, in particular, in the eighteenth century.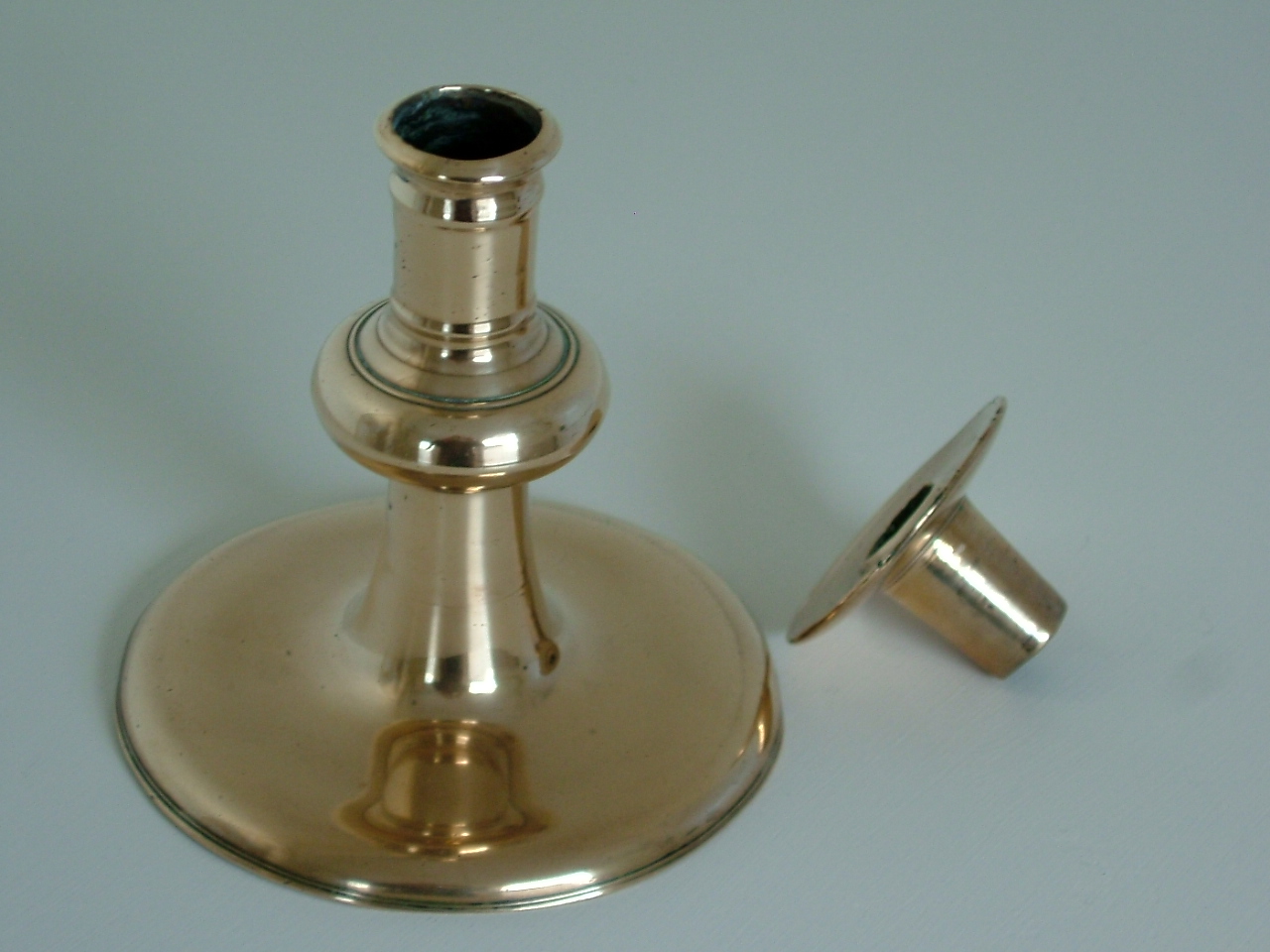 As a means of removing the candle-stub it was a considerable advance on the lateral aperture in the socket, which, however, continued in widespread use up to and beyond the end of the seventeenth century. In this case, the wide drip-catcher is more than half the diameter of the base and the nozzle fits snugly into the hand. It seems likely that it was also intended to serve as an easily-portable light source.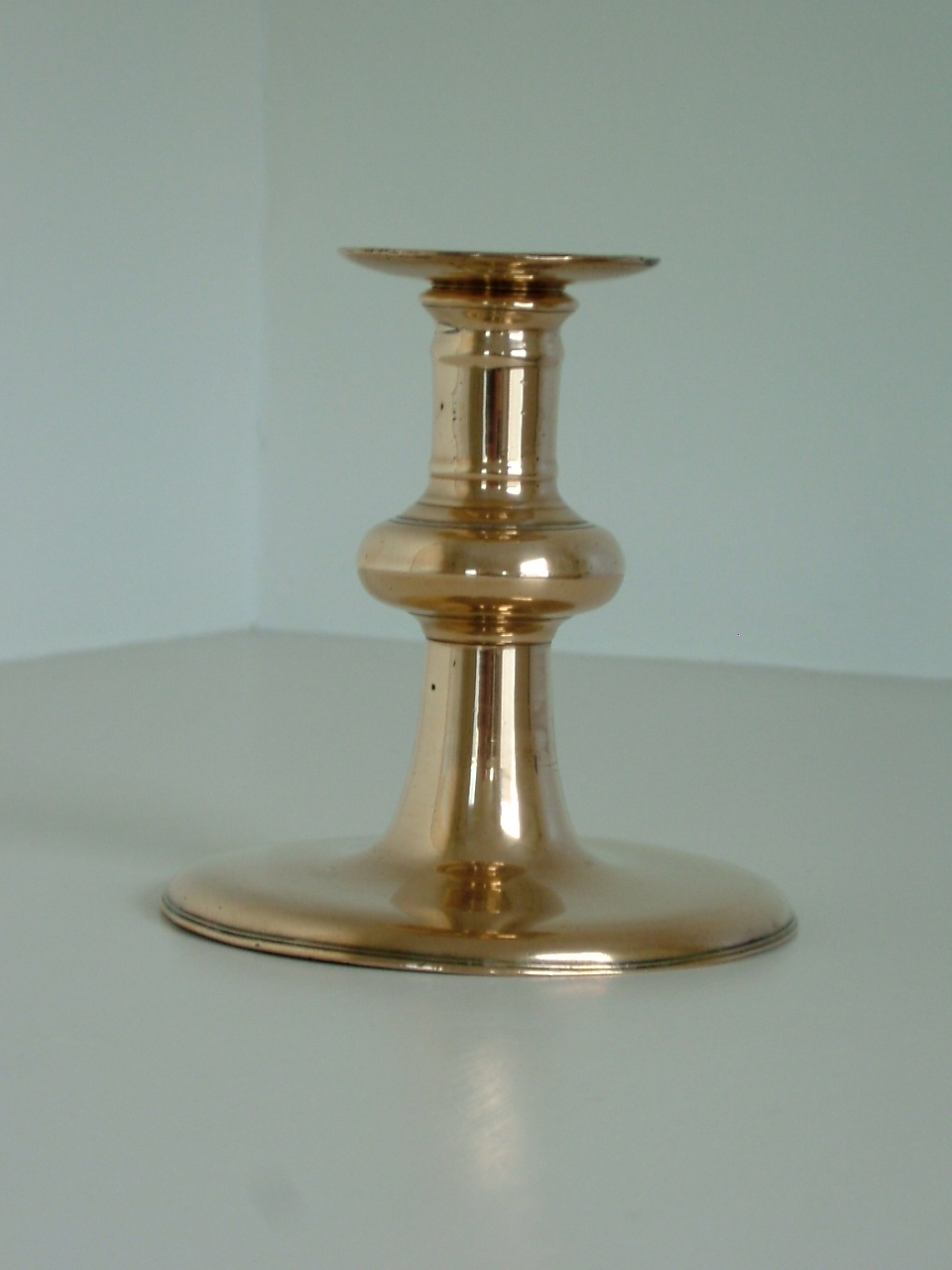 Socket and stem are a single, solid casting, connected to the cast base by a solder joint. The underside of the base is finished by lathe-turning. The loose nozzle is a massive, single casting with a tapering sleeve which fits within the socket.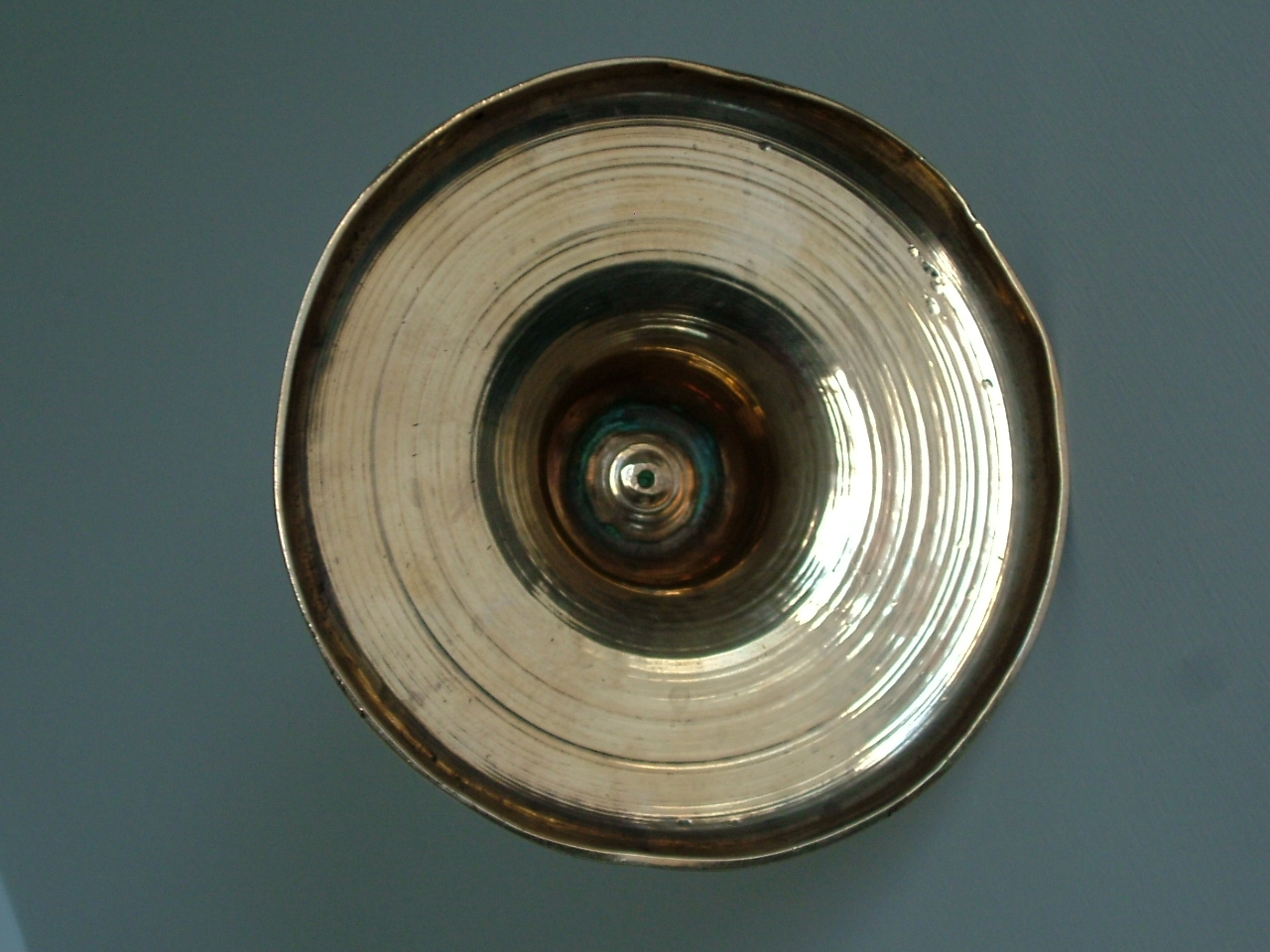 Reference:
For related models without loose nozzles, see Christopher Bangs, The Lear Collection, King's Hill Publications, Easton, PA, USA, 1995, pp.147-150 & 329-331, 333, 334