Cast Iron Dated Mortar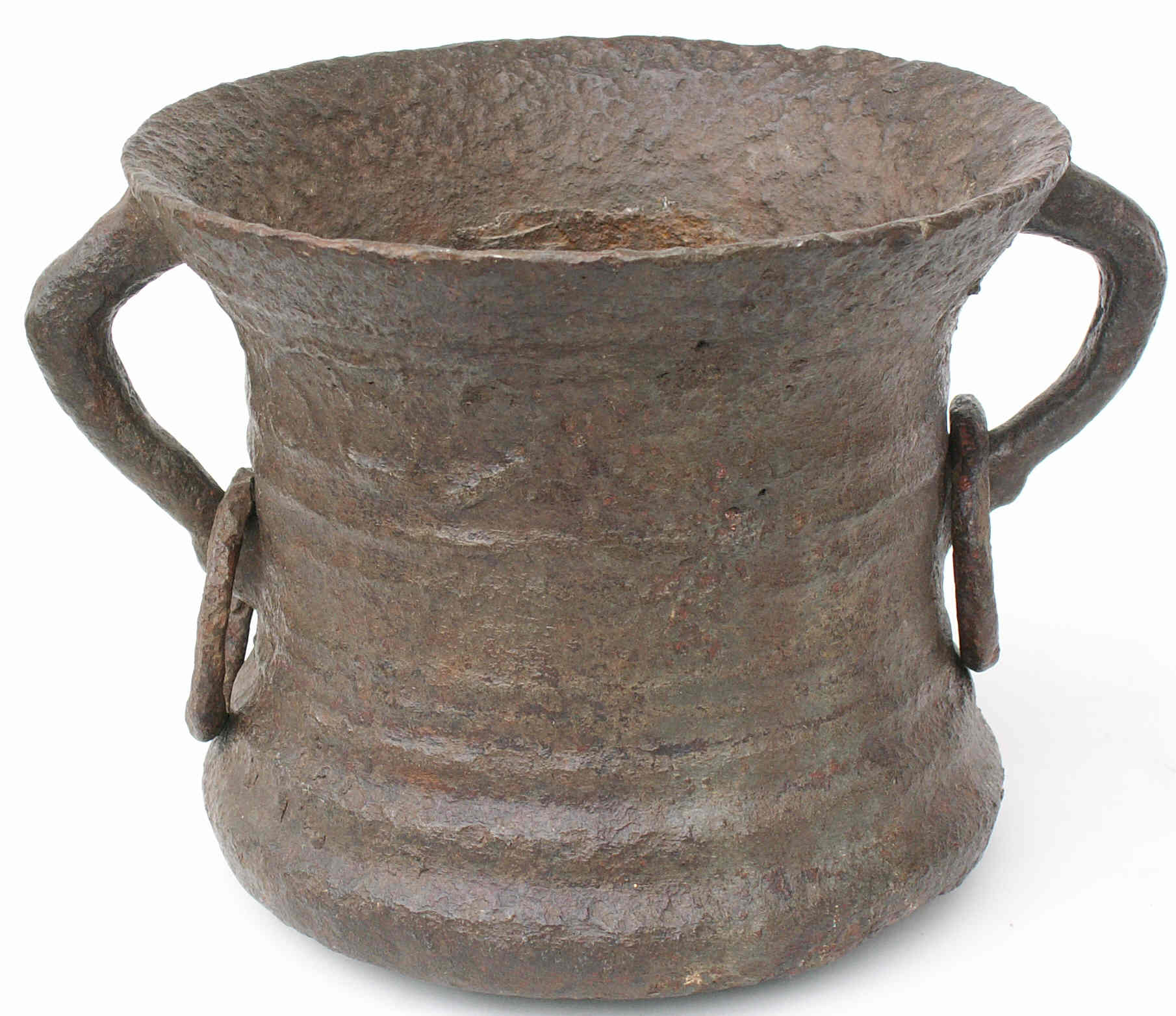 Material: Cast iron
Dimensions: Height: 17. 5cm / 6 ⅞in, Diameter: 19. 9cm / 8in
Place of Origin: Northern Europe, probably England
Maker or Retailer: Unknown
Present Location: Private collection
Explanation:
This cast iron mortar is dated 1689, with a triad of letters, R? over I K; there are several decorative moulding wires around the body.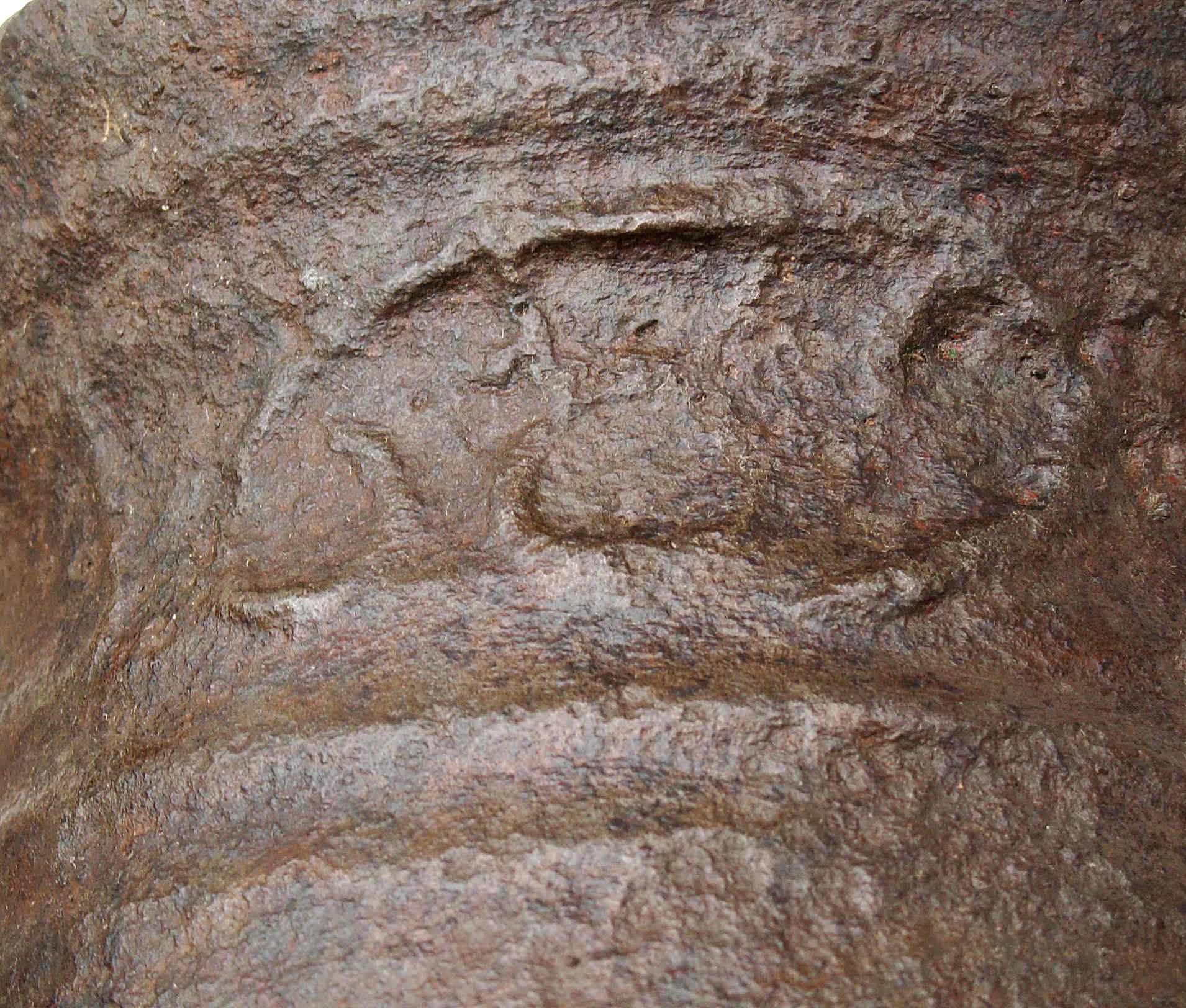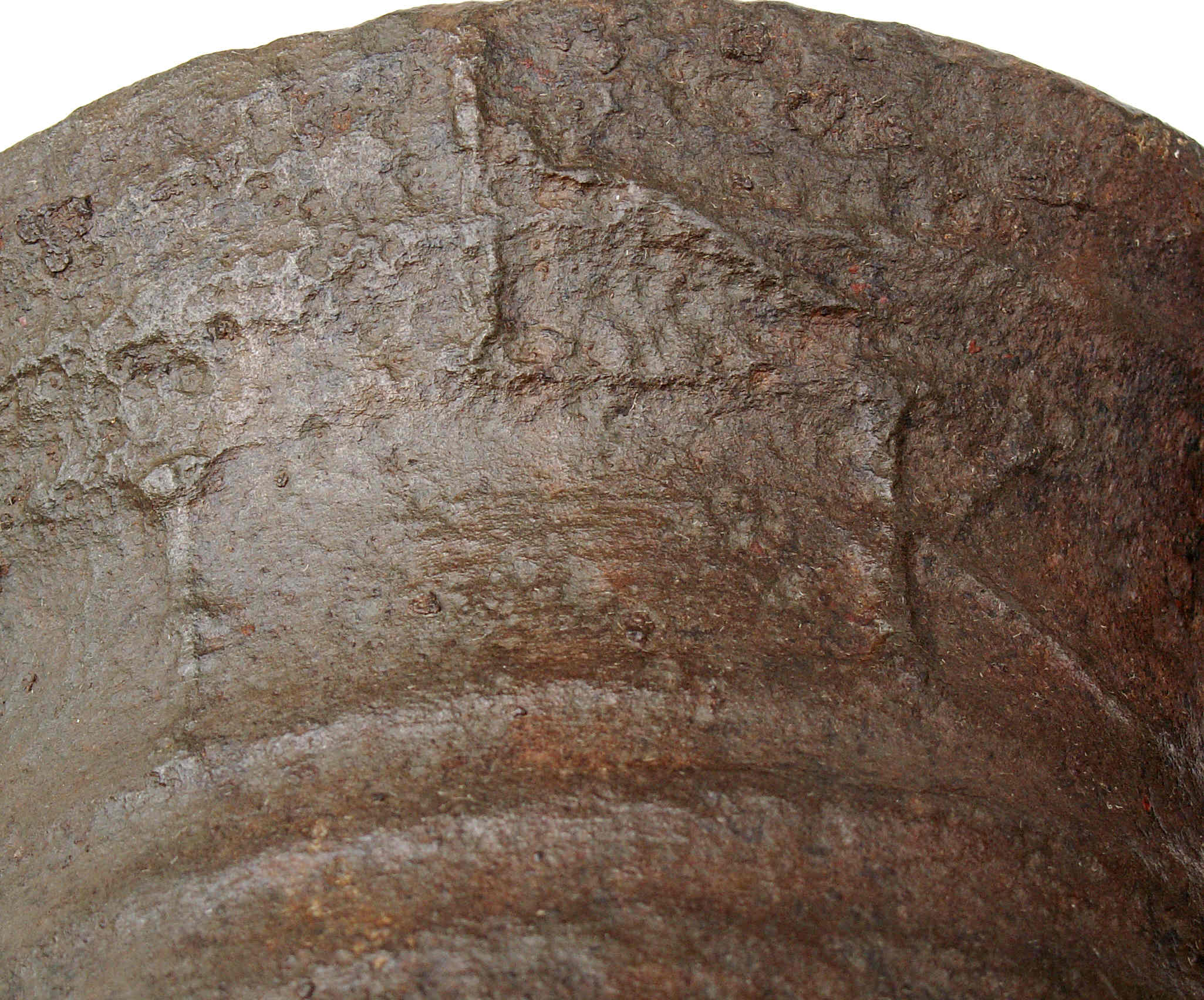 It is a rare survivor: iron mortars suffered from rust and this one has had three brass feet added to raise it off damp floors.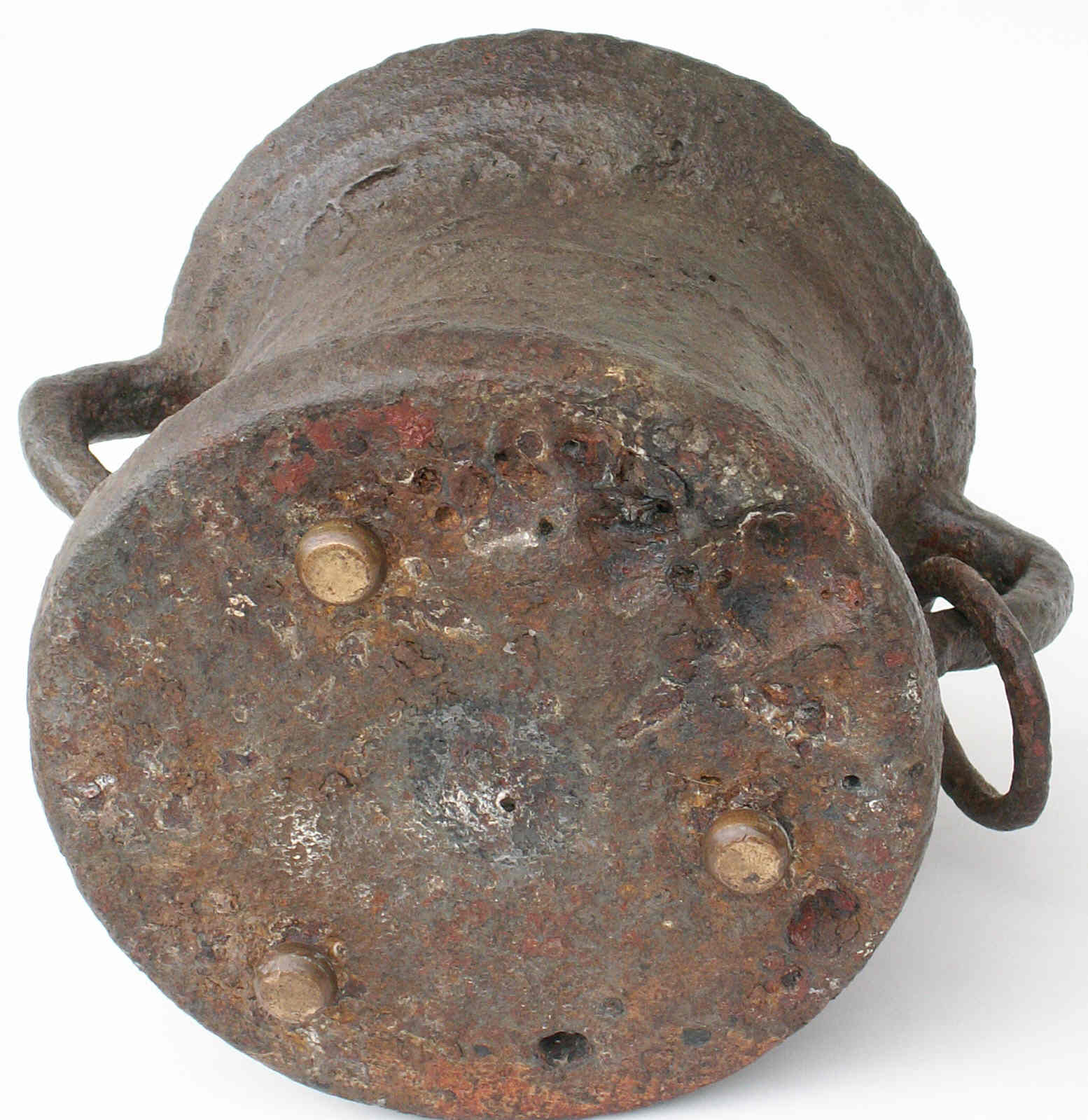 The mortar has two lug handles and suspension rings to enable it to be suspended over a heat source. The lug handles could be used to help lift or tilt the mortar or to tether it down to prevent theft. As well as culinary, pharmaceutical and alchemical uses, mortars were used for grinding down the many other substances that were needed as a powder, from making paint to gunpowder. Before the 19th century substances could not usually be purchased in powdered form. This mortar is probably English and may be from the South East of the country, where there were many iron foundries in the 17th century.
References:
Finlay, M., 2010. English Decorated Bronze Mortars and their Makers. Plains Books. ISBN 13: 9781872477022
Motture, P., 2001. Bells & Mortars: Catalogue of Italian Bronzes in the Victoria and Albert Museum. P.37. Mortars History and Uses. London. V&A Publications. ISBN 1851773118