French 16th Century Pillar Candlesticks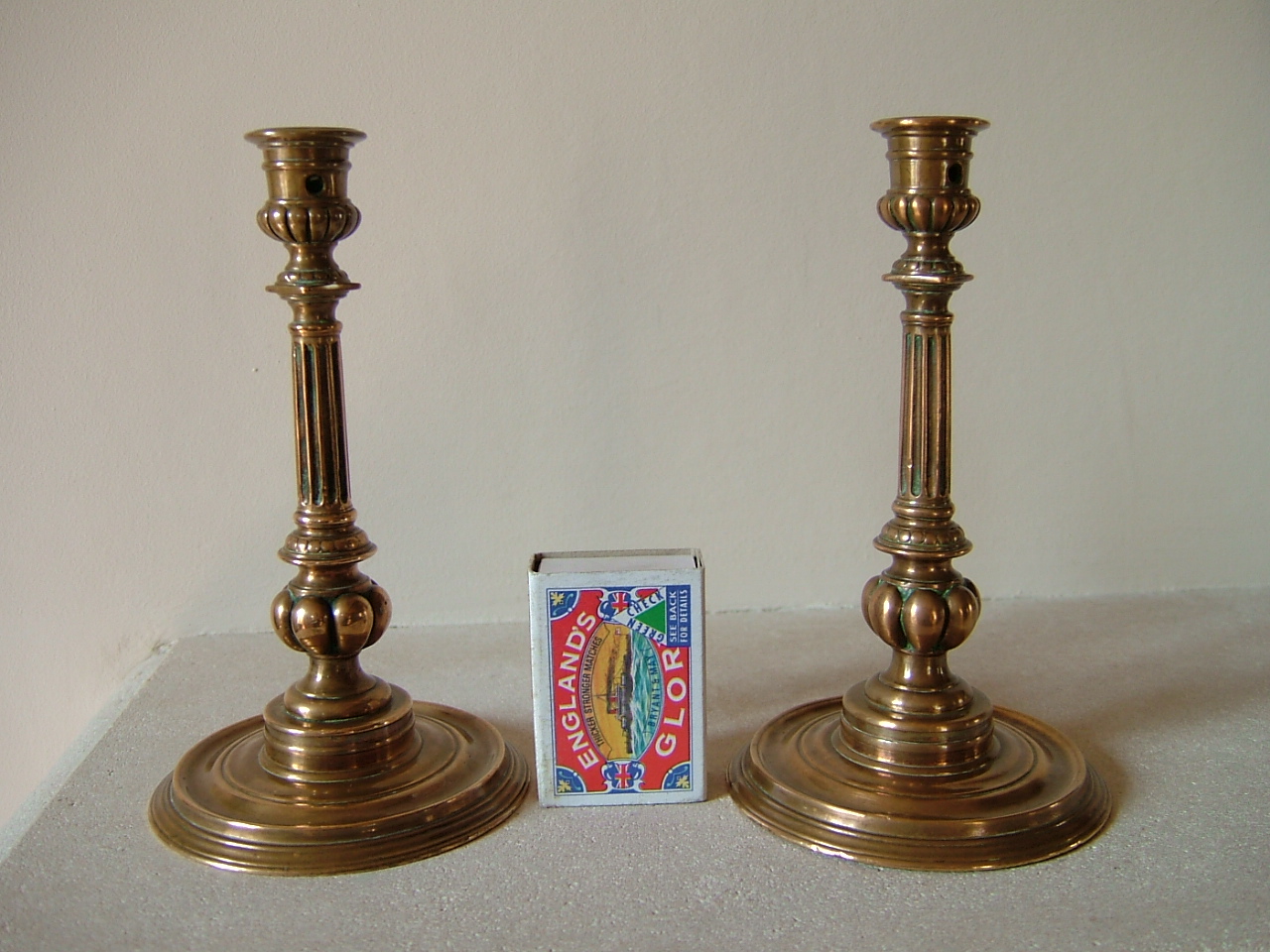 Material: Copper alloy, probably bronze
Dimensions: Height: 15cm / 5 ⅞in, Base diameter: 8.6cm / 3 ⅜in
Date: Second half of the 16th century
Maker or Retailer: Unknown
Present Location: Private collection
Explanation:
These elegant little pillar candlesticks are about half the size of standard table candlesticks of the period. At this early date, it would probably be inappropriate to describe them as 'tapersticks'.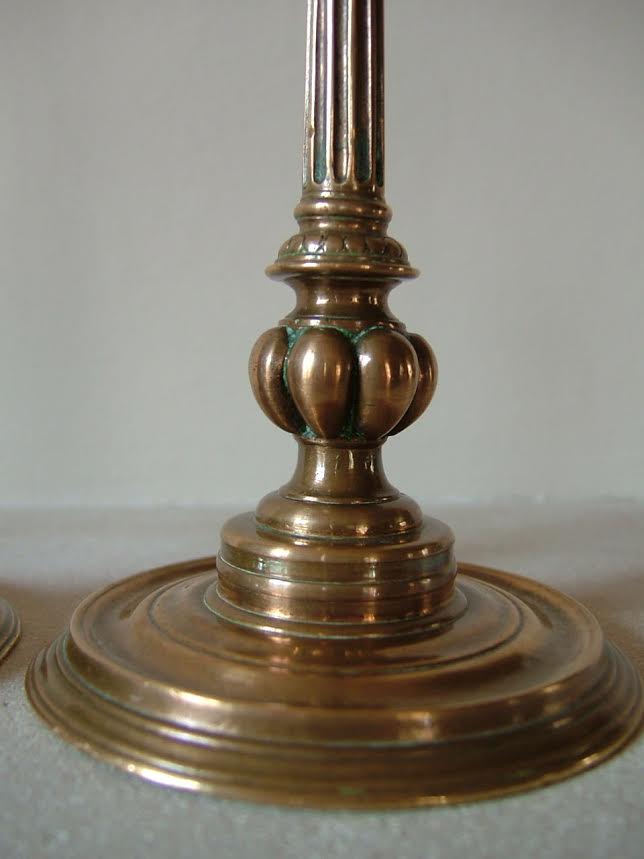 Despite their reduced dimensions, the sockets are capacious enough to hold a candle of reasonably substantial diameter (13 mm / ½ in) and they may have been intended for use when travelling, perhaps as part of a toilet set.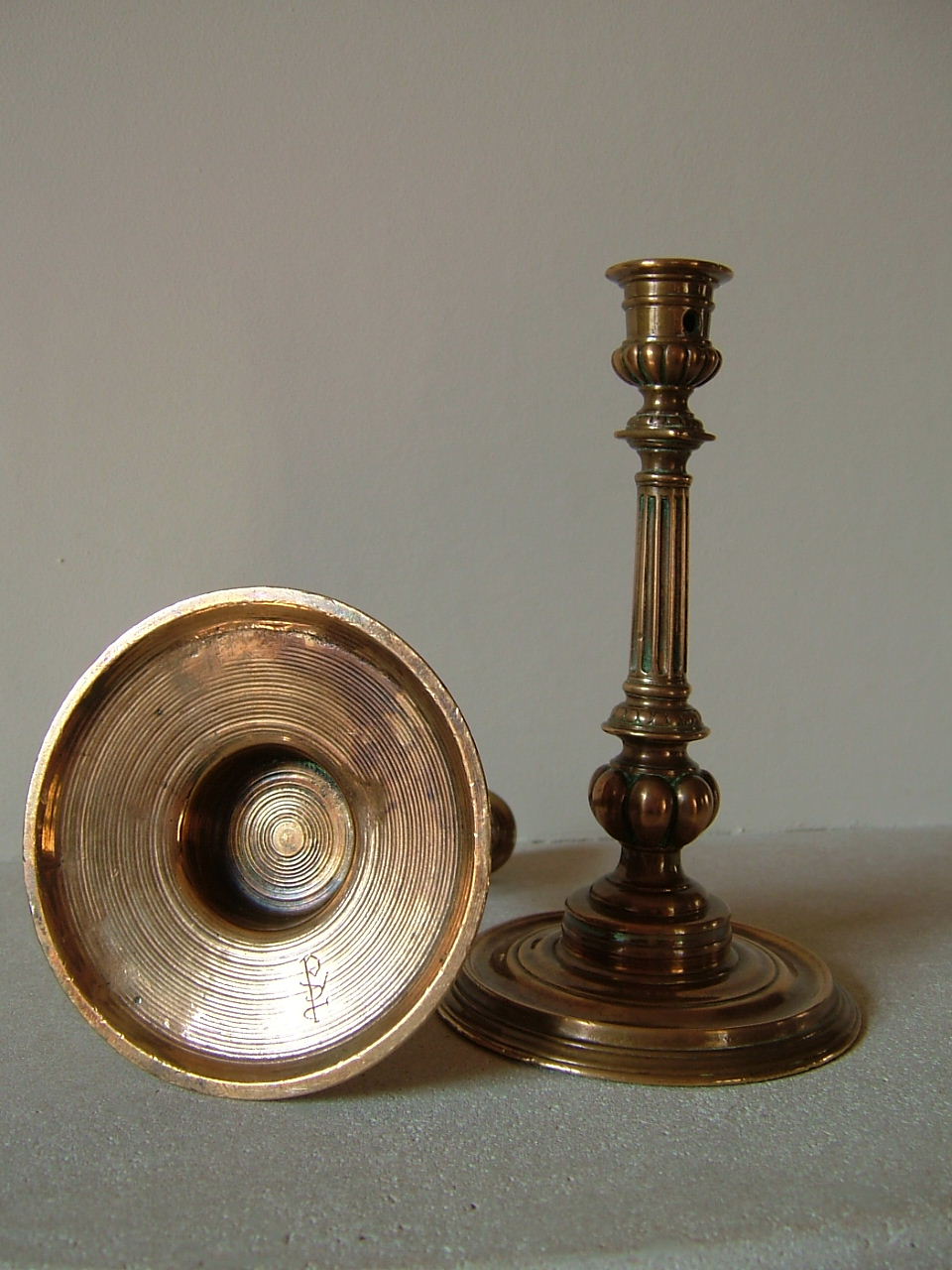 They are of superb quality and would certainly have belonged to a high status individual. Their survival in such good, crisp condition is remarkable and probably due to their size, which would have disqualified them from sustained daily use and so saved them from generations of abrasive cleaning.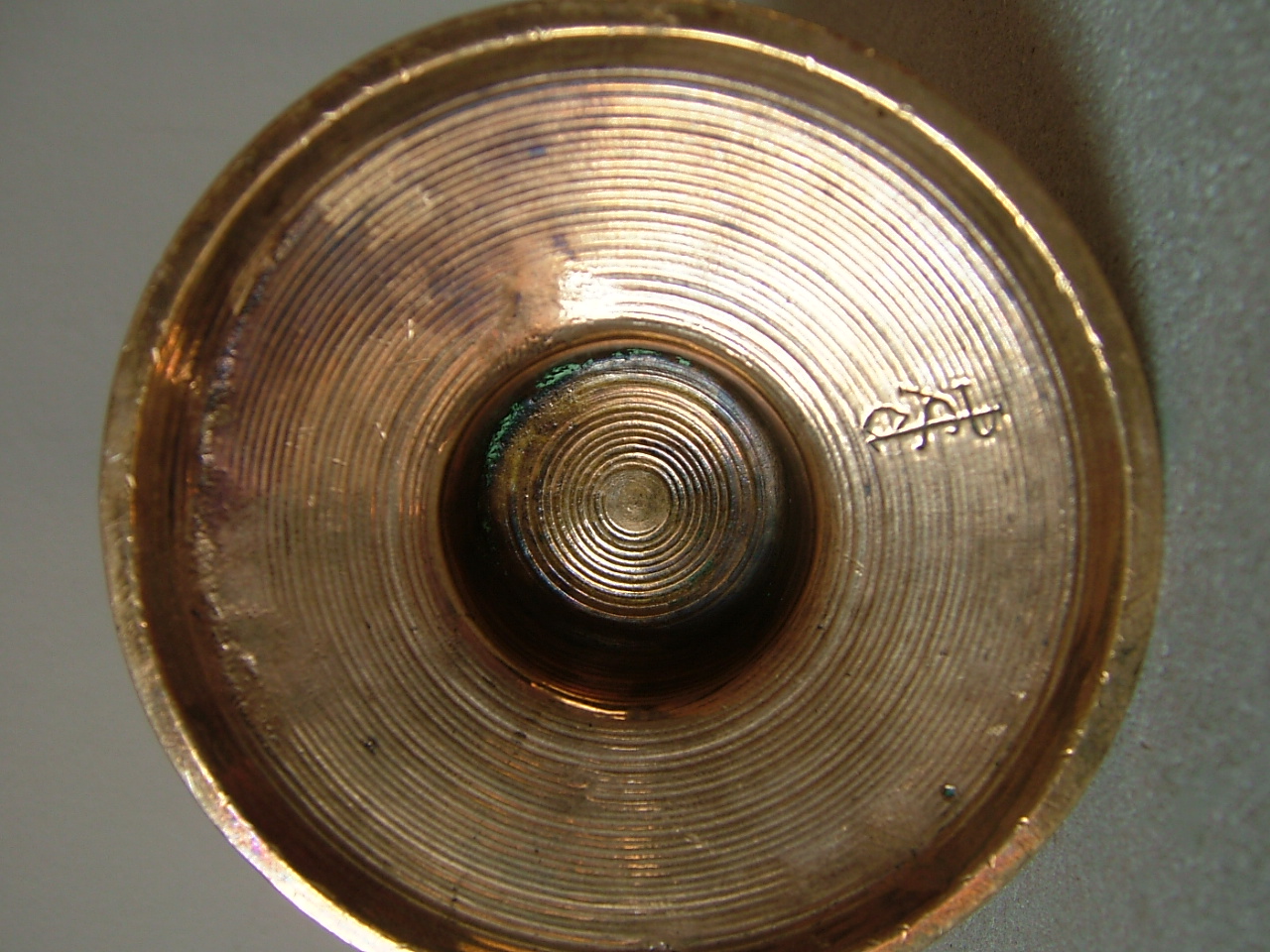 Socket and stem are solid cast, connected to the cast base by a solder joint. The underside of the base is then lathe-turned in concentric ridges, so that the joint is invisible. The socket is pierced with two circular apertures, to facilitate the removal of the candle stub.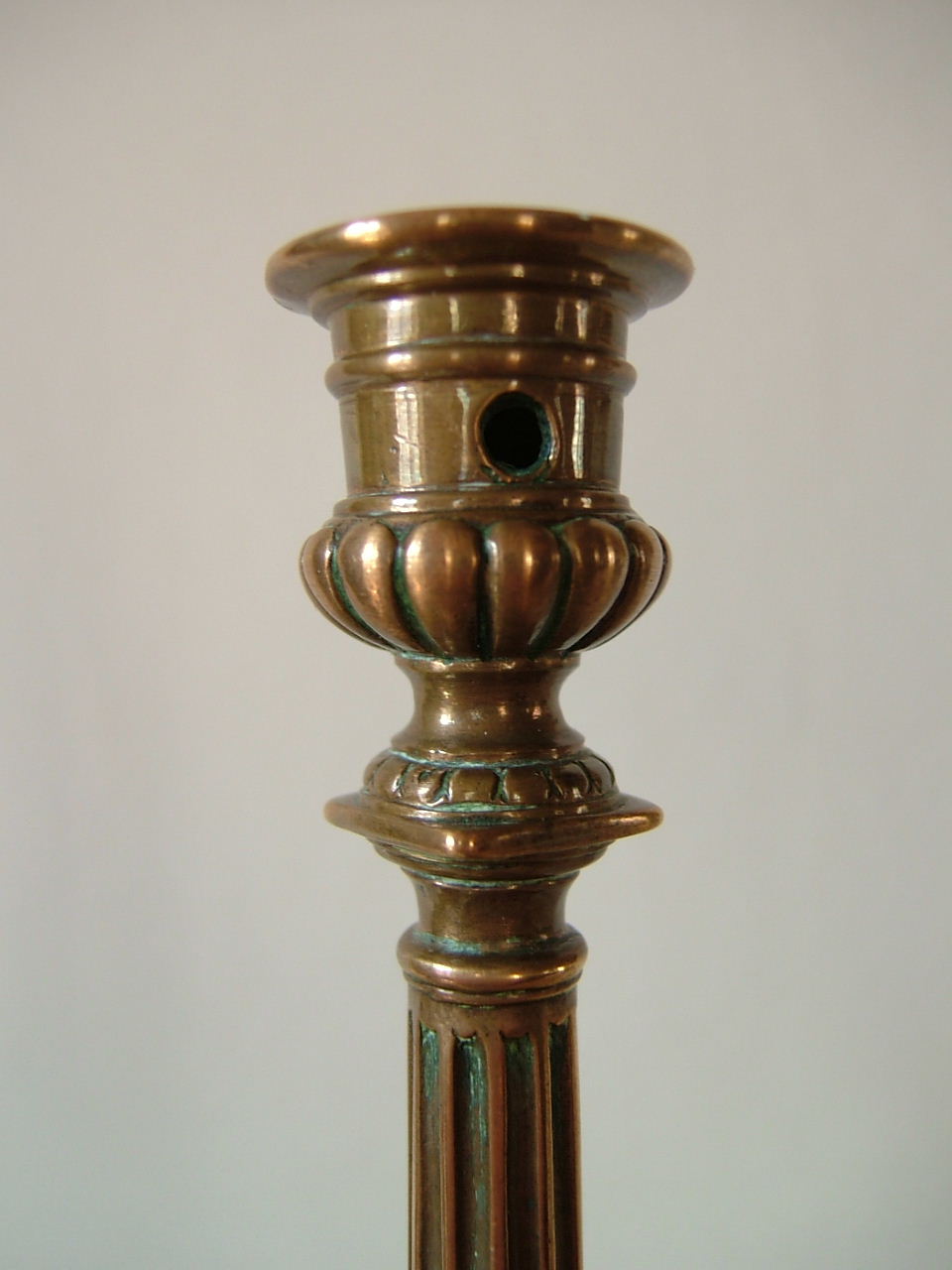 On the underside of one base is engraved an elaborate so-called 'merchant mark', so far unidentified, which in this instance probably denotes ownership rather than a maker or retailer.
Reference:
For a full-size version of a related model, see Christopher Bangs, The Lear Collection, King's Hill Publications, Easton, PA, USA, 1995, ISBN 0-9642224-0-X,  pp.126 & 300, No. 98.