French Rococo Candlesticks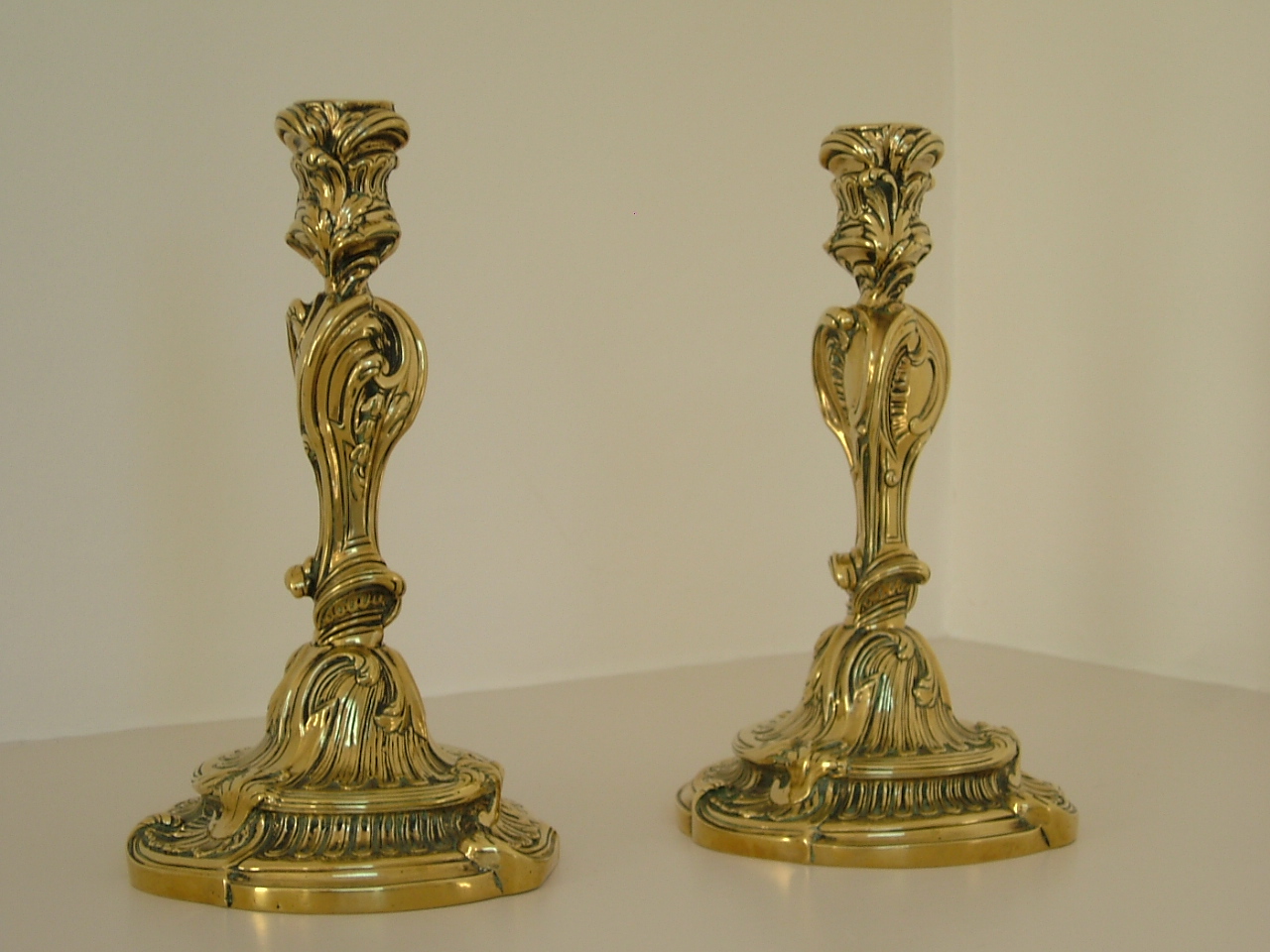 Material: Bronze with traces of gilding (ormolu)
Dimensions: Height: 25cm / 9⅞ in, Base diameter: 14cm / 5½ in
Maker or Retailer: Unknown
Present Location: Private collection
Explanation:
These elegant candlesticks are fine examples of the rocaille or rococo taste, popular among the French élite in the middle years of the eighteenth century. Although richly decorated, they are relatively restrained by comparison with some asymmetrical rococo designs of the same period.
Socket and stem are a single, hollow casting, connected to the cast base by a solder joint. The entire upper surfaces are elaborately chased, but have lost most of their original gilding. The loose nozzles are missing. These candlesticks are probably the work of bronze-founders rather than candlestick-makers.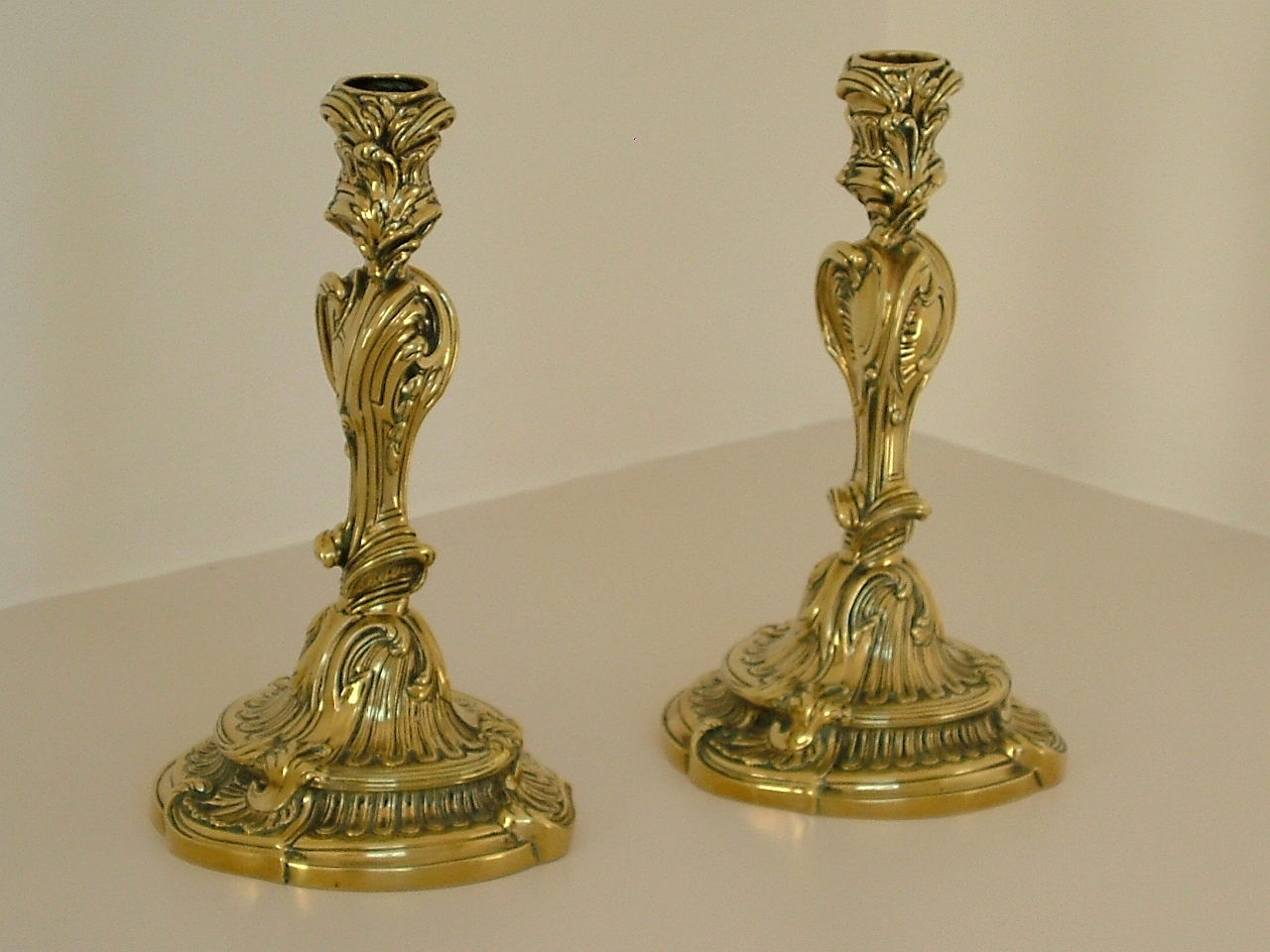 An apparently identical model, complete with its loose nozzle, is illustrated by Veronika Baur, who describes it as circa 1750 and in the manner of the Slodtz brothers; its height is given, surprisingly perhaps, as 32 cm. The Slodtz brothers were sculptors and designers employed by the Royal Household of Louis XV.
Inside the skirt of each base is struck a tiny mark, a crowned 'c'. This is a tax mark and relates to a tax imposed on the sale of copper-alloy artefacts, whether new or second-hand. This tax, introduced to help fund the War of the Austrian Succession, remained in force for only four years, 1745-49, thus making it possible to date these candlesticks with unusual accuracy.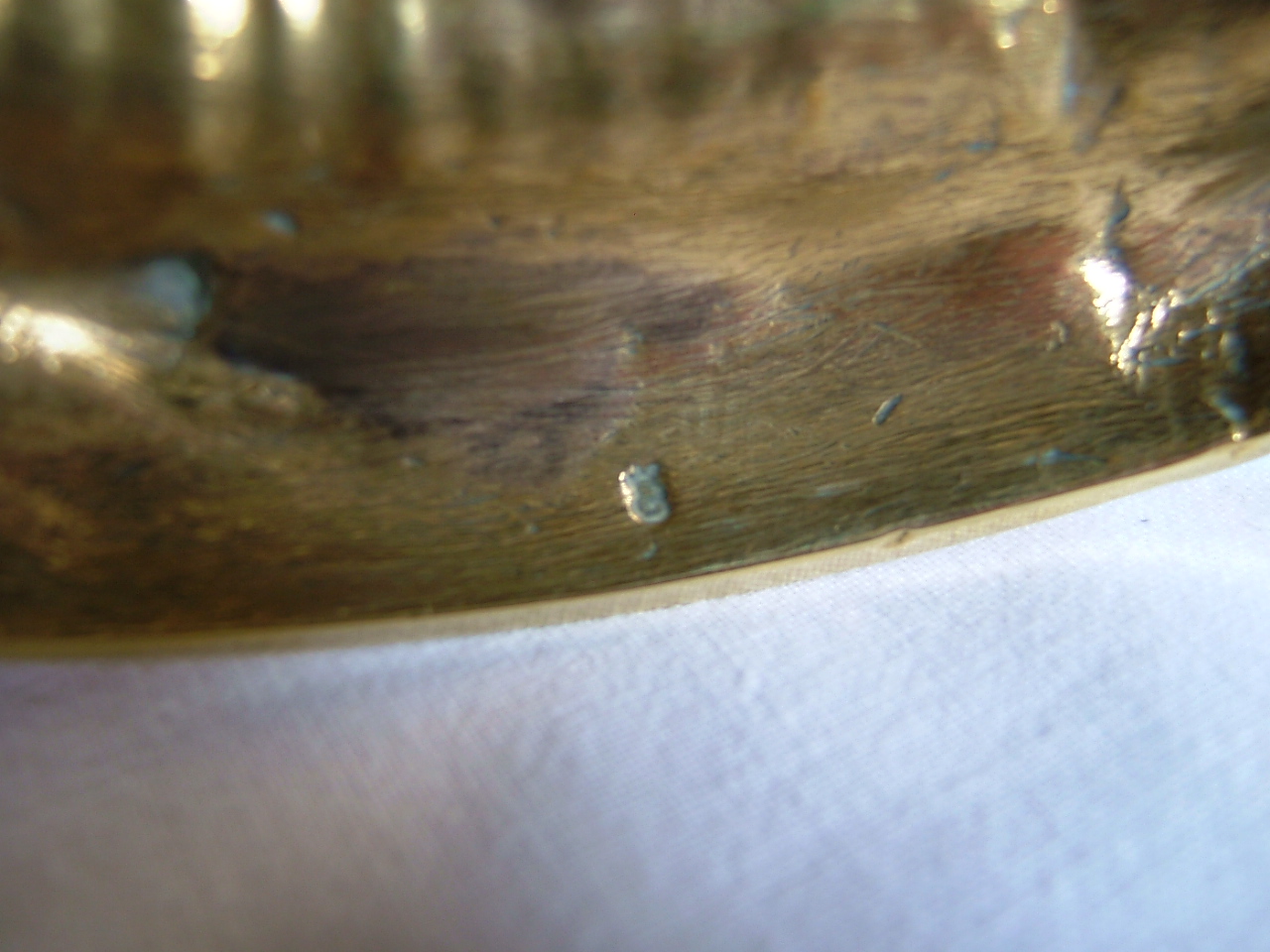 References:
Veronika Baur, Kerzenleuchter aus Metall, Verlag Georg Callwey, Munich, 1977, p.115, fig.194.  English language edition entitled Metal Candlesticks, Schiffer Publishing, Atglen, PA, USA, 1996, ISBN 3-7667-0357-9
(crowned 'c' mark): Pierre Verlet, Les Bronzes Dorés Français du XVIIIe siècle, Picard, 1987, pp. 268-71, ISBN 2-7084-0327-3
Lise Moor, L'Orfèvrerie au C Couronné, l'Estampille / l'Objet d'Art no 320, January 1998, pp.46-53.