'Save-Alls' and other Economy Devices for Candlesticks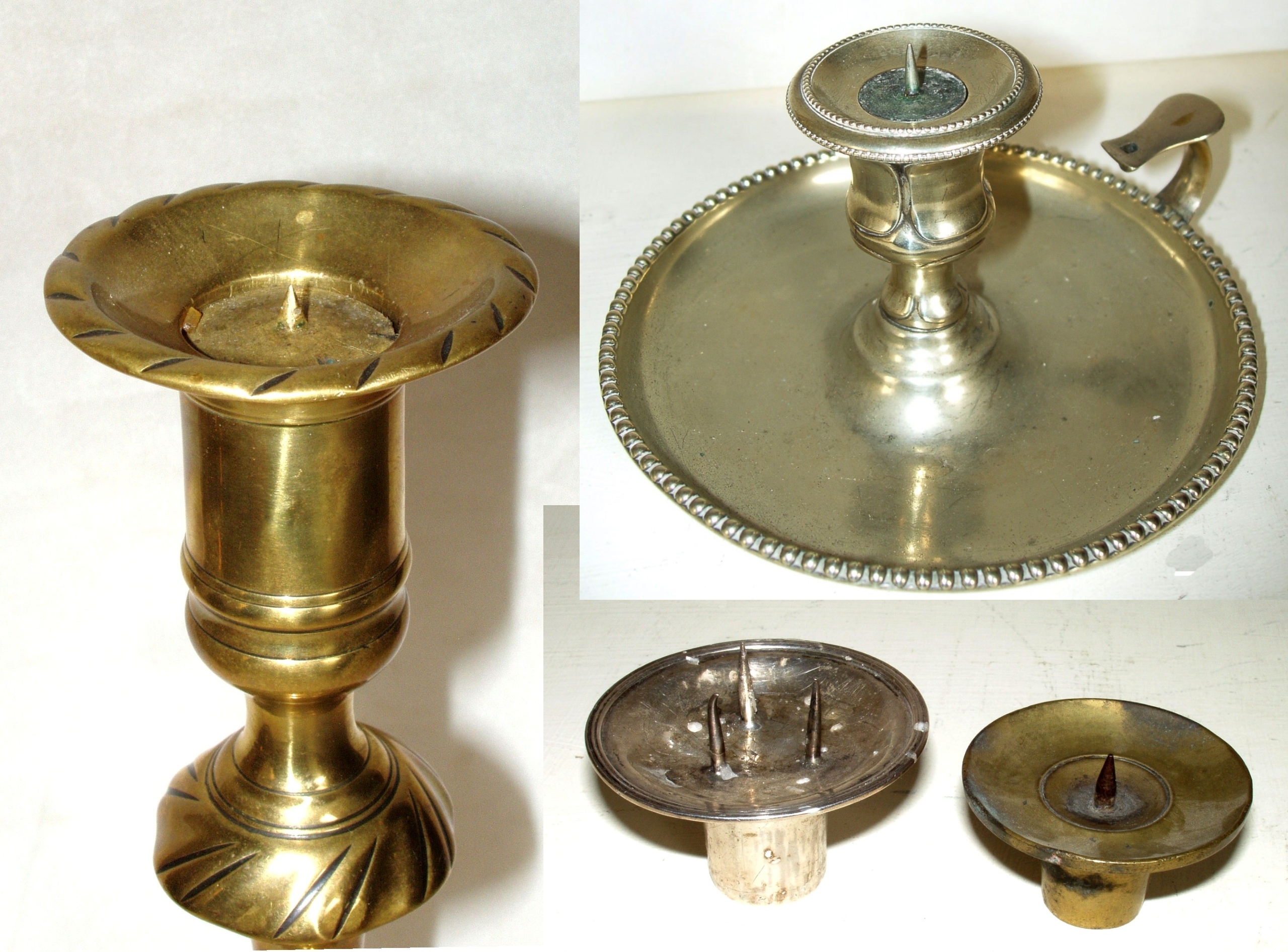 Materials: Silver plate and brass.
Dimensions: N/A.
Place of Origin: English.
Date: 18th/19th century.
Maker: Unknown.
Present Location: private collection.
Explanation:
Economy devices are employed to use up the last inch or so of a candle, most commonly by raising the candle stub within the socket. Several different methods were evolved for this action, some were simply operated by a rod connected to the base of the socket which could be pushed upward from the side or base of the candlestick. More complex examples used a screw thread to 'wind up' the candle in the socket, leaving it exposed on a small spike or pricket so that it could continue to burn right to the end while still firmly fixed. A more simple method was to use a 'save-all', effectively a replacement nozzle with one or more spikes on the top to hold the candle firmly. This would fit into the socket of any candlestick.